It just wasn't that big of a deal, Kirsten Dixon says in reference to treating her brain cancer earlier this year.
In fact, the co-owner of Within the Wild – a family-run enterprise combining two famous Alaska lodges – was shopping for supplies at a nearby warehouse store within 30 minutes of her treatment via the Alaska CYBERKNIFE Center in Anchorage's U-Med District.
"I went in, laid on a table and things whirled around me and did the whole spinning thing to eradicate the tumor and it was done," Dixon said. "I walked out and started on my shopping list."
So far so good in terms of any relapse of the brain cancer that was located in Dixon's occipital lobe. Cancer in that region of the brain – the region responsible for visual processing – was an especially unwelcome invader for the world famous chef and cooking instructor.
Not that she hasn't travelled down the cancer road before.
In 2013, she was diagnosed with triple negative breast cancer. That diagnosis showed up during an intensely "super hectic and busy time," as Dixon describes the work she and daughter, Mandy Dixon, were immersed in. The mother/daughter duo was producing a cookbook featuring the family's cooking school and lodge recipes from Tutka Bay Lodge near the Kachemak Bay State Park across from Homer.
"We had just gone under contract for the cookbook when I got the cancer diagnosis," she recalls.
Yet, it was the writing of that cookbook that got her through the strain of treatment.
Thus, pardon the pun, but it's a no-brainer that she is writing yet another cookbook.
This one is due out in May 2020. Its focus is manifold, but simple: How to eat when recovering from cancer and even better yet, how to eat natural, whole foods – particularly those abundant in Alaska – to aid in the effort to use foods to keep cancer at bay.
One of the book's chapters is titled, "The Healing Garden." It focuses on using personal gardening as a process to evaluate the type and quality of food one uses in daily food consumption.
The notion is that growing your own food will translate into an increased awareness of how food choices impact health.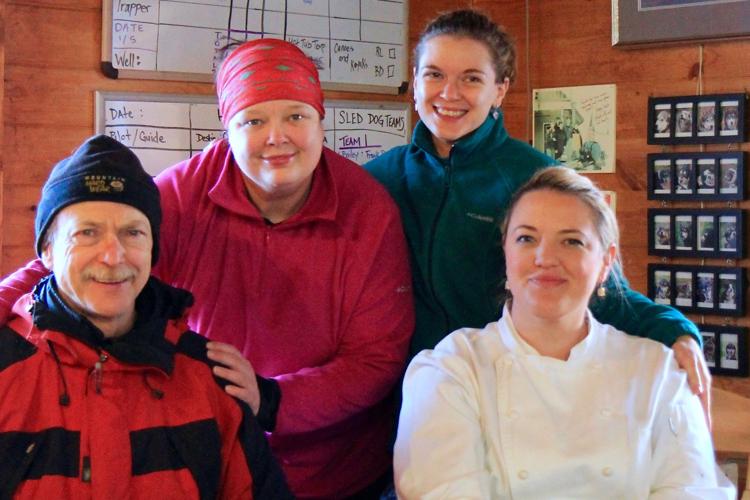 It's a mindset Dixon has employed at the two lodges that she and husband, Carl, own and where they have raised their children.
"We focus a lot on using Alaskan ingredients and using fresh, organic ingredients for our cuisine," Dixon said. "We are very picky about the sourcing of our product."
So picky that between the two lodges – Tutka and Winterlake Lodge, the latter of which is located at Mile 198 of the Historic Iditarod Trail – the Dixons have high tunnels in which the grow various micro greens.
Herbs are the mainstay of the high tunnels, Dixon said. She and staff are trying unusual herbs, in an effort to enhance cuisine, while keeping the mainstays online as well.
They have two cherry trees in the high tunnels – an experiment to see if the Dixon's can further diversify the type of fruit grown in Alaska.
For Kirsten, having now survived two forms of cancer, has caused her to investigate even further the impact the foods she puts in her body has on her body – right down to its cells.
Doctors tell her that the brain cancer could have been linked to her breast cancer. It is "possible" that a cell from the breast cancer "escaped" and migrated to her brain. Researchers at the National Cancer Institute have identified the connection; researchers at the University of Wisconsin-Madison have documented a protein molecule that acts as a transporter to the brain.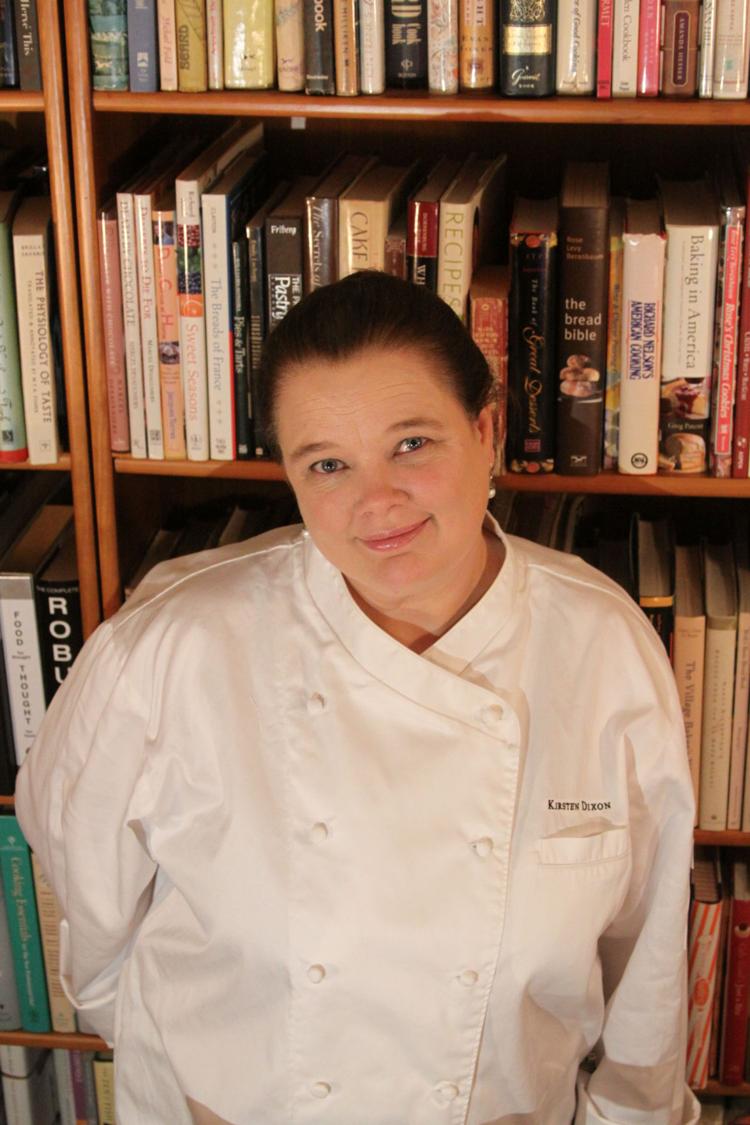 Dixon is thankful that the CYBERKNIFE technology was available to her for treatment in Alaska.
She'd seen her medical doctor for another issue when the suggestion that an MRI of her brain might be a prudent idea.
"So, I did the MRI on a Tuesday and they found a small tumor in my brain," Dixon recalls. "It was really quite remarkable that they found something that small."
She underwent the CYBERKNIFE procedure three days later on a Friday.
In those three intervening days, Dixon said she thought about doing a Google search to "learn" more about her condition. But in the end, she stayed away from much of that.
"You always hear and read those awful stories about what people go through with the same condition," she said. "In reality, here in Alaska, we are so lucky in that we can just drive right up to Providence, and usually find parking and just go walk in to be treated. The opportunities we have here to treat so many types of cancer is just amazing."
As are the opportunities to use locally-grown whole foods to fortify the body to resist cancer, she said.
Dixon said it doesn't take much space for a gardener to begin.
"I believe that when human beings connect to soil and earth and other living things, it can do nothing but enhance life and hopefully promote healing," Dixon said.
Learn more about Kirsten Dixon at her company's website: www.withinthewild.com.