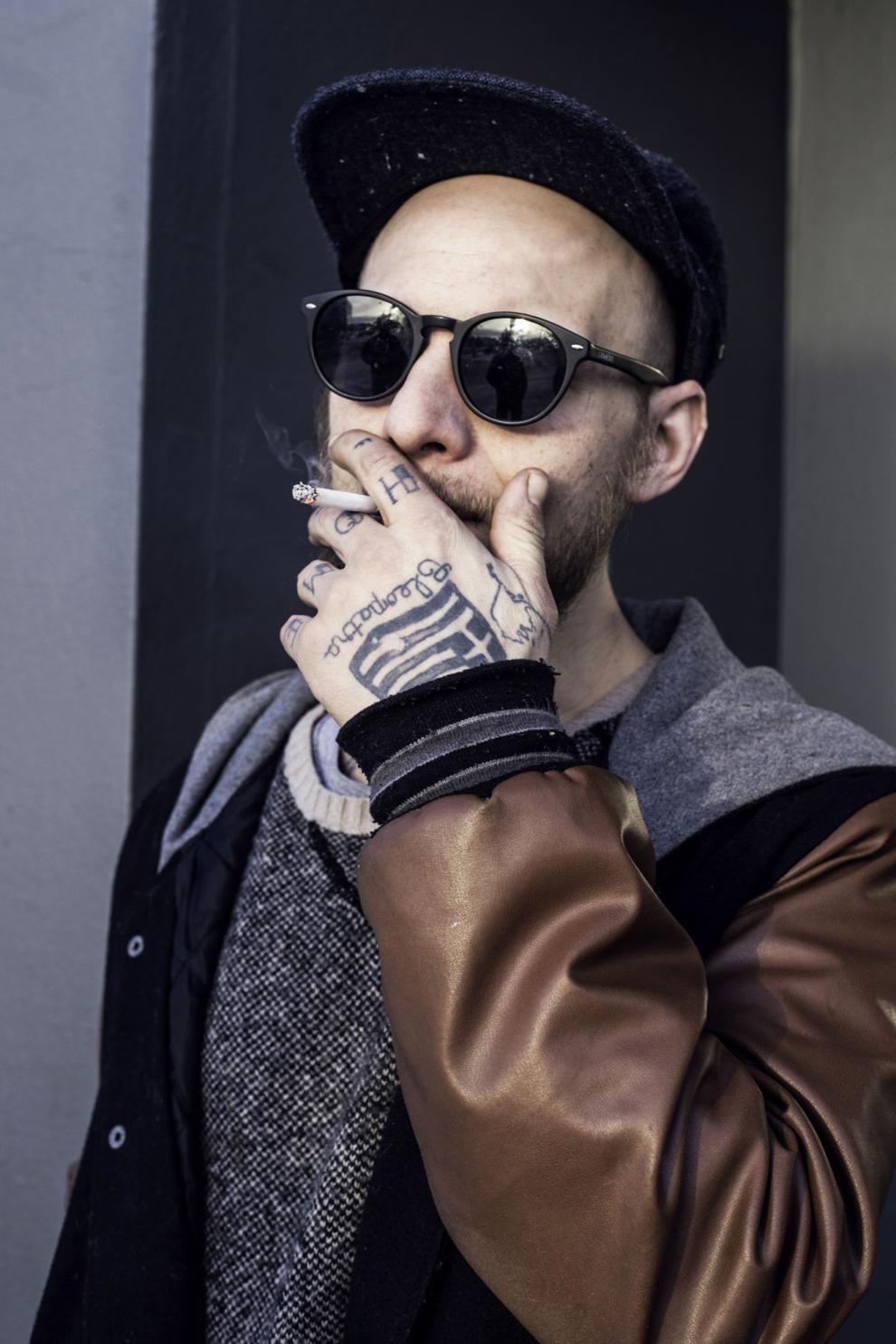 Perception can be a fickle bitch.  
In our youthful days, we looked upon the older generation often as an obstacle; these people who expect respect with none given; uppity old folk who could never  understand how we live.  
Then, something funny happens — we grow up. During the journey, we get a taste of the cold, hard truths we weren't as privy to in our adolescence. Suddenly the tables have turned. We forget the bravery that comes with naivety. We think we know better, and we aren't afraid to share it. This is no different in the world of Hip Hop.
"I don't fuck with that mumble shit."
A sentiment reflecting an attitude frequently shared amongst the presiding constituents of the culture. Put it to you like this: 
When you grow up admiring Snoop Dogg, only to have the Doggfather literally shit on your style, it's hard not to respond combatively. Seeing as how we did the same thing when the powers that be slapped that stupid fucking advisory sticker on the works of our heros. It was an unnecessary blemish to some of the greatest albums the genre has had to offer.  Back when the LAPD labeled gangster rap as a threat during a time when police brutality was common-place. We said 'fuck you' then, the same as they're saying 'fuck you' now.
Fast-forward to the hip hop of today and the subgenre known as Trap has taken over.  808's viciously stab through an onslaught of hi-hats, claps, and snaps quantized in triplets. This type of stylized production is redefining the artists' entire cadence to play as more of a poly-rhythmic addition to the songs overall sound. The content is there, the message is strong, but the approach is different. That being said, I think we are all familiar with people and their common response to change — they hate that shit.
Despite being a fan of the music, I can agree with the current market being belligerently over-saturated. That being said, artists like Maryland native IDK (Ignorantly Delivering Knowledge) specifically tend to hold a special shine in today's spotlight. With each release, we can hear the artist's growth. Progression, not only in conceptualism or aural complexity, but in perspective as well.  
IDK's blend of classic hip-hop storytelling, paired with new-school flow and production stands out against the current market's backdrop. The lyrical content is reminiscent of greats like Masta Ace and Slick Rick with his use of imagery. He, in fact, features Rick the King of story rap, appearing on his ever-personal track entitled 'Hey Auntie'. IDK sends a nod to the founders by filling his albums with skits and sketches. The skits play a role in connecting multiple ideas representative of one underlying theme —the conceptualism chosen to paint the proposed picture. Every album is a concept piece spinning imagery telling of past-life experiences.  They can be approached as one whole work from beginning to end.  Even still, each song holds its own, filled with "single release" potential.
In an interview with NME he speaks candidly about his intro into the industry, which came when as a 17-year-old he was sentenced to prison as an adult for armed robbery, ultimately serving one year.
 "In prison, I made a plan to be a rapper, mapped it out and then actually executed it," he said.
Revisiting his early projects, such as 2015's Subtrap, or the next year's follow-up Empty Bank, stand as great representations of the man's tale. Each project plays out as a story, a journey into the street life.  With reminiscent delivery of classic artists like The Lox, or Clipse, he matches his wit up to blend smoothly with the new Trap style.
In a recent piece by NPR, IDK gives us a peer into the perspective behind his name.
"It's basically part of the key principles of what makes me who I am," he said in a recent interview with NPR. "Ignorance and knowledge contrast, two things that don't go together, something you want and something you need, and putting all of that together in one person ... that's basically what it stems from."
With my tickets purchased for this Friday's performance at Williwaw, I can expect nothing short of an explosive performance.  Young or old, IDK is an artist with a plethora of sound and energy to offer any crowd lucky to catch him.