About 20 minutes before my interview with Aaron Lewis I gave his relatively common name a run through Wikipedia and instantly thought I'd made a mistake. 'Holy shit! That's the guy from Staind!'
The day before I'd listened to his body of work on Google Music. It's a decidedly gun-loving, Trump-loving, survival-loving, whiskey-loving, militantly bucolic collection, derivative of Hank Williams Jr. and especially Bocephus' 1981 anthem, 'Country Folks Can Survive'.
Neither Lewis' politics nor his idea of what 'the good life' means necessarily jived with mine or most Press readers, but he clearly had substantial musical chops and an undeniably infectious strum — electric and acoustic — and the conviction of his narration forces you to take him seriously.
Two decades ago, Lewis had Staind on the forefront of a sub-genre maybe best described 'emo-metal', topping the alt-rock charts with gruff-sounding, navel-gazing ballads like 'So Far Away', 'Right Here' and their biggest hit, 2001's 'It's Been A While', which went all the way to No. 5 on the Billboard 100, carried by crashing electric guitars atop a refrain of: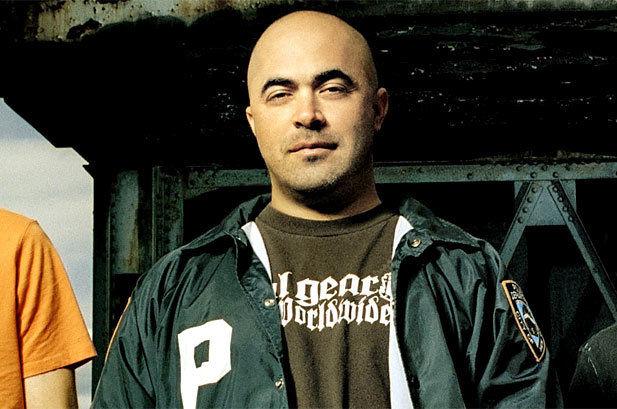 'And everything I can remember
As fucked up as it all may seem
The consequences that I've rendered
Have gone and fucked things up again'
Fast-forward just nine years to Aaron Lewis' 2010 solo country breakthrough 'Country Boy', where he was backed on vocals by legends George Jones and Charlie Daniels. The title track contains lines far more predicated on patriotism and reactionism than his previous introspection and angst.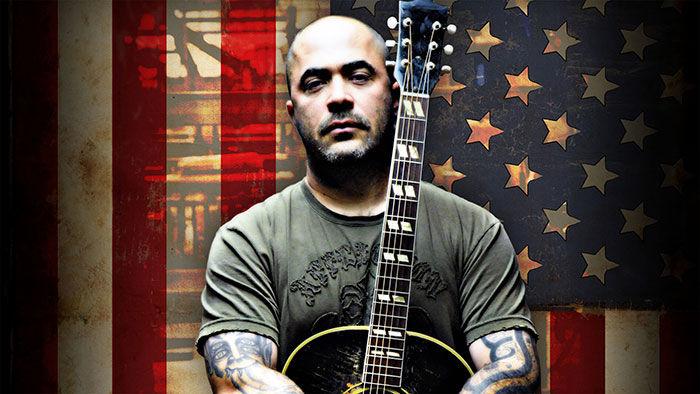 I'm proud to be American and strong in my beliefs
And I've said it before but I'll say it again
'Cause I've never needed government to hold my hand
And I've said it before but I'll say it again
'Cause my family's always fought and died to save this land
And a country boy is all I'll ever be'
Lewis has continued to gain ground in the country music world, all along the way remaining the founding member and lead singer of Staind, which never actually broke up.
I figured this was going to be one interesting dude to talk to and Lewis didn't disappoint.
"I'd done 7 or 8 or however many records; I needed to do 7 records to get out of a record contract and wanted to do something other than Staind," said Lewis, who plays a sold-out show at the Atwood Concert Hall on Jan. 16. "I was brought up on country music and thought I had some in me. I made an attempt on a bet that I could be a country boy."
That bet was with his plumber.
"He bet me I couldn't write a country song," Lewis said. "There was no money or anything, he just called me out and bet me I couldn't write a country song."
Lewis grew up in the country music desert of Springfield, Massachusetts where he was fed steady diet of what today would be called 'outlaw country.'
"It was Waylon Jennings, Hank Jr. and Hank Sr., David Allan Coe, Willie Nelson, Merle Haggard — all 8-tracks scattered on the floor of my grandfather's Ford sedan version of the El Camino, a bright, yellow, big ol' Ford," Lewis reminisced. "My babysitter was somewhat responsible for Staind; when I was 8 she gave me 6 or 8 Kiss 'Alive!' albums, Kiss 'Destroyer', Pink Floyd and AC/DC. Those were the first records that were mine to take to my room and play headphones and experience it on my own."
Staind was formed in the mid-1990s when Lewis met guitarist Mike Mushok and later added Jon Wysocki and Johnny April. They released their first album 'Tormented' in 1995 and 16 years later, the self-titled finale in 2011.
"Staind was the purging of my soul and the more cathartic experience to get all that off my chest and off my shoulders," Lewis said. "It's not that I outgrew it; it was just after 7 albums, all those songs came from my life and I kind of ran out of shit to complain about from my life."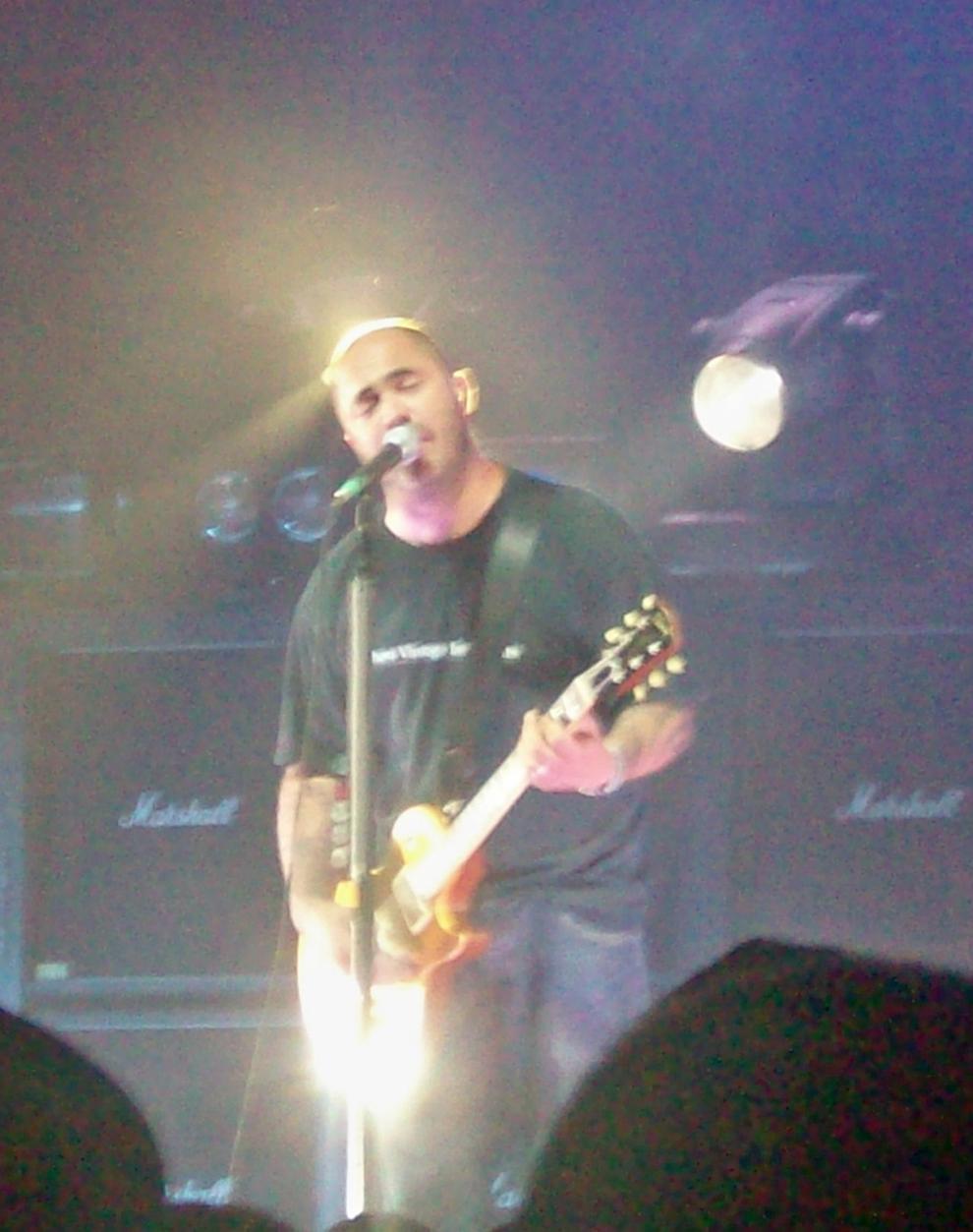 Now 47, Lewis doesn't believe his decidedly conservative leanings are nothing so radical, but rather an expression of patriotism he always had on some level and believes should be shared by his fellow Americans.
"It's hard for me not to as I get older — that's kind of how it happens. As life becomes clearer you have more responsibilities," Lewis said. "You bring kids into the world and if your views aren't changing to more conservative and protective of the country and the life you've provided for your children, you just have not been paying attention."
That said, Lewis is in no way recants or repents of his body of work with Staind. In fact, Staind reunited for a set of four shows playing for fans, who, too, have aged 20 years but mostly don't share the worldview of his country persona.
"I'm sure that (Staind fans) don't feel the same way as I do," Lewis said. "The way I look at is if I offend you with my point of view, then good — you need something to snap out of this slumber."
Seeing a rising push for socialism as the greatest evil infecting the body politic, Lewis considers last month's impeachment of President Trump by the House of Representatives as the clearest representation of what's wrong with America these days.
"The agendas they're pushing now have caused more deaths than all the wars that have taken place in the world, so do yourself a huge favor, understand your history and know what the Constitution says," Lewis said. "What (Congress) just did to your country couldn't have been more unconstitutional in shape or form."
Next Thursday's Anchorage show kicks off a tour for Lewis that will take him to Hawaii the following day and then to the South and Midwest, and he points out, it's not exclusively a country show.
"I'll throw (Staind songs) in there," he said. "This is the first show of a run of totally acoustic shows — it's going to be an uncolored, raw mix of all of them. If I wrote it, I might play it."
At the end of the day, Lewis says, the two personas are not so different.
"One's definitely inward-looking, but I've done plenty of soul searching on the country stuff. If you look at it, there's only 3, 4, 5 songs that are political in any way," Lewis said. "There's country songs I've written that will put me on the verge of crying just trying to play them, too. I have definitely purged my soul in most of the songs on the country stuff, too."
Luring fans of both Staind and Aaron Lewis, country artist into the same space in these politically charged times isn't something that overly concerns him.
"There's nothing I can do about that; they're my views and how I feel. I'm 47 years old and you're not going to change the way I think," Lewis said. "For the most part I try to keep it to the music. Sometimes I'll start running my mouth and, you know, the Jack Daniels takes over once in a while. I definitely try to be very fact-based with anything I allow myself to say."
Lewis said he doesn't consider himself an artist/activist.
"I consider myself a singer/songwriter, an average guy that loves his country," he said. "I have a voice and I choose to use it but I don't give myself more importance than that."
Lewis doesn't just live in a country that he sees changing; the world of country music is now one that has taken a considerable departure from the outlaw country he was raised on — one that's traded in the farm for the beach, whiskey and beer for piña coladas and White Claw. Lewis said he doesn't have anything against more pop-oriented, or 'bro country,' but does wish modern country would pay a little more homage to its roots.
"I just think there's no good logic in forgetting completely and ignoring completely the fabric of what defined a genre," he said. "I have no problem with the success of new country; I have a problem with it replacing what was country music. How about you create a different niche? If you don't play any of the greats anymore to remind anyone what country was before you all took over. That's my issue; it's not with the success of new country. I find myself tapping my foot to that stuff, too. There's just no reason for a complete replacement and abandonment of what was."
Already more amorphous than Garth Brooks' and his short-lived and ill-conceived grunge rock alter-ego Chris Gaines, Lewis sees another shape-shifting in his future.
"I think I got a true pop record or two in me — some sort of super-vibey — Portishead, as a reference — Billie Ellish, another reference — some really moody, super-cool program shit," Lewis said, agreeing the Chris Gaines' experiment was 'weird.' "I haven't reinvented myself or renamed myself. I just kind of plan-D."