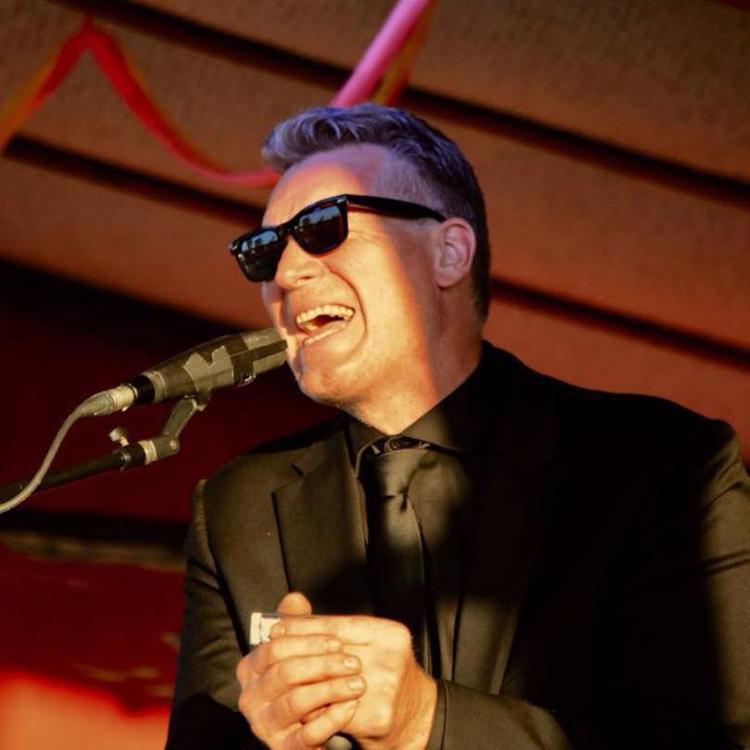 For a good twenty years, my favorite live band to see in Anchorage has been WUPT with their lyrics steeped in Brit humor and charm with driving riffs reminiscent of early punk and all the energy that they bring. In a word, it's Energy. It's what you bring to the music and what the music gives back a hundredfold. It's what propels music to either groovily slide through your veins or blast you into a million pieces of unbridled bliss. For a minute...
Jephries are kinda 1A/1B with WUPT now as my favorite live local band to go see at every opportunity. I'm a huge fan of the Jephries. They bring that energy that I speak of. I've had the good fortune of being able to catch them at various venues all around the state. We've been witness to a truly unique assemblage of talented, passionate, and downright beautiful musicians. The Jephries are comprised of guitarist/lead vocalist Sid Conklin, the wicked genius of Jay Straw on bass/vocals and simmering on the kit and ardently ready to explode is drummer Logan Rooney. We've seen them and their work mature along the way, while retaining a youthful reckless abandon. Their following hasn't lost their reckless abandon either and it don't look like they gonna anytime soon. Come prepared to a Jephries show or at least clear space. Matter of fact, you can do that on Saturday March 16 at Koots.
I caught a quick opportunity to sit down and chat with Sid Conklin, better known as Sid Jephrie on the weekends. Sid's a hockey player. I like that. As a little league coach, my mentor Rick Pettit and I would always draft the hockey players. They had drive. They got dirty. They knew how to charge a ground ball. They have energy.
The Jephries have recently released their second CD, titled Holland. Holland was produced by James Glaves. Glaves is a member of the local 'band ya gotta see' Medium Build and a top notch recording engineer. Sid remarked that "he was stoked to work with us again and he wanted to throw some more tracks down and it took us a long time to get into the studio." Following up on their 2015 debut album, 'Park Human', which, by the way, had one of my favorite live Jephries songs, "Milk The Cow"… straight up raucous and dirty… 'Imma milk the cow, Imma make the cheese' That shit's golden.
In late 2015, The Jephries were on tour in the Lower 48 and spent time, early in their tour, at Holland Lake, Montana, where Sid's family has owned property since the late 50's. Sid recalled, "We got to hole up for a couple weeks and we got to practice with nobody around for miles and actually find out what it meant to be a band in that situation. To be able to have just total freedom to create songs, be loud, do whatever we want. A handful of songs that were actually impactful on a different level than what we had previously been doing. We started writing songs that actually meant a lot to us."
"Probably the most important thing we could have done, as individuals at the time, to help lay down these roots as musicians and our whole philosophy in music - one day at a time - one moment at a time - one note at a time sometimes...and not to take yourself too seriously," Sid said. "Then in 2017, we got back into the studio for Holland. We recorded in a week and took over a year to release it finally. I don't know what it is, what took us so long to really come to terms with what we had."
Glaves was kinda confused as to why it was taking so long and he was like, "It's already really good."
Sid leans in, "My voice at the time was kinda messed up and it psyched me out, because I just didn't think my singing tracks were up to snuff, but after awhile I just started to think of it as a moment in time — where I was and where we were at as a group, and actually it was a good representation…" Conklin continues, "If anything, the CD is really raw. There's something cool that comes out of that" Kind of like their live shows - raw and all out..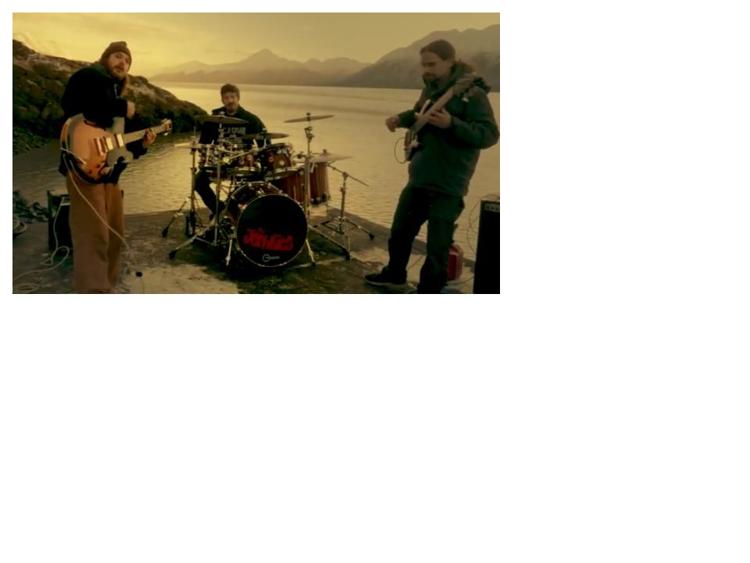 "My voice was just kinda shot; I was going really hard. I threw it out a couple times and towards fall I couldn't sing with ease anymore. Fortunately, he spoke with Kat Moore, of The Super Saturated Sugar Strings and The Forest That Never Sleeps. Katt has also been through throat and vocal concerns. Sid went on to find out that he had a vocal node and a change in diet and a better understanding of how to release tension in his throat helped him get back his chops.
What I really dig about Sid's voice is that he brings hellfire, but you can still understand what the hell he is saying. I can understand him. It helps me to relate to the lyrics better. I ask him how he retains clarity while driving hard, "I used to rap a lot and my friend that I used to write a lot of rap songs with said, 'you would sound really good if everyone could understand you.' So I tried to be understood."
Our conversation diverts over to the blues for a minute and Sid says, "I started out in the blues. I'm super glad that I learned how to play the blues when I was a kid. It kind of encompasses how you play guitar. It's hard to break out of it at a certain point, 'cause shit... you can play the blues forever; It's always fun."
I noticed during a recent Jephries show at Humpy's that Sid was playing guitar predominantly in open tunings, like the old blues slide masters like Elmore James and Muddy did. "I started messing around with open tunings when my parents bought me a really beautiful Hawaiian slide guitar when I was seventeen. I had seen Ben Harper playing the slide guitar. At the time, I didn't really understand why they were in Open G or Open D. I didn't get why and how the chords were put together. I started messing around with alternative tunings solely just to do something different. I was getting bored of just playing regular guitar chords. Only in the last couple of years have I really figured out how to chord stuff in and actually play the open guitar as if it was a regular guitar. I really got into it a lot more when we were on tour. You can really play the whole guitar. It's like a full body playing experience."
I noticed how simple Sid made his playing look in open tuning, allowing him and the band to really drive. It is, by no means, simple. It reminds me of Pablo Picasso's quote, "It took me four years to paint like Raphael, but a lifetime to paint like a child."
Sid went on to explain a little… "I really don't want to have to think about it. I'd just get into the grooves where I'm playing for like 8 hours a day, for like a couple weeks. Sometimes where I just get into a groove and try to understand everything that is going on in my hands. Then the whole key to not make it become boxy; is to just forget about it. So you try to just imprint. Imprint. Imprint… so you can forget and hopefully the imprint doesn't go away."
"That's how we've stylized ourselves; as a band that can play multiple different genres throughout a song. We like the changes. We like the very stark reactions that crowds have to that. I think people appreciate it. We live in a time when people have very short attention spans and I like to think that is not factored into the way we write music, but we are part of all the people and our attention spans get a little short."
The conversation turns back toward the CD. Holland, the album's title track, Conklin states, "the first one that we wrote there (Holland Lake), inspired by our surroundings. One that was really different for us, because Logan is typically a really hard hitter and after a 20-minute break Logan gets on the drums and brings those rim knocks.
The album's next song, an instrumental, 'Punch your Mother in the Face' heavily leans toward metal. Written by Jay, Sid jokes, "it's kinda our funny, aggressive song. Skankily named… Logan was not so pleased with the title, but ya know.." Sid grins mischievously. "It's a really fun one to jam on. It's really loud and it goes really hard."
I pick up on a bit of a dirty Link Wray feel throughout. You can never go wrong with Link Wray.
Sid wrote Riddler and Wire which was two separate songs "that just fit really well together."
He continues, "It's about communication, whether it's good or bad. At the time, I guess the way that I was communicating was through the lyrics and the guitar. I'd write in riddles; sort of a cryptic form. That song was basically me trying to communicate better with people that were around me at the time…"
Jay wrote Beautiful Son, a song about his relationship with his nephew Ronnie back in Pennsylvania. Sid exclaims, "shout out to Ronnie! It's a song about longing... and Jay wanting to meet his nephew; it's chaos and yet it's totally clean and smooth."
"Jay and I wrote Color Scheme while Jay was living in Spenard. That one just threw itself together." Conklin adds. It's also the first single released off the album and the video is available to view on YouTube. The production is top quality. Balancing the shear beauty of Turnagain Arm with the raw energy bouncing off of that concrete bunker.
"We were hanging out in the studio and Jay jumps on the drums and starts playing this riff," Sid explains, "Yeah, thats got it going on." This gave birth to Like A Fool. The lyrics pronounce "Don't you tell me that I was the one acting like a fool - it's you. It's you, it's you…" Leaning toward punk and a lot of fun.
"When we were writing 'Ten Different Faces' we were shacking at my parents' house and writing the separate parts." Sid adds. "It just came together when we were down in Holland. It's got three completely different energies in one song" The Jephries rock out screamo with the best of them, while being able to bring it down to a stillness; allowing the space for powerful and beautifully harmonizing vocals.
'Grand Idea' is the moving final track on the album. It touches on love lost… Sid remarks, "I was going thru a bit with a lady... the thought, if everything could go well, it would be really nice. If everybody could be happy, but it's just not really possible." The lyrics go, "Who do you keep talking to in your dreams? What do you tell them that you can't tell me? " They continue, "some people were meant for each other, and some people were meant for some time."
It's exciting to see this band and it's music evolve. I've been a big fan of the Jephries for many years. My conversation with Sid starts to wind down, but not before I get his words on working with bassist Jay Straw. Jay has done great things within this music scene and has been the mastermind behind making Van's Dive Bar's the best venue downtown to play and see live music. I asked Sid about playing with Jay and his bombastic stage presence.
"Jay taught me not to take myself too seriously, to work outside of my means and push myself to find something new. It's always interesting," Sid said. "You never really know what you are going to get from him."
But rest assured you will always get a show...
Inside of the album sleeve Jay Straw has thrown some words together for your enjoyment. But ya gotta break it open out of the jewel case to find it… Go get a copy today. "The cost of success is failure and failure is fun too."