I've said it before, and I will say it again: the love out in Fairbanks' artistic community is "un-fucking believeable," to quote Andrew Dice Clay. That's not to say that our fair city of Anchorage hasn't been on the up-and-up over the past few years. I've actually started to see way more collaborative efforts over the past few years. It's a beautiful thing building a community. Why this sudden proclamation regarding our far-northern neighbor? An up-and-coming femcee stemming from the great city just released a new mixtape full of communal collaboration, chock full of potential. Her name? The one and only Fat Trophy Wife. It's a different take for an artistic moniker, but I dig the confidence behind it. I first came to know her, or better put, we (basically the entire hip-hop scene in the state) became familiar with her about two years back. She wanted to get into the scene, so she added basically every active artist at the time as a friend/follower on their social media. That was a smart move. From there it was easy to figure who was who and where they stood. That sort of drive, paired with a directed focus is exactly what it takes to get you where you're trying to go.
She reached out to me back in October for some promotional coverage of her latest mixtape she released on Halloween. 'Trill Shit' is a collaborative EP between her and fellow Bankstown local Dgutta912 (yes, he is a rapper, not a robot). Of course, you have to remember, if it's an album from the 'Banks then 'Banks is on the album. If you fuck with the city, you'll know the names, and if you don't, fix that shit already.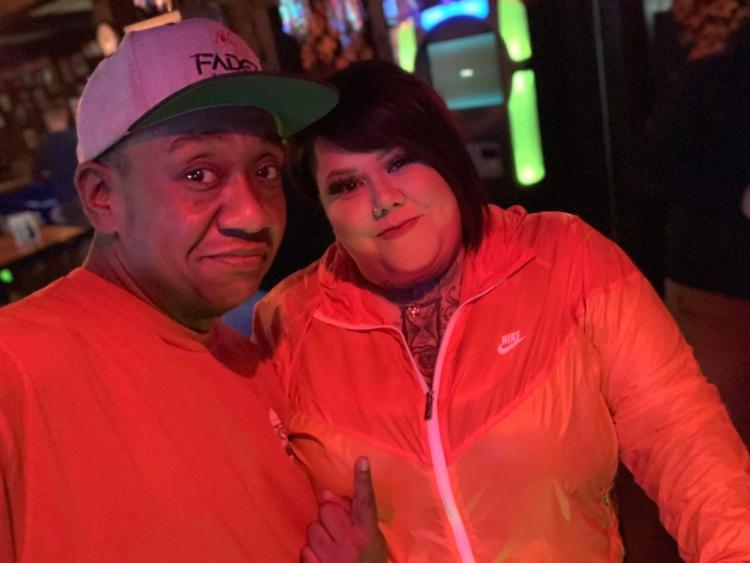 Out the gate I will say it is early in girl's career. Starting out, it's hard not to take influence from the artists we love. It really is a part of the whole process of defining oneself in this life. The further we go with it, the more our voice as an individual starts to show. Regardless, homegirl has a dope cadence, she knows how chop it up with the rhythm of her delivery, and spits with confidence.
You can catch her Soundcloud page at https://soundcloud.com/fattrophywife
I recently touch bases with FTW to conduct an interview by Instagram direct message:
Why do you love the 'Banks?
The 'Banks accepted me with open arms. When I was new to the city and new as an artist, folks like Tony Taylor Taylor and Starbuks welcomed me and got me workin. Not to mention, Fairbanks has a strong sense of community and instantly felt like the right place for me as a parent bringing up a young child.
So, obviously, we have to bring the conversation back to Anchorage, being this is a piece for the Anchorage Press. Who you fuckin' with in the city? Who you tryin' to work with out here, or are you already gettin' it in?
Mannn, there are so many people I fuck with in the city. Right now I have Frozen Founders and Dan Peli in my daily rotation. Earlier this year I collaborated with 'I Be Lit" on a couple tracks and I have a couple other collaborative pieces in the works.
You mentioned in a passing conversation we had about how you've worn the promoters hat too. Care to elaborate?
Yeah, so music and promoting events is something I've been involved with since a teenager, I was booking shows and events at a local community center called the Townsend Center and Charlie's Coffee Shop in Richmond Indiana, which is close to where I grew up. So moving forward and fast forwarding 15 years later, it's kinda crazy — I'm still booking and throwing events. Things are so different, yet still the same. MySpace and Friendster were the platforms that I was using to promote when I started, as well as paper flyers; now I'm using Facebook and Instagram and paper flyers as well as paying for advertising. It's a fun gig and having a graphic artist background has significantly helped me along the way.
I brought the last question up as a means to sort of give some background to your persona. Awhile back I did a piece promoting a benefit show for STAR where I interviewed Rage city local Yankha. You had some involvement in that too didn't you? Any upcoming benefits or shows you'd like to talk about?
Yankha is so fucking dope; I hella respect and look up to her. She is just such a kind and positive person and really goes out of her way to spread that. She invited me to be part of the STAR event and I had every intention to but I had another event the same day in Fairbanks. I am however a big supporter of STAR. As a sexual assault survivor, it is important to me that everyone have safe, reliable access to crisis intervention and support. As far as events go I don't have anything locked in for the near future, I've been enjoying my down time and using it to work on new music.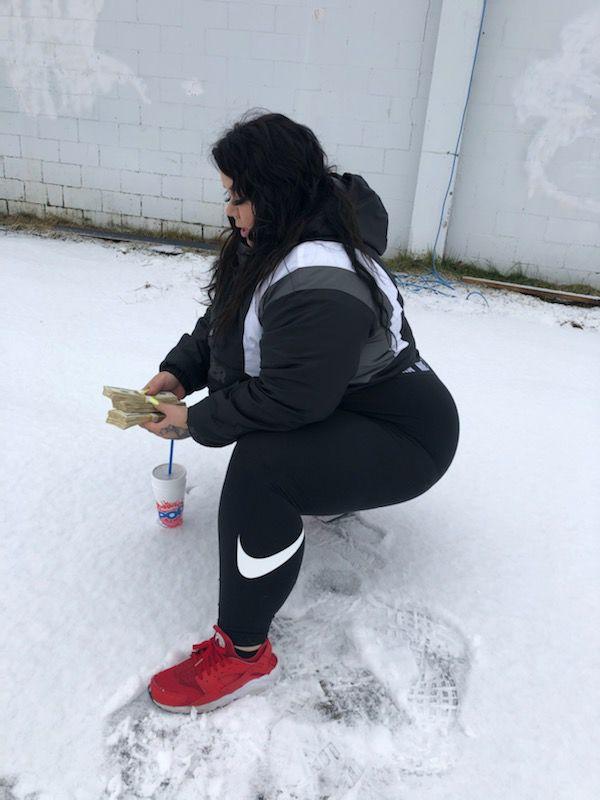 When can us Anchorage folk expect to catch you in the city next? Any performances in town?
I don't have any specific dates planned rn. I'm thinking sometime in January or February I'm going to come down and guest spot at Salon Davinci doing hair and want to fit a show or two in during that trip.
On this final note, I always like to wrap it up on some inspirational type of tone. What advice can you give the younger women looking to make some headway in this scene?
To young women and people looking to find their footing in the music scene, I would say do not let the words of other people distract you from your goals. It's so easy to compare ourselves to others and base the importance of our accomplishments off of what other people are doing but that is the worst shit you can do to yourself. Stay humble, stay grounded and outwork all the naysayers.