By Matt Hickman
The idea for Scrap Metal came to Gunnar Nelson after he experienced a frustration felt by concert-goers for years. Driving back in a car with fellow hair band icon Mark Slaughter, he finally said it out loud.
"I'm onstage so much and not in the audience, I got to see first-hand what it's like for people who spend their hard-earned dollars and have to sit through a bunch of filler material waiting for the hits… it's boring," Nelson said. "Wouldn't it be cool if you put together band that plays nothing but hit songs sung by the original rock bands who sang them?"
As undeniably good as Nelson's idea was, the execution was problematic to say the least. Putting together multiple bands on one ticket is tantamount to a festival — a labor-intensive, expense-heavy enterprise you couldn't put together very often.
The solution was to form a supergroup, but not one in the model of the Traveling Wilburys or Temple of the Dog that aim to create a whole new product.
"I said, I think we've got a good concept here, let's see if we can do that — activate the phone tree," Nelson said. "What makes Scrap Metal work is, 1) respectfully we don't care who was the bass player in your band — it's only the lead singers we care about, and secondly, we're all friends, so rather than dealing with a manager, agent, all that stuff, we just call and say, hey, are you available to play in Alaska on this date?"
To that question of May 30-31 shows in Wasilla and Anchorage, Nelson got yesses from Slaughter, Kip Winger, from Winger, Jack Russell from Great White and original metal goddess Lita Ford, all on stage with the same band at the same time.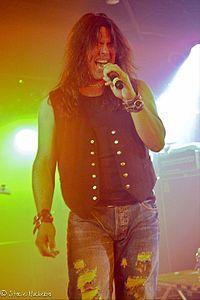 "The songs sound great and the players are great. It's a good, nostalgic run of that type of music and we're happy to go down that memory lane," said Slaughter, whose band bearing his name dominated the airwaves with hits like 'Up All Night' and 'Fly to the Angels' in 1990. "This music has always been a very good, celebratory part of life and Scrap Metal is a big party and a good time. The key point with this whole lineup is hit song after hit song. It's exciting for us, playing each other's music."
Brought to Alaska by Erickson Unlimited, Scrap Metal will be playing May 30 at the Curtis Menard Center in Wasilla, and the Alaska Native Heritage Center in Anchorage on May 31. Both are outdoor shows.
"All of us still have bands, but we choose to do Scrap Metal," said Nelson, who was joined by his twin brother Matthew for a Christmas tribute show to their father Ricky Nelson in Anchorage in December of 2017. "We're friends, we all get along and love and respect each other's music. It's all killer, no filler!"
Winger first came to Alaska to perform in 1989, at the height of his fame — and the fame of his conspicuous chest hair — in the video for the statutory rape-y smash 'Seventeen'. The Scrap Metal shows 30 years later will be his first since.
"Alaska was on my first album tour on the way to Japan. It was only once, so I'm looking forward to coming back," Winger said. "It was a great show. Those were the party days and the audience was really generous — it was a fun time."
Like Nelson and Slaughter, Winger rose to fame in the dying days of glam rock as it gave way to the bluesier and more dour grunge movement.
All three bear some ill feelings toward grunge, but Winger carries the biggest grudge, especially toward the transitions first ironic commentators, Beavis and Butthead. The moronic latchkey kids wore only t-shirts of AC/DC and Metallica, respectively, ensuring the lasting street cred of those bands, while their ridiculed neighbor Stewart wore a Winger shirt, a slam Winger said was too much for his band to overcome.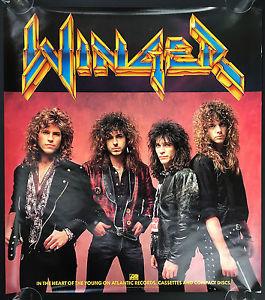 "We got killed," Winger said. "There was no navigating (the grunge movement), and thanks to Beavis and Butthead, we couldn't get a gig for five years."
So, Winger decided to make lemonade, turning back to his classical roots.
"I started in ballet when I was 16 and at 18 I started listening to Stravinsky — then I got into Alice Cooper and Kiss and also prog rock and Jethro Tull, so my idea was to put together a band," Winger said. "So when I was 35, I'd been hearing classical music in my head all along, but I was basically (musically) illiterate, so I trained with several composition teachers hoping to get an orchestra to play my music."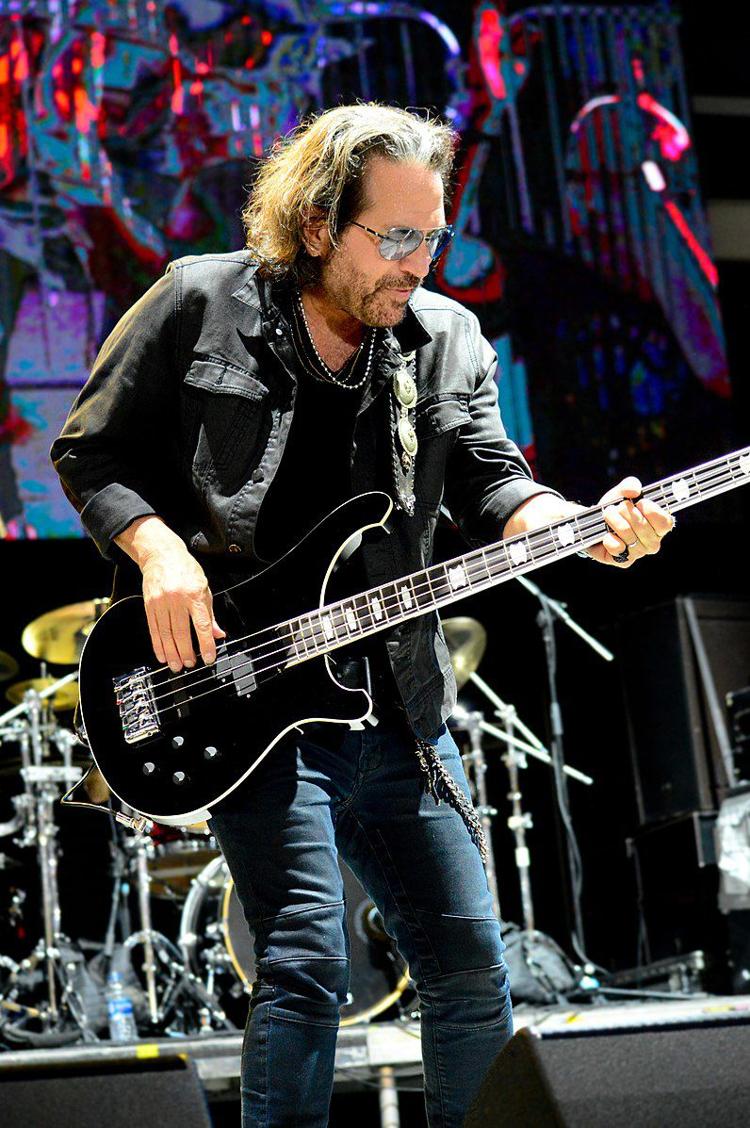 The result was the symphonic piece written for ballet called 'Ghosts', which debuted with the Tucson Symphony Orchestra in 2009 and a year later found a home as a complete ballet with the San Francisco Ballet. That paved the way for a four-part opus called 'Conversations with Nijinsky' that netted him a Best Classical Contemporary Composition Grammy.
"One way to come back from Beavis and Butthead is to get nominated for a Grammy in a classical music category," Winger said.
Nelson is glad to see hair/glam/fun rock making a comeback.
"We had to bow our heads for eight years when grunge took over with no guitar solos," Nelson said. "Now people just want to go enjoy a show, enjoy a rock show on a Friday or Saturday night."
Scrap Metal isn't the only incarnation of Nelson's good idea. He's also produced a guitar heroes supergroup and another of 70s rockers. Scrap Metal, however, is his favorite.
"I get to be part of it," Nelson said. "I grew up in the 80s and rock was one of these feelgood things that was pushed to the fore. It reminds people of that time they felt 10 feet tall, bulletproof and these were the songs that were the soundtracks to their lives."
As good as Nelson's idea may be and however satisfied it leaves hit-hungry fans, it's not a tremendous money-maker.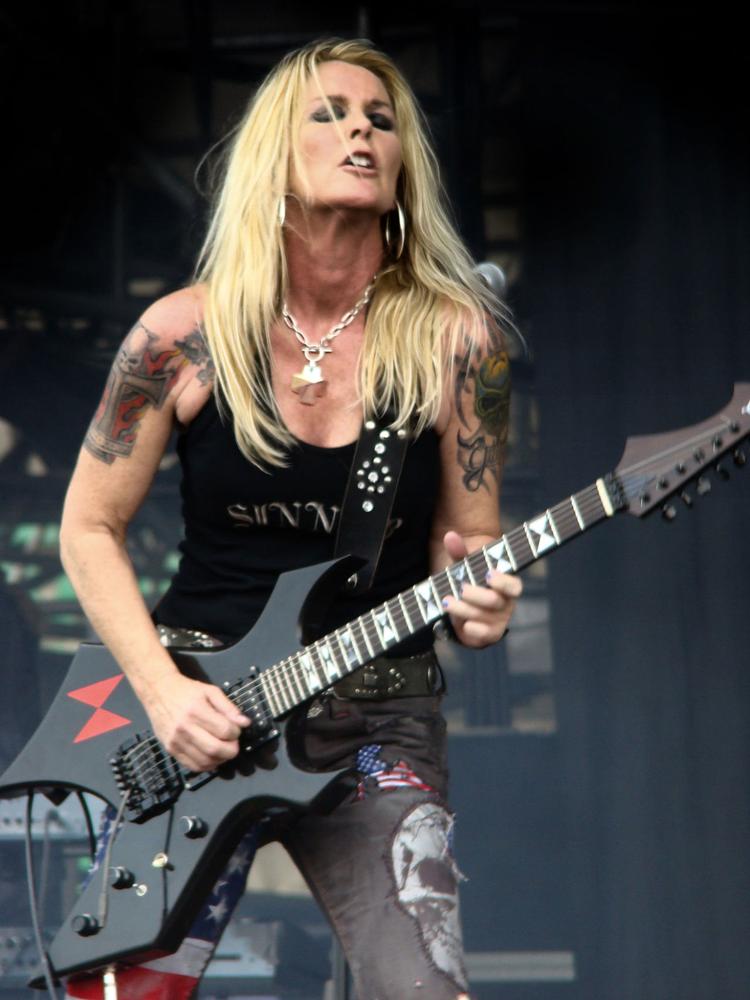 "If I wanted to make some easy money me and my brother would do a couple acoustic shows and keep all the money," he said. "What this is all about is reconnecting friends and giving back to the audiences which have been behind us all the way. It's live mixing from their favorite era… These are all seasoned professionals who all love making music. They still have their personal lives together, they've got their shit together and it's not a sleepy show — they're still bringing it."