Two Press issues back, my wonderful colleague and fellow music lover O'Hara Shipe compiled a Summer Music Preview featuring local musicians, beginning with an ecstatic proclamation that a New Musical Renaissance was taking place in Anchorage. 
While there are plenty of up and coming original works by local acts to be excited about, there are also the unsung heroes, the long-toiling musicians who have been faithfully practicing and performing other peoples' craft. These are the cover artists. And apparently they once ruled Anchorage.
Christopher "Boobs" Hennig- a nickname he says stuck because "kids are mean"- has been playing Alaska stages since the early 2000s. He remembers when cover bands like Ettinger and Homicidal Supermodels were the rage. Hennig says he was initially hesitant to play music that wasn't his own, but it was a cover artist that said what he said stuck with him ever since. "[Ettinger guitarist] Zach Roberts said to me, 'Every song in a cover band, no matter what you're covering, you write a set where every song can be a banger'."
At that point, Hennig had been involved in straightforward punk acts Double Fines and Spitshine. His folk-punk act Eternal Cowboys began to incorporate covers- ironically, at first- when venues asked for more time than he had written material. "I was doing covers in Cowboys- but shitting on them, fucking them up intentionally- but [what Roberts told me] was the clarity I needed."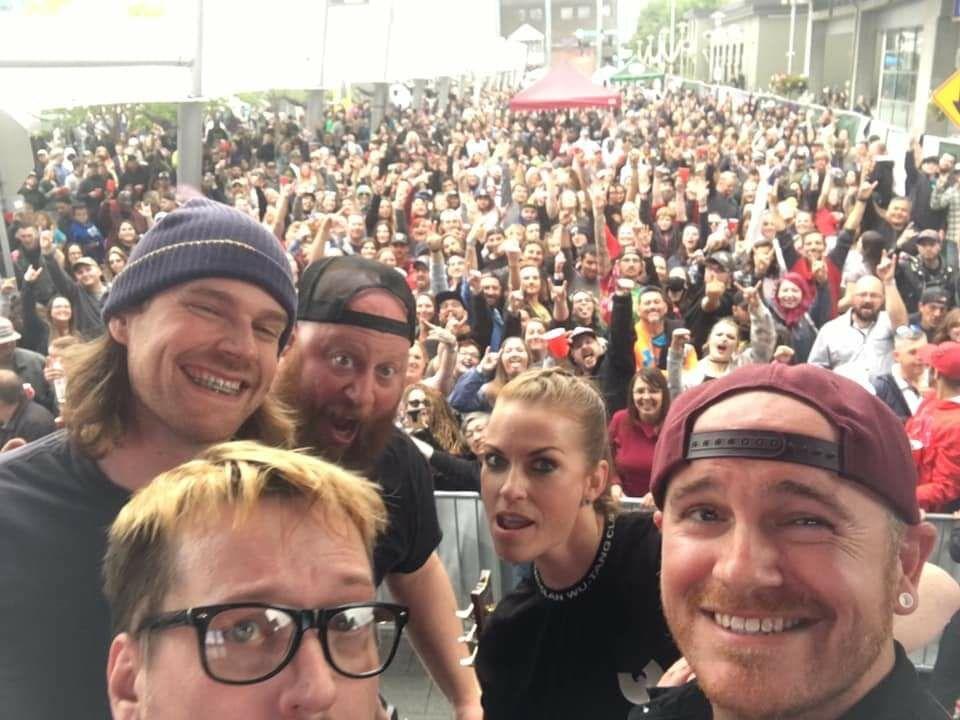 It didn't hurt that Roberts shared that advice and then played a packed house. "You get excited if you write something and everybody's singing along, but there's also something about leading people in the cadence, doesn't matter what it is- I always wanted to be an entertainer, foremost."
Soon, Hennig was playing covers five nights a week. "I could still create because I'm making a living doing what I love. I could afford the cool guitar with money I wouldn't have made singing originals." In other words, covers financed creativity.
With Eternal Cowboys now playing a healthy split of originals and covers, Hennig says he attended Williwaw Social Club, where a DJ was spinning emo tracks. "I saw droves of young people eating it up, the same way the generation before loves every 80s song, these kids knew every song DJ Gre was playing." Hennig says he remembered the advice he'd been given long ago and decided that the emo/pop-punk genre needed live representation. After joining forces with members of local pop-punk act Bad Friday — which included Eternal Cowboys member Josh Olsen —  The Millennial Falcons were born.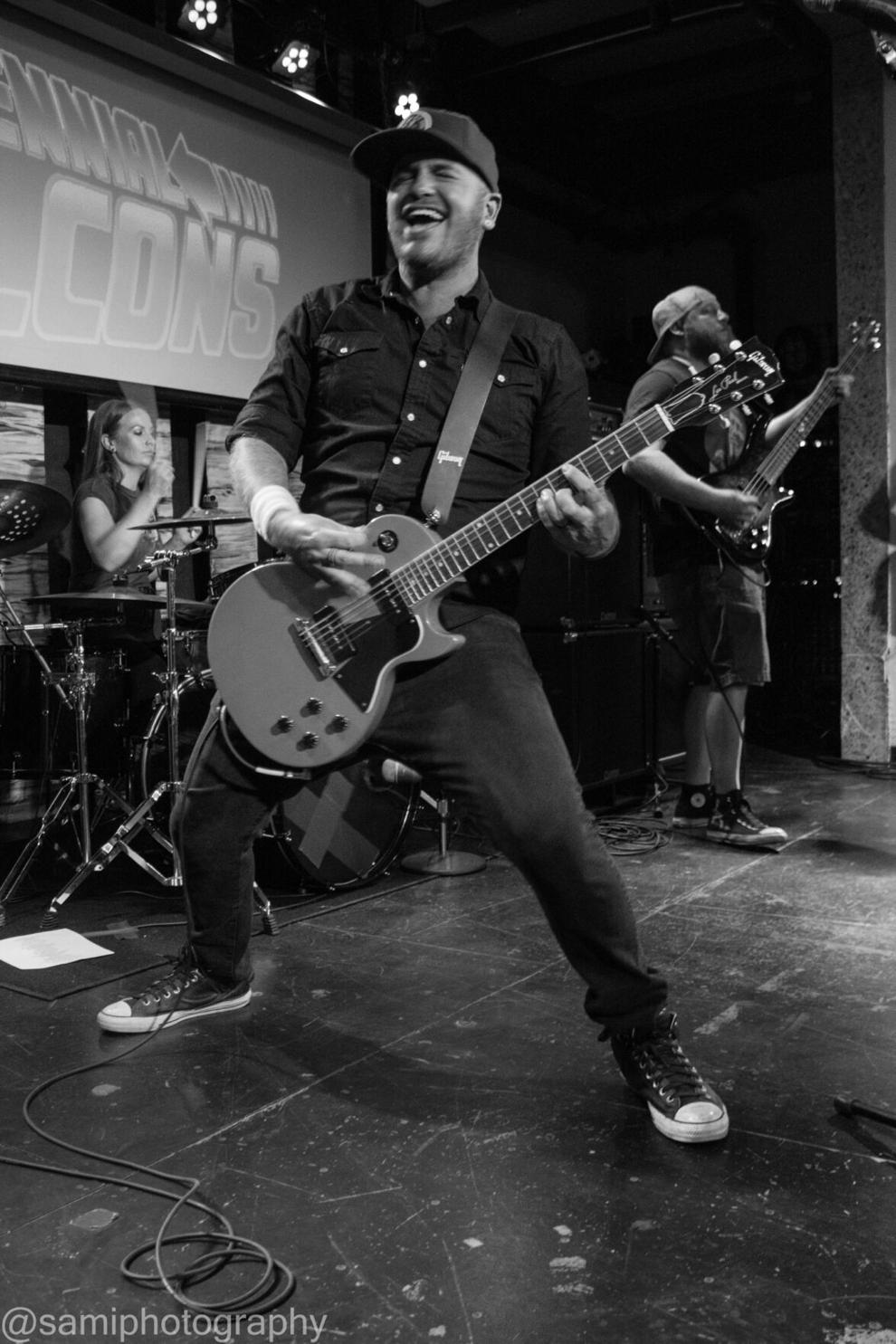 The Falcons were booking regular gigs for energetic crowds eager to sing along and everything was looking up until about March 2020. While in Seattle, Hennig caught a local news broadcast about a woman testing positive for COVID at an area hospital. When he returned to Anchorage, the airport was locked down. Bars, restaurants, and venues soon followed. 
After a couple weeks of lounging, Hennig said he missed his creative outlet. He started livestreaming, first alone and then with Eternal Cowboys. He gave out his Paypal and Venmo for donations, to results that he said were sometimes overwhelming. "I was tearful at points, I got emotional," says Hennig. "You'd recognize a name, but not really know the person, and here they are giving you three or four hundred dollars."
When venues were permitted to open to customers but still not allowed amplified music, the Cowboys loaded in and played unplugged at venues like Pioneer Bar and Williwaw, still livestreaming for those who weren't ready to re-enter an unsure world. 
Then came opening day, in late April, when the Anchorage Assembly voted to lift capacity and social distancing restrictions. Chaos of opportunity ensued, Hennig says. "Whatever the day was when the Assembly voted to end restrictions- the next day my phone died twice from overuse. For the next 48 hours, it was a booking scramble for live events."
Nowadays, the gigs are great and the crowds are even better than before the pandemic, he says. "With Cowboys, they listen more. With Falcons, they want a rock show. People are starved for all of this and the energy they're putting out- it feels really, really good."
This summer, both Eternal Cowboys and Millennial Falcons played a handful of dates for the Mat-Su Rock Fest, culminating with the latter at Humpy's Rock The Block Party last Saturday, playing a handful of emo and pop-punk favorites to a crowd estimated at 4,000 before hip-hop veteran Everlast took the stage.
"It took a pandemic for people to re-engage with art," he says. 
"Write that however. Make me sound cool."
Find Boobs at Koot's Monday Open Mic. Eternal Cowboys every Tuesday at Koot's, every Wednesday at Pioneer Bar. Millennial Falcons play Live After Five Thursday at 5:30 in Town Square Park..