Two Grammy-nominated artists are rolling into town this weekend to celebrate Showdown Alaska's triumphant return to the music scene. It has been 17 months since Williwaw has hosted a Showdown party, and this time the promoters went all out to bring EDM DJ Dillon Francis and rapper Lupe Fiasco to the Last Frontier for a weekend of music.
"We're not calling it a festival per se, but it is going to be a lot of music and a lot of dancing. We are just really excited to be doing what we love again. It's been a long time coming," says Showdown promoter Hellen Payares.
Francis will be kicking off the party on Saturday alongside Phantoms, Ship Wrek, and DOT.
"I am so stoked that I get to come back up and play Alaska again, and not only that, I get to bring some of my best friends with me. It's really incredible," gushed Francis in a phone interview earlier this week.
Francis' performance this weekend will be one of his first since the pandemic began, and he says that he is looking forward to playing some of the new music he created during lockdown.
"There was definitely a silver lining for artists during the pandemic because it allowed us to take a break from constantly touring so we could figure out what kind of music we wanted to make next," Francis explained. "Obviously, the pandemic was really depressing, so I wanted to make music that expressed the exact opposite of that. I want my music to help people feel better. So that's what I did; I finished a whole euphoric house album while in quarantine."
But creating uplifting music that inspires even those with two left feet to hit the dance floor isn't exactly new to Francis. He was the producer on Lego Movie 2's most insidious tracks, "Catchy Song," which is notable for getting a stone-faced Batman to smile. If you escaped that earworm, you might remember Francis' 2018 moombahton hit, "Sexo," which earned him a nomination for Best Short Form Music Video at the Latin Grammys.
"Seriously, the fact that [Residente and iLe] and I got a Latin Grammy nomination was insane! We didn't win, but it was a really cool feeling," said Francis.
Despite his meteoric rise to EDM fame, Francis wasn't always a fan of the genre.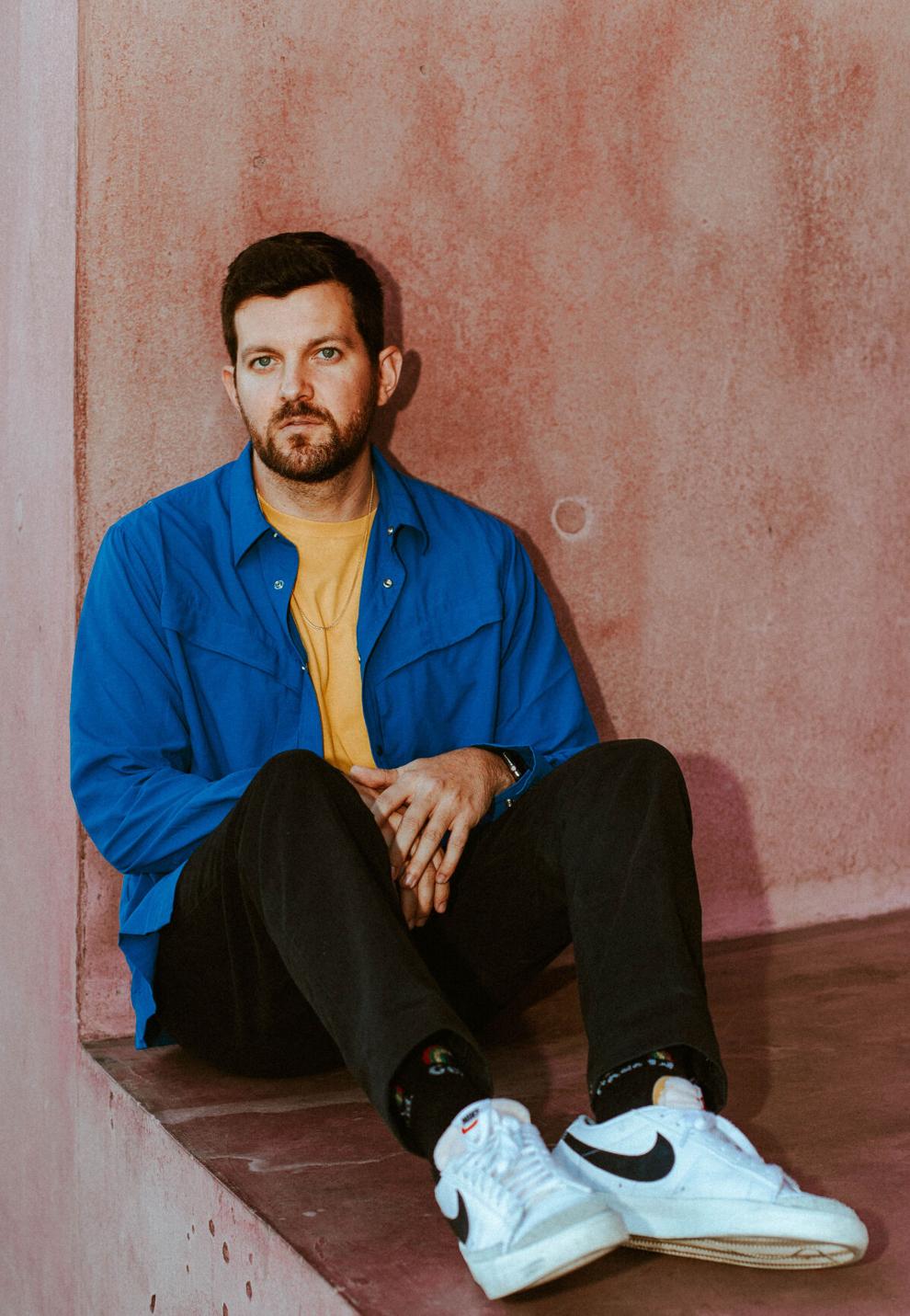 "As a kid, I was a total metalhead," Francis said with a laugh. "I remember riding in my friend Eamon's shitty Jeep and hearing Bloody Beetroots' remix of Metallica's 'Seek and Destroy,' and it blew my mind. It was like the coolest noises I'd ever heard, and I wanted to figure out to recreate them. So, you could say that's where my journey started—in my friend's shitty Jeep that we called the Eamonater."
Sunday's headliner, Lupe Fiasco, doesn't have the same quirky musical origin story, but as an introspective rapper with a penchant for philanthropy, that's not surprising.
"When it comes to my music, it's kind of like a social archive of the times we live in, and hopefully, it inspires some type of philosophical reflection. Sometimes people don't reflect on their actions, but they can maybe reflect on the thoughts that go into their actions. The music is meant to kind of have that purpose. So, you reflect on it, but in the new from the new perspective," Fiasco explained during a phone interview on Tuesday.
With 11 Grammy nominations and one win for Best Urban/Alternative Performance under his belt, Fiasco has used his fame to bring awareness to social inequality. In August 2020, he collaborated with Louis Vuitton's men's wear artistic director, Virgil Abloh, to pen the song "Shoes" in response to the murder of Ahmaud Arbery. He also co-founded We Are M.U.R.A.L, The Neighborhood Start-Up Fund, and the Society of Spoken Art to give a leg-up to inner-city youth.
Despite his success as an artist and an entrepreneur, Fiasco has remained not only humble but authentic to himself.
"I still come from the west side of Chicago, you know; half my friends are gangbangers, the other half built their own computers in their basements. I still walk this weird line between worlds," said Fiasco. "It's a gift and a curse to have that kind of diversity in my life because it makes me want to work in different styles and to tell different stories, which can be tricky when you're trying to establish a loyal fan base."
Balancing act aside, Fiasco says that as he gets older, he has started to create music that speaks to him without feeling the pressure of sticking to a 
"As I turned 40 this year, I started getting a little bit more comfortable with telling a good story regardless of the style of music," he said. "I want to use the rest of my time in this space to just tell solid stories in the vein of like 'Shoes.' You know, I want to create things that really mean something to somebody somewhere."
Fiasco's diverse and expansive discography means that Alaskan fans will be hit with an eclectic mix of music on Sunday.
"I have no idea what [Alaskan] people want and what the expectations are. So, I'm just going to make sure we got a little bit from every album. And you know, when people start booing, you know, we'll figure that one out," laughed Fiasco. "But I'm going to come with the thunder to make sure everybody gets more than their money's worth and is properly entertained."
Tickets for Dillon Francis presents Dillaska at Williwaw (609 F Street) are $35 - $179 at Eventbrite.com. Doors are at 4pm on Saturday, July 24. Tickets to Lupe Fiasco Live in Alaska at Williwaw are $30 - $179 at Eventbrite.com. Doors are at 4pm on Sunday, July 25 and Fiasco will be joined by Grieves, AG Two Tone, Saint Deon, and Brother Buffalo.