The Foo Fighters coming to Anchorage Alaska was welcome news at the Tomter household. Like thousands of Alaskans, I sat at my computer waiting for the Foo Fighters tickets to go on sale in hopes that I would get them before they sold out.  My efforts proved successful with the purchase of tickets to both Anchorage shows. What I didn't know was things were about to transpire that would make my tickets obsolete.
I own a small outside music venue in Eagle River, and because of that I have a tiny peephole into the Alaska music scene. I heard the Foo Fighters were looking for "Runners" for their Anchorage shows. I jumped on the phone and finagled my way into a small working position for the Anchorage shows. (Thanks Brad and Therin.) 
In my everyday small world I'm at the top of the food chain in my day to day life. I run my own business and enjoy it very much. Taking on the job as a "Runner" for the Foo Fighters put me at the very bottom of the food chain with the biggest Rock and Roll band in the world. I was completely stoked!
I walked into the Dena'ina Center at 8 am on Monday the 16th. The semi trucks were all parked at the loading docks and the crew was just starting to get them unloaded. Before we could do anything we were all Covid tested and we were asked to show proof we had been vaccinated for Covid-19. Keeping the crew and the band Covid-19 free was the highest priority. Everyone wore a mask. The procedures were absolute. There was a Covid compliance officer in charge of this mission and she had absolute authority over ensuring total compliance was achieved. She knew how to run her show. 
After passing my Covid-19 test, I walked into the main room and watched as the stage began to go up. It takes over 40 people to do the job. Hundreds of black cases on wheels were being rolled in very fast. There was no music being played; it was quiet except for the sound of wheels on the floor. One guy stood in front of the stage area and directed traffic. He knew every crate by site. The Foo Fighters brought up 22 of their own crew-members and two of their own trailers full of gear. The other two trailers full of stage equipment came from Vancouver BC. That equipment arrived with an additional crew of 20 more people. The place was a beehive... We don't typically get bands that bring their own stage, lights and sound in Alaska. But then again, the Foo Fighters are not any band!  I wasn't standing there for long when my phone rang and my job as a runner began. I was instructed to launch on my first mission to meet the Foo Fighters security team.
My entire first day was spent with the band's security crew. We drove to Girdwood three times getting everything set up for the Foo Fighters arrival. As a runner you just do anything they need done. Together, we positioned six cars to the Alyeska hotel. The top two security guys were friendly but very serious — total professionals; more like secret service than concert security. Every attention to detail was handled. At first, I thought it was a bit overkill, but ever since the Vegas Concert shooting this level of security has become the norm. The Foo Fighters were the first band to play outside in Vegas following the shootings so they have the drill down to a science.
Three trips to Girdwood takes an entire day.  Hanging with the top brass of the organization was a whirlwind experience. I ended up back at the Dena'ina Center at 10 p.m. When I walked in almost everyone was gone. The stage and sound systems were all up and one guy sat at the light booth programming lights. If you went to the show, you know that light show was simply off the charts. I stood and watched him test and run the lights in that big dark room until almost 11 p.m.  I have never stood in an empty arena in front of a rock and roll stage before. Now,  I hope I don't sound too dramatic, but for a 55 year old guy that has loved rock and roll his whole life, this was a moment that filled my soul with complete joy, and sent a chill down my spine that lasted the rest of the night.  It was the perfect end to my very long day. The Anchorage show was the Foo Fighters first indoor show since all the music was stopped in 2020.  A few hours earlier it was an empty room. Now it was ready to host the most bad ass Rock and Roll show Anchorage has never seen. Fuck yeah!  This was going to be killer.
The next morning started at 5 a.m.  First mission was to move crews, and get everyone back to the venue to get things kicked off. We had three runners including myself with 3 passenger vans. We could move the entire crew in almost one run. Once we got everyone back to the Dena'ina our work went into high gear. The Foo Fighters are not a dry band!  We spent half a day running around collecting everyone's favorite beverage.  I'm proud to say I did buy a ton of Matanuska Beer for their local beer selection. There was some very specific tequila on the rider that no one had anywhere in Alaska. I spent hours trying to track down a couple of bottles. I called everyone I knew in the restaurant and bar business to see if they had it. I had no idea if it was for Dave Grohl, but in my head I was getting Dave the drink he wanted. Not a bad mission for a restaurant owner like myself. No one had it, not a store in Anchorage or the Valley. We called and checked bars all over town, no luck. Then I got a call from Josh, who works for a local distributor.  "Matt, We just got 92 bottles of Don Julio 1942 in today! How many do you want?" "Cheers Josh! I'll take four."  Mission complete!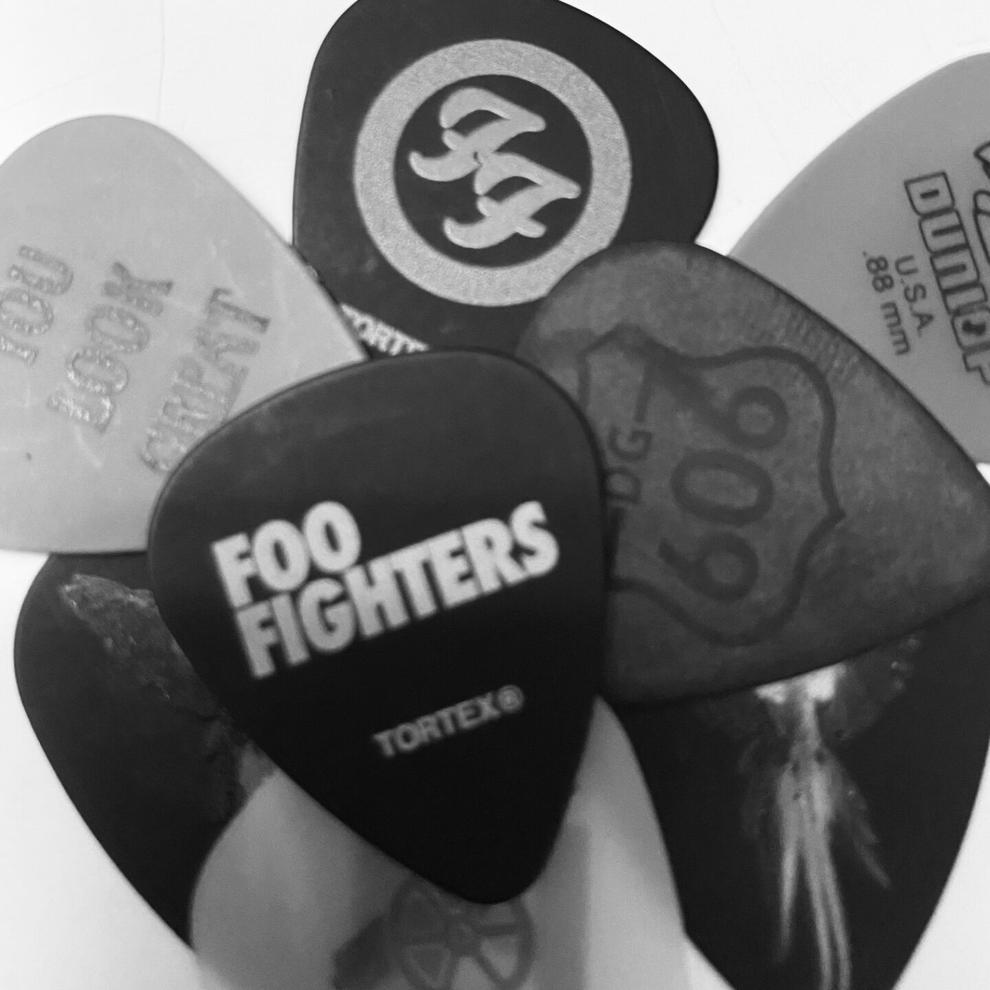 The band was due to arrive at 2 p.m. for sound checks. We got all the beverages iced down and ready to go on time. There are a few people whose job it is to just run the production crew and make sure it all gets done. I'm definitely not used to having a job and being told what to do. I had to suck it up and just do what I was told.  There is no time for please and thank you.  Just get shit done and stay out of their way.  There was no time to fuck around, the doors opened in 4 hours! 
When the band arrived the security guys took control of everything.  It was more like a presidential arrival than a rock band.  The vans came through the garage door. The band and their families were swiftly moved through the ground level area into the elevator and up to the rooms that we had just stocked with all the beverages. They had three rooms, a band jam room with all the gear, a family room with a nicely stocked bar and catering, and a wardrobe room all separated with curtains into dressing rooms.  These areas were private unless invited in.  It was impossible not to be star struck when they all arrived. I mean, what do you say? "Hey, love your music dudes?'  I just kept my mouth shut and stood on the sidelines with a big grin under my mask.
Sound checks were at full volume. Like they would be anything else?  Listening and watching them all work through songs and chat it up between stuff was cool. I was in heaven just watching the Foo Fighters doing what they do.  But there is no down time getting ready for a rock show!  I was sent to Pete's Sushi spot to grab dinner for the band.  FYI, the folks at Pete's Sushi Spot have no idea who the Foo Fighters are. It was a large order and took a bit to get out, but they did a great job. At 4 p.m. I arrived back at the green room with dinner. I sat around in catering, meeting everyone who was part of the crew.  Riggers, Back Line, Lighting, Sound, Merchandise, Managers, Security, Medical, and God knows who I'm leaving out.  These guys are the best of the best in their industry.  Everyone I spoke with loved working for the Foo Fighters. It's the best gig in the business. I was told, "Dave gets bored sitting at home… We are never off the road for long. Dave likes to play!"  Like everyone, I have heard Dave Grohl is a cool guy, but hearing from his crew is proof he is the rock star we all want and need him to be.   
At 6 p.m. I'm told to give John Silva a ride to Obsession Records. I had no idea who this guy was, when we jumped in a van to head across town. John is the manager for Foo Fighters and a bunch of other bands. Turns out he's kind of a big deal guy in the music business. We spent a full hour bullshitting about music and flipping through albums at Anchorage's only record store. John bought $150 of records and we were on our way back to watch the start of the show. John is a nice guy and was a pleasure to be around. This band is surrounded by the right people.  
I was fortunate enough to get the time to watch most of the first show. I had to split in the middle of "break out" to run to the store and buy #6 cone shaped coffee filters. FYI number 6 cone shaped coffee filters cannot be found anyplace in Anchorage that I could find, but a close read of the box and you find a # 4 and the #6 filter have the same maximum capacity.  This may seem irrelevant, but its part of the Rock & Roll story and the crew needs fucking coffee! The Foo Fighters used number 4 cone shaped coffee filters in Anchorage, Alaska mother fuckers!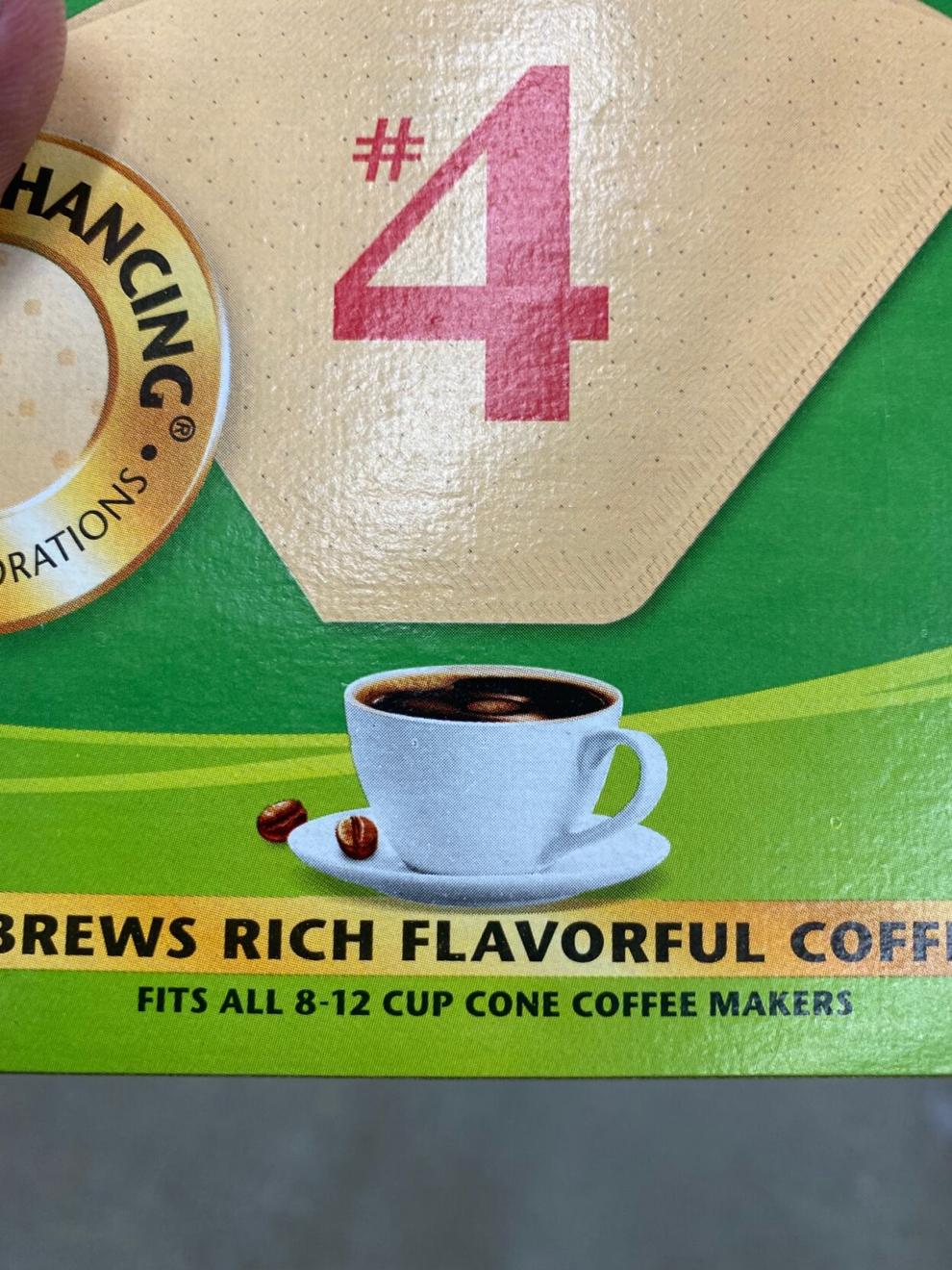 After the show, it's a rush to get things cleaned up and everyone back to the hotels. My brief moment with Tyler Hawkins was me saying, "You fucking killed it!" He said, "Fuck yeah! Come to the show on Thursday!" Of course he didn't realize that I was scheduled to work that day, but as a guy on the bottom end of the food chain at a kick ass rock concert it was fucking cool as shit!  We finished up by 1 a.m. and I headed home exhausted after a long day of awesomeness. 
Wednesday we were all off for a break between shows. I had buddied up with a couple of the riggers, Matt & Jim, and flew them back to Lake George to collect some glacier ice.  We returned to Anchorage and met at my joint in midtown for a couple pints and some whiskey poured over 2000 year-old ice. I just thought, if they fall in love with Alaska, and the word spreads through the crew, maybe they will come back every year. Let's hope so!
Thursday was more relaxed. I started at 11 a.m., picked up people and moved them to the show. I sat down at a table in catering and ended up eating lunch with Pat Smear. He was wedged between a couple of the road crew at a big round table.  We all shot the shit for a brief moment and then as fast as it started,  it was over.  
The rule back stage or in all the crew areas is, no pictures, no autographs, no acting like a tourist. The band gets to hang out undisturbed. It's casual; they are just part of the crew.  Sitting around the table stories of concerts and bands and locations are the constant topic of discussion. Laughing about Gene Simmons firing David Lee Roth last Wednesday from the Kiss tour was lunch time banter. I was completely immersed in the world of rock and roll.  It was impossible to keep the grin off my face. 
The show on Thursday started at about 8:40 p.m. I was able to watch most of it until it was time to go grab pizza for the crew to eat after the show. I rallied and got back pretty fast, in time to experience Everlong, the final song of the night.
Over 2.5 hours of nonstop rock and roll each night was incredible. The sound was the best we have ever seen in our little town of Anchorage and the light show was absolutely kick ass.  This was a 100% pure rock and roll, put on by the best people in the business.  The Foo Fighters gave us everything they had to give.  They earned the title of Rock Stars both nights they played. Absolutely bad asses! 
After the show it was balls-to-the-wall tearing everything down. Everyone jumped into high gear. The stage was 100% packed up and loaded into trucks in 2 hours.The truck drivers waiting for the doors to close so they could begin their long all night drive to Fairbanks. We got the crews to the hotels just before 1 a.m., only to wake up and meet them at 9:30 am for a final farewell and ride to the airport.  At 10:15 am Friday morning I had said farewell to the guys and my time with the tour was over.  
All through 2020 and a large part of 2021 all of us have felt the pressure of everything that changed. Being a small part of getting the music turned back on provided a much needed boost to my soul. The Foo Fighters put on one hell of a great Rock and Roll show. It took a village to make it happen. I want to recognize the guys at Emporium and Live Nation, the riggers, the sound people, lighting people, backline, guitar techs, speaker techs, managers, supervisors, medical compliance, truck drivers, security, the fucking Foo Fighters and especially to Cori and Miguel, my partner runners who suffered thru super long days and endless remedial but necessary tasks for the sole purpose of being a small part of the most bad ass Rock & Roll show Anchorage has ever seen.   
Thank you Dave Grohl, and all the rest of you mother fuckers for coming to Alaska. It was fucking awesome!