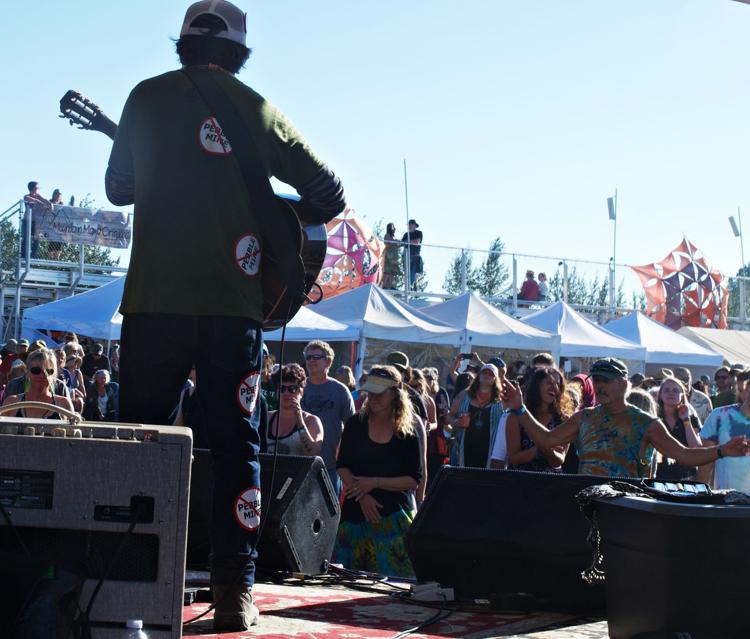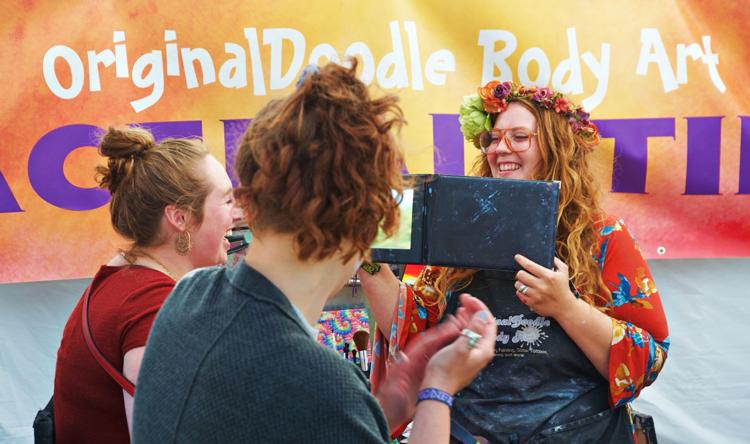 "Tickets are too expensive, it's too far of a drive, I don't want to ask for time off, I don't know most of the artists."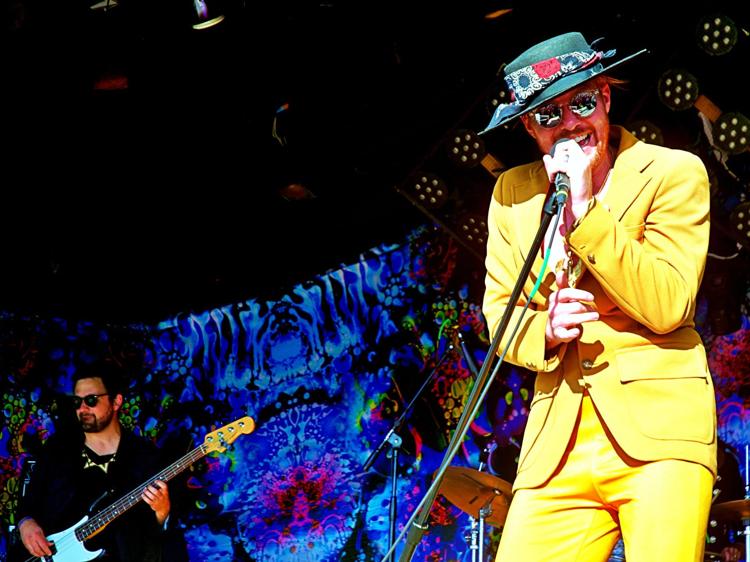 Those were all excuses I have previously used to talk myself out of going to Salmonfest. I don't know what the hell I was thinking. What I failed to remember is that I am a music junkie and usually want to see EVERY bit of music that I can. That passion for live music is what brought me to the festival all about Fish, Love, & Music. Last year I launched AK Concerts, a website that gathers all of the music events in the state and lists them in one consolidated location. I convinced myself to go this year because I thought it would be a good opportunity to get a vendor booth and tell people about my website.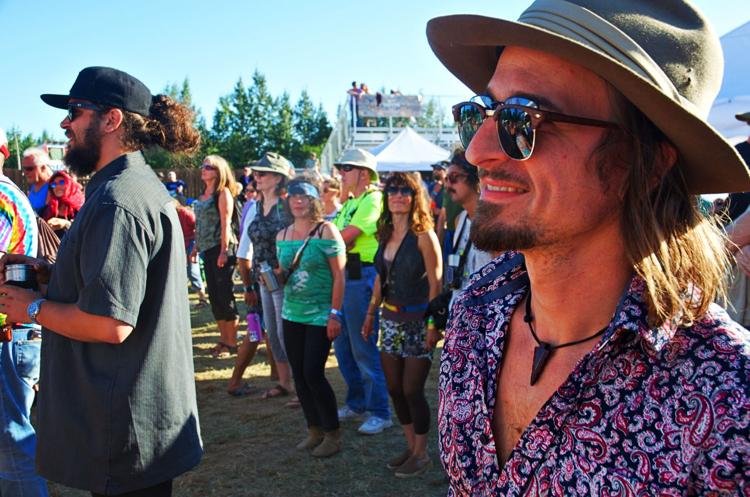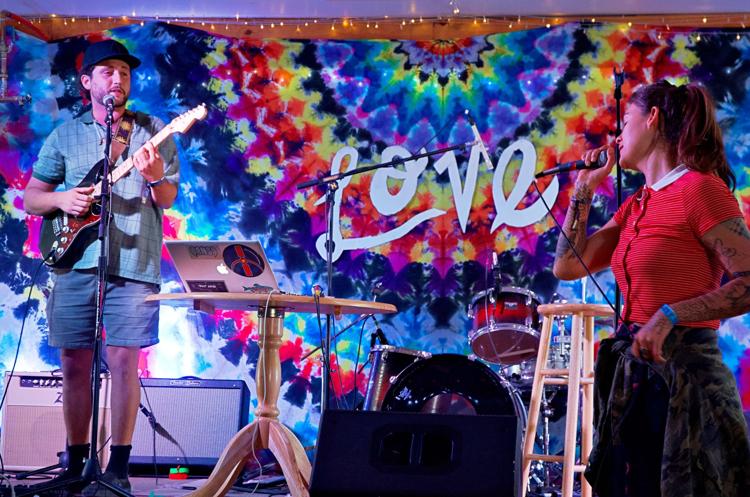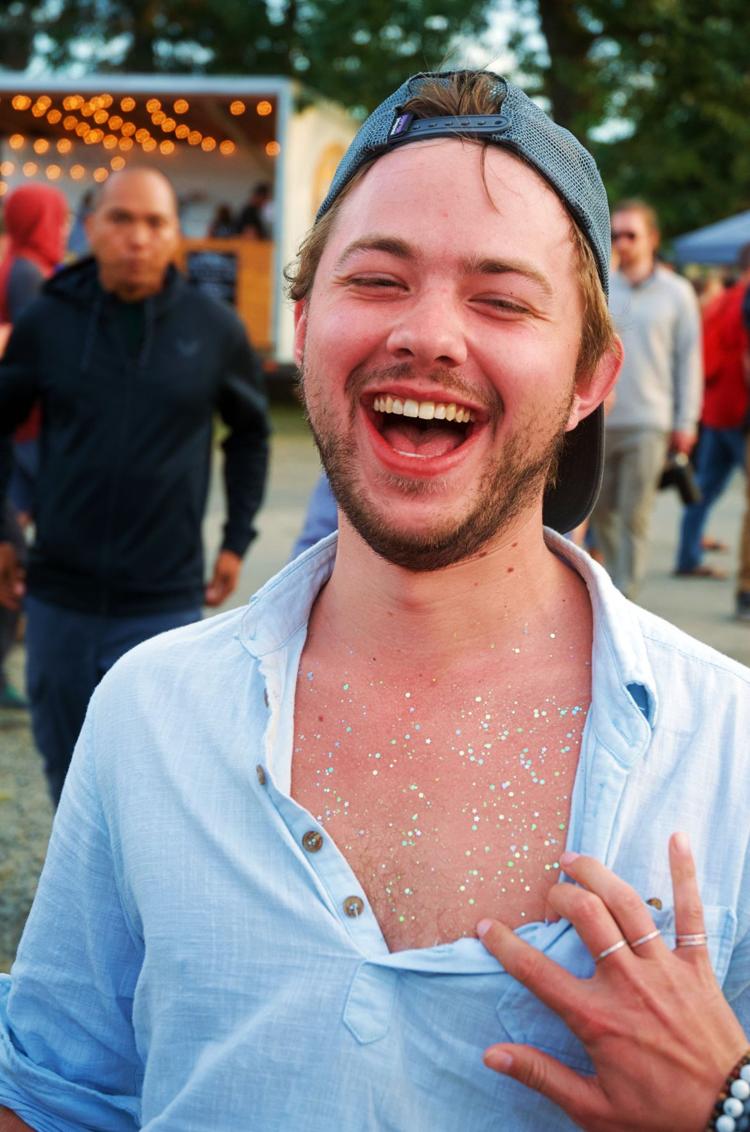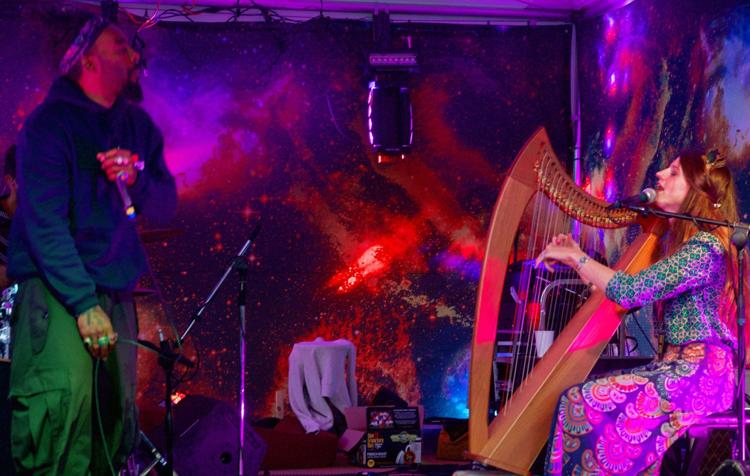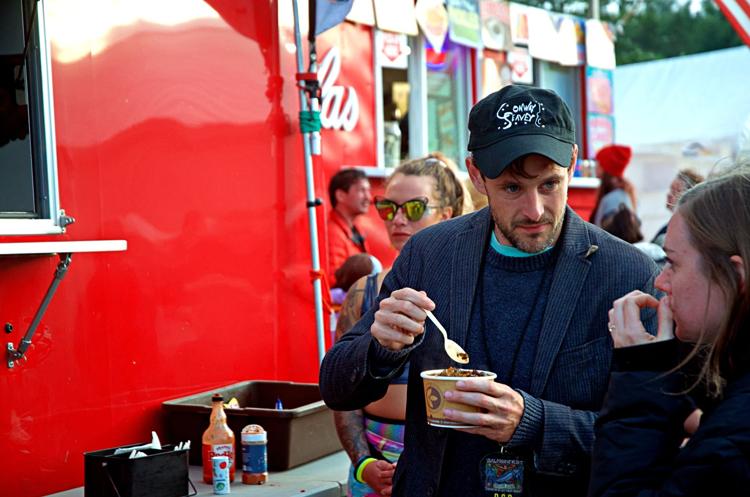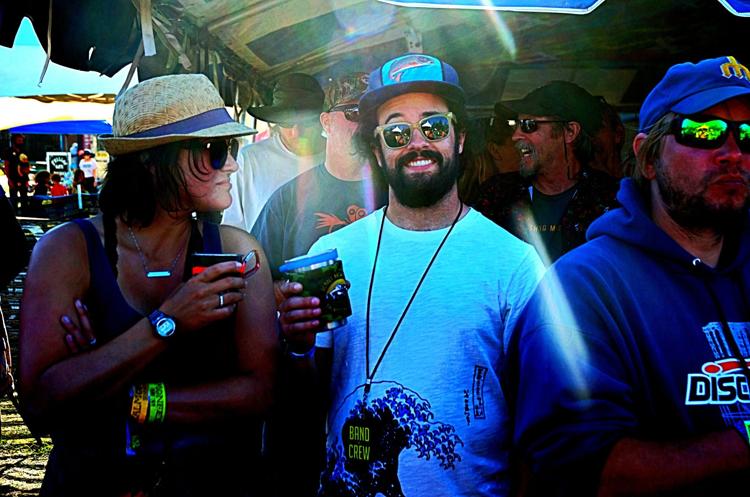 Well, I quickly realized that I was a bit underprepared. No stranger to music festivals or large-scale events, the three days of dancing, drinking, & minimal sleep was far less taxing on me than those who joined me. I really needed was more foresight on the business end of things and this weekend was a great learning experience to improve on. My hand-me-down, broken tent and crooked signage probably made for it to be the ugliest booth in the fairgrounds. Out of 3 days of running the booth, my dad and I came away with just 50 new subscribers to the digital version (with clickable links) of the music calendar here in the Press. Perhaps I spent too much time at the stages and not enough at the booth or maybe it was that our sales pitch was terrible. My dad and I had kind of a good cop/bad cop routine going; he would lecture & heckle people for not knowing about the newsletter and I would downplay it as just another email.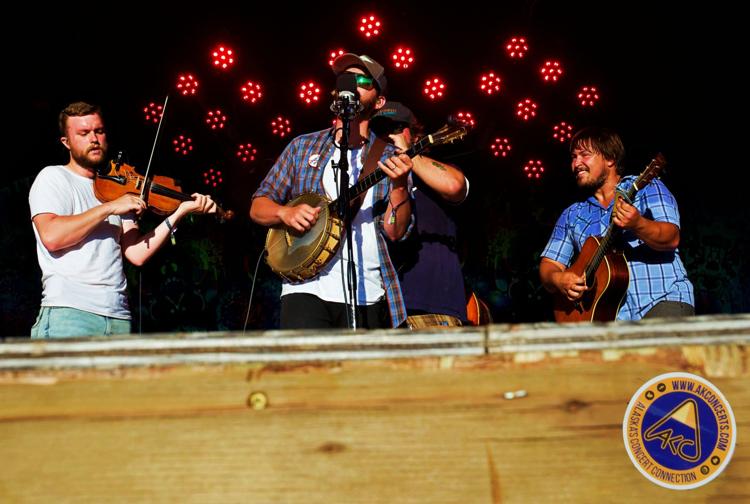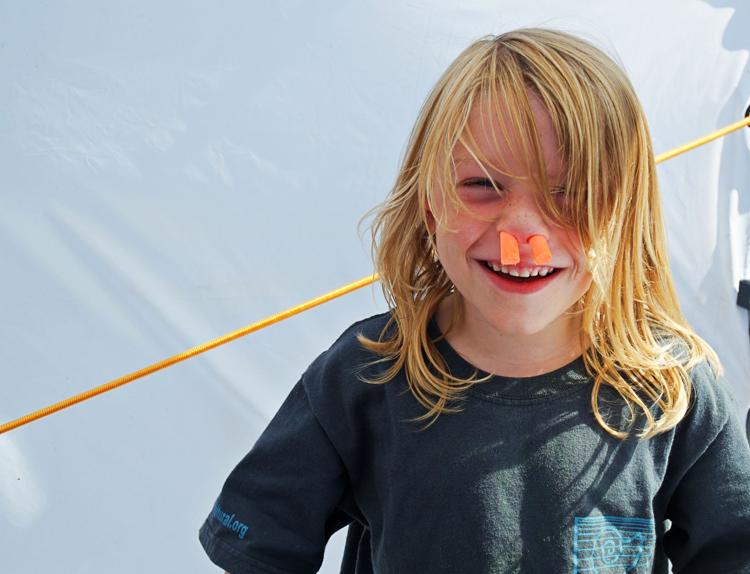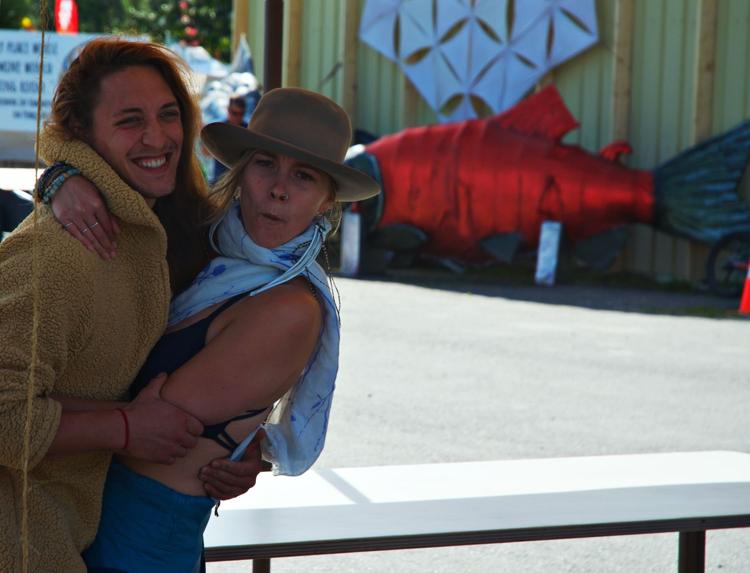 What was very encouraging however, was the people who did recognize the value of my site. On Saturday, Joe M. sought out my booth to introduce himself and thank me for the information that I put out each week. It was heartwarming to hear that the majority of shows that he attends, he learns about from my updates. Stories like that and encouragement from band members that I look up to help to energize and inspire me to keep putting out the info. The easy-to-read music lineups that I created were very popular and the giant bag of earplugs was passed out to many people to safeguard their hearing.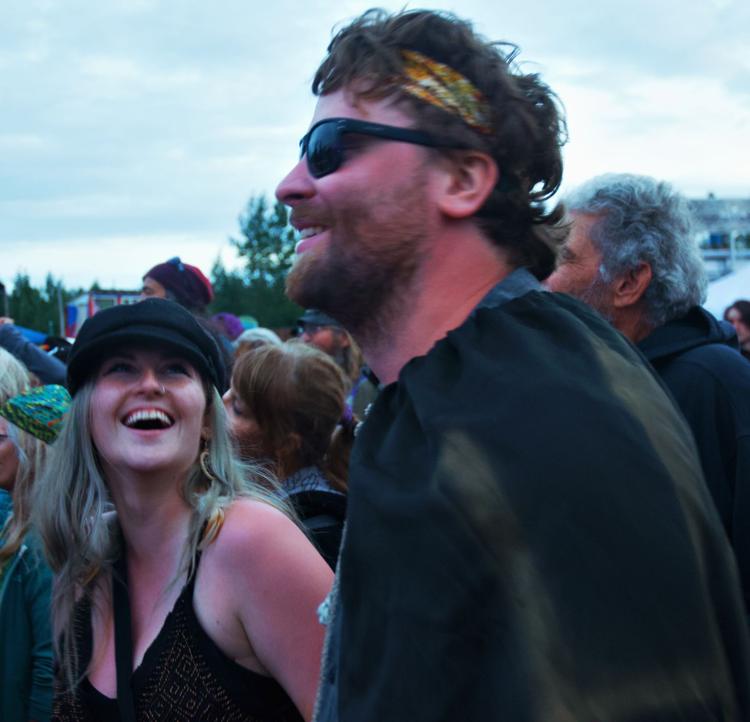 I didn't think it would be so hard to give away free information but at least now 50 more fellow music fans will be able to stay up to date with the upcoming concerts in Alaska. Next year I wil have a much better plan for what is needed for the festival. And my pitch will be much simpler. "Do you like music? Check out AK Concerts.com"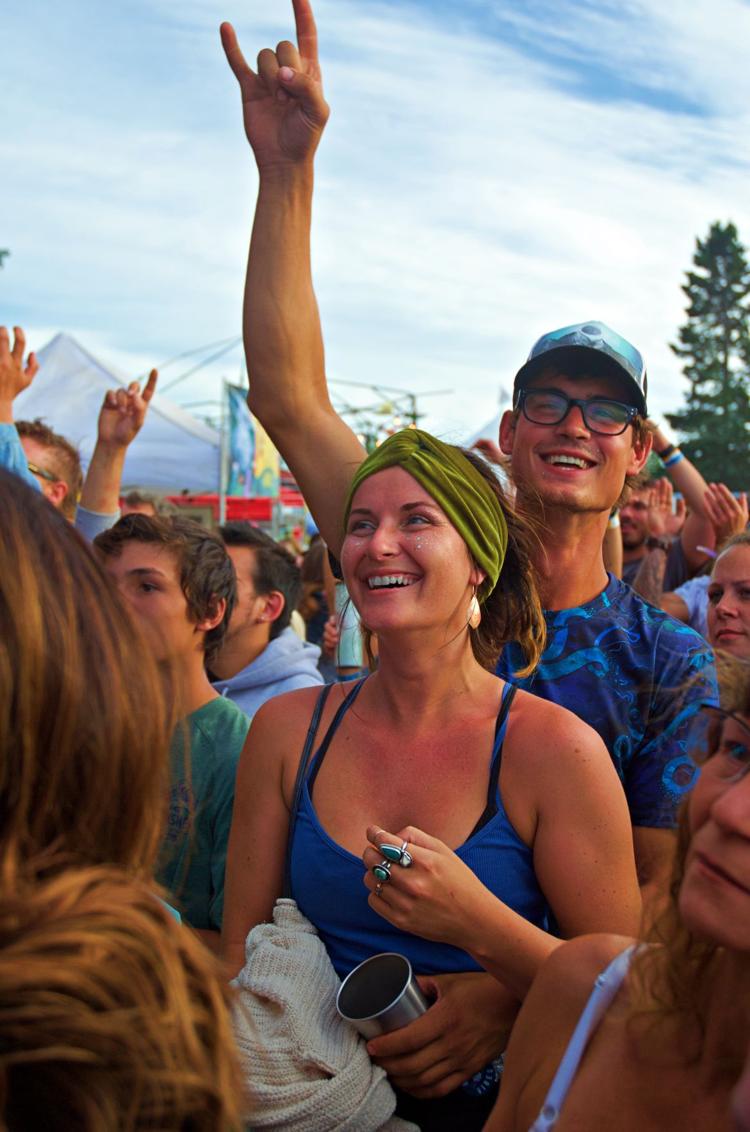 It took me a long time to get to SalmonFest. This is the festival's ninth year, but only my first. I've never attended before because I've always been fishing (for salmon), but I'm sure glad I finally made it.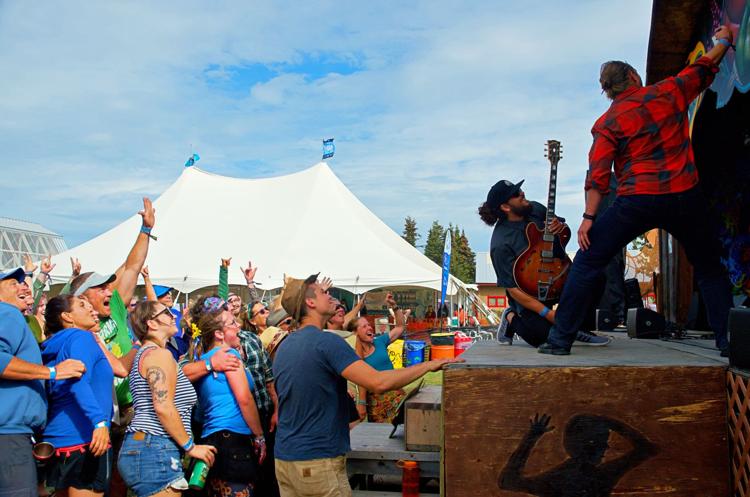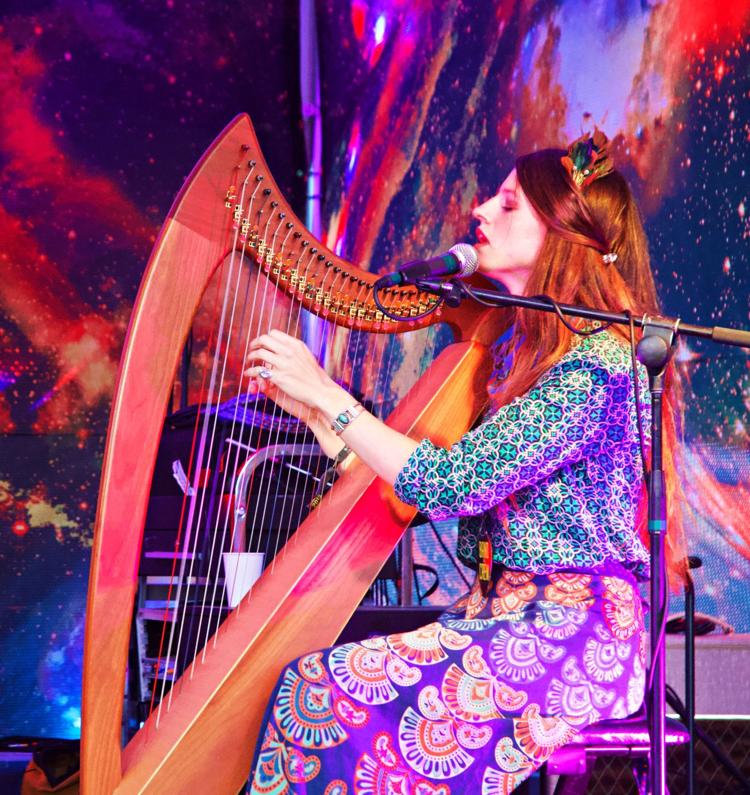 A guy up on one of the main stages said it best. He queried, "Anyone here eat salmon?" A large showing of fins rose up into the air. He asked, "Anyone here harvest salmon?" Another large display of working arms rose above the crowd to join me in happy unison. This species of fish reaches deep into the social structure of so many Alaskans, as well as other humans around the planet.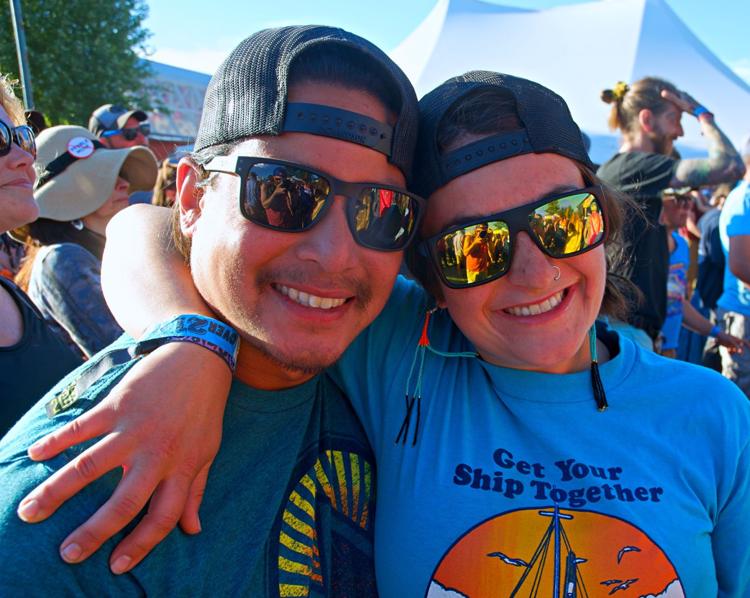 I love fishing and hope that salmon will continue to feed us for a very long time, but that will depend largely on how we treat the animals and the places where they live and breed/spawn. If you like Alaskan animals too, give a little bit of yourselves to help them continue to live in health. Help by supporting efforts around the state to protect Alaskan wildlife!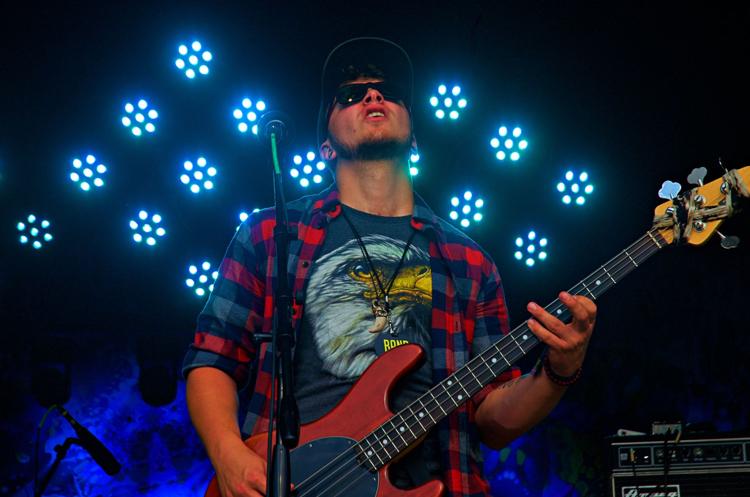 -Richard Herron, R.N., Author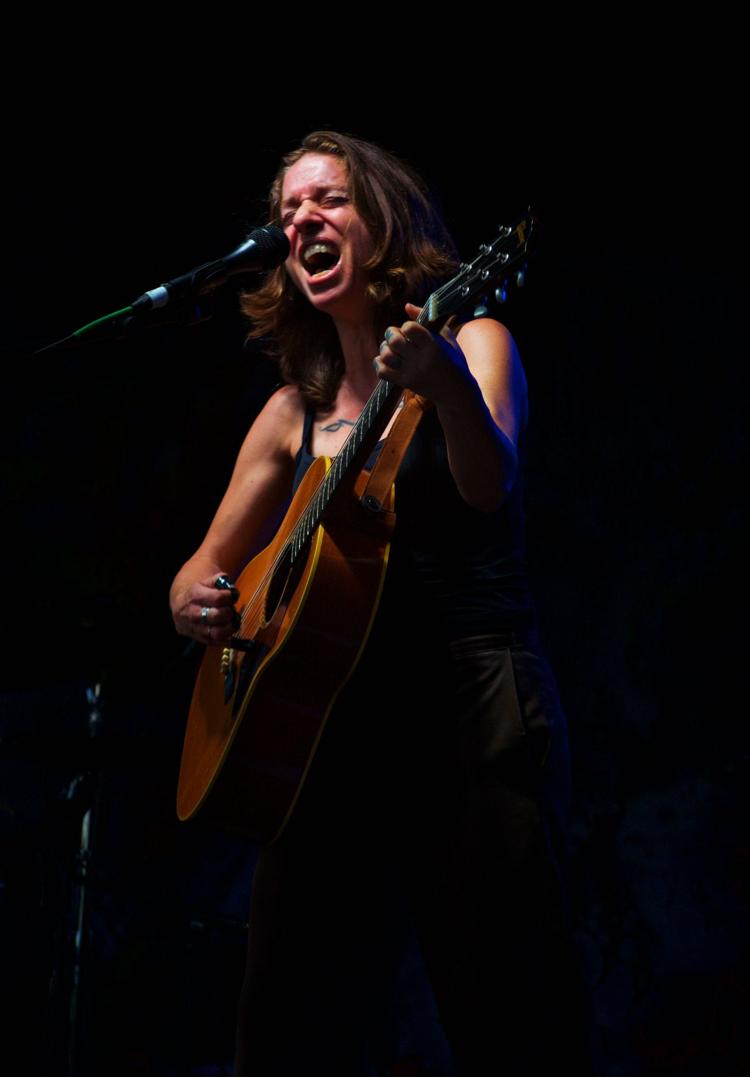 Just over four years ago I had never heard of Salmonfest, and now I plan my summer around attending each year. The Salmonfest logo is "Three days of fish, love and music" and it is really represented by how hard everyone works to make Salmonfest possible and especially the acts that are brought up. Adam Greuel of Horseshoes and Hand Grenades said it the best during their closing set Sunday night, "take the love that you've curated here and take it back to your communities and spread the love" and that's exactly the vibe that Salmonfest brings. It takes this very central part of every Alaskan's heart to raise awareness about something that is so important to us all. Salmonfest feels like going home or back to your roots. Good people with a good cause, trying to make a difference by coming together with music.