"The indie record stores are the backbone of the recorded music culture. It's where we go to network, browse around and find new songs to explore. Any artist that doesn't support the wonderful ma and pa record stores across America is contributing to our own extinction."
— Joan Jett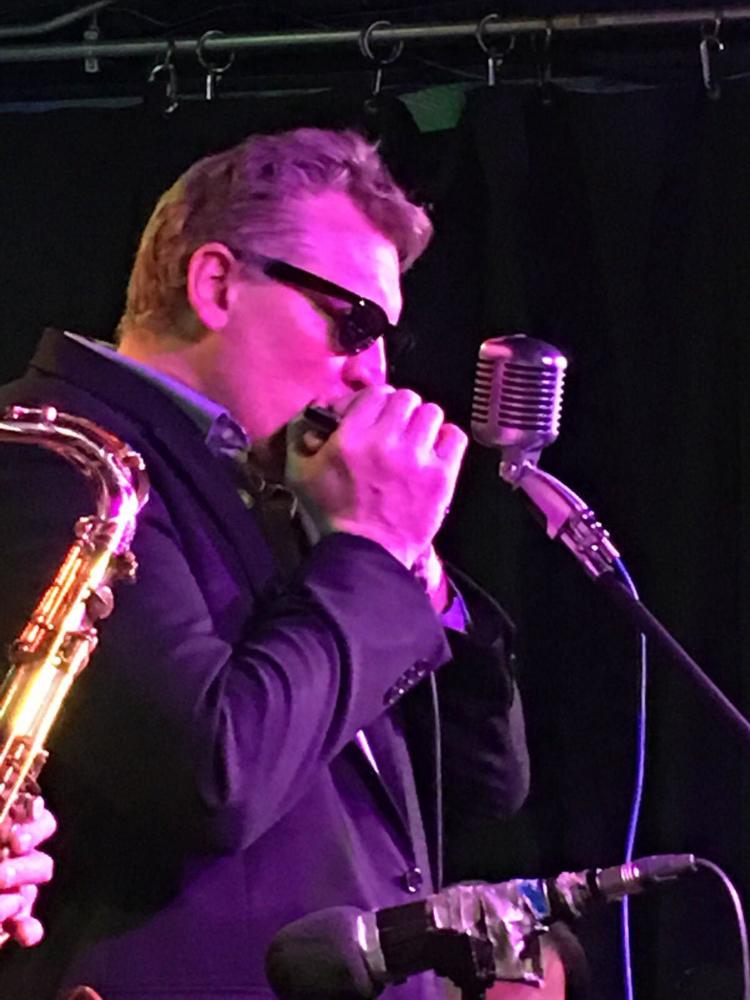 You want to really get to know me…? Come visit me. I'll make you a strong coffee or a few Crown-on-the-rocks and we can go through my vinyl collection. You'll get a glimpse within my soul.
There are roughly a thousand independent record stores in the United States; many being the epitome of the mom-and-pop small business model — family-owned, locally owned. They offer new releases, as well as extensive collections of vintage vinyl amassed for decades. There's something magical about a record store. The thrill of the hunt; the chance to find the unexpected or highly desired album that you've been searching for. And the goods are always good — it is music, after all.
However, I believe there is substantially more to the music experience than simply downloading or streaming a file as we have become accustomed to. As I travel, I always try to find a local record store to see what I can uncover and add to my ever-growing collection of mostly blues and rock albums. The apprehension I feel every time I walk into a store full of potential treasures displayed in crates and bins; neatly organized by genre and artist.
I also love people-watching and record stores inherently draw interesting folk. Inevitably, in every indie store, regardless of location, I observe vinyl freaks, misfits, nerds, all of them reminiscent in some fashion of Steve Buscemi's iconic greasy-haired audiophile Seymour in the 2001 black comedy 'Ghost World'. Just as often, I see teenagers thumbing through Aretha and Etta James standards as they dip their toe into this intoxicating medium.
Indeed, there is a growing resurgence of interest in vinyl itself. It is the only part of the music industry that is experiencing growth. According to Nielsen's 2018 music report, LP's accounted for 12 percent of album sales in the United States. Problem is, we seldom buy whole albums anymore because we can purchase or stream singles online for pennies a track. 66 percent of these album sales are titles that were released more than three years ago. Rock still tops the charts at 42 percent of sales, but modern pop stars that release on vinyl, like Billie Eilish, have pop music gaining market share.
Jack White, of White Stripes fame and the visionary behind Nashville's Third Man Records states, "Vinyl is the real deal. I've always felt like, until you buy the vinyl record, you don't really own the album. It's not just me or a little pet thing or some kind of retro romantic thing from the past. It is alive."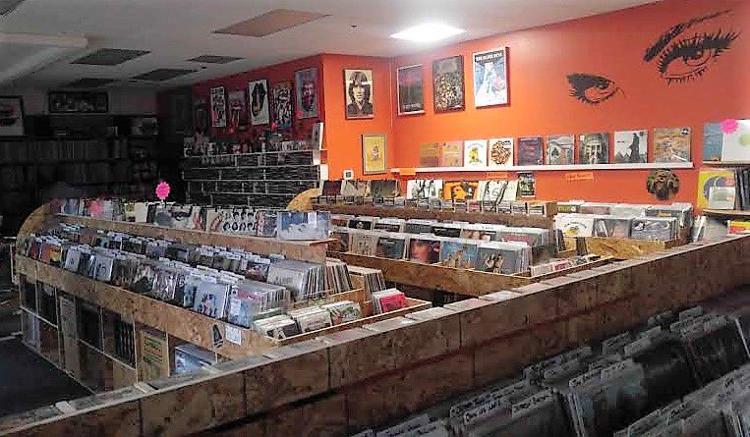 In their mid-year report, the Recording Industry Association of America (RIAA) revealed that 80% of the music industry's revenue comes from streaming, but it also showed that revenue from sales of vinyl records is on track to overtake that of compact discs by the year's end. However, this is only part of the story. These figures do not take into account the sales of many independent record stores. Nor do they include online reselling of used albums on eBay or Discogs Marketplace.
Vinyl just offers the collector and listener more than other music mediums. Truly impactful album cover art defines not only the music, but also the time period. Whether it be The Beatles strolling across Abbey Road, The Clash bassist Paul Simonon smashing his guitar onstage, or Nirvana's swimming baby. These images are a part of our pop culture, part of our shared experience.
Audiophiles praise vinyl for the warmth and sound quality of analog as compared to CD's and other digital formats. I actually enjoy the pops and crackles associated with vinyl and will tolerate the occasional skips. Neil Young was famously quoted, "Steve Jobs was a pioneer of digital music, but when he went home; he listened to vinyl."
Tucked away behind Golden Donuts, on the corner of Lake Otis and Tudor, is Anchorage's only dedicated vinyl record store, Obsession Records. It is owned and operated by Steve and Verna Haynes. They recently celebrated their five-year anniversary on Nov 29th; the day also nationally recognized as Record Store Day.
"It's really been fun watching people connect in this store," Verna tells me. "We have a lot of regulars; some come in every day. We've built this clientele, but we also get a lot of new people. They want to be a part of it; They want to connect."
Verna continues, "People come in and they are picking albums up and are reading them. They ask Steve a lot of questions and some are doing research on different pressings and things like that. We (as humans) like to have something to collect; we like to tease our brain and this gives us that outlet, in a really creative way, because at the end of the day, what you have is music. It's something that resonates with you."
Steve adds, "and it doesn't matter if you're buying classical music or blues; heavy metal or punk. Everybody can come here and talk about pressings; or old versus new; or digital versus analog."
Verna continues, "Parents will come in with their kids and let them pick a few records and then the parent will pick several. Things they may want to expose their child to, like Led Zeppelin or things they have a fondness for."
Steve says, "Vinyl seems to be the format that everyone wants right now. However, Verna replies, "Interestingly, a lot of people are coming in looking for CD's, because nobody is really doing CD's in a big way in this town. What they carry a lot of times, like with Walmart, are 'no explicit lyrics' and if people want that kind of thing they have to go online to get it. We get a lot of people that come in and we are doing special orders for CD's all the time. It's that physical format that people want and I think that is what is evolving. People want to be able to put their hands on things."
"I wish we had more local artists that are putting things on vinyl," Verna says and goes on to tell me that they just can't keep the local band Super Saturated Sugar Strings album in the store. "It was super popular. That one just kept walking out the door."
As mom-and-pop shop owners, Steve and Verna both believe that the more exposure people get about vinyl at the big boxes like Barnes & Noble, Walmart, Best Buy; the better.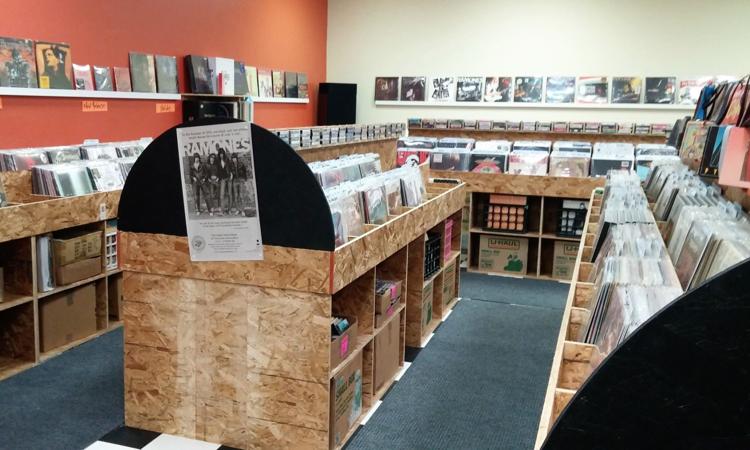 "Sell the heck out of those Crosley's (popular and inexpensive record players) because then people will come in looking for vinyl. They get them to fall in love with vinyl. Then when they are getting ready to upgrade; they come and talk to Steve."
As with most retail sectors, independent music stores and being heavily hit by the ever siphoning of monies out of state through online shopping. You can find any album you want, in most any condition you desire, by browsing Amazon, eBay, or Discogs.
I'm guilty of this.
I built much of my record collection searching for artists and titles that I wanted on eBay, but I recently found myself buying more at Obsession Records, because I just never know what I am going to find there. Not even realizing that it's out there until I tip toe through countless albums until that 'one' catches my eye. I check out the cover art; see what tracks are listed and who is playing and then I do what I can't do online. Pull out the wax and make sure it is in good playable condition. Steve will even give it a spin if I wish.
On this day, as I stop by to interview Steve and Verna, my wife discovered a re-issue of a Sharon Jones & the Dap Kings album, while I take a few minutes to select a couple Blasters albums and even a Gary Sloan cassette tape for a total of $26. Time and money well spent. My only complaint is that Walter, the Obsession Record's adorable little puppy, stayed home that day from work.
I highly suggest that you stop by Obsession Records as you search for the perfect gifts for your loved ones or for yourself this holiday season or any other. They have a lot more to offer than just vinyl records and your money stays within the local community.