Last week it looked as though summer was winding down. While school schedules and the weather might agree with that statement, the live music scene is still heating up. Though it looks like it will still be a long time until we are fully back in the swing of things, here's a bit of what's on tap for this week:
Medium Build feat. Ed Washington & Saint Deon
If you happened to miss Medium Build on the Downtown Partnership-sponsored Virtual Live after Five in early June, you need to keep better tabs on the Northern LIVE Forecast & AK Concerts' calendar. All joking aside, lucky for you this Wednesday August 19th (beginning at 6pm AKT), Medium Build, along with their friends, Ed Washington and Saint Deon, take their talents to another fine local virtual stage, conveniently located exactly where you are. Tickets are just $10, and can be found at mediumbuildmusic.com, along with all the details about the event.
If you are anything like me, these rainy summer days are putting you on a path of introspection and nights wrapped up in blankets with a cup of tea. This show will knock the dust off and get you up and energized, or it will sit beside you and just be present with you. Either way, these three powerhouse artists are sure to give you something to think about and something to vibe with.
Matt Hopper & The Roman Candles
Lucky for you, Medium Build isn't the only show in town that pairs perfectly with a cloudy day. As with so many bands in the local scene, if you haven't gotten out to see Matt Hopper & The Roman Candles, you are missing out on something great. If you are feeling comfortable venturing out of your home-bubble, this week is a great time to see them.
Hopper & The Roman Candles take the outdoor-stage on what's being called the F Street Patio at Williwaw Social (609 F St. Anchorage, AK) at 7pm this coming Saturday, August 22nd.
A bit indie, a bit folk, a bit rock, compared to the likes of Wilco, The Replacements, and Tom Petty, Matt Hopper & The Roman Candles are guaranteed to kindle a spark in you that keeps you going another day.
Masks are required for this event, "unless you are actively eating or drinking in one of (The Williwaw's) outdoor service areas", per the invitation on their Facebook Page. Stay safe. Keep others safe. Wear a mask.
Dennis Quaid (yes, really)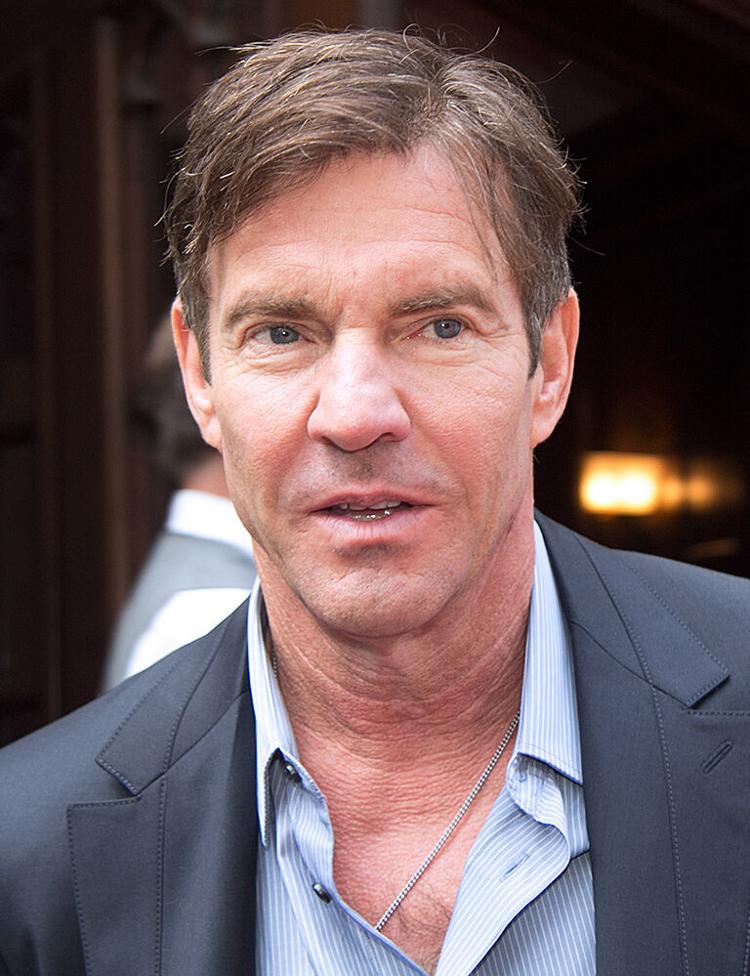 Yep. Fires are raging, New York City has been a hotspot for a global pandemic, sometimes it feels like the world is coming to an end, and Jack Hall isn't trying to save the world - he's coming to Alaska to play a handful of music events. Yes, the Dad from 1998's 'Parent Trap' is playing three nights of shows in Eagle River and Kodiak. Sadly, while his Eagle River show (which will be held at Matanuska Brewing Co.) is already sold out, it bore bringing up nonetheless.
But, if you have friends down in Kodiak for the season, tell them that tickets are still available for Quaid's two-night run at the Kodiak State Fairgrounds, this Friday and Saturday (August 21st and 22nd). Masks and responsible social distance are required at his Eagle River show, and surely will be for his shows in Kodiak as well.
Near the end of a summer that has seen entire weeks without any live music, this week is jam-packed. For those in Anchorage, if you want to get your weekend started a little early, go check out New Jersey performer Karl Merl this Thursday, August 20th at Humpy's (610 W. 6th), beginning at 8pm. If Thursday night doesn't fit your schedule or soul is more your genre, check out local band, Zen Trembles, on Friday night at Humpy's, also beginning at 8pm. According to their website, they have some new music coming this fall so stay tuned at zentrembles.com. As always, please respect social distancing mandates and wear a mask when not actively eating or drinking.
Outside of Anchorage, Nervis Rex will be performing on Saturday evening at 7pm, as part of Matanuska Brewing - Eagle River's Backyard Summer Concert series. The show will be outdoors so add a blanket or some lawn chairs to your "Keys, phone, wallet, mask"-mantra before you leave the house. If you are over in Palmer, feel free to check out local reggae band, The Bush Doctors, or local rock band The Stack, performing at the Palmer Alehouse on the 21st and 22nd respectively, both beginning at 7pm.
As we say each week, stay safe, wear a mask, and do what you can to support the local music scene. For more information about these and other musical goings-on across the state, check out akconcerts.com, and come back next week for another Northern LIVE Forecast.