By John Christensen
Signs of spring are all around us. The ice is melting. Snow showers have turned to rain. The birds have started to sing…. and so have the humans! Okay so a little winter (or Hunker Down order) never stops Alaskan musicians, but regardless…they're back in fuller force! Here's what's going on this week:
Spenard Song Circle w/ Kat Moore, Nicholas Carpenter, and Emma Hill
Local singer-songwriters Kat Moore, Nicholas Carpenter, and Emma Hill are combining their powerhouse forces under the online "roof" of the Virtual Writer's Block to host an online, streamed edition of the Spenard Song Circle. If you have never been to a Spenard Song Circle before, the Facebook Event explains it like this, "This series is meant to showcase songs, stories and themes from the artists inspired in the moment by sharing energy and time with each other and the audience. This means the artist might be inclined to share a very old song they haven't sung in years, or debut a brand new one they haven't shared yet." Whether this is your first Song Circle or your tenth, your first time seeing these musicians or your twentieth, your first-ever show or your hundredth, The Spenard Song Circle offers something unique every time, and is a not-miss event.
The show begins at 6pm AKT on Saturday, April 25th and will be streamed-live on the Writer's Block Bookstore & Cafe Facebook Page. Check out their page beforehand to find the Event page. There is no "door-fee" as there is no door, but donations to the artists (as well as The Writer's Block) are not just possible, they are suggested and in this time of economic uncertainty (especially as many local musicians are struggling with unemployment options), recommended.
Danger Money Drive-In & Livestream Fundraiser for 907 Alehouse
Feel the need to get out of the house? Trying to find a way to support local business? Still want to follow local social-distancing measures? Danger Money and 907 Alehouse have you covered! After the last two weeks of streaming from their home and raising over two-thousand dollars for the employees at The Carousel, members Danger & Diva are bringing the full band to the porch at 907 Alehouse right here in Anchorage for a socially-distanced, drive-in night of music. The show begins at 5pm this Friday, April 24th.
For those wondering, yes social-distancing rules will absolutely be followed. In a press release earlier this week Danger Money has asked all attendees to 1) park at least six feet apart from one another, 2) stay in their cars for the duration of the show, and 3) abstain from alcohol so all can get home from the event safely. Food will still be served by the staff of 907 Alehouse, and all proceeds (and donations! -- which are again not demanded, but are very much recommended) will go entirely to the staff of 907 Alehouse. Donations can be made through a GoFundMe, located on the Danger Money Facebook page.
For those who do not wish to come out, the show will also be live-streamed via the Danger Money Facebook Page, and 907 AleHouse *does* deliver, so you can have the full experience right in the comfort of your own home.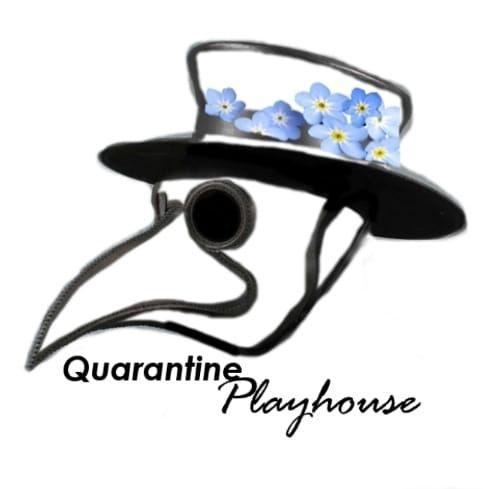 Quarantine Playhouse
You might remember a couple weeks ago when I first mentioned the folks putting together Quarantine Playhouse. They're back again this week. In fact, they're back again EVERY Friday, starting at 7pm AKT (and yes, since I know you're thinking about it right now, that does mean that this week you could watch Danger Money LIVE at 907 Alehouse and still tune in to Quarantine Playhouse afterwards!). If you have yet to catch a Quarantine Playhouse event, you are in for a treat. Local performers from all kinds grace the virtual stage to share their art and their talent with the world. The mood is light and fun, and it is guaranteed to put a smile on your face.
For more information, check out their Facebook Page, Quarantine Playhouse 2020- Alaskan Style.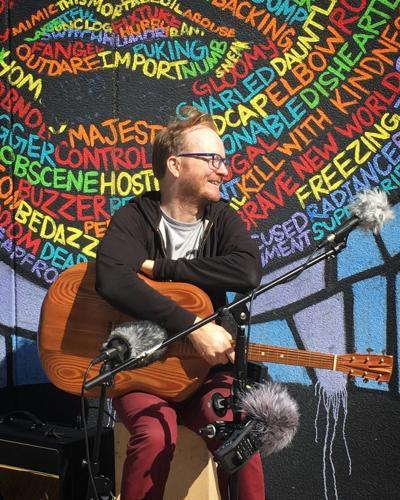 Memoir Writing Workshop at The (Virtual) Writer's Block
Evening events are all well and good, but what if you are looking for something during the day? Say, for instance, at 3pm on a Thursday? This week, the wonderful people from The Writer's Block (now the Virtual Writer's Block), have a great opportunity for you.
Local writer and musician Nick Jaina is hosting a writing workshop. Whether the Great Pause time has you feeling inspired and that writing is coming more easily and pertinently in this time, or you are feeling entirely stuck and uninspired, or even if this time has you picking up a pen for the first time in a long time, you are sure to find something in this for you. The event description puts it this way, "This three-hour workshop will address common writing issues such as letting go of the fear of writing about ourselves, trusting our memories, dealing with sensitive subject matter involving people we love, and gaining momentum with our writing."
The event will run for approximately three hours, focusing on a handful of writing prompts, and costs only $30. To sign up, go to http://nickjaina.com/modes-of-writing.
….and more!
As I have said for many weeks now, this column only hopes to begin to cover all that is going on in the local music scene. Seemingly every night local musicians pick up their instruments, turn on their webcam and stream online, crossing this social distance in an instant. If you are a musician, I hope that you are inspired to do so. If you are a music fan, keep your eyes out. Though many reports come out each week positing when "experts" believe we will all be able to gather together once again in our favorite physical spaces for music, right now let us use these virtual spaces to fill the void. Be safe, love hard, support local art, and as always,stay tuned for the next Northern LIVE Forecast.