By John Christensen
Just as spring bears begin to venture out from their hibernation, and as, little-by-little, Hunker Down orders begin to shift, the music industry is finding more and more new ways to bring music into our lives. One of the first things to shut down — and probably one of the last to open back up — the music scene has pushed to new lengths to bring people together in this time apart.
It could still be a long time until we all meet again in bars, halls, and homes across our great state, but while musicians push to bring their fans a bit of comfort it is our duty as fans to do what we can to support our local music scene through this very hard time. Here's what's going on this week: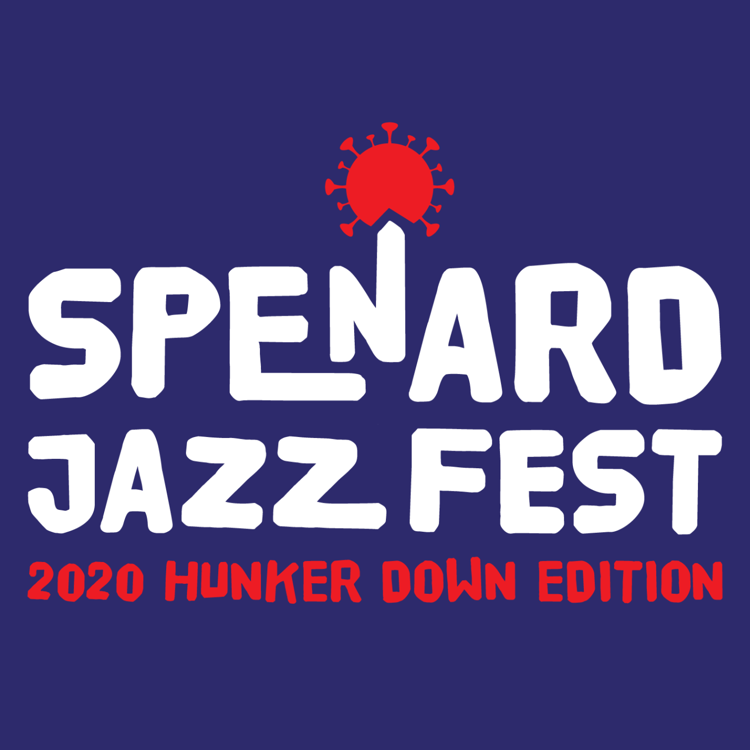 Spenard Jazz Fest begins!
Some could say that in its 13th year, Spenard Jazz Fest was bound to be unlucky this year. But they refuse to believe that. Like AK4AK last month and Alaska's (Keeping the) Folk (at Home) Festival this past weekend, Spenard Jazz Festival now joins the ranks of Alaskan virtual festivals.
Starting this coming Saturday, May 16th, this year's festival spans three weeks. Join SJF as they kick-off the festival Saturday at 7 PM AKT for a Virtual Opening Extravaganza, consisting of discussion about the festival, artist' spotlights, and of course, live music (more information on their website, spenardjazzfest.com). Artists for Week 1 include: Heidi Jo (Live from New Orleans!), Mischa Shimek, Karrie Pavish Anderson, and Stephen (Qacong) Blanchett, and so many more.
Always a part of their mission, the SJF team understands that financially supporting their artists financially is of the utmost importance. SJF kicks off with a FREE weekend, this coming weekend, featuring Witty Youngman, Dale Curtis, and more, but after that individual virtual-festival event tickets will be $10/person. Weekly Access passes will also be available for purchase soon. SJF has also set-up multiple ways to sponsor, support, and donate to the festivals many artists.
For more information & to purchase tickets, go to spenardjazzfest.org & find the festival @spenardjazzfest on Facebook, Instagram & Twitter.
Listen Up Live Concert: Uyarakq, sponsored by the Anchorage Museum
The Anchorage Museum continues with their Listen Up Live virtual series this week, bringing in Finnish DJ & producer Uyarakq. Streaming live from his home in Inari, Finland, Uyarakq's music brings influences hip-hop and rap, as well as his native heritage. It is bound to be a spellbinding experience.
As with all of the Anchorage Museum's Listen Up Live Concert Series, the Museum will go live on their Facebook Page with streaming video, this coming Thursday at 6 PM AKT.
The event is free to attend.
Link to the event: https://www.facebook.com/events/2683487251867324/
And (surely) there's more…!
Just cause it didn't make it into this week's Northern LIVE Forecast, doesn't mean it isn't happening!
For example, the brilliant people over at Quarantine Playhouse are continuing to do their weekly thing on Friday evenings at 7 p.m., bringing all sorts of musicians and other artists together in their virtual space to come and play together. Hard to believe but they are in their eighth week already. They just keep getting better! All of that event streams LIVE on their Facebook Page 'Quarantine Playhouse 2020 — Alaskan Style'.
There is also surely more that I don't even know about. Go out there and find it. Support your local musicians however you can. These are hard and lean times for those who rely so heavily on public spaces for their work. I have said it before, and I will say it again. Many of us aren't going to Starbucks and Kaladi Brothers for our daily commute coffee. Consider putting that saved money toward the livelihood of an artist you love. It is sure to mean more than you know. We are all an integral part of the Alaskan music ecosystem.