A look at acts booked for Salmonfest, Aug. 2-4 in Ninilchik:
Jason Mraz has quietly garnered a massive and diverse fanbase all over the globe. With his positive message, an eclectic mix of soulful, reggae, folk, funk and hip hop sound, vibrant recordings and dynamic live performances, he has earned platinum and multi-platinum certifications in over 20 countries. In addition, he has garnered two Grammys and made music history with his record-breaking single "I'm Yours".
Mraz considers himself first and foremost a global citizen and his impassioned social activism and philanthropic efforts, particularly concerning environmental advocacy, synchronizes perfectly with the foundational mission of Salmonfest.
Ani DiFranco will be the seventh female headliner at Salmonfest. Ani is a widely renowned singer, musician, poet, songwriter, and activist. She has released more than 20 albums, has won a grammy for her album Evolve, and has been nominated several more times. Her music has been classified as folk rock and alternative rock, although it has additional influences from punk, funk, hip hop and jazz.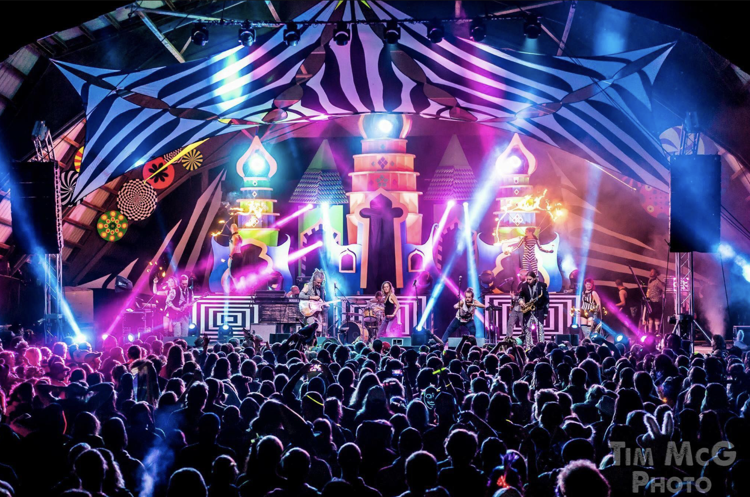 Wookiefoot is a veritable powerhouse, a perennial nationwide festival favorite and, though largely unknown in Alaska, they are sure to be one of those wonderful 'surprises!"
They are a band that is perfectly aligned with the Salmonfest mission and philosophy. They are a non-profit charity organization, a circus, a philosophy, and a community of globe-trekking bliss junkies and believers. Wookiefoot's live sets are an entertaining barrage of sonic and visual stimulation.
The fast-paced circus-like set has been called "Short Attention Span Musical Theater". These live performances are a one of a kind experience that mixes Reggae, World Beat, Hip Hop, Irish, Funk, Folk, Rock & more with a large band featuring everything from a vintage Hammond Organ to Bag Pipes! Combine that with a mind-blowing stage show that may include anything.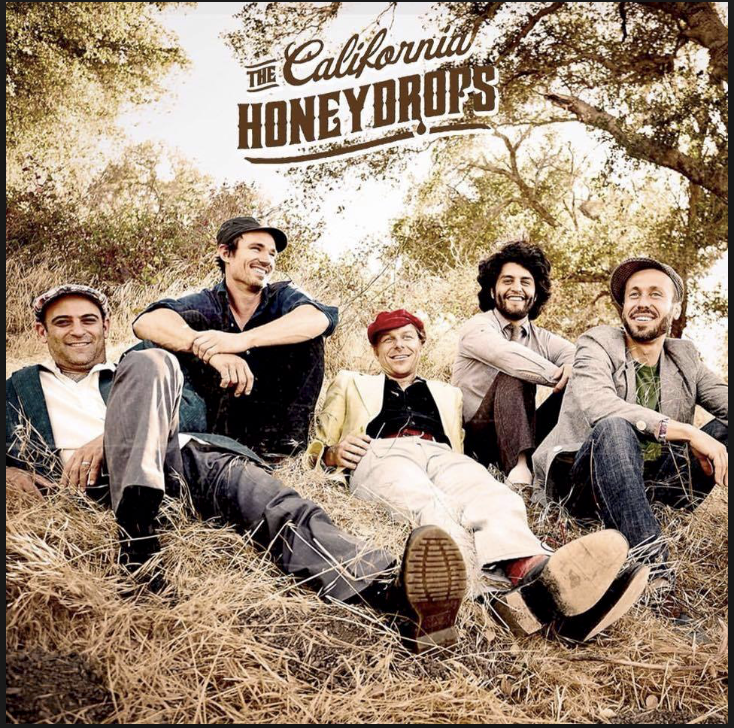 The California Honeydrops are coming back to Salmonfest for the 3rd time, celebrating their 10th year together with the release of their 7th studio album and first ever double album, "Call It Home: Vol. 1 & 2" and continue to tour worldwide. Led by dynamic vocalist and multi-instrumentalist Lech Wierzynski, and drawing on diverse musical influences from Bay Area R&B, funk, Southern soul, Delta blues, and New Orleans second-line, the Honeydrops bring vibrant energy and infectious dance-party vibes to their shows. They've taken the party all over the world, playing festivals of all kinds and touring widely across North America, Europe and Australia. In 2016 & 2017 the Honeydrops were honored to support Bonnie Raitt on her North America release tour—and in the past have been privileged to support the likes of B.B. King, Allen Toussaint, Buddy Guy, and Dr. John. Whether in those high-profile performances or in more intimate venues where the band itself can leave the stage and get down on the dance floor, the California Honeydrops' shared vision and purpose remain: to make the audience dance and sing.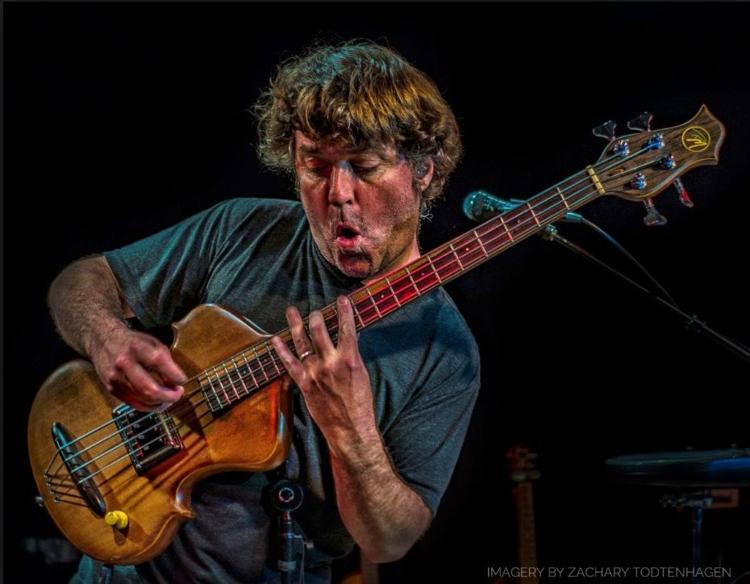 Keller Williams is back at Salmonfest for the first time in five years.
Since he first appeared on the scene in the early '90s, Williams has defined the term independent artist. And his recordings tell only half the story. Keller built his reputation initially on his engaging live performances, no two of which are ever alike.
Williams' solo live shows—and his ability to improvise to his determinedly quirky tunes despite the absence of an actual band—quickly became the stuff of legend, and his audience grew exponentially when word spread about this exciting, unpredictable performer.
Unbeholden to conventionalism, he seamlessly crosses genre boundaries. The end-product is astounding and novel music that encompasses rock, jazz, funk, and bluegrass, and always keeps the audience on their feet.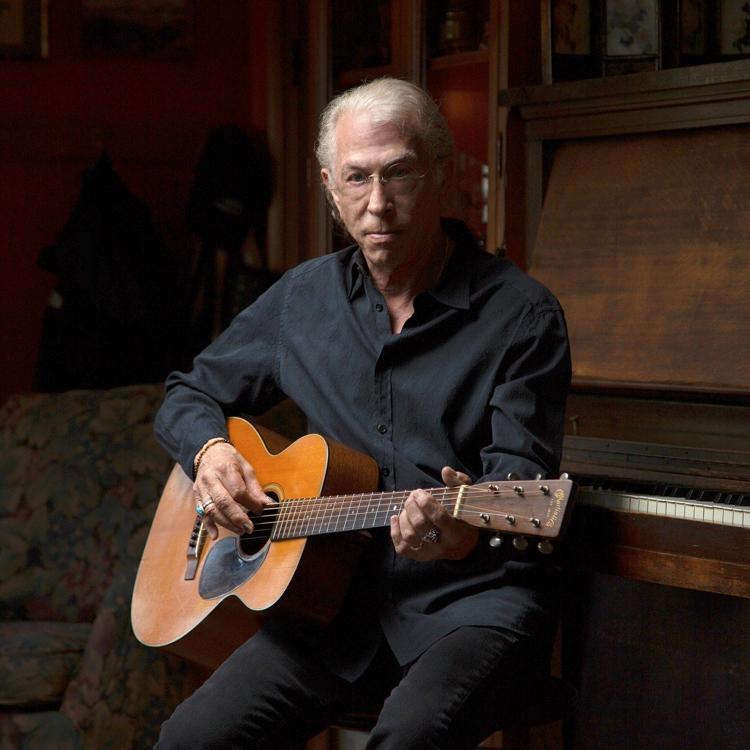 For nearly half a century singer/songwriter, folk musician and activist Joel Rafael has been writing and delivering powerful and meaningful songs to countless causes, venues and festivals. His recent song STRONG, with Jason Mraz collaboration was performed with Jason at Standing Rock and which they will be performing at Salmonfest. Rafael has opened shows and shared stages with artists including Emmylou Harris, Jackson Browne, Joan Baez, John Lee Hooker, Arlo Guthrie, Bonnie Raitt, John Trudell, Laura Nyro, Kris Kristofferson, Dar Williams, Ramblin' Jack Elliot, Odetta, and Taj Mahal.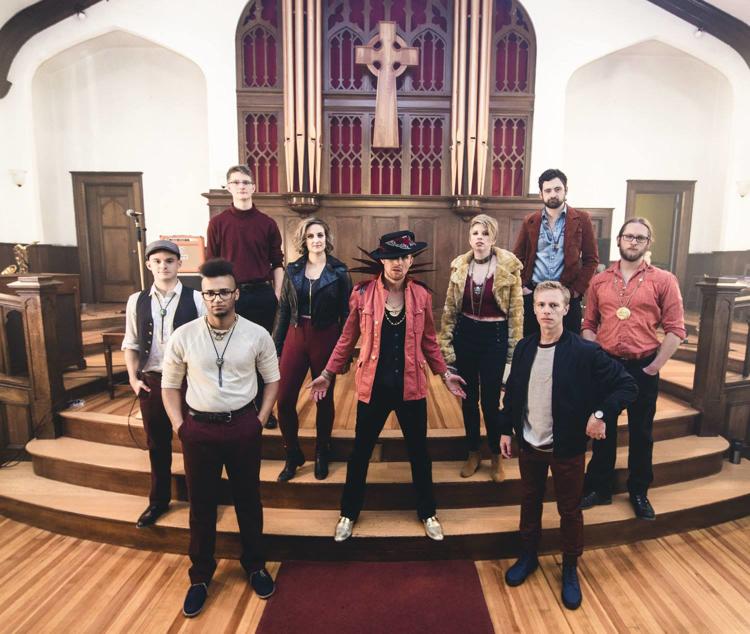 Steeped in classic soul standards and outfitted with modern flair, The Burroughs are a nine-piece band with a powerhouse sound that has been electrifying audiences across Colorado and beyond.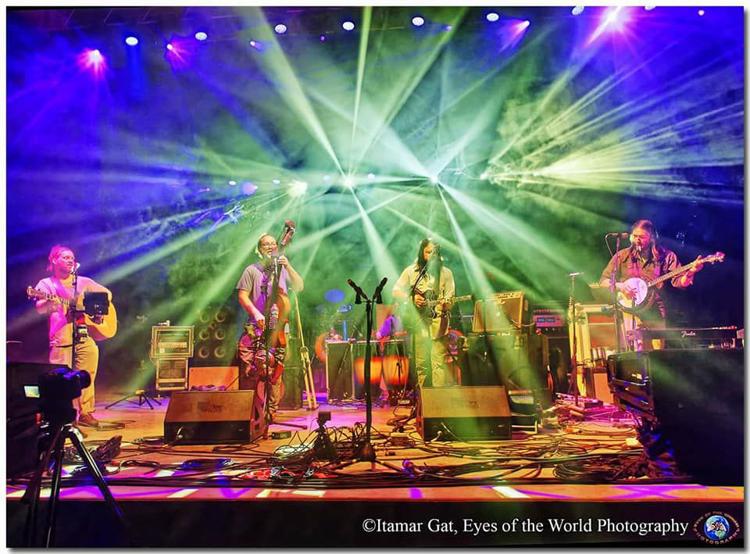 The music of The Rumpke Mountain Boys has been described as Trashgrass; a foot stomping, old timey, whiskey spilling, psychedelic jamgrass! Vince Herman called them "A party waiting to happen."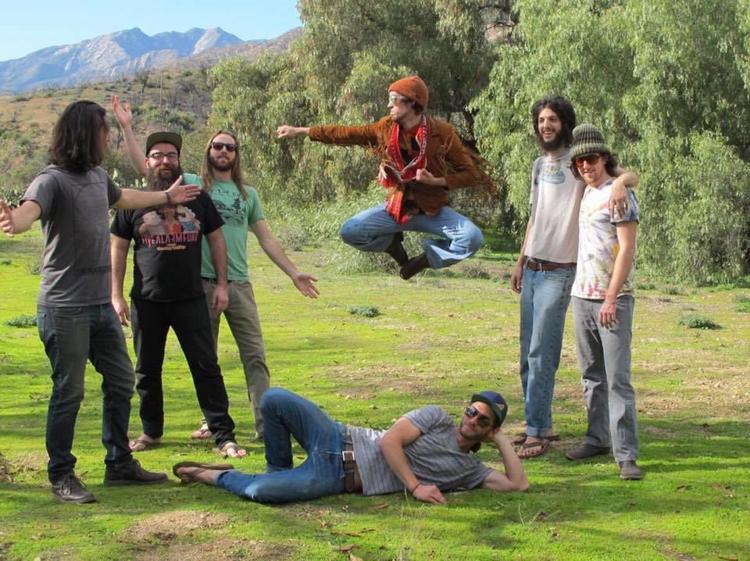 Salmonfest doesn't typically don't bring bands back two years in a row, but sometimes it makes an exception when they make a big splash. So returning from The Emerald Triangle of California, is Diggin Dirt, an 8-piece band with tight horns and an even tighter rhythm section. Funky and Reggae to its core and quickly gaining the reputation as one of the finest live bands on the West Coast because they never fail to keep the dance floor moving all night long.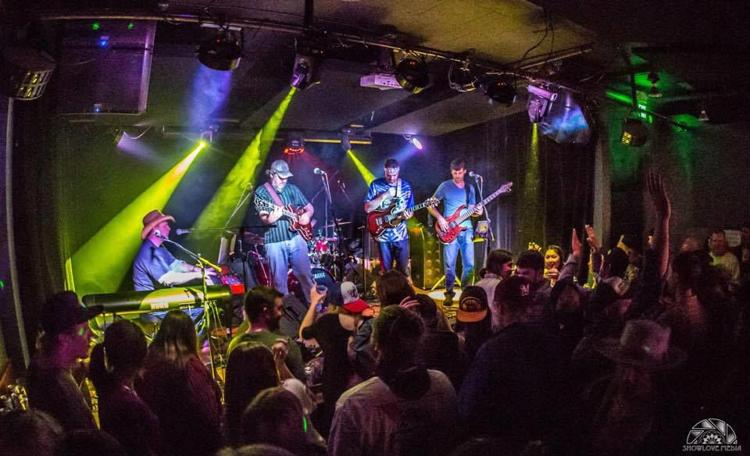 It's been a while since Deadphish Orchestra has graced the stage at Salmonfest but in the meantime, they've continued their rise into national prominence with tours all over the country, including at least a couple to Alaska.They'll be playing the late night stage Saturday night and at least one performance on an outdoor stage.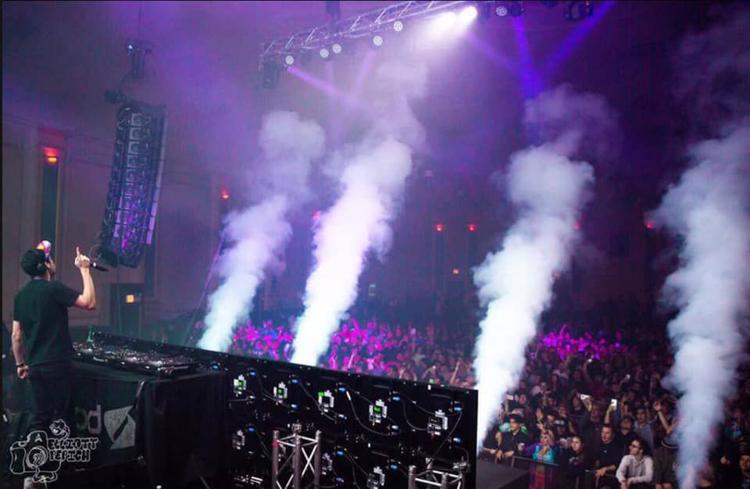 Closing the River Stage Saturday night will be the Dubstep and Glitch-hop sound of the internationally known Dodge & Fuski, returning to Salmonfest after a killer performance two years ago.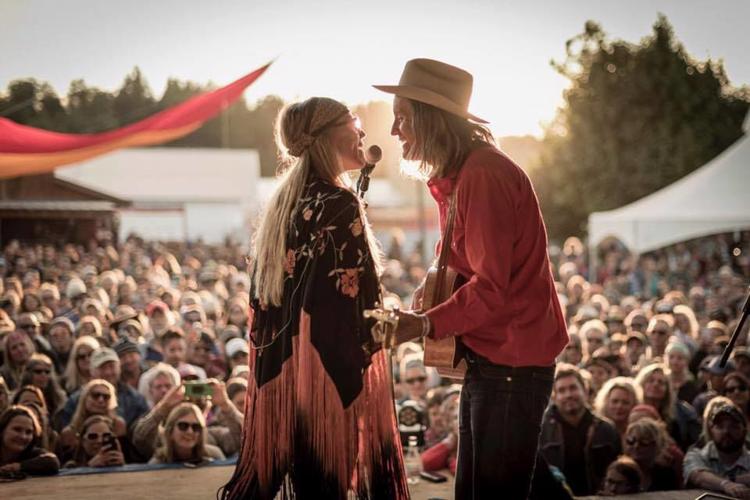 Back by popular demand, Steve Poltz will return for Salmonfest 2019. To suggest that Steve Poltz isn't normal is about as safe a statement as one could make. And if you were at Salmonfest 2017, you might be one of the many who felt Steve 'stole the show' even amidst a whirlwind of incredible performances.!
Lily Fangz is the perfect fit for Salmonfest. She defies genre yet is cutting edge. She's brutally honest, introspective and immensely creative. She's fiercely independent and yet deeply committed to community and humanity.
She has a soulful voice, sometimes jazzy, sometimes raw, always authentic, that suggests something dreamy, surrealist, almost cosmic, in any case ethereal.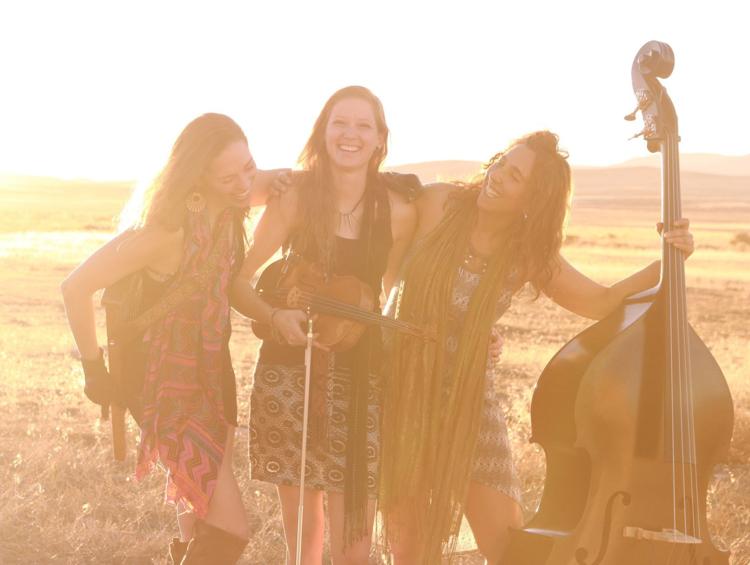 The Sweet Lillies' high-energy, melodic tunes have quickly captured the hearts of fans in Colorado and beyond. They are continually expanding their audience and reach with a contagious love of music and a get-up-and-dance attitude that spreads lots of love and smiles. They'll be performing with special musical guest Michael Kirkpatrick of the Good Time Travelers.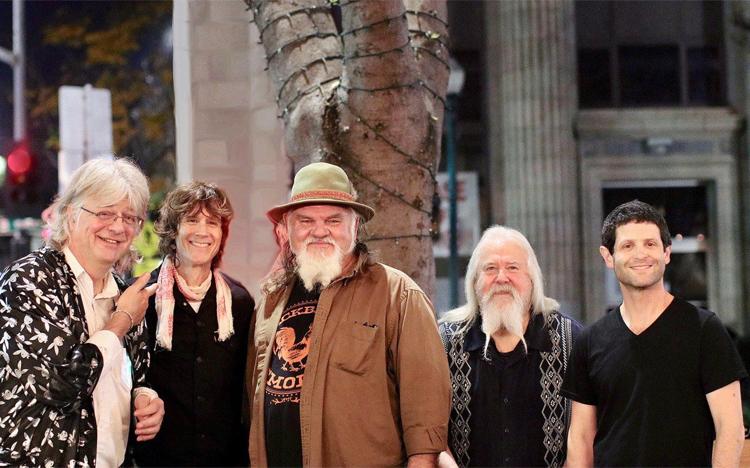 The Jones Gang is an Americana music group delighting audiences in Northern California and at festivals nationwide. Many original tunes, familiar favorites, and some tantalizing musical sidetracks make for an evening of great fun.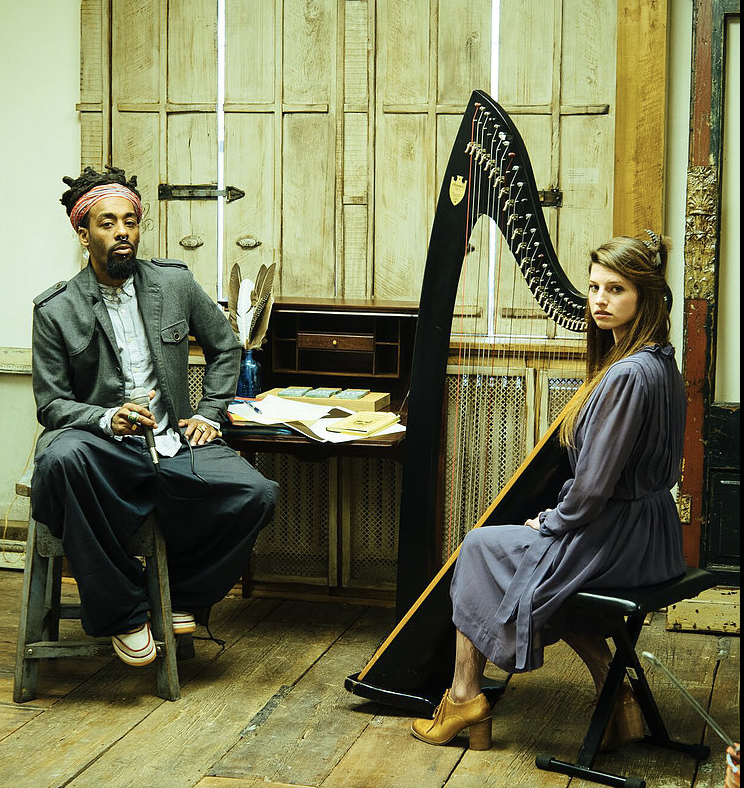 Kuf Knotz & Christine Elise
Blending hip hop with a classically trained harpist, Kuf Knotz & Christine Elise have created a mesmerizing and dynamic show. After playing a show at 49th State Brewing Co. back in the winter, the duo are back and this time they're bringing their entire band.
Mario Carboni and Norm Hamlett
Mario Carboni, The Honky Tonk Rebel, returns to Alaska bringing the legendary Norm Hamlet along for the tour. Norm was Merle Haggard's bandmate for decades and played pedal steel on almost all of Haggard's hits.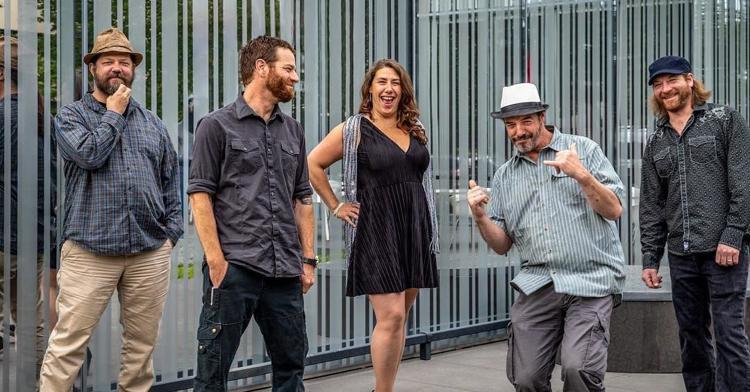 Hope Social Club, with Melissa Mitchell returning from Hawaii for the festival, will be performing once again and carrying the mantle of the local house Salmonfest band once again. Whether on stage or in one of their legendary campfire jams, HSC are festival icons.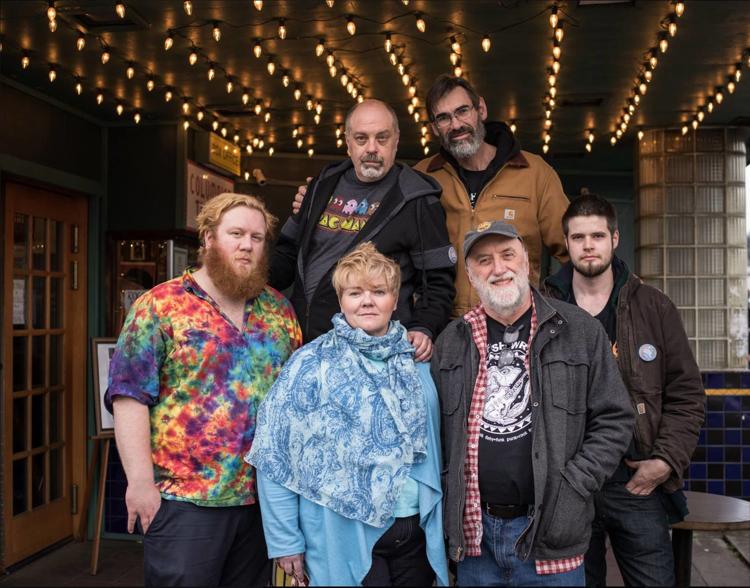 Once again legendary artist, merry prankster and festival 'codfather' Ray Troll will be leading his wild band of artists/musicians, aka the Ratfish Wranglers, and for the first time with their sensational lead singer Shauna Lee, to Salmonfest. Hailing from the town of Ketchikan this group always mesmerizes, while playing their unique music, referred to as sub-aquatic neo-folk n' fish punk rock.

The Montana-based Kitchen Dwellers have burst on to the festival circuit with their high energy bluegrass style. Their dynamic performances, often described as Galaxy Grass, have graced the stages of such notable festivals as Telluride, Delfest, Northwest String Summit and many more. They'll be making their first appearance in Alaska.
Blackwater Railroad Company
Blackwater Railroad Company, the creative, dynamic musical force from Seward returns to Salmonfest this year. Whether you see them in a village, on a mountain, on a boat, an island or the traditional venue, this band always delivers a show that brings out the dancers and the smiles.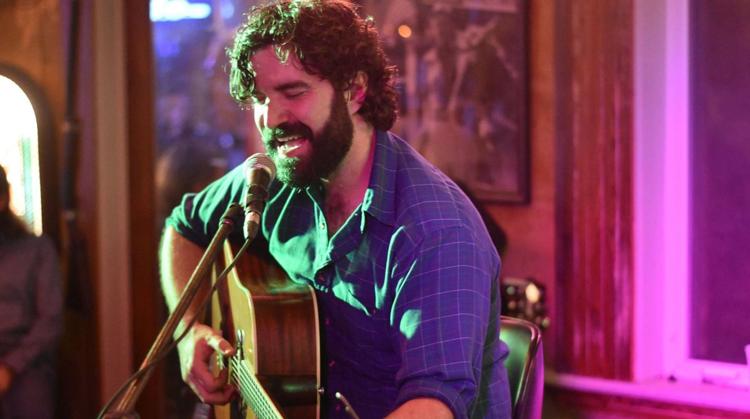 Andrew Duhon is a songwriter from New Orleans, a teller of stories with an undeniable voice, weighted and soulful. Duhon has released 3 recordings, the latest of which, 'The Moorings', was nominated for a Grammy in 2014 for 'Best Engineered Album'. His song, "Comin' Around" was named in Rolling Stone's 10 Best Country & Americana Songs of the Week. He has toured solo for much of his career, and that troubadour element is certainly present, an usher of modern day folklore.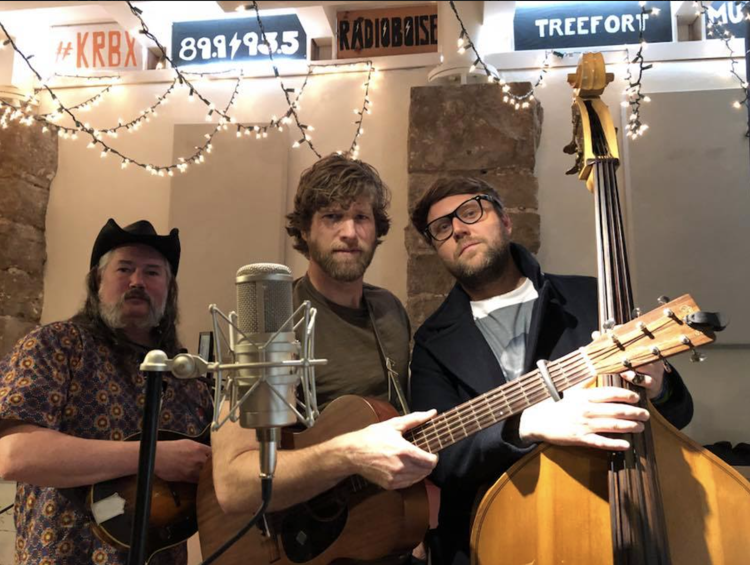 Alec Lytle and Them Rounders
Hailing from the coastal mountains of California,Alec Lytle and Them Rounders are excited to bring back their original, Americana-influenced acoustic music with songs that are rich in creative storytelling.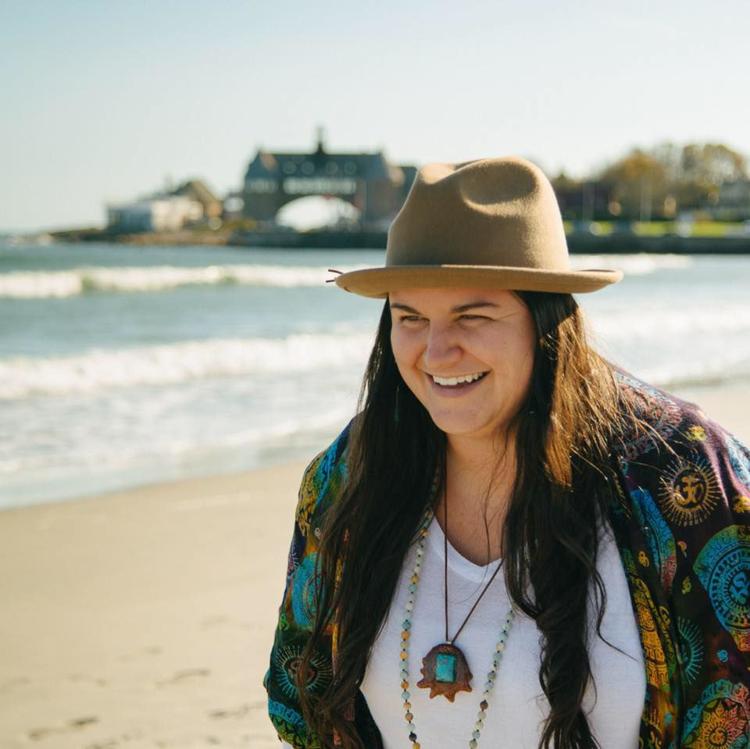 When Christina Holmes sings, walls, barriers, and boundaries disappear. Finding a sweet spot in the middle of acoustic, folk, reggae, rock, and pop music, she represents the same values and vision on stage and off. Simply put, what you see is what you get.
"I'm always just very honest and real," she exclaims. "We're all human. I allow listeners into my life by going deeper. I'm not afraid to show my vulnerable side. I have a message. I've gained so much confidence through music, and I hope I can inspire others to chase their dreams too."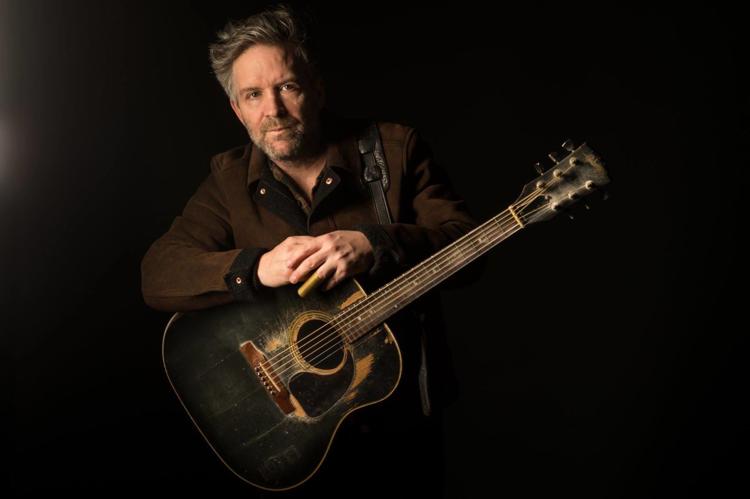 Tim Easton is one of only 3 or 4 musicians who have participated each year of Salmonfest. This talented traveling troubadour and wandering minstrel has been all over the world playing small and large stages everywhere. The designated Salmonfest ambassador, he will again return soon to Alaska for a spring tour capped off with multiple performances at Salmonfest 2019.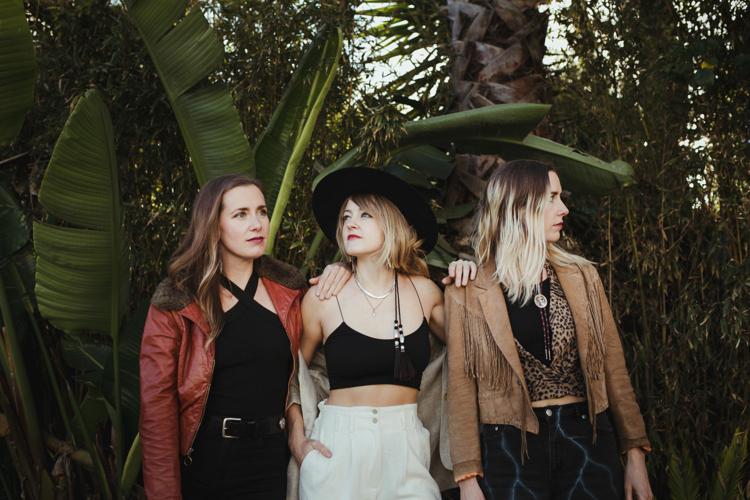 Distinguished by close harmonies, catchy melodies and potent lyricism, the T Sisters have created a refreshing brew of indie-folk/Americana music. The Sisters have been chosen for American Musicians Abroad, a selective State Department-sponsored program fostering diplomacy through music. The sisters will perform and conduct workshops in the Middle East and North Africa emphasizing girls empowerment and the power of music to create social awareness and change.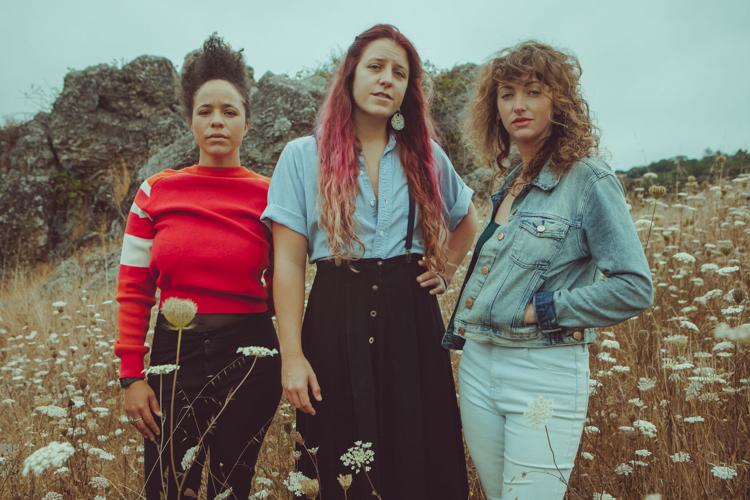 The Rainbow Girls seamlessly combine soul-touching harmonies and poignant lyrical content into an unusually beautiful sonic tapestry. Pairing their voices with an ever-changing amalgamation of instrumentation, they create engaging and emotionally moving live performances.seamlessly combining soul-touching harmonies, varitextured instrumentals, and poignant lyrical content into an unusually beautiful sonic tapestry.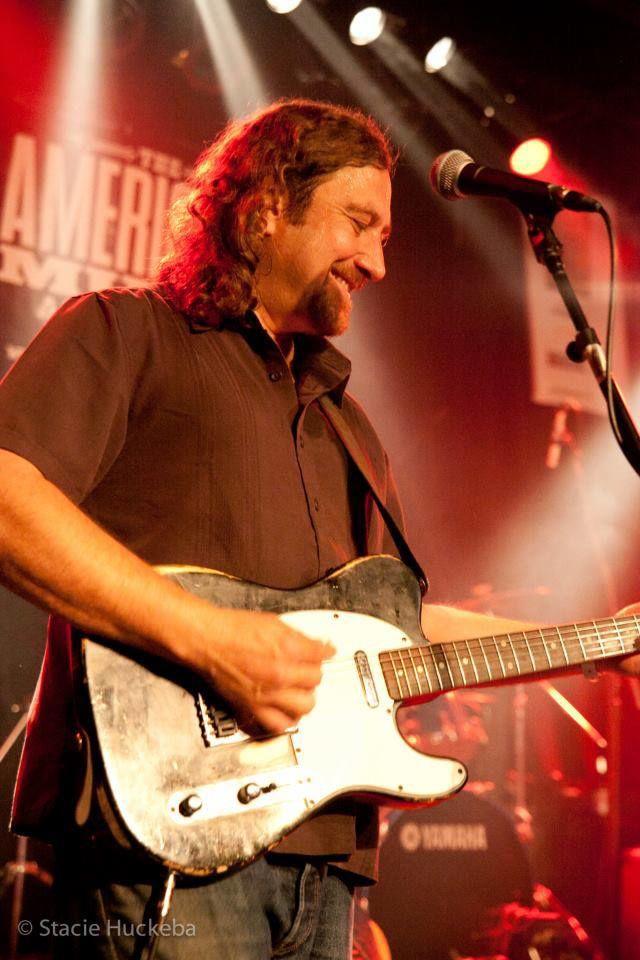 Jim Lewin is the proverbial guitar slinger and songwriter. He has played at every festival playing with Great American Taxi, Edge of The West, Todd Snider, Peter Rowan and The Ratfish Wranglers to name a few.
He is returning this year-9th in a row (Tim Easton, Knute Tonga and Aaron Benolkin also share that honor) as a musician at large.