Probably the most annoying thing about having an identical twin is being asked constantly, 'do you guys have ESP?'
Chicago-based, Anchorage-raised sisters Maris and Bryce O'Tierney, known musically by their middle names of Maeve & Quinn, respectively, are of that opinion, generally, and yet at the same time, credit their rising success in the Windy City scene to aspects of the phenomenon.
"It's not ESP, but we do speak to each other's purpose," said Maris, the younger by 20 minutes and more business-minded of the pair, before Bryce joined in to finish the sentence in unison — "it's uncanny."
Bryce specializes on the violin and Maris the guitar, piano and often lead vocals, forming an indie-folk-pop sound with a distinctive aroma of Irish yearning as heard on their debut 2018 album 'Something Overheard, Something Overhead' and in 'Green Was the Color', the first single from their soon-to-hit, as yet unnamed second LP.
The South High grads came home to Anchorage last summer to record the single on just one take, they said, at Surreal Studios, run by a longtime friend and mentor Kurt Riemann. Click here to listen: https://smarturl.it/maeveandquinn-green
"We performed the lead track so much live its meaning continued to deepen for us and I think a lot of listeners enjoyed that, too," Bryce said. "That energy comes back to you, in a way… For us, it just felt like a bolder statement of our sound — a little more direct."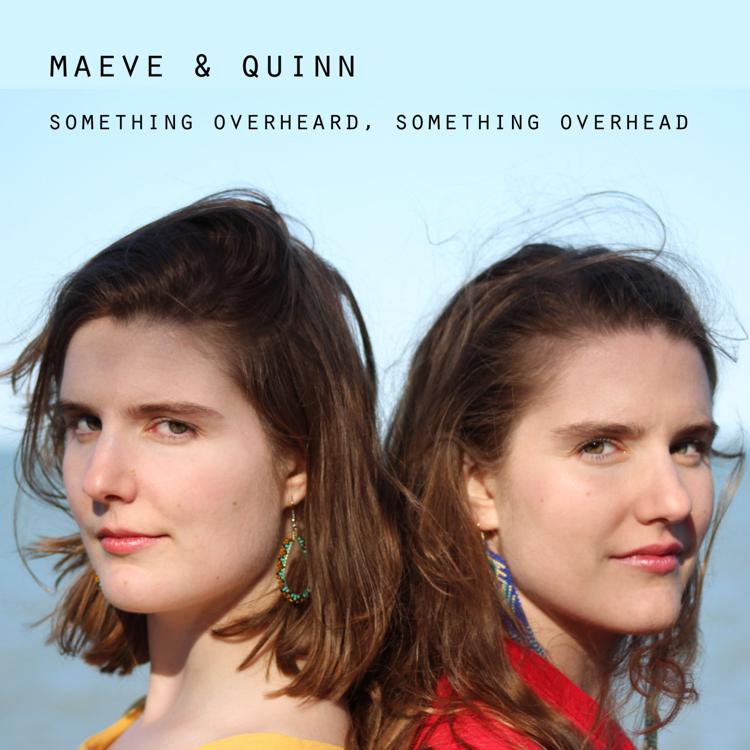 'Green Was the Color' starts like a fairy tale of a protagonist in love with three brothers with differing characteristics, eliciting different responses from the lass, who asks of the least emotionally available of the three: 'tell me, why you won't dance/why you won't take a chance on me, baby?' and later in the chorus: 'I still love him/but I want you.'
Beneath the story's surface, the song is a self-portrait of the sisters, Maris said.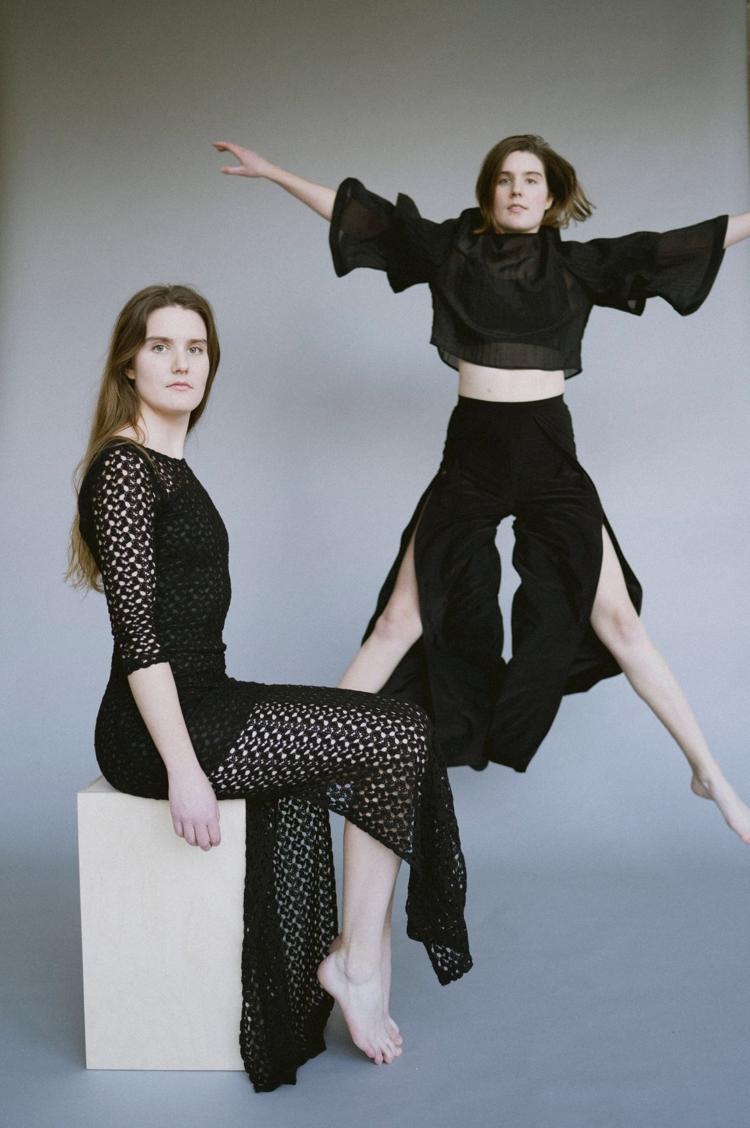 "We've used the word 'surreal' but it came out of some dreams I had that felt like a statement of how our relationship has evolved," she said. "It's about communication or the breakdown thereof. It's about desire, maybe wanting something you can't have and having to reconcile that right in front of you."
Bryce said the new album has challenged the sisters to tell stories more in the third-person.
"The next record is populated by other characters; it's not just us," she said. "It's been interesting seeing what Maris understands from what I write and we sort of bring things up."
"Some of the songs come from a poem Bryce wrote on a page, and maybe I'll be working on lyrics and pull a line from that poem," Maris added. "So it's really a blending of storylines and it can become unclear who's the protagonist — who's talking to whom — and we really dig that."
The new album is also a departure for the sisters in that it adds electric guitar and drums, something somewhat new for the sisters, whose sound lands somewhere near the intersection of Tori Amos and Joni Mitchell, at times rising to a crescendo almost indistinguishable from Regina Spektor when Maris' voice meets Bryce's strings at the apex.
"What's exciting for us as a duo is we're adding a rhythm section… In Chicago we don't perform regularly with a rhythm section," Bryce said. "We're shifting our sound a little more to rock, too."
The single's title refers to another mental phenomenon to which the twins lay claim.
"We're a little synesthetic, which is where you see colors in music, and we definitely felt green was the color of that song," Maris said.
The O'Tierney's, raised in South Anchorage by musical parents — a lawyer father and urban planner for a mother — began playing music together and separately early on and with a focus on classical music.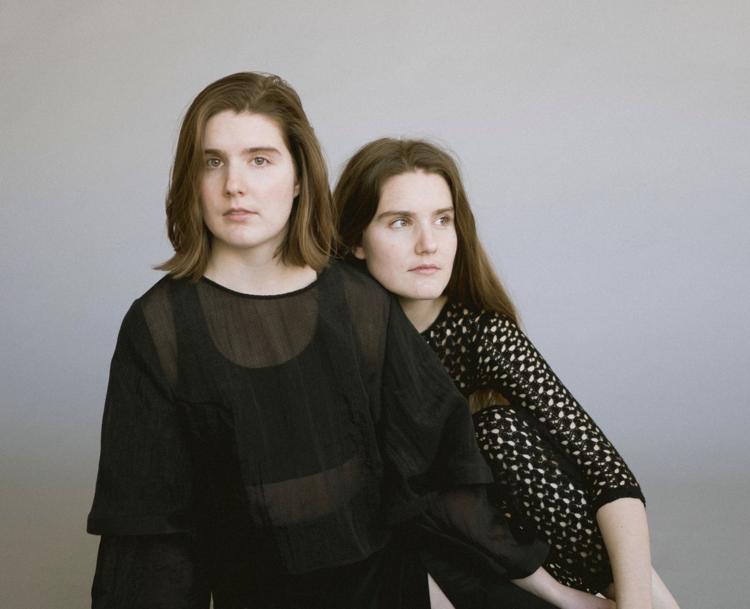 "When we were as young as 8 we were writing pop songs, so that was there, but there is that element in a classical music upbringing where you're in isolation, solitude for hours on your own," Bryce said.
Maris said their musical bond is so undeniable that even if they weren't bound by blood they would have found each other.
"I think the evolution of our duo was always being around each other and being honestly admiring of each other," Maris said. "If Bryce wasn't my sister — whether I was in Anchorage or Chicago and I say her on the scene, I would want to play with her… especially with her violin, I would totally want to collaborate. That's what's captured on this next record; once we started singing more and more, I honestly became convinced of this huge world we could create."
As seniors at South High, both sisters were accepted into the music department at Northwestern University in Evanston, Illinois, and though they pursued different paths at school, it was inevitable in hindsight that they would join forces.
"For me, it's never really been an option to not express myself with an instrument," Bryce said. "So it is a privilege to have that platform."
"I'm lucky to have been so supported," Maris added. "Music is totally what makes me tick and I'm glad I won't spend my whole life looking for that."
In 2016, the sisters got back to their classical roots and composed a piece performed by the Anchorage Symphony Orchestra that the following year was also performed by the Chicago Composers Orchestra.
Once the album is completed, Maeve & Quinn plan to get on tour next summer, which is something increasingly difficult for contemporary artists who make little very little money on streaming services and have to hold down day jobs.
The duo performed tracks from their new album at a show in New York on their shared birthday of Dec. 8. When back home in Anchorage, they'll perform, but this trip up to visit friends and family for the holidays has been unusually performance-free. They expect that not to be the case when they return over the summer. At some point the sisters would like to tour Ireland, where their father traces his heritage and from whence their most obvious musical influence comes. They're also interested in writing scores and songs for movies and TV.
"We've just talked more and more about what you can — not control — but put your effort into," Maris said. "You've got to make music you keep believing in."
Bryce added, "You've got to lean in to what's authentic about what you do."
As for the message of Maeve & Quinn's music, the sisters have somewhat differing takes, apropos of their creative process.
"I think it's very much about being unafraid to express all the angles of yourself and how that can change or evolve over time," Maris said. "I think our sound is kind of that way — unafraid of the perspectives you can have."
Bryce found the meaning more in the lyrics.
"Don't settle in life; don't settle in love — that's what our songs are navigating," she said.