Last month, Kurtis Frair, better known in the local hip hop scene as Heat, won a hard-fought battle to open for national touring rapper Futuristic at Koot's.
Fresh off that triumph, Heat was back at the Ice Bar at Koot's last weekend for the release of his album 'Another Level', his third solo effort and the one he's most proud of.
I caught up with him there for a quick Q&A.
How is this album different than your past projects?
This one, man I took my time. The other two were like, 'hey, I'm working,' but this one is really about what I wanted to put together from start to finish. With this one, you get a lot of insight into who I am as a person. To me, this is my first (album), the first one I actually thought about. I picked the beats, picked the songs.
How did you do the production on this album?
DJ Allegiance, with Gorilla in the Trunk Productions, he did some, but actually he only produced one track on this album. Being from Florida, I know Slowpoke and Wolfgang Flowzart — two guys I've dealth with for years now, and Woody Woodside, from North Philly. He's in the military — an E8 in the Army… He made about 80 percent of the beats and did 90 percent of the production. Since I linked up with him, we've been tied at the hip.
How did you wind up in Alaska?
I came from Florida to here about 7 or 8 years ago, though I'm from New York originally. Long story short, I was in the military and came up with my ex-wife who is still in the military.
My neighbor in Florida, he was actually in Alaska before he came to Florida. He knew I do music and once he found out I was coming up here he said, 'hey, they've got a decent music scene.' So I called up a couple of friends, heard about Muldoon Manny, Joker the Bailbondsman and reached out to those people.
Is the Alaska hip hop scene developing a sound of its own?
There is a sound, I think. It kind of sounds to me like Northern California-ish. To the nakes ear, it probably sounds the same, but I've been here so long and was already familiar with the Bay Area music that there is a distinct difference I can here. I like where the scene is going, especially from where it was when I first came up here. There's a lot of hidden gems. Any day now Alaska is going to be a household name in hip-hop.
Hip-hop is a lot about locality and neighborhood and the pride that goes with that. Are you an Alaskan rapper in that way?
When it comes down to it, yes. At this point, I've been here so long, and you saturate yourself so much in the local scene that you kind of pick up on the customs. So in my music now, there's references, but not an Anchorage shout out, per se just yet. Everywhere I go I'm from New York, but I'm from the music scene in Anchorage and this is what's going on.
Have you performed in the Lower 48?
Florida, Alabama, Georgia and in Utah, in terms of rap are the places I've performed… It's not that much different, really. Everyplace I've gone I have stood out and because of that I like to think I'm different from everybody wherever I go. I'm from New York, so New York is where I'm from everywhere I go until I get to New York.
How did you get your start in rap and how did you develop your sound?
I was 24 when I started and I'm 35 now.
I've always been in music one way or another. By my trade, I tell people I'm a band geek because I play three instruments — the baritone horn, the trumpet and the tuba. One day I was just really upset at where hip hop was going and said to myself, 'stop complaining and write.' I started writing and a couple people said, 'hey, you can write, why not rap?'
I had to work on my craft a bit — I had a natural flow, of course, but I worked and worked at it.
I started performing in England, in the military, but then it was just more or less freestyling in front oa group of people, the first time exposing myself in front of a group, but mainly I got my start in Florida.
Ever think of incorporating those brass instruments into one of your live hip hop shows?
Not yet, but the day I do that I want to be the one to play it. It would be a lot of lungs; I'd probably have to do something with the tuba then record over it. I'll go that route, eventually and try to get estabished as, hey, I'm a lyricist, but this is also what I do.
Nobody would see that coming; it would be pretty sick.
How did you establish your style?
Growing up, my father listened to Boogie Down Productions and Big Daddy Kane and G-rap. Somewhere along there I picked up the inspiration of it; it probably came from that. I listened to a lot of different artists and I realized different and distinct wordplay is a way to make yourself known. I'm known as a lyricist and I pride myself on that.
At first it was rough because I'm different from everybody else, but it's like I was trying to conform to everything else. After a while I did two projects and was not satisfied... So I went into a cave for a little while, had writer's block for a little bit, but just went in and started writing more and rapping more, working my craft. That's how I developed my craft, as a whole.
You won a three-way, three-week battle of rappers (Stevie the Blessed and Kevin the Brain). Were you surprised there weren't more competitors and what was it like to open for Futuristic?
First off, shout out to Futuristic. It was great. There were a lot of people in here; a lot of energy, a whole lot of fun. That was the first time I'd opened for someone in a long time.
I was surprised only three turned out for it. If I'm being honest, at first I was like, 'I don't want to do that,' but just as quick I thought, 'just humble yourself and do it.'
If I'm being all the way honest, I had no thought in my head that I wasn't going to win. I was telling people a week before, 'hey, I'm going to open for Futuristic.' I just felt that confident; that's not any shade toward the other artists that were involved. It was a really tough lineup and I knew that going in.
There's a lot of talent out here that just doesn't come out sometimes; I don't know why.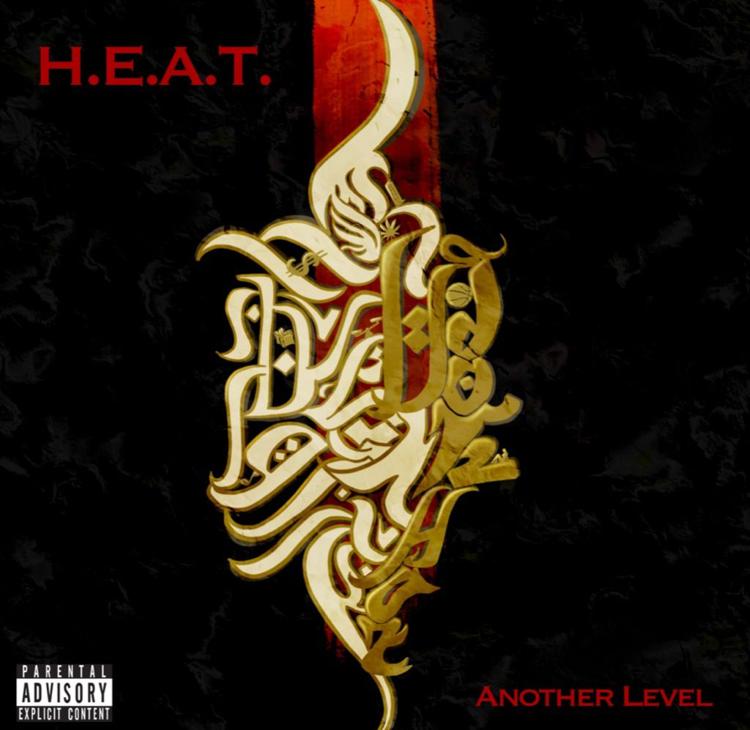 Is there a message or theme to the songs on this album?
There's a couple of messages, really. It's coming from a street perspective, so there's some street messages, and some life messages. All in all though, it's about growth and progression — that's what it's all about.
What's the best venue in town for hip-hop?
So far, it has to be Koot's, for me. Everything is right about it — the intimacy, the sound. Outside of that, I can't really think of any others. Williwaw was OK, Van's Dive Bar was hip-hop-ish as well, but I think Koot's has the best vibe so far.
Where can fans find your album?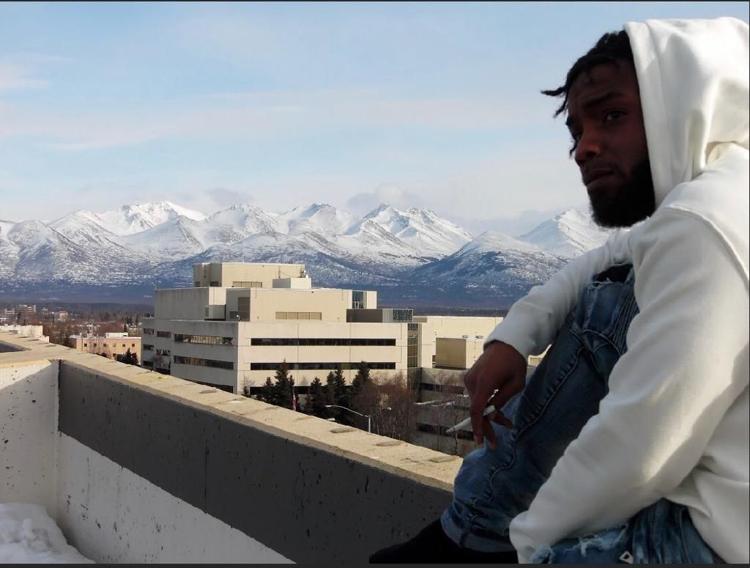 You can find it on all major streaming sites — Spotify, iTunes, CD Baby, Pandora — it's all over the place. The name of the project is 'Another Level' and it's got some dope features with Dawn McClain, Grif McFly, Don Pelley, DJ Allegiance. Me, personally, I think it's worth the wait. It's been a little while since I've done a project, and on top of that, I've got another album, another project that comes out this month.