AK Rhymefest made its official debut to the Alaska State Fair during the last weekend of the season.
Homegrown hip-hop artists from across the state gathered at the Events Tent off the Yellow Trail to show off their emcee skills in front of a cheering crowd.
AK Rhymefest founder and Valley hip-hop artist Devon Shaw said it was a successful first year at the Fair.
"It's definitely highling that hip-hop culture is here and it's been thriving and it deserve to be at the Fair. It's that time now," Shaw said.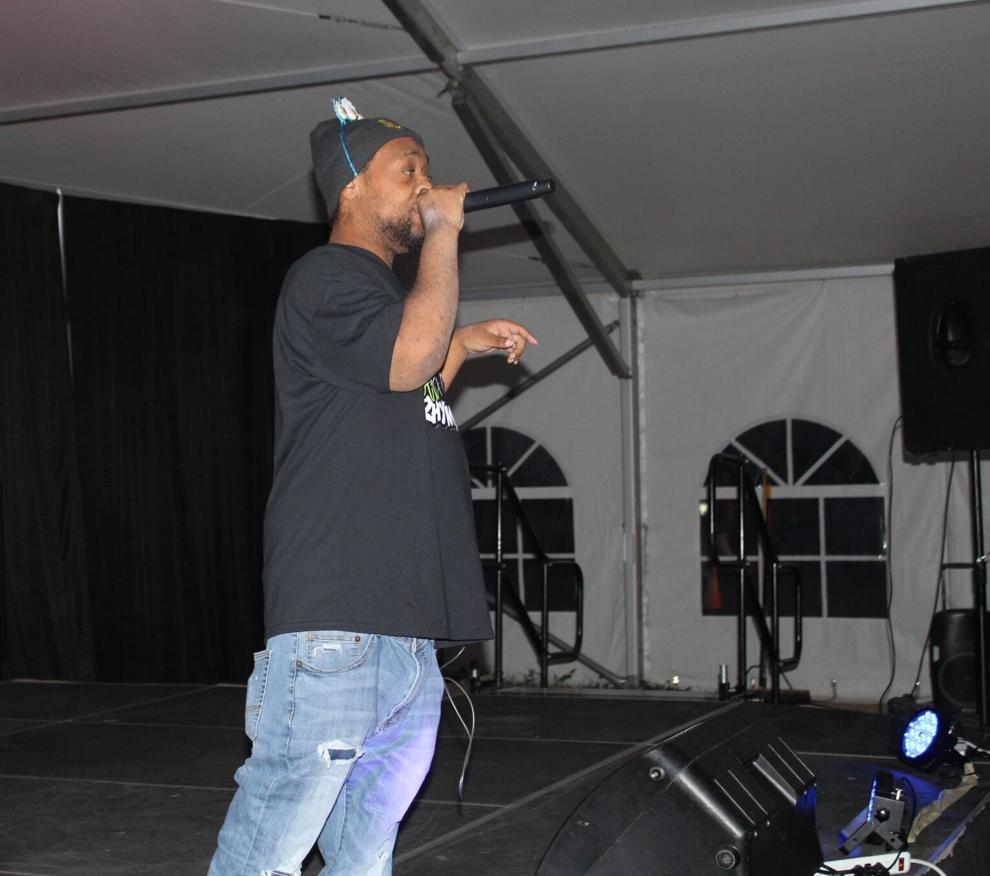 Shaw noted that the overall turnout was lower than they hoped for but they still managed to round up a supportive and lively audience, making a good impression especially considering it's their first event on the grounds, and he's eager to come back with a bigger and more heavily promoted show.
"We got a good crowd. The people who did show up def showed mad love. The Fair, they were impressed by it. They said that we would be doing it again next year… I'm very thankful for the opportunity."
AK Rhymefest started out as summer festival and eventually grew to a multimedia entetianment platform with several events throughout the year and a weekly podcast that highlights local talent across the state. Shaw said that integrating with the Fair seemed like the most obvious next step to pushing the Alaska's hip-hop scene forward.
"To end at the Alaska State Fair after this summer was just the height of everything else," Shaw said. "We got it done. I'm ecstatic… I'm looking forward to next year."
The Rhymefest Fair concert featured numerous seasoned and up and coming Alaskan artists such as Karisma, Alaska Redd.
Shaw said one of their main goals for Rhymefest is to promote Alaskan artists and to provide oppoetnites such as the Fair show and other venues to get their name out there, especially the young and aspiring artists.
"We do this because we love it… As a member of the hip-hop community out here, I know how difficult it is to get venues and how diff it is to get exposure. So, opening up as many of those avenues for young artists is part of why we created AK Rhymefest. That's the main thing about our platform, is to help drive these young artists."