We all remember the summer of silence when live music was restricted to a decibel just above the gentle hum of a whispering wind. Yet, while Anchorage battled for a sense of normalcy within a world that was anything but normal, a group of four musicians defied the silence and continued to rock—in their parent's basement, that is.
"I've had a bunch of my own songs sitting around, but it wasn't until recently that I started thinking about doing something with them. Honestly, I just wanted to play guitar in a band, so that's where Lilac started," says the band's co-frontman Thomas Moore.
A trained drummer, Moore dabbled in creating his own music and quietly posting it on SoundCloud, but when COVID hit, he suddenly found he had a lot more time to invest in his original music. So to round out his sound, Moore recruited guitarist Daniel Capote Ley and bassist Disney Ramos. But before long, Ramos and Ley decided to flip the script and switch instruments. 
Usually a lead guitarist for Anchorage rock band Photonak, Ley is known for throwing down huge melodic riffs. Although Ley opted to trade in his guitar for a bass, he hasn't lost his flair for creating unique melodies.
"For Lilac, I am approaching bass with a guitarist's mentality of doing melodic stuff. So, our basslines have a lot of extended chords that give the music a different kind of sound. The band is giving me a really cool opportunity to be creative and to get out some of that pent-up energy I've been feeling," explains Ley.  
Conversely, Ramos says that when creating new guitar parts, he has a keen eye for the opportunities to insert highly rhythmic triad sections within their songs.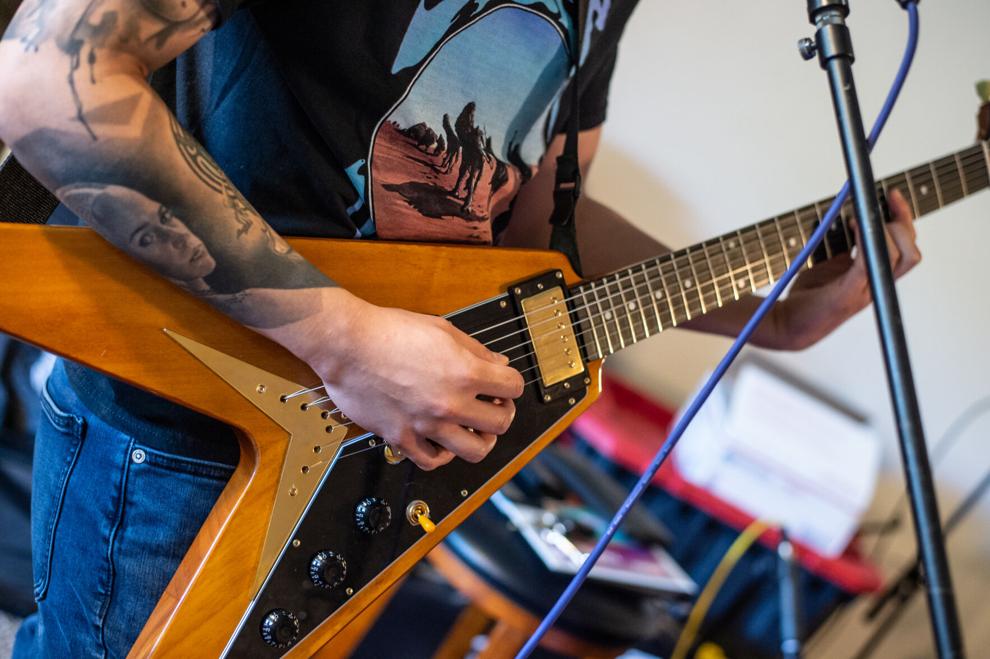 "I feel like we all complement each other really well. Disney [Ramos] comes up with crazy melodies that are super catchy, and Daniel [Ley] brings interesting rhythms to our baselines. Because I'm usually a drummer, I add another layer of rhythm that brings it all together," says Moore.  
However, Lilac isn't just crafting new melodic music. They are also infusing it with two distinctive lyrical styles.
"I like to write in a way that is sort of abstract. Like, it makes sense to me, but maybe it will mean something completely different to someone else," says Moore.
True to his intentions, Moore's vocalizations blend seamlessly into his emo-leaning sensibilities. On the other hand, Ramos opts to bend lyrics to fit what he wants to do musically.
"For me, I care about melody a lot. So, every song I write basically starts with a melody before I even start thinking about lyrics. To be honest, I don't really care about lyrics all that much because It's all about the music for me. That gives me a lot of freedom lyrically because I'm not trying to achieve a specific goal," says Ramos.
Combined, Ramos and Moore's differing philosophies place the band somewhere on the musical spectrum between Explosions in the Sky and Better Than Ezra.
"It's kind of cool because we all have different tastes in music, but there's also an overlap that guides our overall sound," says the band's newest member, drummer David Devlin.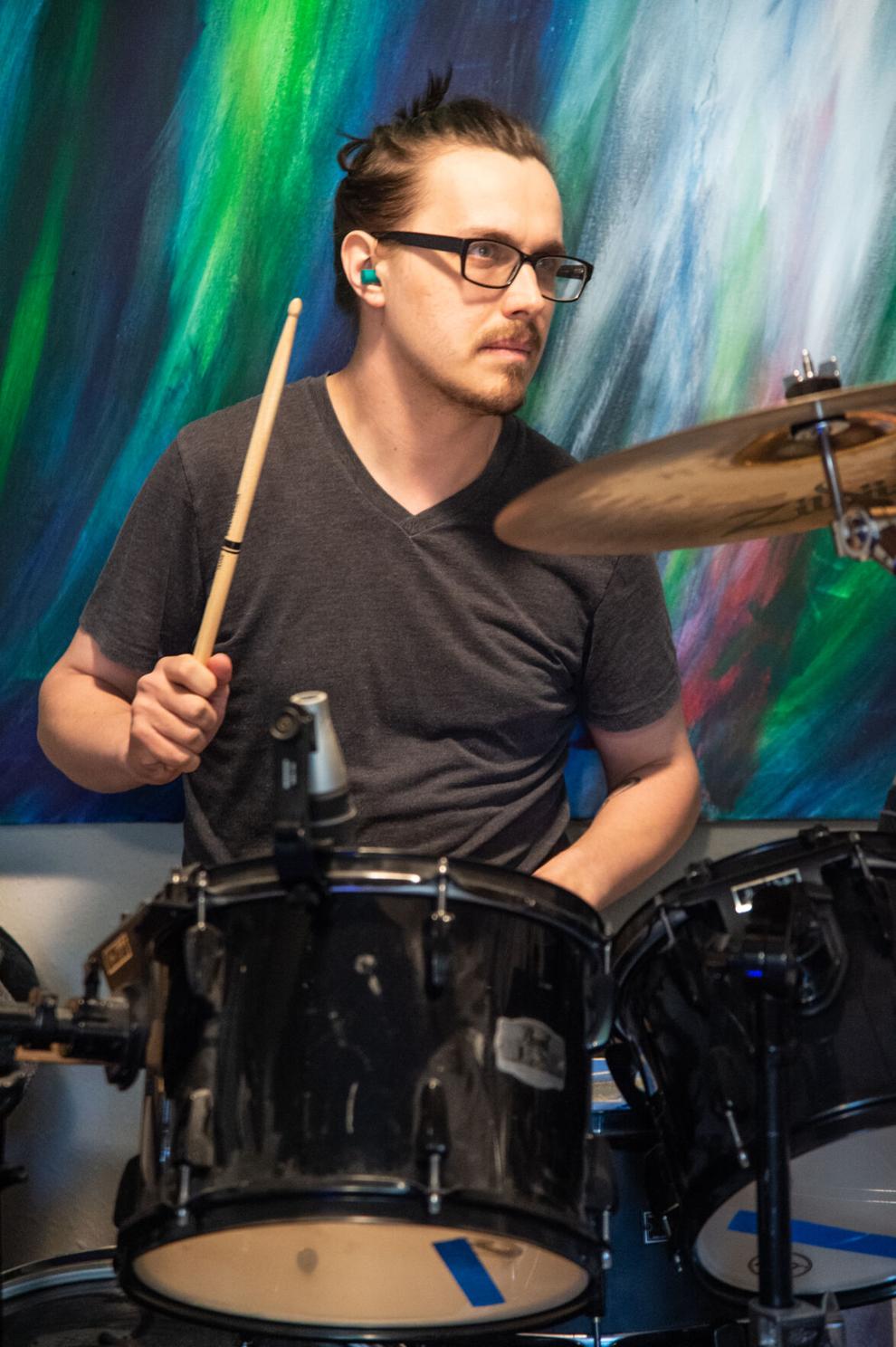 Although Lilac has a big sound, they haven't stepped out into the limelight yet. In August, their planned debut at Van's Dive Bar was canceled due to COVID concerns, but the band hasn't let that dampen their spirits.
"We like playing together, and this has been a fun project for all of us to explore different sides of ourselves as musicians. So, I don't think any of us are in a rush to achieve anything big. Eventually, it would be cool to get some of our singles recorded, though," says Moore.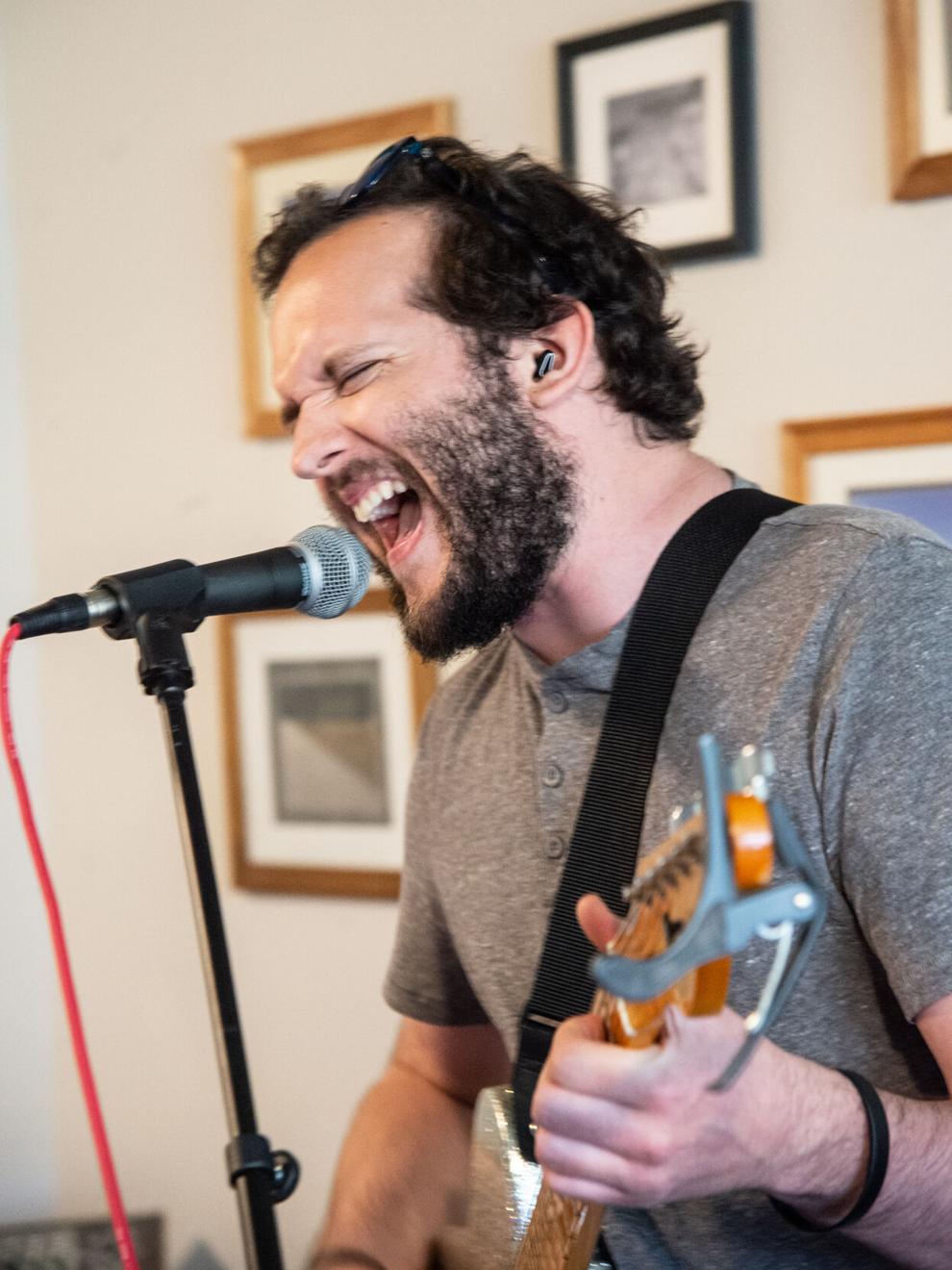 You can catch Lilac's debut performance Friday, October 1 at Uncle Leroy's Coffee (701 W 36th Avenue) from 5-7pm as part of a First Friday exhibition featuring work from Estrella Northcutt and Jacques Ammeaux. Keep tabs on Lilac by following them on Instagram @ListenToLilac.