High Times been around for almost 45 years now. What sort of hurdles has the Magazine faced throughout the years while operating in a country where Marijuana was banned (or in a legal limbo)?
High Times has been leading the pro-legalization charge for over four decades, and while we're starting to see the light at the end of the tunnel, it's been a long road to get here. Our original Cannabis Cups were only able to be held in medicinally legal states, though as more and more states legalize, we're excited to take our brand and our events into new locales, and to satisfy both our new, and lifelong custom
With national approval of legal marijuana higher than ever, we are seeing states legalize pot each election cycle. What do you see for the future of cannabis in the next 5 years?
We still believe there's a long way to go before we see the end of this prohibition, but we're confident that more and more states and governments are seeing the benefits of this magical plant, and look forward to educating it's ever-growing consumer base. We're hoping to see national adult-use legal in all 50 states within the next 5 years.
Tell us more about the Cannabis Cup. How many Cannabis Cups have there been and why were they started? Is this primarily an industry expo for growers and businesses or is this more of a festival/fair for the average smoker?
The Cannabis Cup provides elements for all walks of Cannabis consumers, from first-timers to industry vets. While it's a dream event for the average festival goer and consumer, we're really excited about the energy we've put in to creating new ways for the industry to network. Unlike many other industries, Cannabis industry events aren't as common as we think necessary, so we're excited to help cater more to that side of the community as we grow. We've held over 40 Cups globally to date, and look forward to taking this legacy to new heights.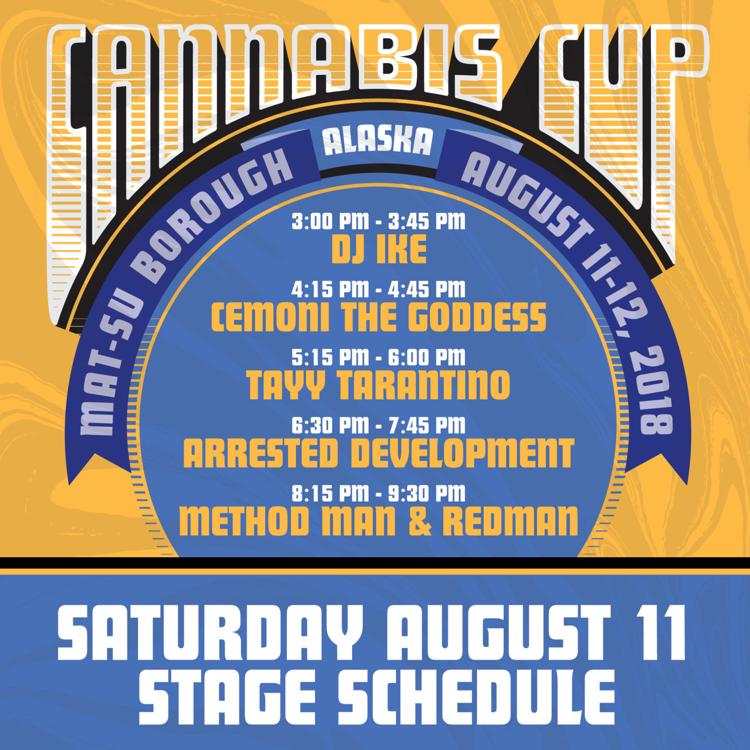 I was very excited to hear about all of the musical acts that will be performing. Are there any other artists and/or celebrities making an appearance that will excite fans?
Full Lineup: Method Man & Redman, Thievery Corporation, Iration, Arrested Development, and more TBA!
Who should attend the Cannabis Cup?
This is essentially a homecoming for the cannabis consumer, but our doors are open to anyone of legal age who may be curious about the benefits and excitement driven around these products. In fact, one of the most common lessons first-timers learn at our Cups is that cannabis consumers span all walks of life. You often hear people talk about Disney World being the happiest place on earth… I say, those people have probably never been to a Cannabis Cup.
What sort of companies & booths can we expect to see there?
Most of the vendors are Alaska-based cannabis brands (dispensaries, cultivators, etc.), but we have many international brands joining us, like Advanced Nutrients, as well as non-profits and local press.
There is a full list of prohibited items on the event website but what do you suggest that they SHOULD bring with them? (cash, lighter, favorite pipe, etc.)
Definitely bring any items you need to accentuate your experience, such as lighters, papers or your favorite pipe, but don't forget to bring sunscreen!
It said that outside food and drinks are prohibited so I assume there will be some options available for purchase inside the event. Are guests expected to buy water bottles inside or will there be stations where they can refill empty ones?
We will have a wide variety of food and drink vendors on site to keep attendees full throughout the day, and plenty of water stations for refills.
The question that I assume is on most peoples' minds and what I have heard the most; Will visitors at the event be able to buy & smoke cannabis while attending the event?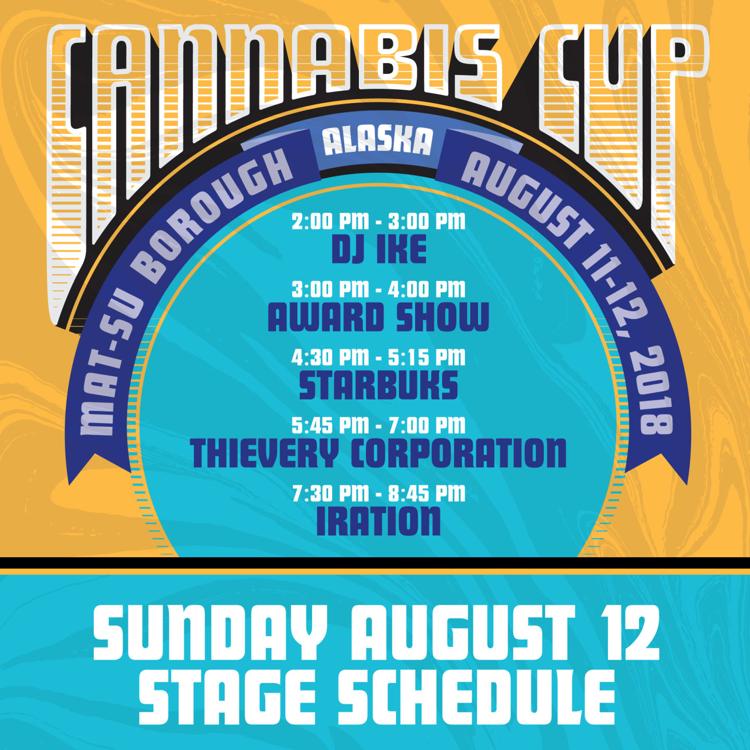 Cannabis products will not be sold at this event. This is solely a gathering supporting Cannabis culture and its supporters. The event allows the exhibitors to showcase and market their brand to educate patrons. That said, vendors can capture data and market to the folks long after we leave Alaska.
What does the event offer to non-smokers who are thinking about attending?
Even if you don't consume the plant right now, there are tons of great innovations happening in the space that are worth being aware of. For example, CBD is providing relief to those suffering across the world, and many people still don't understand the benefits they can provide. Further, our world-class talent lineup is sure to please even the most casual music listeners.
With the rising popularity of concentrates and many growers trying to create plants with the strongest THC levels, it is easy for someone to feel overwhelmed when thinking about trying marijuana for the first time. Will this be a good place for people curious about the plant to get an introduction to smoking?
Absolutely. All of our vendors are extremely proud of their products and would be happy to talk with anyone interested in hearing more about them — from their effects, to the genetics, to why they feel this particular product was so special that they wanted to dedicate their lives to it. Further, there's such an impressive variety of products that even if some things aren't your speed, you can visit one of the many other booths and find a totally unique experience.
I understand there will be quite a few categories that growers will be competing in. What sort of awards will be awarded?
We have a wide variety of categories we judge for the Cannabis Cup, from flowers to concentrates, prerolls to edibles. For some categories, like flowers and concentrates, we take them a step further and judge by phenotype - Indica, Sativa, and Hybrid. We also have some awards for best booth, best product and best glass. We award first-place winners with the coveted Cannabis Cup Trophy, which was designed by the world-renowned artist Alex Grey. Second and third place winners receive medals.
What do you hope that attendees take away from the Cannabis Cup?
The Cannabis Cup is first and foremost a celebration of this beautiful plant that we all love. If there's one thing that's important that our guests take away from the Cup, it's the feeling of that love, or at the very least a better understanding of what makes us all so passionate about this plant. In short, we hope our attendees leave with a smile on their face.
DUI's are most often associated with alcohol but driving stoned is illegal as well. With the large amount of people attending the Cannabis Cup, it is not unreasonable to think that some people will try to get behind the wheel when they shouldn't. Do you have any measures in place to discourage attendees from driving home stoned?
We partner with Uber/Lyft for all of our events to help get as many attendees as possible to and from the event without them needing to bring their cars. That said, we of course can't stop anyone from driving, but strongly encourage either not consuming a few hours before you depart, or bringing a designated (sober) driver with you.
I think this will be many Alaskans' first visit to Settler's Bay Golf Course. What features were you looking for when choosing a venue location.
We wanted to celebrate the beauty of the lovely state of Alaska and Settlers Bay Golf Course, which has a gorgeous, natural landscape.
Can Alaskans look forward to a Cannabis Cup up here being a re-occurring event?
That is our goal so make sure you come out to support our inaugural year.