The funny thing about nostalgia is that it requires the thing to go through a long phase of ironic appreciation and even ridicule before it's allowed into the gates of genuine appreciation.
'Hair Metal' of the 1980s knows the pain and patience required to survive that Purgatory, which dates all the way back to at least 2000 when the nation's pre-eminent 80s rock tribute band Hairball took flight.
"They had this fantastic idea of the biggest, most bombastic rock show of all," said Hairball's Dave Moody. "It began more as a spoof, but then it began to represent the era more accurately. The characters and costumes became more elaborate, more authentic and the show became more proper, if you will, with the addition of more pyrotechnics, more fireworks, more bang for your buck."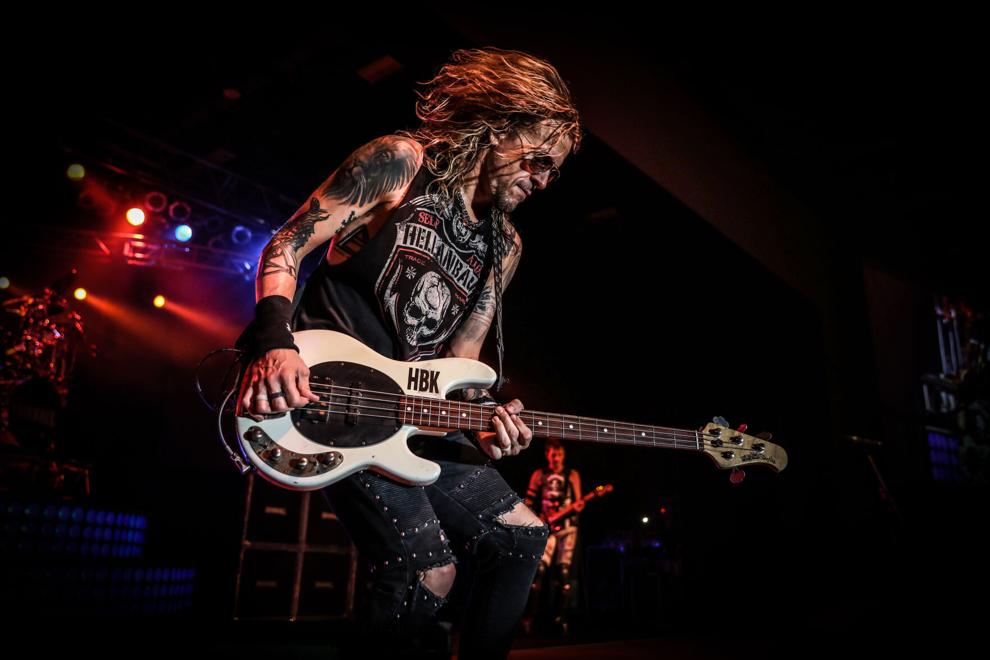 As Hairball began to treat its characters with more seriousness, so, too did the culture at large begin to rediscover the 80s as a thing deserving of applause for its artistry than a snicker for its fashion.
"I think this music is timeless, and a good time never has an expiration date," Moody said. "This music, while marginalized at some point, has come to the forefront now. It was an easier time then — everybody was less offended, less serious about themselves; a good time approach. Everything has gotten so crazy, our two hours is what people need at any given time. Come to our show, it transports you back in time."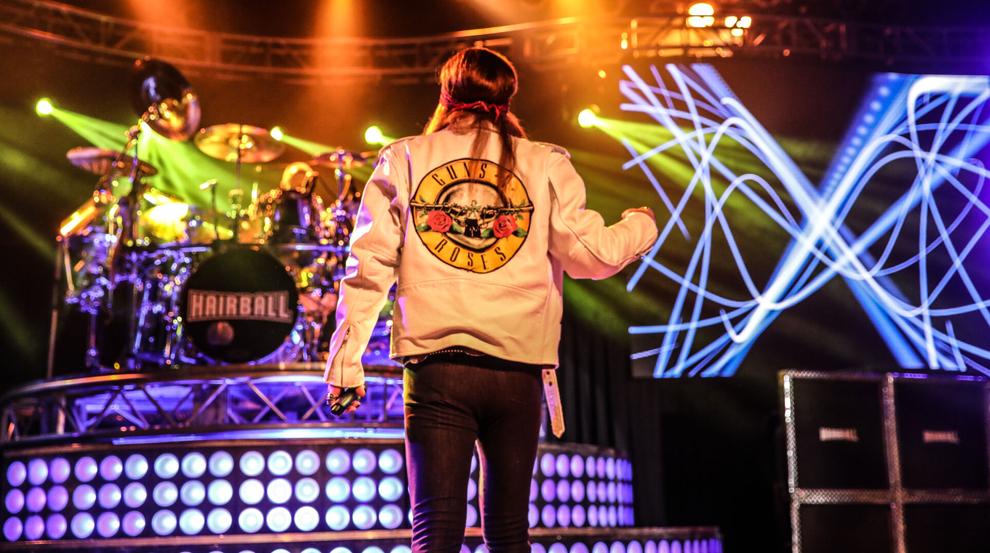 That two-hour respite from the shit world we inhabit these days comes to the parking lot outside of Koot's this Friday night as Erickson Unlimited Productions brings Hairball to Anchorage.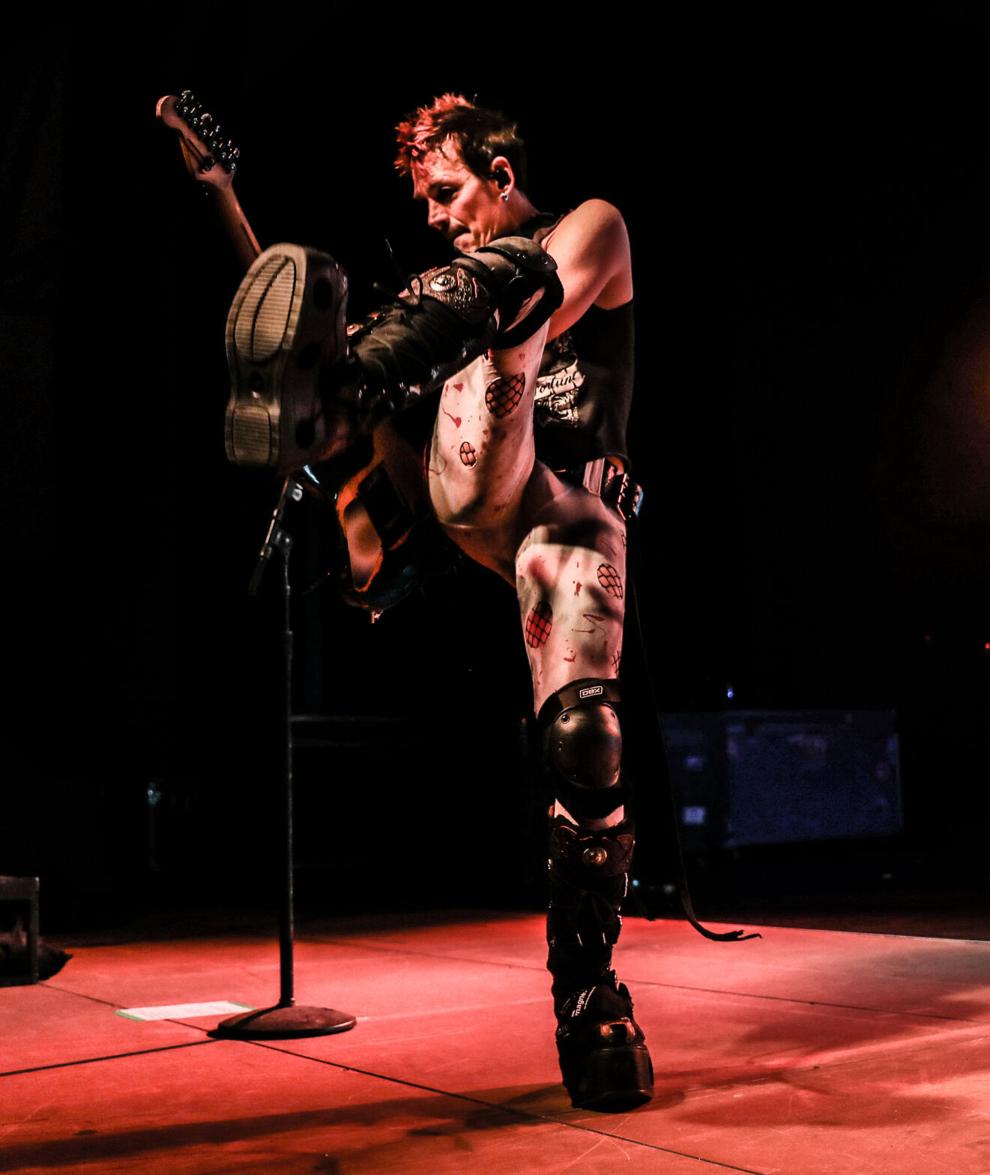 Backed by a top-notch band, Moody, Kris Vox and Joe Dandy rotate through the stage as damn near doppelgangers to the likenesses of Van Halen, KISS, Motley Crüe, Queen, Quiet Riot, Journey, Aerosmith and more.
Moody dons the personas of Dee Snider, Alice Cooper and Brian Johnson, to name a few, having perfected the character of AC/DC"s latter-day frontman when he was in the tribute band called Thunderstruck until last year.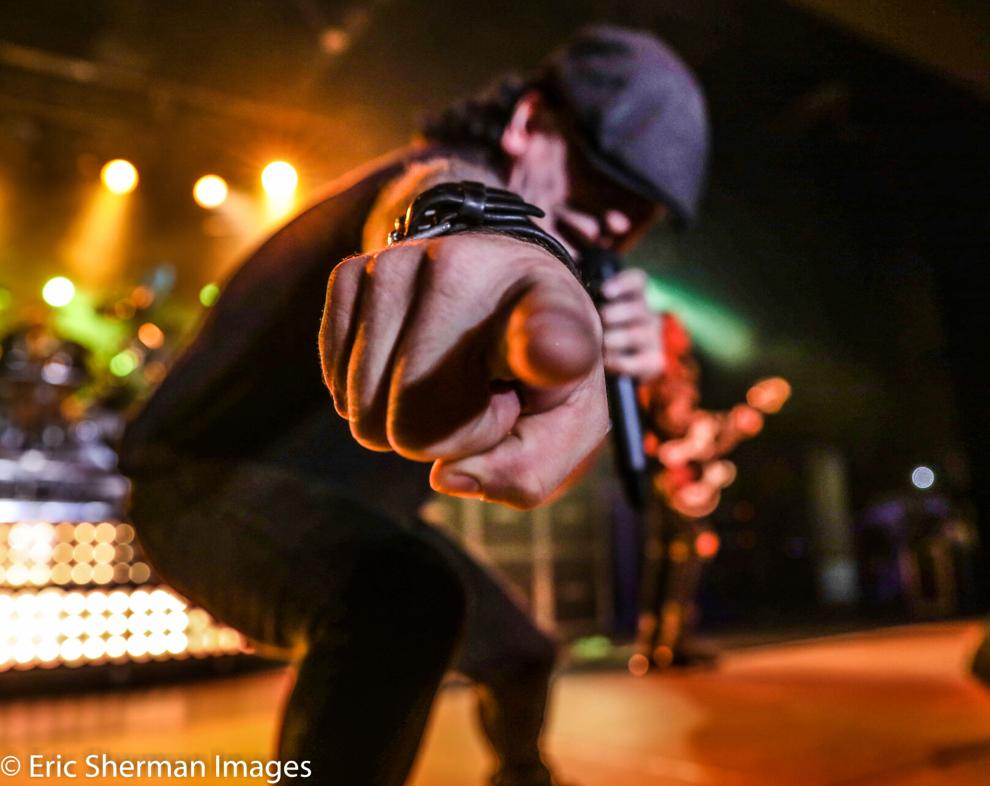 "It's three singers, rotating on a wheel, if you will. You might see Paul Stanley, David Lee Roth, next Dee Snider and it rotates from there," Moody said. "All of them are authentic in costuming, mimicking movements of performers, vocals, and, of course, the band is a stellar deliverer."
Moody has been a professional musician for 35 years, and at one-time was the bassist for Billy Ray Cyrus. It was with Miley's dad that he performed in Anchorage back in the winter of 2009. The return with Hairball is Moody's first visit since.
"I remember we stayed at the Captain Cook in Anchorage and I loved the town — a beautiful little town," Moody recalled. "That was the first time I landed on snow. The weather was 17-below the day before we played, then it was 28 and people were walking around in shorts."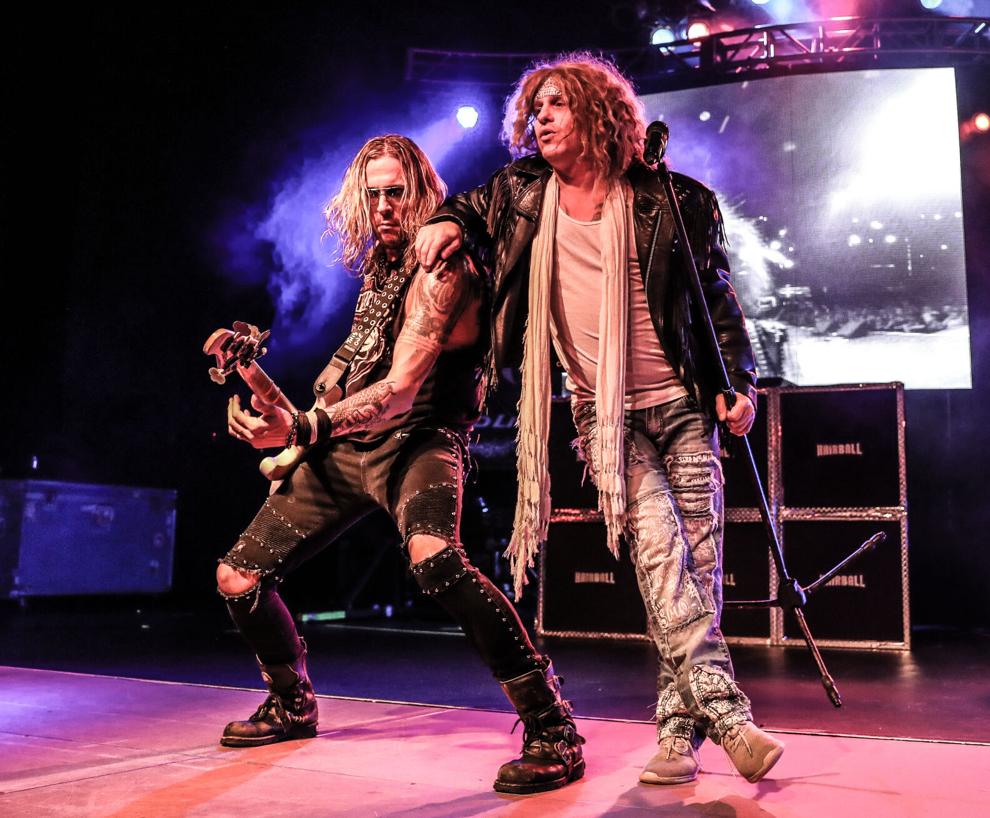 Moody has been impressed with how multi-generational the crowds at Hairball shows have been since he joined the band just before the pandemic.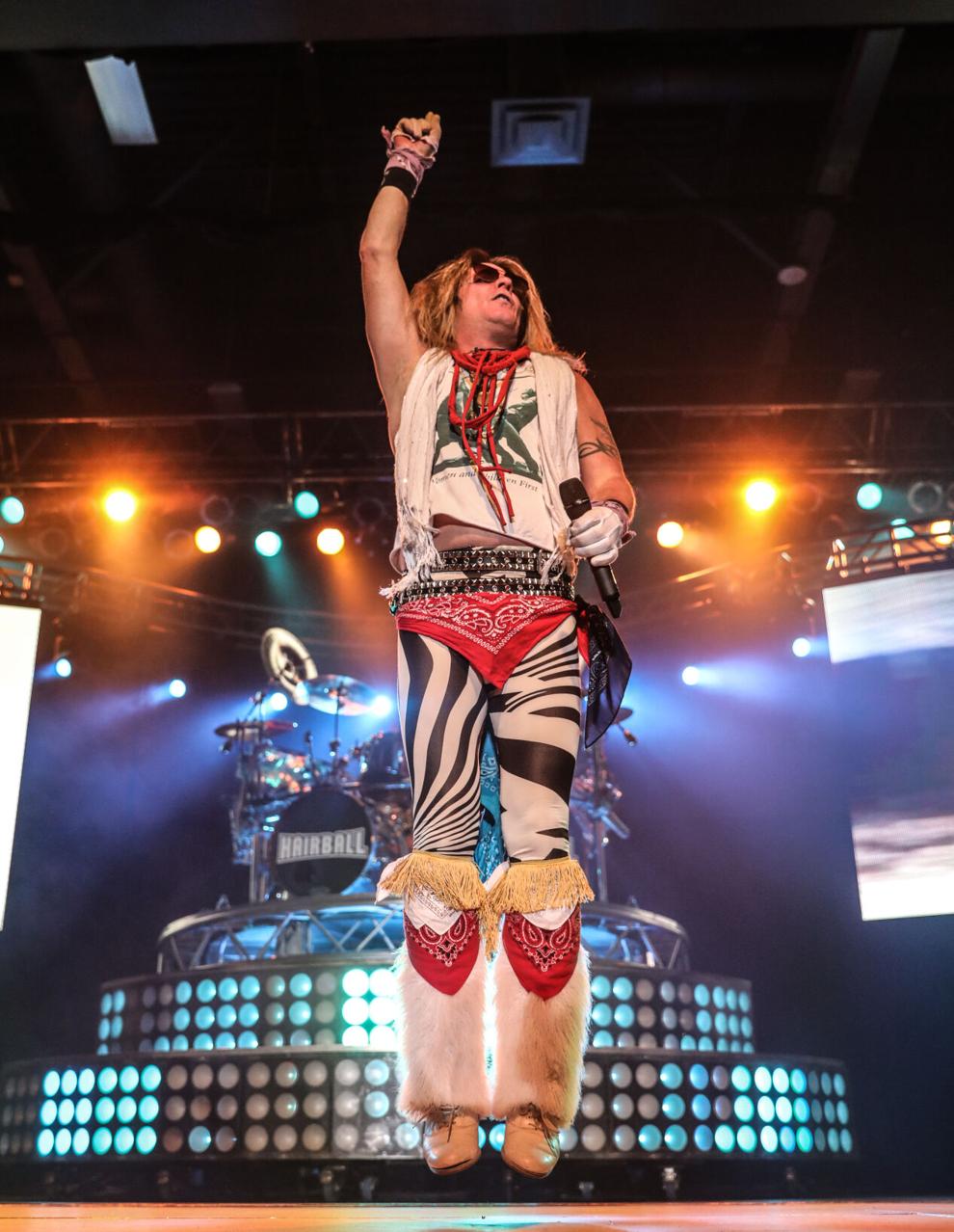 "They're so nostalgic when they get there, transporting back in time to a more carefree, easy, fun way of living," he said. "When they see the characters come out and the time and effort put into these characters it's pretty fun to see their faces light up. It's neat to see the generational aspect of it — grandfathers, sons and grandsons, grandmas and their daughters — see what it was like, how cool it was, how much fun we had as a kid."
Moody said crowds have been especially amped up ever since Covid restrictions lifted.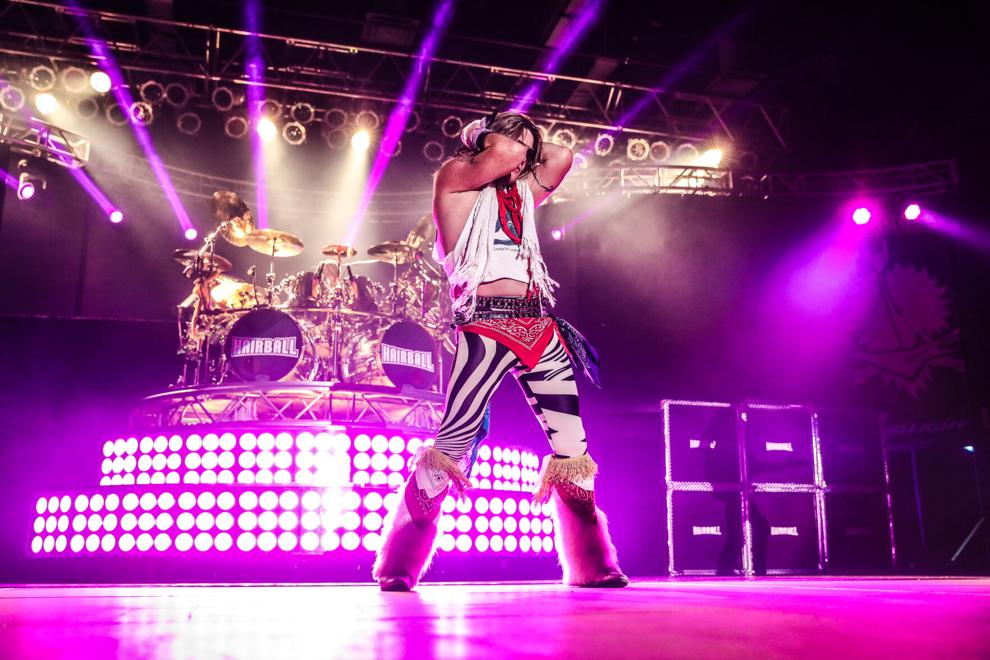 "It's so good to be back, full crowds, zero restrictions, everybody happy, partying, spilling beer on each other — we are having a ball," he said. "People are going to be treated to the biggest rock and roll show they're ever seen — no holds barred. Hopefully we'll be able to get the whole production — smokebombs, fireworks, cannons with firepots — everything but the kitchen sink."