Arguably the best blues guitar player in town, Mark Spafford might be better known for his work as the General Manager for the municipality's Department of Solid Waste.
In eight years as the city's 'Garbage Czar,' Spafford gained notoriety for his work bringing Anchorage's waste management into the 21st Century with a more sustainable and Earth-friendly approach that included alternative fuels for the city's new garbage trucks. 
So when conservative Dave Bronson eked out a victory over progressive assembly member Forrest Dunbar in May's mayoral runoff, the writing might have been on the wall that Spafford's days were numbered. After all, Bronson ran on a campaign promise of slashing all departments besides the police, and it was safe to assume that more environmentally sensitive trash removal was not among the retired cargo pilot's priorities.
Still, Bronson's July 1 inauguration came and went and Spafford still found himself employed. But that all came to an end on Aug. 12 when Spafford submitted his resignation with no job waiting in the wings.
"Let's just say my vision was not in alignment with their vision and it was better if I left," Spafford said Saturday night just minutes before taking the stage with his band The Unknowns at Humpy's. "It's their prerogative to do what they want to do with the city, but again, my vision was not in alignment with their vision… That was my choice. I'm going to resign and that was my choice."
Spafford's resignation cleared the way for Bronson to appoint Dan Zipay as director of the city's solid waste services. Zipay is the owner of his own private waste removal company, and according to the Anchorage Daily News, is a 25 percent owner in Denali Disposal, which is owned by Zipay's daughter Bernadette Wilson, who — shock of shocks — was a volunteer and manager for the Bronson for Mayor campaign.
Though Bronson told the ADN he had no immediate plans to privatize the city's waste management system, one month later his administration awarded the contract for management of the city's homeless center at Sullivan Arena to 99 Plus 1, a for-profit company, over the bid of non-profit Bean's Cafe, which has since announced the layoff of 77 employees. 99 Plus 1 is owned by Theresa Pisa, who, you guessed it, donated to the campaign of Bronson as well as that of candidate Mike Robbins, who was later named Executive Director of Anchorage Community Development Authority.
Despite the new mayor's blatant cronyism and apparent intention to favor private and for-profit organizations to operate municipal affairs, Spafford is confident the trash will still get picked up on time.
"I think it's going to be fine. I don't think much is going to change over the next two or three years," Spafford said. "The next transfer station is going to be built and a new landfill. I think trash collection and disposal is going to be just fine. The exact way I wanted to do it is not the way the new administration wants to do it and that's fine."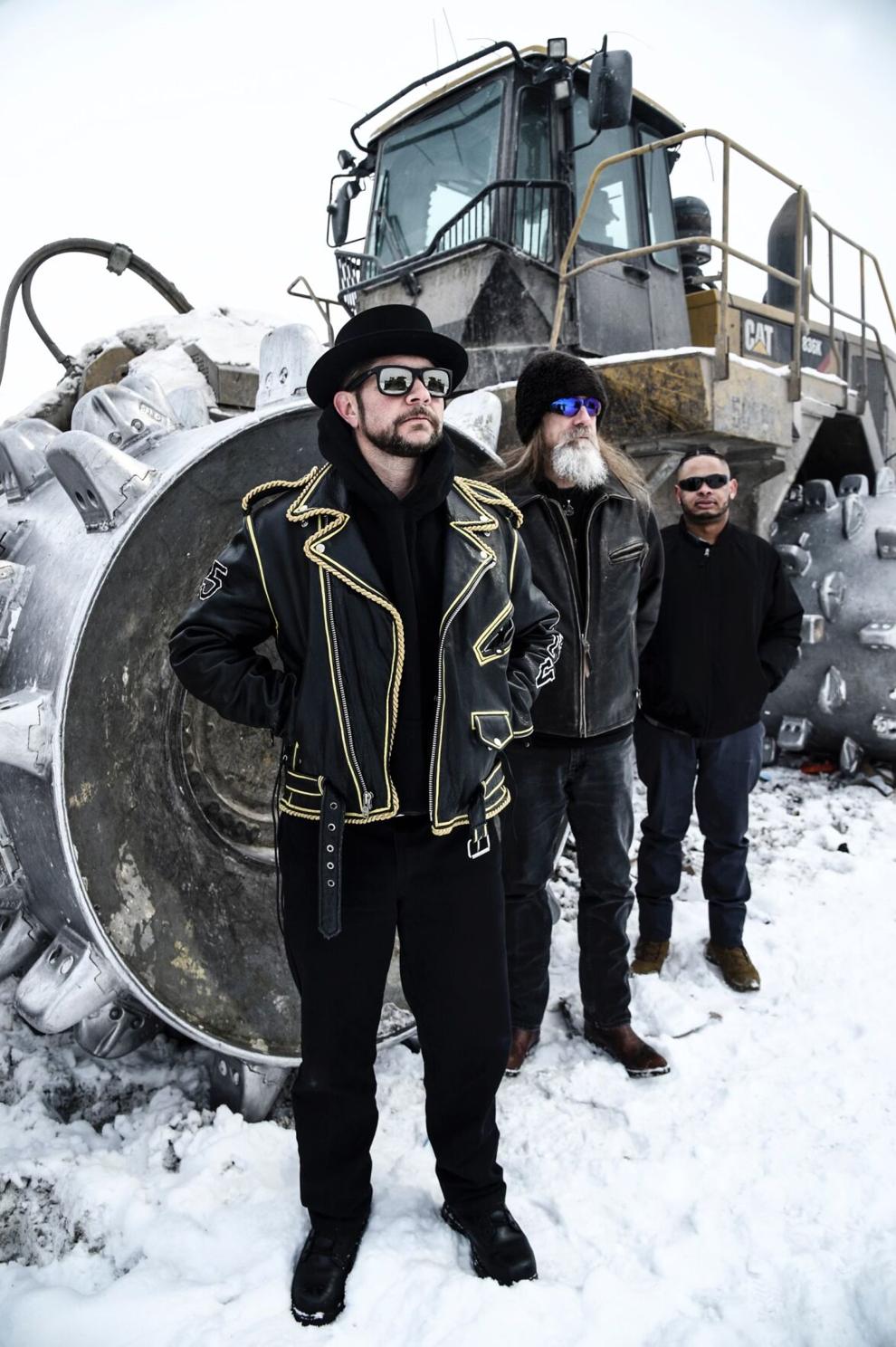 Being suddenly jobless did have one perk for Spafford; it allowed him to spend more time on his music, fronting the three-man blues/rock ensemble, The Unknowns, chasing his 'ultimate dream' of playing music full-time.
"I'd been not working since August and it's been the only source of income I've had in the last two months," Spafford said. 
This week, Spafford started his new job as a consultant for an engineering firm that, as a side perk, will afford him the opportunity to travel more.
"I'll be able to go to Seattle and Portland and other places working in the Northwest," he said. "My thought is to take an acoustic guitar and hang out and try to play at night when I'm out of town for work."
Meanwhile, The Unknowns keep making progress, playing at Salmonfest and the Alaska State Fair for the first time. Last year they put out an EP titled 'Enter the Unknowns' and are working on a half-dozen more original tracks to turn that into a full-length LP.
"There's three keys to a good band: You've gotta know how to play the instrument a little bit, you've gotta want to be on stage and you gotta like each other and we have all three of these elements," Spafford said. "There's no ego in this band; we all like the same music. We're not going to get pissed off and hate each other. We're all really good friends."
Spafford began playing guitar at the age of 12 when he first heard Jimi Hendrix's 'Purple Haze' on the radio and asked his mother who that was.
"I bought that cassette tape and then bought a guitar when I got my Dividend that year," Spafford said. 
The East High grad came up in the Anchorage music scene of the 90s, often playing alongside notorious Koots wildman Joey Fender, with whom Spafford still communicates and at times has played with all over the Lower 48.
"When I was just starting, Joey was a legend; I looked up to him as another guitar hero type — loud, he played the blues really loud," Spafford said. "For all the differences we had personally, he really influenced and helped me get out and kind of express myself. Even though we had competing bands, he told me to get out there and not be a chicken shit about my music and not be so self-conscious."
Three decades later, Spafford doesn't see himself putting down the ax anytime soon.
"If you love something, you take the time to do it. I started when I was 15 and I'm 43 now, so I've been doing it almost 30 years and you always make time to do it," Spafford said. "I don't go out hunting or fishing — that's not the first thing I do here; I just love to play music — that's my first priority… It makes me happy to play my music on stage, see friends… That's my stress relief; gets rid of my anxiety — it's just my passion."
Spafford's passion for waste management hasn't faded either, though he says he holds no grudge.
"I do miss my job; it was the best job I've had in my life," Spafford said. "I wish everybody there the best and I hope that everybody at the new administration continues on with the majority of stuff I was doing. I like change so I'm happy to move on to new and better things, and to be out of the public sector and into the private world. I haven't done that in 20-plus years, so I'm looking forward to the change."