Alaska-grown musician Emily Anderson has recently released her newest music since her 2017 full-length debut, 'Simple Things.' Anderson's music ranges from rock to folk to catchy pop, to songs that often display Anderson's quirky sense of humor. For "Sarah" and "Gold" however, Anderson rekindles her dramatic side, revealing herself like an open book and leaves her audience something sincere to hold on to.
"Sarah" is now available on all streaming and download platforms and on December 14th, the second single, "Gold" will follow, planting the seeds for a new album scheduled for summer 2020.
The first single, available on Anderson's website: emilyandersonak.com is "Sarah" — an intimate love letter to one of her closest friends, Sarah Mitchell. Mitchell was a well-beloved musician and performance artist based out of of Fairbanks alongside Anderson, who battled mental illness and passed away in 2018, rocking the Alaska music scene to its core. Whether or not you knew Mitchell, "Sarah" manages to tightly grasp your heart and hold it there for five minutes until it suddenly releases it, allowing you to interpret the lyrics and rightly breathe again.
To sum up the relationship between the two performers, Anderson said, "We were two peas in a pod creatively." She continued, "I had never felt so completely artistically understood by another human being and I felt so lucky that we had each other to lean on throughout our artistic challenges and endeavors."
The song opens with a simple, yet purposeful piano melody leading the listener to focus on what's being sung from Anderson's affectionate voice singing, "There's a war going on in your mind, Every morning a battle you get up to fight where villains deceive you and friends don't believe you. You're on and against your own side, Sarah we need you, Don't leave us behind."
"This is definitely the most vulnerable song I've ever released." Anderson said. "I hope that by sharing my struggles with grief and loss that others will feel more open to talk about their grief or mental health struggles."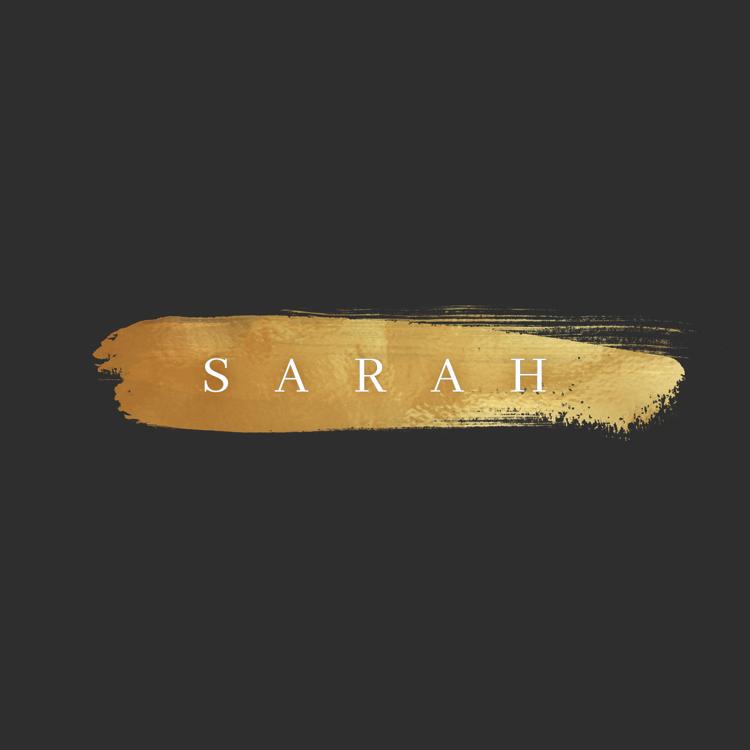 The overall ambiance in "Sarah" is enhanced when a string quartet comes in provided by the talents of Anderson's friend from their days together at Berklee College of Music, Jess Disraeli.
Disraeli got involved with the recording of the single through a random meeting of the two former students who both found themselves in LA. Over coffee, they picked up right where we left off, eventually discussing the effects of grief and the loss of Sarah Mitchell.
Having studied film scoring at Berklee, Disraeli's skills were looked upon to capture the right feel for "Sarah." She did just that by understanding Anderson's vision and incorporating her husband, Trevor Jarvis to play the cello and find the remaining quartet of Steve Chiu, Ray Reinebach and Emily Williams Gregg for the recording session.
"[Emily] asked me right then and there if I'd be interested in doing the arrangement. I was incredibly honored to be a part of it." said Disraeli.
The sound of the quartet in "Sarah" resembles moments of tension and release, mirroring the powerful themes of grief and healing the song portrays. Disraeli said. "The strings needed to reflect that, so you'll hear a fair amount of dissonance and a pervasive feeling of heaviness in there."
Disraeli not only composed the strings for "Sarah," she was also the inspiration behind the second single soon to be released, "Gold" which holds a close connection to "Sarah."
"Gold" was written during Anderson's walk home following her coffee meeting with Disraeli, the same day she asked her to be a part of "Sarah." Anderson moved to LA to start a new life and further her career, in addition to helping herself move forward and cope with losing her close friend to suicide a few months prior.
"I was explaining to Jess that I felt broken, like I would never be my old self again, Anderson said. "She gave me this beautiful metaphor of Kintsugi — a Japanese art form in which shattered pieces of pottery are repaired with gold, taking something broken and making it not only whole again, but more beautiful." — hence the promotional artwork photo used for the single by Tiffany Frampton.
Anderson sings, "What do I do with the spaces between what used to be me? Fill them with gold."
Anderson says the meaning of the "gold" metaphor means growth, healing and finding a light in life when going through dark times.
"For me, time doesn't really exist in the way it used to and I've had to really examine my priorities and putting my relationships first." she said. "We are all so focused on productivity these days that it's easy to let mental health and relationships fall to the wayside, but I've found that's actually counterproductive to our health and happiness."
The song opens gently with Anderson's piano chords and emotional cry reaching lows and highs that showcase her vocal range and that her voice is as strong as ever. Texture is added with percussion and strings provided by her 'We Are Pamily' duo partner, Pamela Cumming. "Gold" quickly builds momentum and feels ready to explode into a full on up-beat pop song at times, but the song remains reserved and centered, keeping your attention on the words, similarly to the approach of "Sarah." The song concludes with an abrupt chord that leaves you hanging in thought from the last chorus and wondering what direction the next album will take.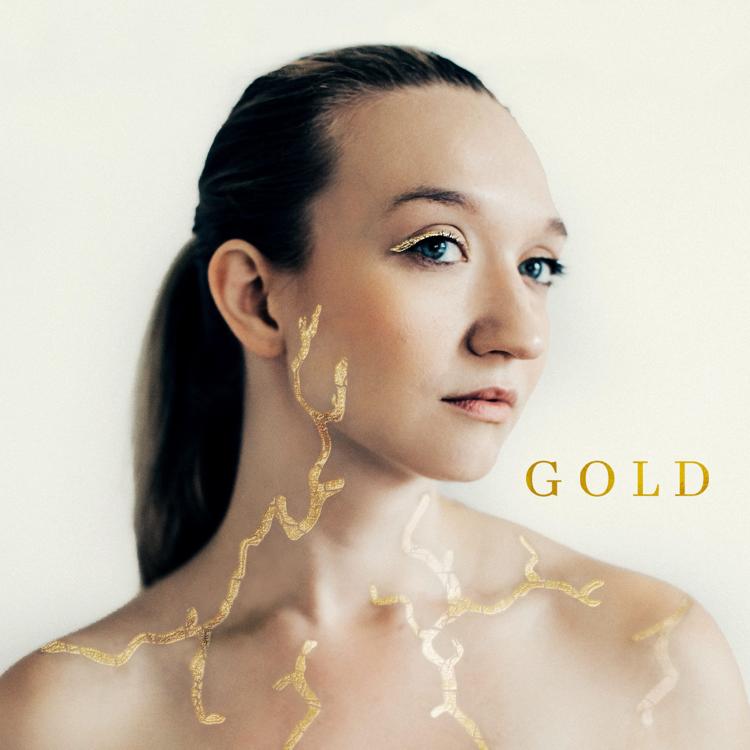 When asked about her upcoming 2020 record Anderson is preparing for, she hinted, "I'm still narrowing down the track list and refining the arc of the story, but I want the overall message to be uplifting and hopeful," she said. "The instrumentation and production is going to vary quite a bit. I like the idea of playing with expectations and not being married to a particular sound."
Jordan King, the mastering engineer for her first album and these two new 2019 singles "Sarah" and "Gold, talked about what listeners should take away from her new music and what separates Anderson from other musicians he's worked with.
"The audience should definitely be listening to the lyrics and the sparse production in these songs. One of my favorite moments is the last line of "Sarah" when she changes one word that makes me cry every time," King admitted. "Emily stands apart from other artists because of her witty and clever lyric writing mixed with her ability to share deep topics in a beautifully artistic way." he added.
Toward the collaborations and unveiling of her new songs, Anderson expressed gratitude saying, "I feel so grateful to have these people in my life who have lifted these songs to their fullest potential." she concluded. "To all who made these songs possible, to all who listen, share, stream, thank you from the bottom of my heart."
Sales proceeds for "Sarah" will go to support mental health education and resources in Alaska. For any mental health questions, resources or help, please visit www.namialaska.org.
Emily Anderson's Upcoming 2019 Performances Include:
• December 4th @ the Rookery in Juneau, AK w/ Annie B Good
• December 6th @ AKIMI Music Summit at the Anchorage Museum at Rasmuson Center
• December 14th @ Goldie's in Fairbanks, AK ("Gold" Single Release Show)