PALMER— Musicians from across the country and Alaskan acts of all shapes and sizes performed at the Alaska State Fairgrounds for the first annual Heliofest Valley of the Midnight Sun Music and Arts Festival, an all-day fundraising event benefitting the local cancer support group, Just Us Girls Support, or J.U.G.S. for short.
"The word is out there. They're already talking about coming back and telling others, letting them know that this is the place to do it and this is the place to be," J.U.G.S. founder Lynn Nordland said.
Whether it was cheering for an up-and-coming singer/songwriter at the Blue Bonnet Stage or a big-name visitor from the Lower 48 like Color Me Badd at the Borealis Theatre, it was a full day at the Fairgrounds Saturday, July 10. Visitors were also able to browse through a variety of vendors and food trucks throughout the event.
Nordland said that she was elated to finally have the chance to meet Ken Peltier, a fellow cancer survivor and Alaska's biggest name in country music. She said even got Color Me Badd and other bands to sign her prosthetic breastplate.
"I'm really proud of our community and I'm really proud of the small side of Alaska that loves one another so much and can support each other," Nordland said.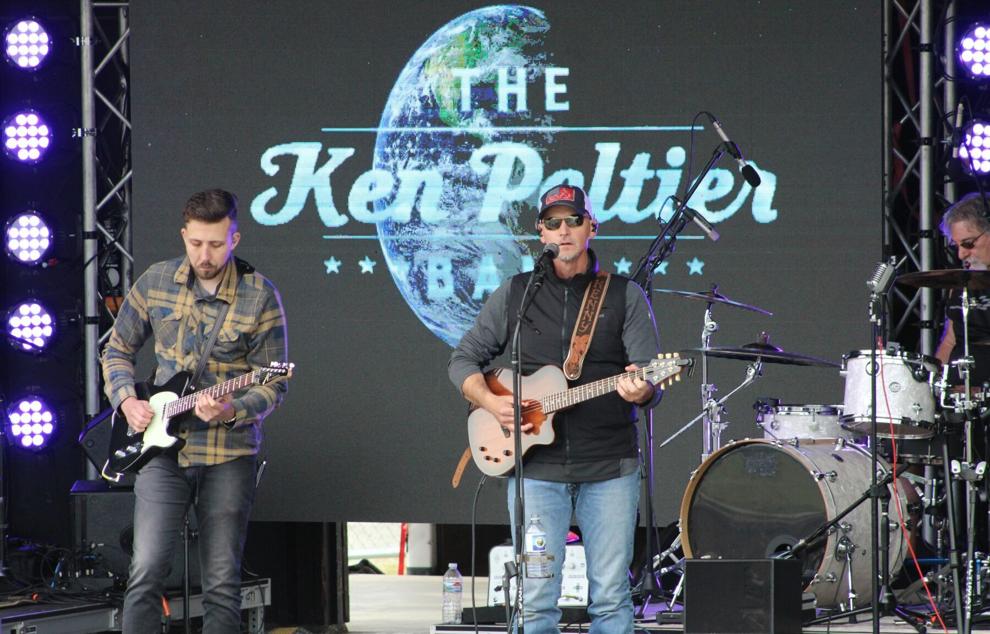 J.U.G.S. event and marketing coordinator Cheri Martinez said the crowd was lighter than they hoped, but it stirred a lot of excitement and awareness for their cause.
"I feel like it was successful for our first year. I just wish we had more people for the vendors and the artists," Martinez said.
Martinez said that she created Heliofest to support Nordland's homegrown nonprofit. 100 percent of the event proceeds go directly to J.U.G.S.
"She's like the most innocent, amazing, kind person, so I wanted to help her with her dreams," Martinez said.
Martinez said Heliofest proceeds will help their ongoing efforts creating an online resource page for cancer patients and other expansions to their overall mission providing a support network for women across Alaska.
"We're all 100 percent volunteer," Martinez said. "I lost my sister and my dad 17 days apart from each other, so I feel like I'm giving back, but I feel like everybody on the board has a story."
According to Martinez, the resource page will help those battling cancer find medicine, service providers, group meetings, and other tools they would be looking for after getting their diagnosis.
"When you're going through it and realizing it's hard to find and hard to find that, we want to be able to raise enough money to have this built so… It really just connects the dots, like a directory," Martinez said.
Nordland said that surviving breast cancer and recovering from the medical aftermath hasn't been easy, but making it this far has only further motivated her to help others going through similar struggles and connect them to the resources they need and the people who can help them feel less alone along the way. She noted that they have another long-term goal to establish a group for men called Just Us Guys Support.
"Every day there's another person that's been told they have cancer, they're looking for those steps, they're trying to figure out what to do, how to ask, where to go. That's my purpose and that's what makes me go because I know how hard it was for me to find answers," Nordland said. "They can find people who've been there. They may not have the same cancer but they have most of the same feelings."
J.U.G.S. holds monthly meetings, workshops, and other activities on a regular basis. For more information, visit the official Facebook page at facebook.com/JUGS4CANCERSUPPORT.