In response to the chaos of this past year, Alaska-grown songwriter Emily Anderson is releasing a new single, "Hugs." Scheduled to drop on Feb. 5, the new track brings equal parts optimism and nostalgia. Written during the summer of 2020, "Hugs" is a collaboration between friends across the continent, spanning Alaska, Colorado, California, and Canada. Its chorus sets to music the relatable sentiment: "I can't wait to hug all my friends again."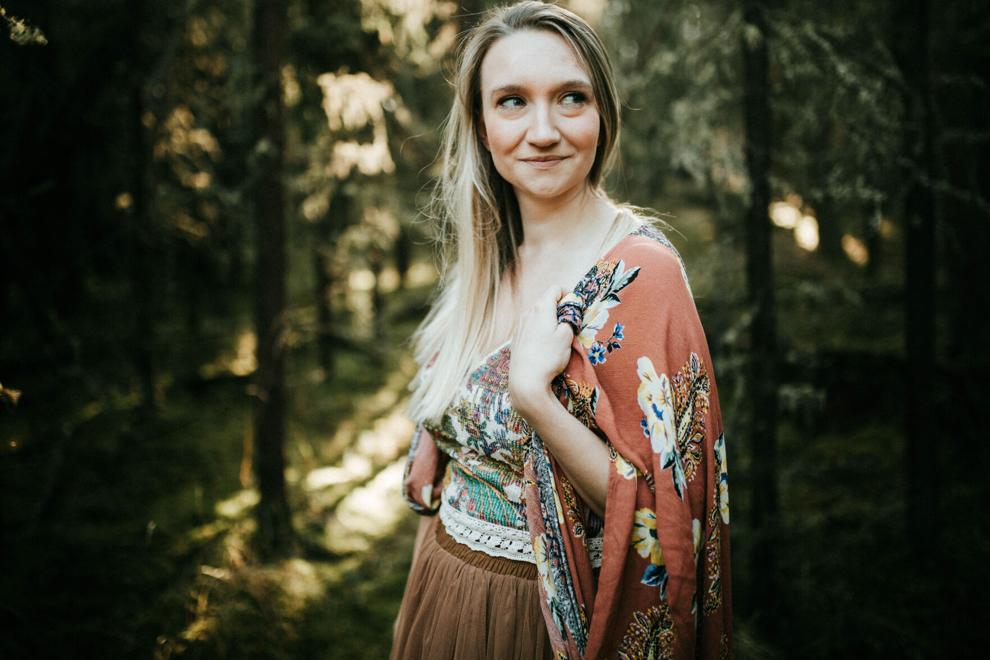 After COVID-19 disrupted plans to record a new full-length album, Anderson threw herself into her songwriting, composing songs for video games, pitching songs for film and television, securing a placement of her song, "Gold," in a national ad campaign for Miller Lite. 
"I had my heart set on recording a new album in 2020, but the pandemic has turned life upside down for all of us," Anderson says," 'Hugs' is one of many, many songs that I wrote during quarantine and I knew it was too honest not to release."
While the recording may sound like a group of friends playing music in a studio or on a stage together, this song was lovingly piece-mealed together with the engineering magic of Sarah Tudzin. It features the talents of Pamela Lord, violin, Travis Burrows, drums, Chris Rolontz, bass, and Sarah Tudzin, guitar. The background choir at the end features the talents of Fairbanks' own Tristan Hovest, along with Pamela Lord, Jordan King, Mike Adams, Rob Ballantine, Christi Bailey and Kat Kennedy. Each of these parts was recorded separately, the vocalists safe in their own quarantine pods. 
"I feel like that's what makes the nostalgia so palpable," Anderson says, "We sound like we're singing around a campfire but in reality we were all just singing in our closets in our own little corners of the world. When I first heard us all together, I couldn't help but cry. It feels so good to sing with friends, even virtually."
"Hugs" will be released on all digital streaming platforms (including Spotify, Apple Music, Bandcamp, Amazon, etc.) on Feb. 5, 2021. The music video and artwork features the quirky and charming animation of Los Angeles visual artist Kat Bing. An online release concert will take place on Saturday, Feb. 6 at 7 p.m. AKST. For more information, follow Emily Anderson on Facebook or Instagram at @emilyandersonak or visit her website at www.emilyandersonak.com.