With a flippant disregard usually reserved for naming fantasy football or pub trivia teams, Joshua Williamson put down the name 'Charlie Doesn't Surf' on the list at an open mic night at TapRoot in Spenard back in 2014.
"For the first time, you just put down something random," Williamson said in a phone interview this week. "I remember I had just watched Apocalypse Now and I really loved the scenes with Col. Kilgore, the helicopter commander and that line where he says, 'Charlie Don't Surf'. That really resonated with me that day… I liked the more grammatically correct slogan. Besides, I figured, we'd put something different down for the next time."
But the name stuck and in just a couple of months time, the trio of Williamson on guitar and vocals, Adam Kimble on bass and Billy Herbst on drums, were putting down their first EP, 'Riviera Days,' launched in March of 2015.
But Williamson, who served in the Army in Kuwait in an aviation maintenance capacity, won admittance to the Institute of Production and Recording in Minneapolis to focus on music making. That dream meant the end of 'Charlie Doesn't Surf', though Williamson figured that after schooling, he'd move to the Seattle area to pursue a career in music. Instead, he found a thriving Minneapolis music scene and a pair of new bandmates in John Bruno on drums and Wyatt Engl on bass and 'Charlie Doesn't Surf' was born again.
Playing a sound reminiscent of early 90s indie rock, Charlie Doesn't Surf released the EP 'Something Darker' in 2017 and their self-titled first album earlier this year to rave reviews in the local scene.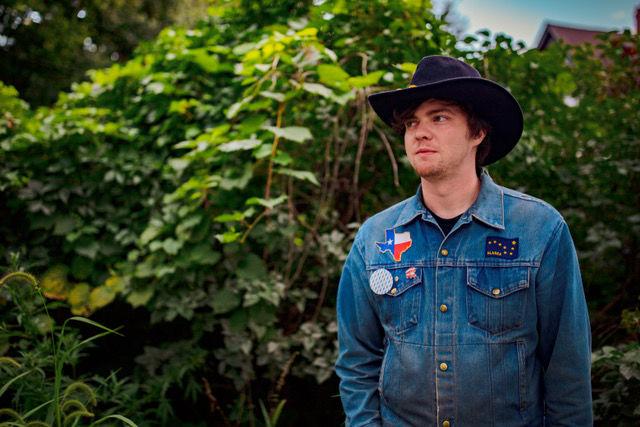 "The music scene here is incredible; it's very accessible to be heard here," Williamson said. "It's not like other cities like Chicago or New York where everybody has to pay to play. That's not the case here where there's so many shows, so many venues — there's cool shows happening almost every night."
Williamson said his band's seminal album is somewhat of a derivation from their previous work.
"We've been mostly influenced by bands like The Pixies and Nirvana, of course, but also into a lot more spacy Shugazi stuff," he said. "Each record has been a little different than the last and with this one we're moving into more emo territory."
Williamson is back in Alaska this holiday season, visiting his parents, who live in the tiny town of Anderson and playing a one-man version of 'Charlie Doesn't Surf' on Dec. 26 at Van's Dive Bar.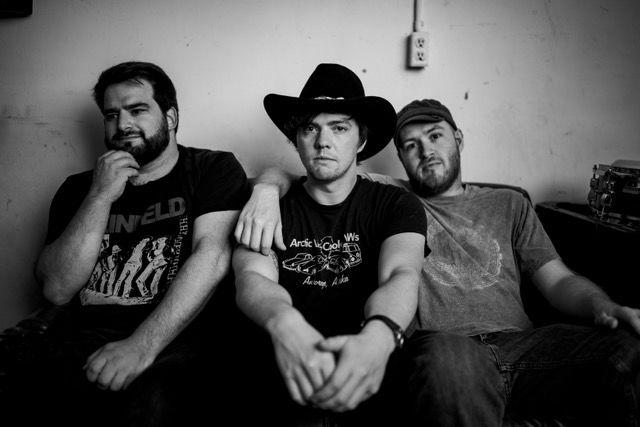 "Basically, I reached out to Jacob Dee, who is (in the bands) Dutchess and Strawberry Friend, for advice on booking shows and stuff like that — something that would be kind of like open-mic," Williamson said. "I told him I was coming back home for Christmas and I'd love to play in some capacity somewhere, see some old friends and asked him to set up a show… Basically he set the whole thing up."
Williamson said his show at Van's Dive Bar will be a solo version of 'Charlie Doesn't Surf', but it won't be a stripped down, unplugged version.
"It's a solo show but it won't be like a sit-down, acoustic vibe," he explained. "I'll bring my electric guitar with fuzz pedals and drum machine — it's more of an upbeat singer-songwriter show."
Herbst and Kimble still live in Anchorage and Williamson is hoping Thursday's show will be a reunion of sorts of the original Charlie Doesn't Surf trio.
"They're still good friends of mine and I hope they come to the show," he said. "Jacob Dee is performing and we're still trying to iron out one more support group. Billy, our former drummer, is interested in doing a solo acoustic set."
As good as the Minneapolis scene has been to Williamson, he still holds a soft spot for Anchorage.
"I loved it. I mean, some of the bands I met I still listen to every day, like Termination Dust, Dutchess, of course, The Forest That Never Sleeps," he said. "It's very inspiring to be around so many good musicians. I've heard the music scene there goes in lulls. I seem to remember, right when I moved away, people telling me the scene's not really popping right now, but I've kind of been keeping track lately and it seems like it's on the upswing with bands like Medium Build."
Williamson said he comes home each Christmas, but this time he's staying 9 days, longer than usual. He hopes the next time he comes home, he can bring the rest of Charlie Doesn't Surf with him.
"Maybe next fall or spring or something like that — it's just a matter of all of us getting the time off," Williamson said. "One of my big goals is to bring the whole band up and have a real solid rock show at Williwaw or something like that; that's definitely on our radar."
Williamson's one-man version of Charlie Doesn't Surf takes the stage at 9 p.m. on Dec. 26. There is no cover charge.