By Hip-Hop Saved My Life by Snarley Brown
There is this never-ending and under-lying debate about whether hip-hop belongs to the old or the young. I think the whole conversation is not only stupid, but there's absolutely no benefit to designating a genre to any one demographic.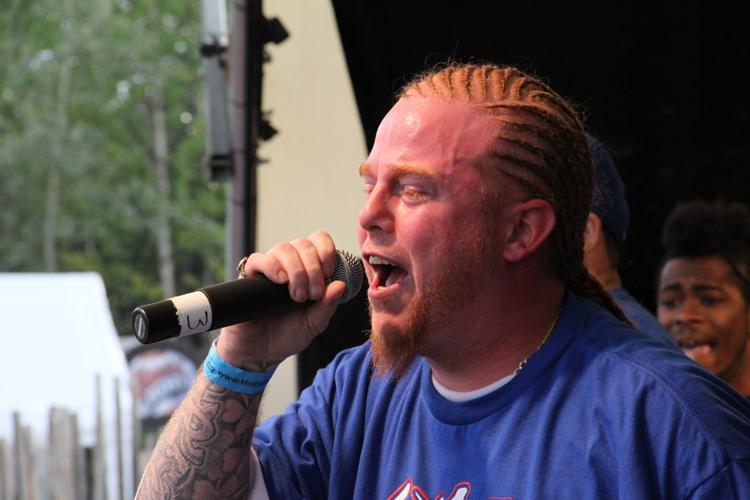 The wisdom gained from perspective can come from all walks of life. In fact, there are quite a few well-known emcees who didn't really find success until they were in their 30's (Benny the Butcher and M.F. Doom would be just two examples that come to mind). With both points duly noted, this brings us to this year's Press Picks winner for the Best Hip-Hop Artists category, Alaska Redd. There's something to be said about a guy who's successfully rocked the Mic independently as long as he has. To do so while also hailing from a lesser-known city on the Hip Hop map (Fairbanks) is also no feat to be taken lightly. Redd has remained consistent, and that consistency has resulted in a number of national acts being brought up on his behalf.
Not only does he wear the promoter's hat, he remains musically relevant as well. The guy has some pretty sweet ties to a few artists belonging to underground hip hop mogul Tech N9ne's label Strange Music. He's made his way across the country a handful times to fuck stages up alongside some of hip hop' s kingpin's (classic bay-area rapper B-Legit to name one). The dude has definitely gotten to be involved in some hip hop bucket list type shit over the years. When my editor Matt told me who won this year, I was pleased to hear it was a candidate I could agree on. I was given the charge of reaching out to homie for a quick Q&A.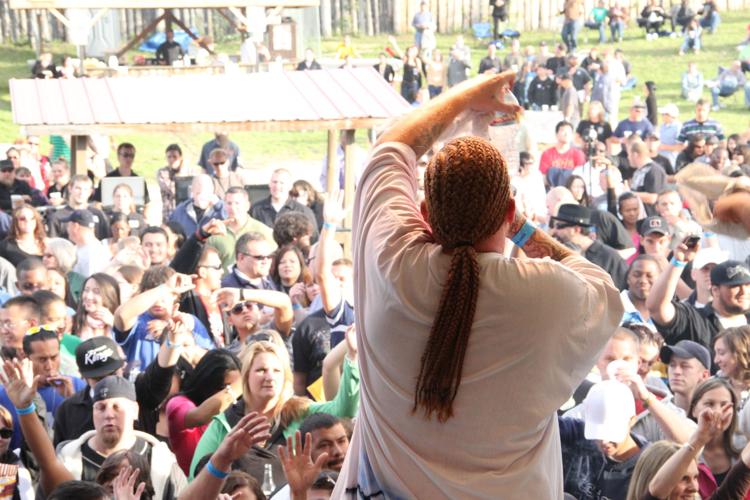 A while back Benny the Butcher explained in an interview with the hip-hop site ambrosia for heads why hip hop is a "grown man's game." You've been out here consistent for years. What say you in regards to that statement?
Redd: I'm not familiar with the article but I can relate to the statement. Being that I've had a couple decades of dealings in the business. It's a grown man's game in the sense if you don't treat it like a job and get your ass up and get your grown man on, like actually get up every day and work, you won't necessarily reap the rewards that you may be expecting. It's funny because a lot of people that rap or do hip hop or whatever label you wanna throw at it, may have started out for fun, 15 minutes of fame, women, making a name for themselves or whatever. After a while all that BS fades or plays the back. If you're a serious artist you'll start to learn things that teach you how to move in the actual business if you're paying attention. Usually if it's (just) a hobby for cats, they don't have a lot of longevity. They did it for the previous stated gains and aren't around for long. Like little kids playing with something, they lose interest fast if the expected rewards don't come quick. So I believe this game is on some grown man shit if you're handling your business.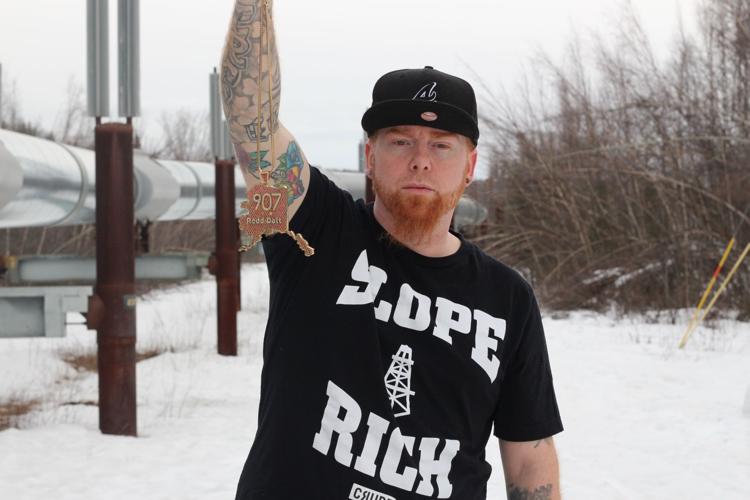 As an artist in Alaska, it behooves one to be multi-faceted. You find yourself wearing many hats just so you can get the shit off the ground. As a result of the work done by artists like you, Josh Boots, Akream, Soiled Seed, Joker the Bailbondsman, and Maxamillz (just to name a few.of the founders), this generation doesn't have to build as much. Walk me through the path you've taken.
Redd: First off.. Respect and Salute to all my guys mentioned above. I wouldn't say this generation doesn't have to build as much. It's just a different time and this younger generation has a different tools to their access then we may have had when we started. Yeah I've always found myself wanting to learn everything I could about the business. I participated in a contest many years back (2002) and the panel of judges were from record labels. A&R's, managers and whatnot. I remember one of them saying just because you want to be in the business as a rapper. There's many jobs in the industry and you may have to work another one of those jobs to get your in or positioned to do what you wanted to do originally. Over the years I not only was an artist; I became a producer making beats and producing albums for other artists. I also started my first business and opened RedDot Studios in 2002. Shortly after I was hired on as a DJ on KFAT's sister Station in Fairbanks, KWOLF 98.1 as on air talent/VJ during the 5 o'clock traffic jam slot where I worked for about 6 years. Then I got into DJing weddings and private parties from working there. In 2007, I became a licensed and bonded concert promoter and started my second business Permafrost Promotions. I started bringing the concerts and shows that I'd always wanted to see in my city but were in short supply. To this day I continue to learn so I can cut out the middle men. I've just recently started learning graphic design. It's important to be as self sufficient as possible these days.
Fairbanks is a blessing as far as places to be when you're a musician. That community is ever so supportive of its local endeavors. Still, you've maintained a presence in Anchorage. What do you credit that to?
Redd: Just working hard; touring the state, networking with fellow artists from the city and around the state. I try to get on as many events as possible in and around the area. I've also promoted events in Anchorage off and on for a few years now. Where I either host, perform or both.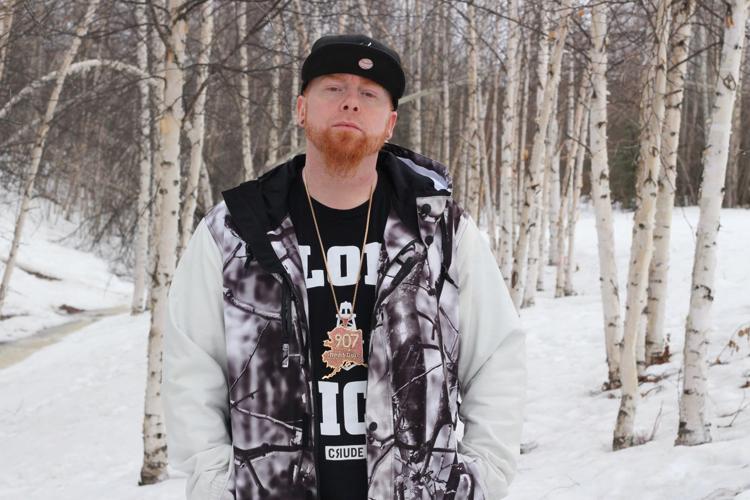 Let's take this moment to push some promotion — what's on the way?
Redd: I'm currently working on a few music videos. Have a bunch of new music I'm yet to release. Couple promotions in the works, nothing locked in 100% yet so I can't talk too much about them. Working on locking in another tour in the lower 48 soon. Just trying to stay productive and keep consistent with content.
And with the final note, what is the best piece of advice you could give someone aspiring to be where you're at?
Redd: Get a Job!! Lol, on the real, just work hard. Never Quit, invest in yourself and your future. Take pride in what you put out. Take chances
And don't let Opportunities pass you up. Take advantage of the things that you have access to. Never stop learning.