Since moving to Alaska in the summer of 2016, Nick Carpenter has quickly reached stardom as the frontman and songwriter for his band, Medium Build. Nick's profound and introspective lyrics have brought tears to many fans' eyes, but his songwriting hasn't always taken that direction.
"I grew up playing music in church," he said. "I started writing Christian songs, and I also started writing joke songs that I could play at the beginning, for the kids. I think the first song I actually ever finished was called 'Chocolate Milk.' I played it on a church retreat and chugged chocolate milk onstage. At first it was just performative; I just wanted people to look at me and laugh. And then I was like, 'Wait, I can use this as free therapy.'"
At 21, Nick decided to take his music more seriously and uprooted from Atlanta to study songwriting in Nashville. With support — and sometimes harsh criticism — from his professors and peers, his songwriting was refined into something much more powerful.
"Songwriting is super-nebulous and subjective, but it helped me to put some structure around my creative mania," he said. "It's like the origin story; like every good anime or comic book. It was the time I was hiding away and just getting the shit beat out of me and getting better and stronger. The funny thing is, the whole time I was in it I thought it was gonna work any day. I didn't realize I was in the growing phase."
Nick's studies at the university were a great aid in his technical songwriting ability, but his inspiration came from other sources. During an internship with Disney Publishing in Nashville, Nick worked with a mentor of sorts, a hit country music songwriter. After some time writing songs with his indie rock band Little Moses, Nick's focus shifted.
"I just sort of spent time listening to [country] music, which is all pretty much lyric-based," he recalled. "I started getting really into country, and I think all that makes sense. Spending time with emo shit, indie shit, hardcore shit, folk shit, and then country, and then mashing it together and moving here and just sort of letting myself go."
Carpenter pursued performing music in Nashville, but ultimately found the scene to be undesirable.
"Nashville's really intense, it's like they want you to be a certain way. They really want to know how to brand you," he said. "They want you to stay with whatever your thing is, and I found that kind of stifling. I feel like I contain multitudes."
And that he does. Nick's music has become a unique blend of rock, pop, country, and occasionally punk. While still maintaining Carpenter's distinctive lyrical and musical style, Medium Build never fails to bring something new to the table.
After visiting Alaska to spend time with his brother and newborn nephew four years ago, Nick found the state too appealing to leave.
"I was gonna come up here for the summer and sort of detox," he told me. "I kind of had this plan, I was like, 'I'll come up to Alaska, I'll just sort of chill, I'll be in the woods for the summer and I'll just sort of write and listen to my soul, and then I'll go back to Nashville.'" However, after being exposed to Alaska's natural and artistic environment, Nick decided to stay and pursue his music career in Anchorage. "It's hard to leave, figuratively and literally," he said.
Upon exploring the music scene in Anchorage, Nick crossed paths with James Glaves, a recording engineer and producer, and the two of them soon joined forces. Alongside a rotating rhythm section, Nick and James produced three albums together throughout 2018 and 2019. Nick and James have recently parted ways artistically, but each of them still actively produce and release new material. "James just launched his solo career. He just put out his first single, it's badass," Nick said. "He's got a ton more songs that are gonna rock people's worlds."
Since James' departure from Medium Build, the band has been reformed with a new makeup. Featuring Ed Washington on bass guitar and Greg Geddes on drums, the band just released a new single, "99 Corolla," with a fresh new sound. (Click here to watch the video)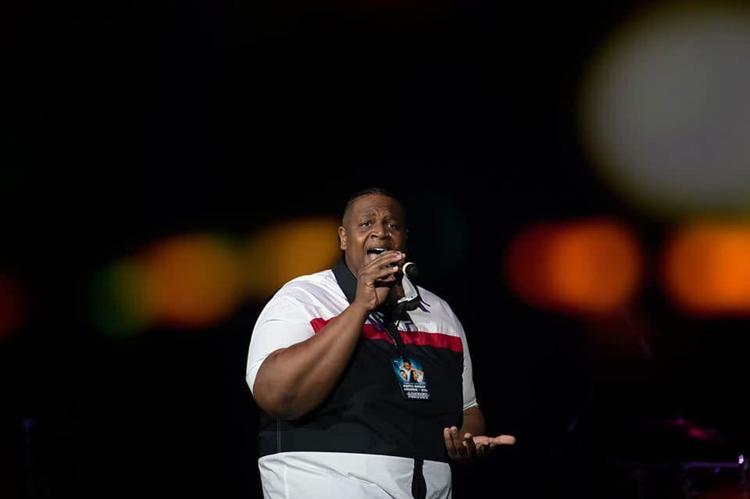 "My drummer, Greg, is better at the drums than I am at the guitar or piano. I just get out of the way and hang out and don't fuck up, and Greg's gonna look like a fucking rock star, because he is. Ed can sing me in a corner, so I just get out of the way and let Ed sing. Surround yourself with people who are better than you at the things you're not good at," Nick said. "[James and I] parted ways and now Medium Build's back to being my little baby."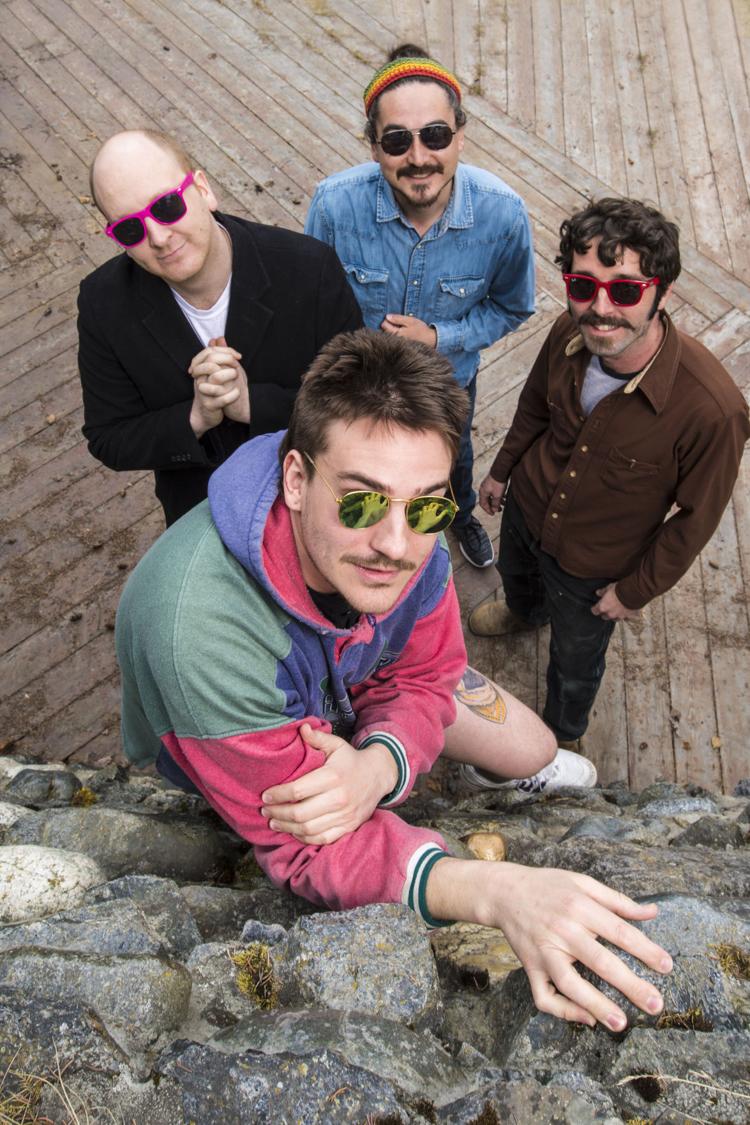 Nick has become one of the biggest stars in Alaska, but achievement can come with some unexpected struggles.An artist can be incredibly talented and skilled, but one person can't find this kind of success alone. "All of a sudden, this thing you've cooked is no longer your recipe, it's this hybrid. You have to share, and there's ego, and there's just all this pain and anxiety that you want to escape," he stated. "You started making music to escape anxiety, and now the thing that you use to heal yourself is causing you a massive amount of anxiety. I think having something you care about so hard can set yourself up for some pain."
Popularity and stardom seem appealing to most of us but being glorified can lead to an internal struggle for many reasons.
"When does a dude decide he's learned everything he can learn?" Nick asked. "Is it when he buys a house? Is it when he gets married? Is it when he has a kid? Is it when he gets that first really good paying job? When does he decide, 'I've learned it all, I don't need any more shit in my life.?' I don't want to hit that, so I try not to get too cozy. But when you have a bunch of people that like you and are real nice to you for just being you, it's easy to just want to sit in that. Love is intoxicating for a minute."
Regardless of the difficulties and complications of being part of one of the most successful bands in the state, Nick hasn't lost his love for music.
"It's an escape. You can sit down with your guitar and just be transported away. It's meditation," he said.
Aside from the personal benefits of making music, Nick has a great appreciation for the artistic community in Anchorage.
"I love Alaska," he said. "I love the scene we have. I love how creative people are. We've got so many talented people in town and I'm just happy to be part of it."