Showdown Productions and Williwaw are teaming up once again to bring a world renown EDM act to Anchorage.
Last month a packed house grooved to the sounds of Australian DJ What So Not and this Saturday they up the game with the arrival of Snakehips, the hitmaking English duo of Oliver Lee and James Carter.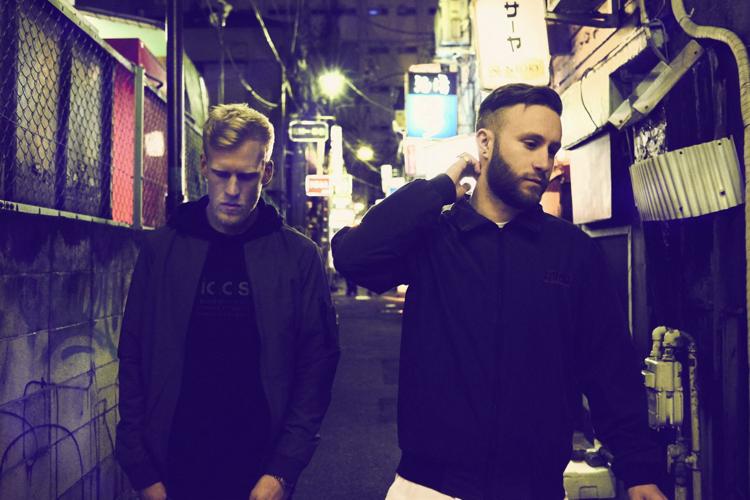 Chances are you've heard at least one of Snakehips' hits, the highest charting song being 2015's 'All My Friends' featuring Tinashe and Chance the Rapper. 'All My Friends' climbed to No. 5 on the UK charts and No. 3 in Australia. 'Cruel' featuring Zayn Malik, a member of chart-topping UK boy band One Direction, reached No. 33 on the UK charts and No. 17 on the U.S. dance charts.
2017 saw Snakehips pair with Danish singer MØ for the track 'Don't Leave' and their 2018 EP 'Stay Home Tapes' featured 'Cruzin'' with St. Rulez, which reached No. 45 on the U.S. dance charts, as well as 'For the Fuck of It' with Jeremih and Aminé.
The Snakehips concert coincides with the annual Animal Masquerade at Williwaw, in which attendees are encouraged to wear masks of animals. Ray Flores of Showdown Productions said Snakehips, an act he first saw at the Coachella Music Festival, sticks with the theme he goes for in the Animal Masquerade model. The decorations for Saturday night's show will be of a jungle theme.
"We always try to theme the masquerade with a band with an animal name," Flores said. "Last year was Jai Wolf, the year before that was Big Wild and the first one we did was the Giraffe Squad."
Flores said the first year's event drew close to 600 attendees and has kept growing since then with more than 1,000 turning out for Jai Wolf last year.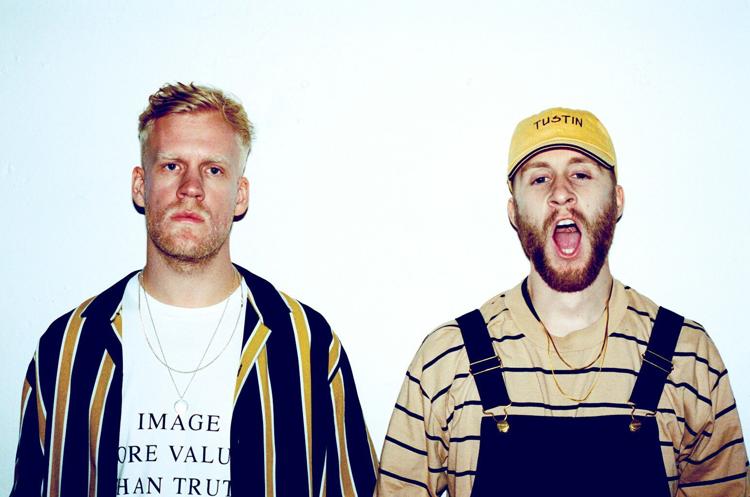 "(Snakehips) is a little less EDM, more mainstream pop and hip hop — almost like a rap show," Flores said. "Rap is the No. 1 game in the world right now, so this should be a nice little twist with two producers, DJ's from England that you'd probably catalogue more as hip hop."
On Wednesday, we caught up with James Carter for a quick Q&A ahead of the duo's first visit to Alaska.
How did you guys get your start in music? Was it always EDM?
We came up in the Soundcloud days. Soundcloud and YouTube we're really pivotal at the beginning as it helped get our remixes and bootlegs shared across the internet.
How did the name Snakehips come about?
Ollie had an ill-fitting pair of jeans years ago and used to pull them up waist high and do a funny dance. His friends called him 'snakehips' and it kinda stuck
What's your songwriting process like? Do you know who the collaborating vocalist is before you start?
It varies each time but more often than not we'll have a sketch of a song then we'll start writing and fleshing out the song. Once the song's in good place we'll start thinking of feature ideas.
How do you make a hit?
Lots of cups of tea and the patience of a saint.
What's the key to putting on an exceptional live show?
Energy. The crowd will always feed off of it so it's super important.
What's up next for Snakehips? Album? Tour?
We've just been in the studio writing for a while, lots of new music early next year then back on the road again!
Have either of you been to Alaska before? Any tourist stuff planned for your visit?
Never but we've always wanted to! Definetly one to tick off the list!