A few years ago, my family announced that we would be leaving Montana after 26 years and moving to Alaska. We reached out to the few friends we already had up in The 49th State and asked what we needed to know going in. One friend made us a list of lakes and hikes, breweries and restaurants to check out. Another sent us two CDs. This was my first introduction to the music of Ava Earl.
As we, in this edition of the Anchorage Press, look forward to the forthcoming album from Av…
Now, Ava is taking on her own big journey, traveling to Nashville, Tennessee to record her fourth studio album, with JT Nero of the band, Birds of Chicago. This marks the second time that Ava has gone Outside to record an album. She recorded her 2018 album, Am I Me Yet? at The Hallowed Halls studio in Portland, Oregon. But this time is different. "... mostly because I am handing the reins over to JT (Nero), as far as the overall arrangement, sound, and theme," Ava said in an interview just before her departure to Music City last week. "But It is still (going to be) a collaborative effort."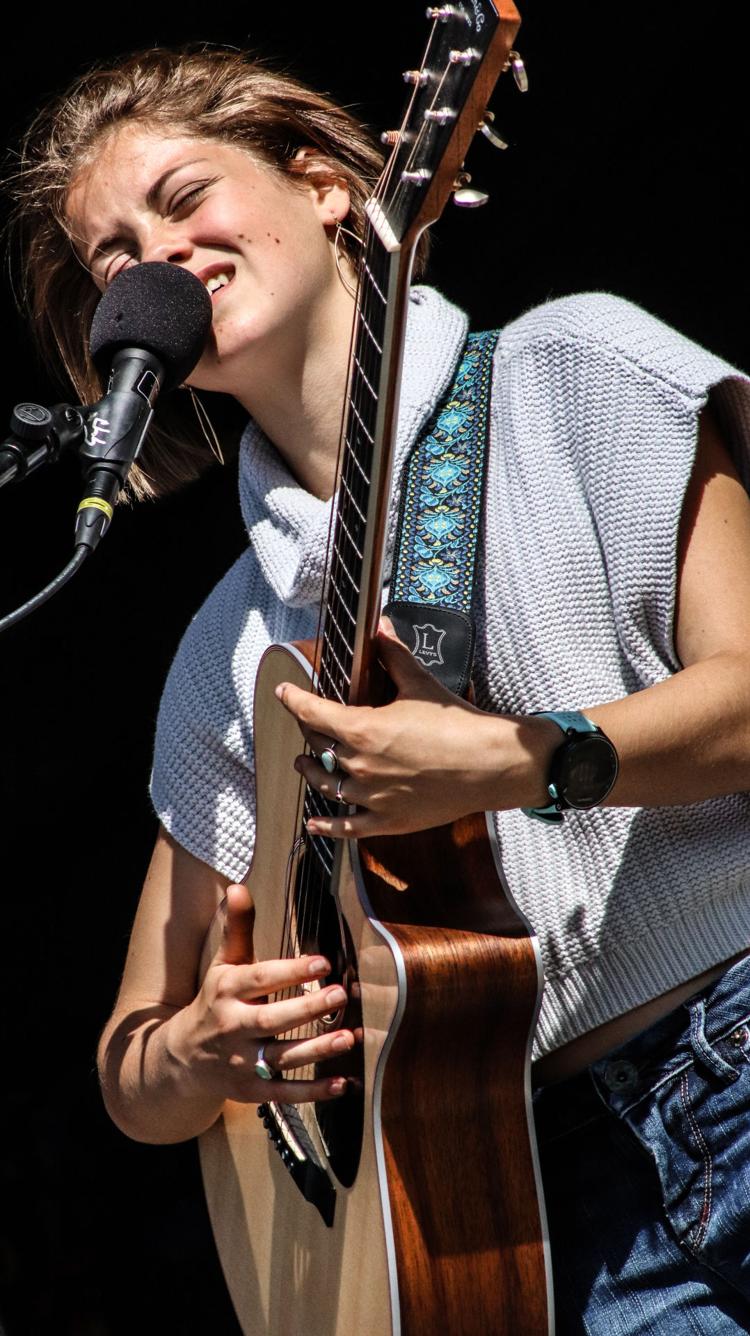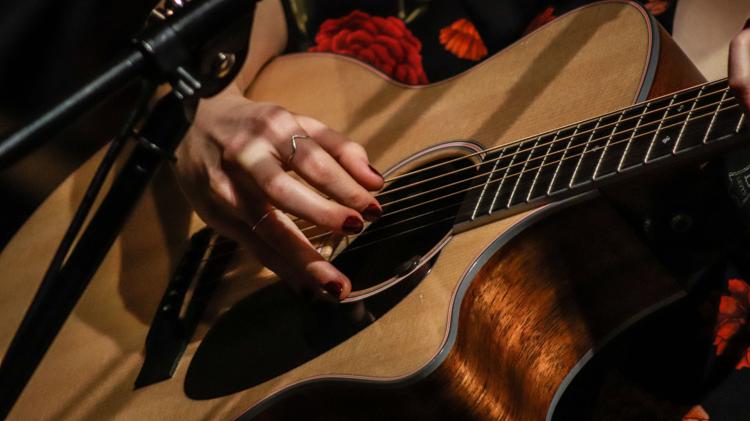 Marked as a solo singer-songwriter type, collaboration is something that surrounds Ava. Just as community is so integral to survival in much of Alaska, Ava seems to always find a way to bring the community together. A veteran of the Parlor in the Round stage and Writer's Block listening room stages alike, Ava's intricate playing style and raw and real lyrics engage both the ear and the soul of audiences of all ages. From performances this past summer with the newly-minted Ava Earl Band, featuring local musicians Chris Lesesne on guitar, Cameron Cartland on drums, and of course, Andy Mullen on bass, to shows over the years opening for Tim Easton, Rhett Miller and Maggie Rogers, Ava continues to prove that while she is a strong solo artist, there is something special about sharing the spotlight.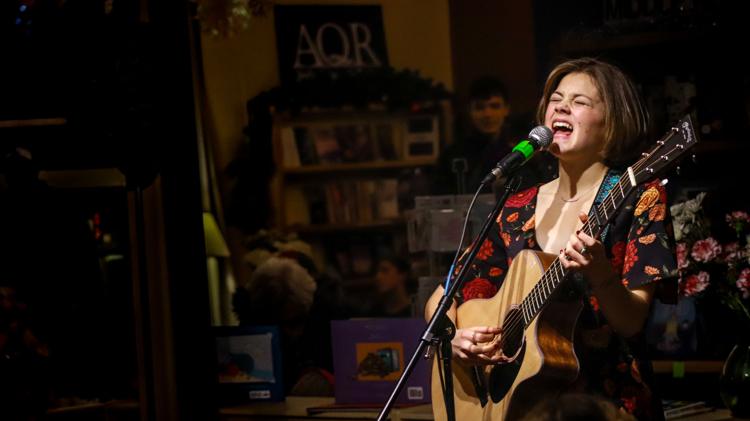 "(I am only doing) what I do today, with a lot of help from amazing friends and collaborators, and the Girdwood and Alaskan music scenes," Ava said. "It's people like Julia Issac, Andy Mullen, Hawkins Wright, and Melannee Stiassny, and so many others, (that) are (...) a huge part of the reason I have made it so far."
All this at just 17 years old. She was 9 when she began playing music, 13 when she first took the stage at Salmonfest and just 14 when she opened for Maggie Rogers, whose hit 'Alaska' climbed to No. 13 on the Billboard 200.
Ava admits that being from Alaska has helped set her apart in the Lower 48.
"Being a young, female artist is both compelling and super ordinary. But Alaskana (which Ava loosely defines just as music inspired or defined by Alaska or Alaskan life) is definitely a sellable genre. Nationally, I am one in a vast ocean of equally hardworking and talented people. Yet people who aren't from Alaska are naturally curious about Alaska, so selling yourself as from Alaska is pretty effective."
It is that that she hopes people will see.
"Honestly, it's my hope that people care more about my music than my age," she said. "If they are impressed by me, I want it to be because of what I have done, not because I am doing it so young."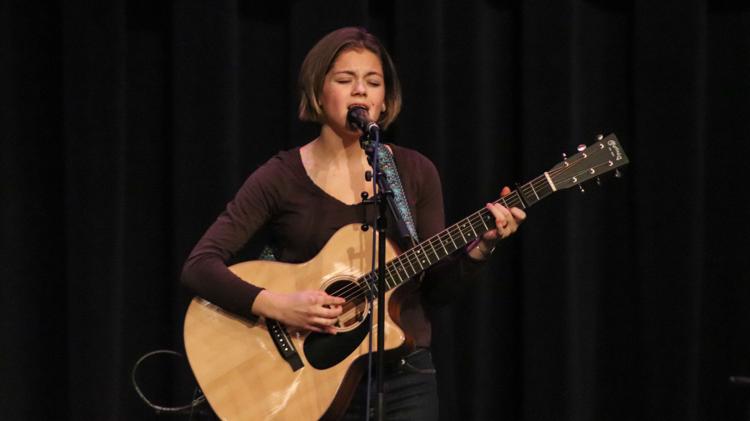 Though she says that she has never felt that she has been treated unfairly for being so young, she is proud that now so many venues know her primarily as a musician. But she knows that it is not that way for everyone. "If you want your music to be for more than just you, then just start sharing it," she said. "The Under 21 Open Mic in Anchorage is a place where I started performing... Put yourself out there and do what you love, and hope the world can carry your music to the ears of someone who loves it just as much as you do."
When not on stage, Ava is a junior at South High School, commuting from her home in Girdwood to Anchorage each school day. She also runs track in the spring, cross-country in the fall, and is on the nordic skiing team in winter. In a way this is just a further extension of her collaborative nature.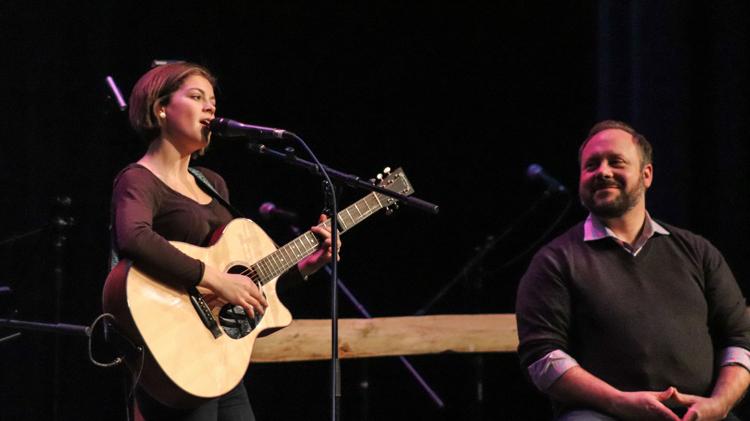 "The past few years, I have been Team Captain of my cross-country team, as well as a leader in my other sports. I have learned a lot about both leading and collaborating with people (being an athlete) and I think that is certainly a skill that lends itself to music very well," she said.
Earl admits that her life can get crowded at times with school, sports, music, and family, but she has learned to be a diligent worker because, "it gives me more time to do the things that I love, and if I'm lucky, a bit of free time to goof off."
Through her music, Ava Earl may be an old soul, but she is still just a teenager and determined not to let herself grow up too quickly. Thankfully for the rest of us, that seems to mean Ava Earl music for a lot of years to come.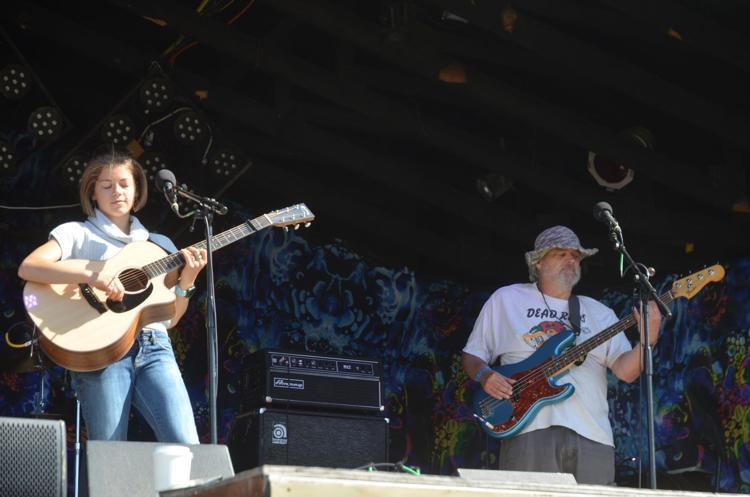 To learn more about Ava, keep up with her journey to Nashville, and hear her music, you can follow her on Instagram (@avaearlmusic) or on Facebook as 'Ava Earl', or visit her website, avaearl.com. You can also stream her two most recent albums, ava earl and Am I Me Yet? on Apple Music, Spotify, and YouTube.