If it seems like Electronic Dance Music is taking over the world, that's because it is.
Musicians who play instruments are being swallowed whole by this juggernaut of DJs and beatmakers who travel light and cheap and lure hallucinogen-fueled crowds to an invisible Mothership with their hypnotic digital patterns that may represent the complete deconstruction of music, of story, and maybe even of what it really means to be human.
But who's to say skilled instrumentalists — even acoustic instrumentalists — can't participate in this genre, too?
That's an envelope being pushed like none other these days by Talisk, a chart-topping Scottish folk trio out of Glasgow coming to Alaska, courtesy of the Anchorage Concert Association, for a Friday night show at the Performing Arts Center and a show Saturday night at the Alaska Centennial Center for the Arts in Fairbanks.
"Our sound is a hard one to define," said Talisk frontman Mohsen Amini. "It's new age traditional — almost EDM mixed."
When playing before a standing-room only crowd, the guitar/fiddle/concertina and footdrum trio will often accompany their driving beats with an energy so electric you'd swear that at least one of those instruments must be plugged in. Alas, only the laser lights are, enhancing the acoustic rave feel.
Friday night's show at the Performing Arts Center will be a show of the seated variety, but Amini promises it will be every bit as entertaining.
"When it's a standing gig, you have the full light show and expect to have the time of your life; have a couple of drinks and have a great time," he said. "Through all the years we've done all live, nothing backtracked. If we need to tailor to a seated audience we will, but everyone leaves enjoying the show."
Talisk, which gets its name from a Gaelic word meaning 'land of the cliff' began in 2014 and found immediate success, winning the BBC Radio 2 Young Folk Award and Folk Band of the Year at the 2017 MG Alba Scots Trad Music Awards.
"We just started doing one gig and then another — back then we were just kids," Amini said. "We won a couple of competitions at folk awards and we decided to run with that."
Since then, the band has recorded two full length albums with their third album called 'Dawn' dropping Friday, the night of the Anchorage show. It's the first Talisk has recorded with new fiddle player Benedict Morris.
Perhaps the feature that sets Talisk apart in the Scottish/Irish folk scene is Amini's use of the concertina, a seldom used reed instrument that looks something like a tiny accordion that Amini does nothing less than thrash with on stage. Amini began playing it when he was 10 and today plays one that's more than 120 years old.
"That comes from music classes back and home — and pub music," Amini said. "It's more associated with Irish music than Scottish, but I grew up on Irish music… Nobody knew how to play it so they just gave it to me and said, 'just you have fun, turn it into something musical.'"
The Scottish folk scene soon took notice of Amini's skills and in 2018 he was named Musician of the Year at the BBC Radio 2 Folk Awards, at 25, the youngest winner ever.
"It's got a certain tone to it — sharp, high kind of attacking sounds," Amini said of the concertina. "There's not a lot of concertina players in the world. I like to push boundaries and I'm playing the concertina better now than I've ever been. I experiment a lot with pedal boards and bells trying to find a new way to reinvent in the instrument… Real big things come in small packages."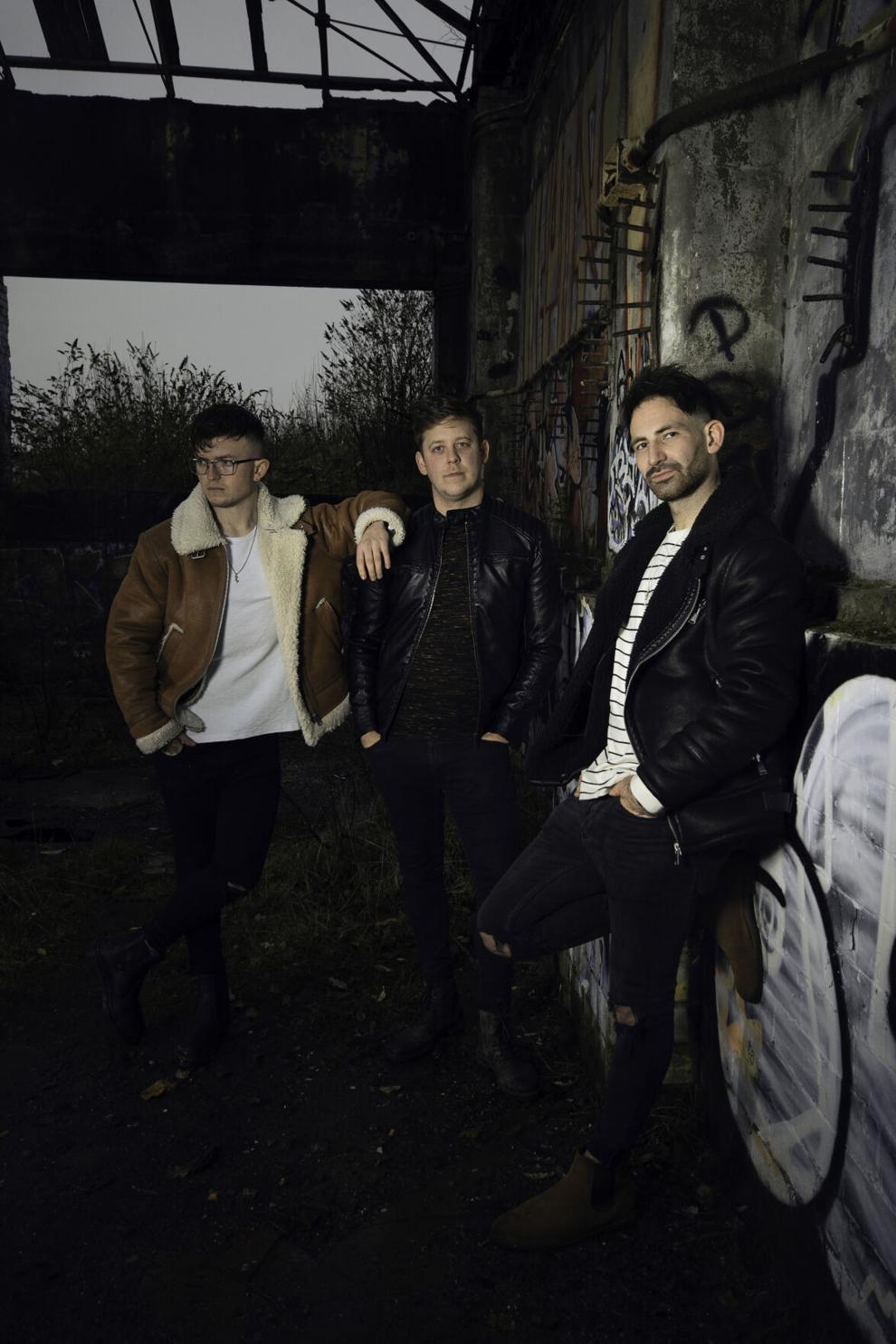 Mohsen was born in Glasgow to an English mother and Iranian father. He visited his father's homeland a couple of times in his childhood but hasn't been back since.
"I'm not scared to go back, but I never really had the chance to go back. I would actually love to," he said. "It wasn't until recently that I had the chance to play Iranian music; it's not the same. Ours is a very set A part, B part, whereas Iranian is more classical, big, whole pieces as opposed to portions."
Talisk's Alaska jaunt begins Wednesday in Valdez and after the Saturday show in Fairbanks, they'll head to Bozeman, Montana for one and then tour up and down the midwest. After two years of Covid lockdowns, Amini is thrilled to be playing live again.
"We played just before lockdown a gig in Chile and that was an absolute mental journey," he said. "We went to Borneo, Australia, America, Canada, Portugal; that's one of the things we love in the band, that affinity with traditional music, Scottish and Irish, take back the culture and enjoy it. You find a lot of ex-pats who want to see your music. We find ourselves all over the place having the time of our lives."
Among Talisk's international superfans is well known Alaska economics maven and pundit Brad Keithley, who first saw the band at a festival in Cape Breton, Canada and several times since has traveled to Scotland expressly to see the band perform.
"The thing that makes the band exceptional is the energy they bring to their playing," Keithley said. "It infuses the audience while they listen and they take that away from it after it's over."
Amini said fans like Keithley are the best part of touring.
"You don't know what you've missed out on until you go," Amini said. "Honestly, sometimes when people come to your show that much you become friends. If Brad is what Alaskans are like, I want to get to know more of them."