I may be taking some liberties with the English language, but I'm calling this week's column a trifecta. This is the first time in my 22-year history of unerring weekly beer columns that I've been able to announce a new Alaska brewery three weeks in a row.
Welcome Forbidden Peak Brewing Company of Auke Bay, Alaska's latest breweries to prepare to pour beer after a long struggle to bring the dream to life.
Last week I wrote about Growler Bay Brewing Company in Valdez, and the week before that, I covered the imminent opening of Valdez Brewing Company.
From what I gather, Forbidden Peak – the fourth brewery in the Juneau area – should be open the soonest.
In terms of Juneau-area breweries, Alaskan came first, Devil's Club followed and Barnaby Bay was next. Of the three in the recent trifecta, I expect Forbidden Peak to open first, then Valdez Brewing Company, then Growler bay — not that it really matters. Alaska's got plenty of room for new breweries, even in our smaller communities, and we're thirsty for all of them.
"We're about two weeks away," says brewer/owner Skye Stekoll, a long-time homebrewer with commercial brewing aspirations. "We're just putting on the finishing touches and we're looking at somewhere around October 12 or 13 to start pouring beer at the brewery from the tap room."
Stekoll and his wife Sara have been tinkering with the idea of opening a brewery for over a decade.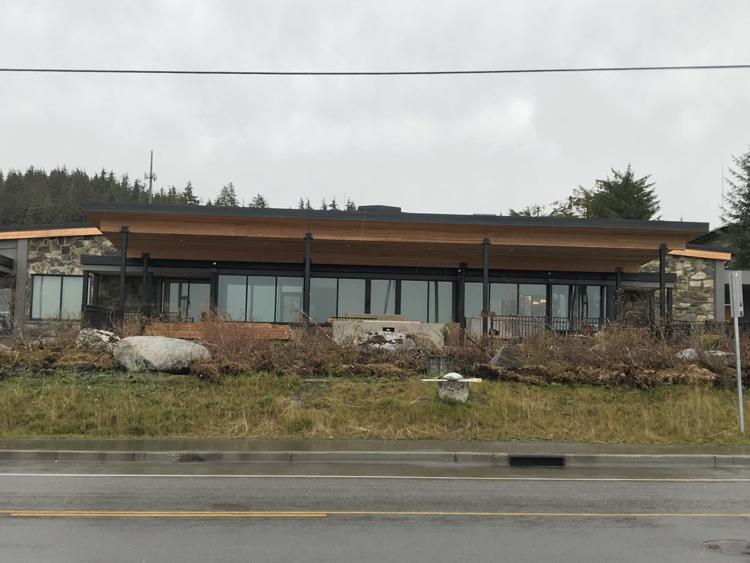 "In 2006 we were down in Seattle. My wife was in grad school. There was a homebrew store a few blocks from the house. We started dabbling with that and it wasn't too long before we started thinking seriously about starting a brewery," he says.
Stekoll was born and raised in Juneau. He went back and forth out of state for college and most recently joined his wife for school down there. "I went down with my wife for her graduate program. She's a physical therapist when we're not at the brewery," says Stekoll of their travels.
"It's been a long journey in that sense. We moved back to Juneau in 2008 and actively started looking for a location. We definitely wanted to be out here in Auke Bay," says Stekoll of their aspirations to source a building and settle down and find a brewing home. "We located this building and it's the ideal situation."
Auke Bay was the purposeful location, although it's away from the hustle and bustle of downtown Juneau. "This was our ideal situation out here across from Juneau," says Stekoll. "This area is sort of up and coming. Growth is happening out here; this is sort of a micro-neighborhood and everything's within walking distance. It's quiet, but in the summer, people are out where whale watching and fishing. The miners come in."
Auke Bay gets its tourists, and tourists can be a big shot in the brewing arm in the busy summer months, but like other small community brewers, Stekoll and his small staff are more interested in building something intimate and sustaining all winter long with locals in mind.
"Sure, we really want to accommodate tourism, but we want to make sure it's not downtown-ish; we want to make sure our focus is on our own neighborhood out here," he says.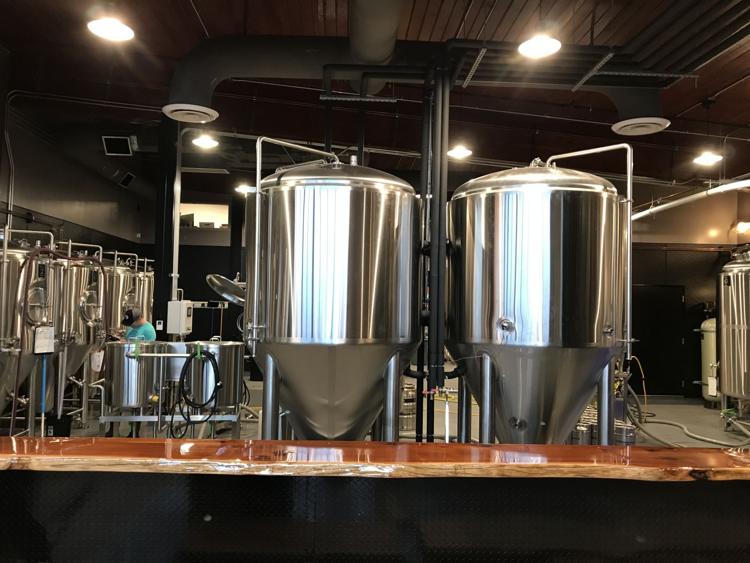 Stekoll will be brewing with two others in the 10-barrel brewhouse. "One of my friends comes with commercial brewing experience; I got him on board. The other brewer is someone I homebrewed with together for a long time," he says. "The three of us are involved in the brewing side of the house, and on the tap room side, we're capitalizing on the nearby university which is a great resource for part time help."
"We've got about 130 barrels of fermentation capacity and we're aiming for putting out between 1,500 to 2,000 barrels annually," says Stekoll. "As for packaging, we absolutely want to get into canning our beer, but in terms of distribution, we want to just focus on Juneau because of location and accessibility. Getting anything further out is quite the undertaking," he says of plans to stay close to home and offer crowlers, growlers and keg fills for the locals.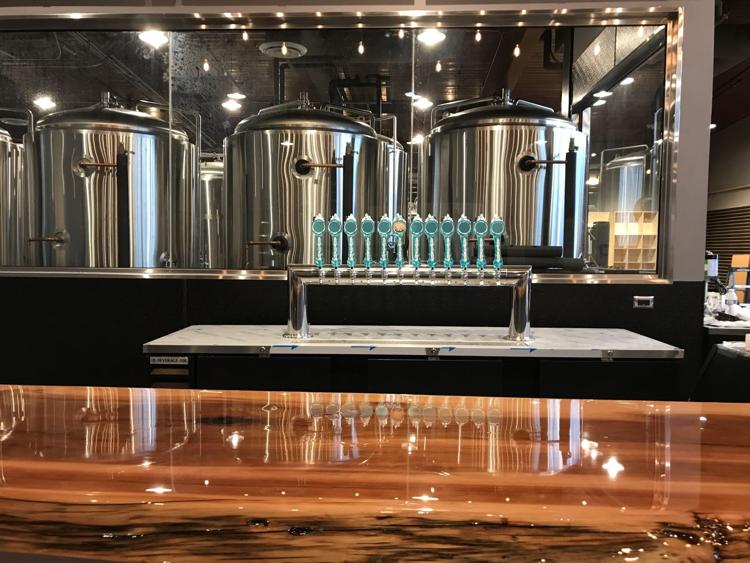 As for the beer, "with the other breweries in town, the thing that people aren't doing is a lot of lagers. We want to focus some on that. We're starting simple with the basics and are aiming for good quality ales, IPAs, blondes and easy drinking beers. We hope to have 12 beers on tap at any given time," says Stekoll. "We'll have Auke Bay IPA, First Descent Pale Ale, Peak Style Blonde, and others we haven't named yet. We're thinking we'll have at least seven or eight on when we open in a couple of weeks. Right now we're brewing a dark lager."
The building is situated in a long, single story building facing the street. There's a kitchen next door. "They'll have a serving window to the brewery with an indoor food truck kind of situation. The group is called Red Spruce and their menu changes with a kind of around the world theme. They'll provide the staples of standard pub food with a healthy Alaska twist, and they'll go 'around the world,' and we'll make beers to match the food," says Stekoll of the setup.
Another focus is on outdoor seating, something that's a little rare in the Juneau brewery scene. "We hope to become our local community's gathering spot. We're in a nice spot and we've designed a lot of covered outdoor seating. There's not a lot of that in town. We wanted to take this place beyond the beer; it's a feeling. Even if it's raining, we want to be outside a lot," he says.
The local community has been very supportive, but I'd expect that with any small brewing operation. "We tried to fly under the radar during construction, but it's been overwhelmingly positive when the information got out," says Stekoll.
What about the other breweries in Juneau?
"That's the thing about this industry; the other breweries have been hugely supportive. Local breweries help each other out in any way they can. Almost every brewery we've talked to has helped us push toward opening and have shared with us what they've gone through when they got started and moved toward opening," says Stekoll.
Juneau's already a beer lover's destination, but Forbidden Peak Brewing Company is one more reason to make the trip south for good suds. I'm definitely overdue.
Announcing three new breweries in a row is testimony to the explosive popularity of small scale, local brewing in Alaska. New breweries are popping up faster than I can discover and keep track of them. Let's go for four. Heard of any upstart breweries I might not have? Let me know and let's continue to celebrate great beer up here as we edge ever closer to 50 operating breweries in our great state.