When it comes to beer, our locally brewed stuff is the best. There's no doubt about that. But when it comes to the best beer in the world — ours included — you have to reach. I'm good at reaching. I do a lot of research. I follow trends. I look at what's hot and chase it with abandon.
I long after what's hot, but the problem with greatness is that we don't get it all up here. Most of the best breweries in the world are not huge. They're not even regional. The world's best artisan breweries are known very close to where they brew and inspire greatness in hometown and nearby communities.
What are the symptoms of this greatness? Despite their short reach, beers from these breweries are quickly recognized. Word gets around. Local stature is instant, regional recognition follows and suddenly, brews from these small breweries are sought after globally.
The beer market in Alaska is different than anywhere else because bringing beer up here involves a lot of cost, and the increased cost involves risk for our distributors that do what they can to bring us the best.
Beer marketability has a lot to do with palate maturity. The best beers in the world aren't always the ones that appeal to the masses, the sub masses, or even the approaching elite beer lovers. That being said, to chase after some of the finest beers in the world — and especially in the United States where the best beer in the world is made — doesn't make economic sense to those that can bring beer to us and sell it at a profit. The target market for these elite beers is very small.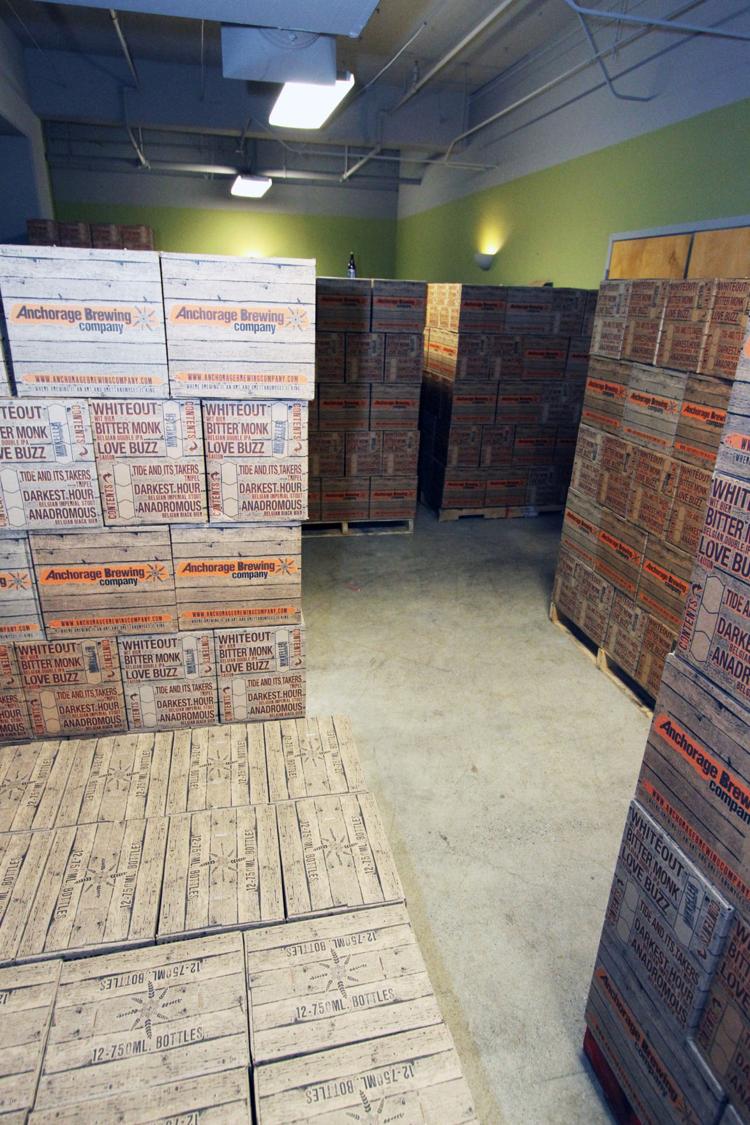 There's one time every year where none of this matters because we can get artisan greatness in an event that doesn't take place to make money, but because beer greatness matters. The event comes to us from a local brewery that matters locally, regionally and globally.
Anchorage Brewing Company's annual The Culmination event is this weekend, Saturday, July 20 from 2 to 6 p.m., and if you want the best of the very best — ever. This is a don't-miss gig. Appeal for Culmination grows exponentially every year; not just attendees, but brewers from around the globe compete to get included in this special celebration of the finest beers on the globe.
For first time attendees, expect around 100 different beers from 30 different breweries, many with the artisan brewers serving the best beers they make and sometimes beers made just for the Culmination. Don't expect to drink through them all; mathematically, you'd have to pound 25 samples an hour and given the potency of most of these brews, you'd be comatose if you made it halfway through. Regardless, this is a designated-driver event.
So, for returning imbibers, what's new?
"All of the beers are different every year," says Anchorage Brewing's owner/brewer Gabe Fletcher. "There are five new breweries in the mix, but all of the beers, even from my returning breweries are new. I try not to have any repeats."
Funk Factory Geuzeria from Madison, Wisconsin is on board this year. Untitled Art Brewing – also from Wisconsin is another attendee attesting to the growing high end craft beer market in the Midwest. Green Bench Brewing is coming up all the way from St. Petersburg, Florida. Troon Brewing from Hopewell, New Jersey is new this year representing the upper northeast reaches of the United States and Three Magnets Brewing from the historic district of Olympia, Washington is coming from our nearest state neighbor below us.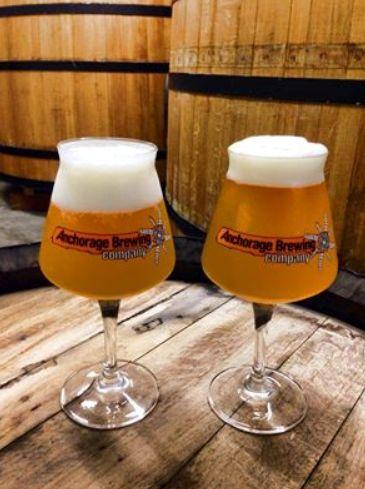 You may have been to one or more of the new breweries, or of the remaining breweries in the mix, but you'll have never found these beers available in Alaska, and that's a big draw to me. Four or five beers from Cantillion Brewery in Anderlecht, Brussels is the stand out from across the pond. Although this beer is easily recognized, getting draft selections from this global icon is rare indeed.
"Food is going to be provided by Fire Island Rustic Bakeshop; they'll be running our pizza oven. Matt Storm is coming up from The Masonry in Seattle to serve his incredible meatballs. All of the food's free; it's included in the ticket price. Walk up, grab all the pizza and meatballs you want while you sample the beer. We have a local jazz band on board, it doesn't really have a name but is just a collection of the best jazz musicians in town," says Fletcher of other amenities at the Culmination.
Fletcher will be serving his own beer, too. Anchorage Brewing Company's beers are some of the most sought after on earth. Boxed sets of six variations of his infamous Deal With the Devil Barleywine – released in 2017 — are commanding $1,200 each right now on collector's websites, for example. Fletcher doesn't beg breweries to participate in this annual event; he has to turn most of them away. Fletcher's standards are high. Breweries randomly send him resumes in the form of cases of beer for consideration.
"I haven't fully rounded out what I'm serving yet, but for sure, I'll be pouring Omnipolloscope #2, a black barleywine that's part of the worldwide collaboration series that's been taking place for the last couple of years," says Fletcher. Fletcher also brewed a tripel IPA as part of this ongoing project and will be serving that too.
If the $100 a ticket price for admission, the beer, the food and a commemorative festival glass gives you pause, consider that just four or five bottles of beer — if they were even available here commercially – would easily command that much in one of our liquor stores. Only 350 tickets are available and they go fast. Check theculminationfestival.com for availability.
If you can't make the Saturday gig, consider hitting Anchorage Brewing Company on Friday for a special beer release paired with a special pizza offering. Fletcher made a beer for Tired Hands Brewing Company's owner/Brewer Jean Broillet following a bet Fletcher had with him and ultimately won, but Broillett reneged on. It's a long story, but Fletcher bet Broillet that they'd catch 25 fish on an excursion on Fletcher's boat they went on. The loser of the bet would get a lemon meringue pie Broillet was bringing for the fishing day. When Fletcher hauled out the 26th fish, the pie was to go on Broillet's face on the dock when the boat got back
When "pay up" time came on the dock, Broillet sheepishly admitted to throwing away the pie the night before. Fletcher told him "I'm hiring a pie assassin to come and find you and take you out." Fletcher then tormented Broillet by having lemon meringue pies from local bakeries mysteriously show up at Broillet's brewery.
Fletcher then made Pie Assassin, a lemon-esque New England style IPA. He packaged up a special six pack of beer, one of the cans of which was filled with pressurized lemon meringue and sent it to Broillet back east. I think you can figure out how that all played out.
"I'm re-releasing Pie Assassin on Friday, the day before the Culmination. I'm also making a special pizza with three different cheeses and a special olive oil that I dry hopped with Galaxy hops. The pizza has prosciutto, freshly grated tangerine peel, and is drizzled with the dry-hopped oil," says Fletcher
The brewery opens at 2:00 on Friday and if you can't make Culmination, head down and cry in your Pie Assassin with a slice of pizza; Fletcher serves nothing but the best year around, and this beer's no exception.