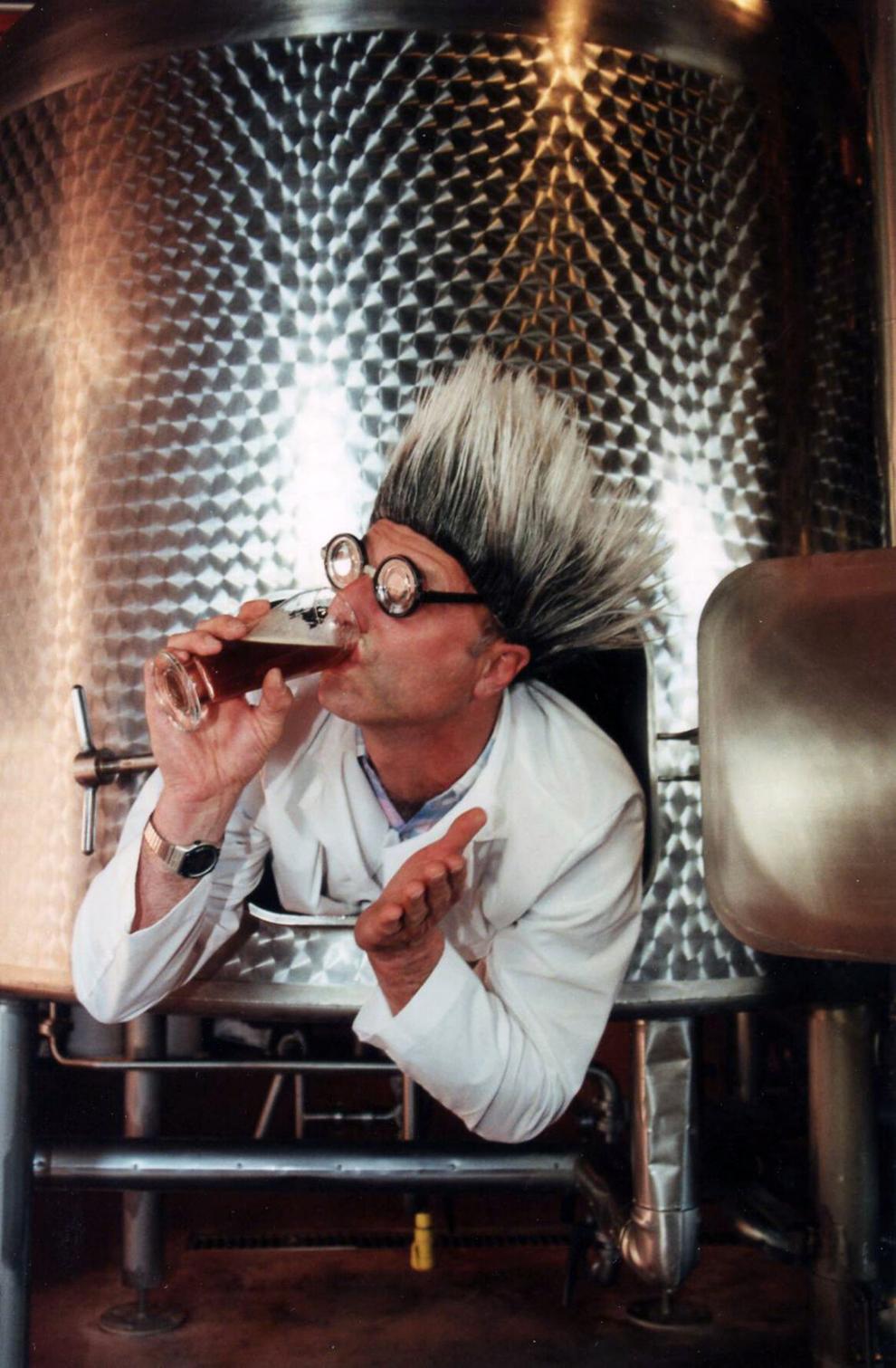 Sarah Perez makes no bones about who she is, what she wants, and where she's going. If you run across her at a beer event – or out at Bleeding Heart Brewing Company, where she's the manager and associate brewer, her soft nature belies her rock-solid core and steadfast determination in this crazy craft beer world of ours. By far, she's by far the most exuberant rising-star beer ambassador I've met in a long time. 
"I aspire to be the smartest craft beer woman in Alaska, then I will work on the Lower 48," she proclaims in a beer bio she sent me in anticipation of interviewing her about her establishing the first chapter of the Pink Boots Society ("PBS") here in Alaska. She's proud of the fact that she's the only black female brewer in Alaska right now, and that she recently brewed the only Black is Beautiful beer up here. 
Sure, anyone can say stuff like that, but Perez backs it up with both conviction and action. 
So, what does she want to do? By establishing Alaska's first PBS chapter, she wants to support the society's mission, which she paraphrases as her wanting to "inspire, empower and assist all the women I can to be passionate about craft beer." 
There's no doubt that her beer experience has obviously enlightened, empowered and strengthened her, and set a path for her she didn't have before. 
Perez's beer roots grew in Vegas. Originally from San Diego, she worked as a med tech in LA County. "That was 13 years ago. I was living in Vegas and drank Newcastle like water. I loved the stuff, but wanted to try new things," she says of her budding love for beer back then. 
Perez discovered the Lee's Discount Liquor chain in Vegas to see what else was out there in the beer world, and she never looked back.
"The guys would be like 'here, try this, you'll love it. Try this one, try this," she says of her path to foamy enlightenment. 
She needed a way to keep track of all of the information that was spilling across her palate, over her senses and through her head. She discovered that beer tracking app Untappd and that pointed her to more nearby craft beer discoveries including Ace and Ales, a craft beer mecca that featured some of the nation's best beers at the time. "They'd get these super pristine beers like Three Floyds, Pizza Port and they even got crazy beers from Alaska including Anchorage Brewing Company beer once in a while," recalls Perez of her formative years. 
"I made good friends with a bunch of really cool beer people and I started drinking a lot more new beers a lot more frequently. We had a standing date at Tenaya Creek Brewery in Vegas where we all brought in our own stuff and did bottle shares," says Perez. Sometimes we did a style theme, sometimes it was a brand thing. The guys always had a different opinion than the girls did and we had heated conversations and feud about it all the time."
Perez wasn't working in the beer industry at the time, but she was literally saturated in it. "We'd road trip to other places, we'd drive everywhere to get new beer. We went to every beer event and just couldn't get enough.
Perez broke into the industry by getting a job at Aces and Ales. She soaked up everything she could about the industry: including getting to know every brewer in Vegas. She enrolled in the noteworthy Cicerone Beer Certification Program.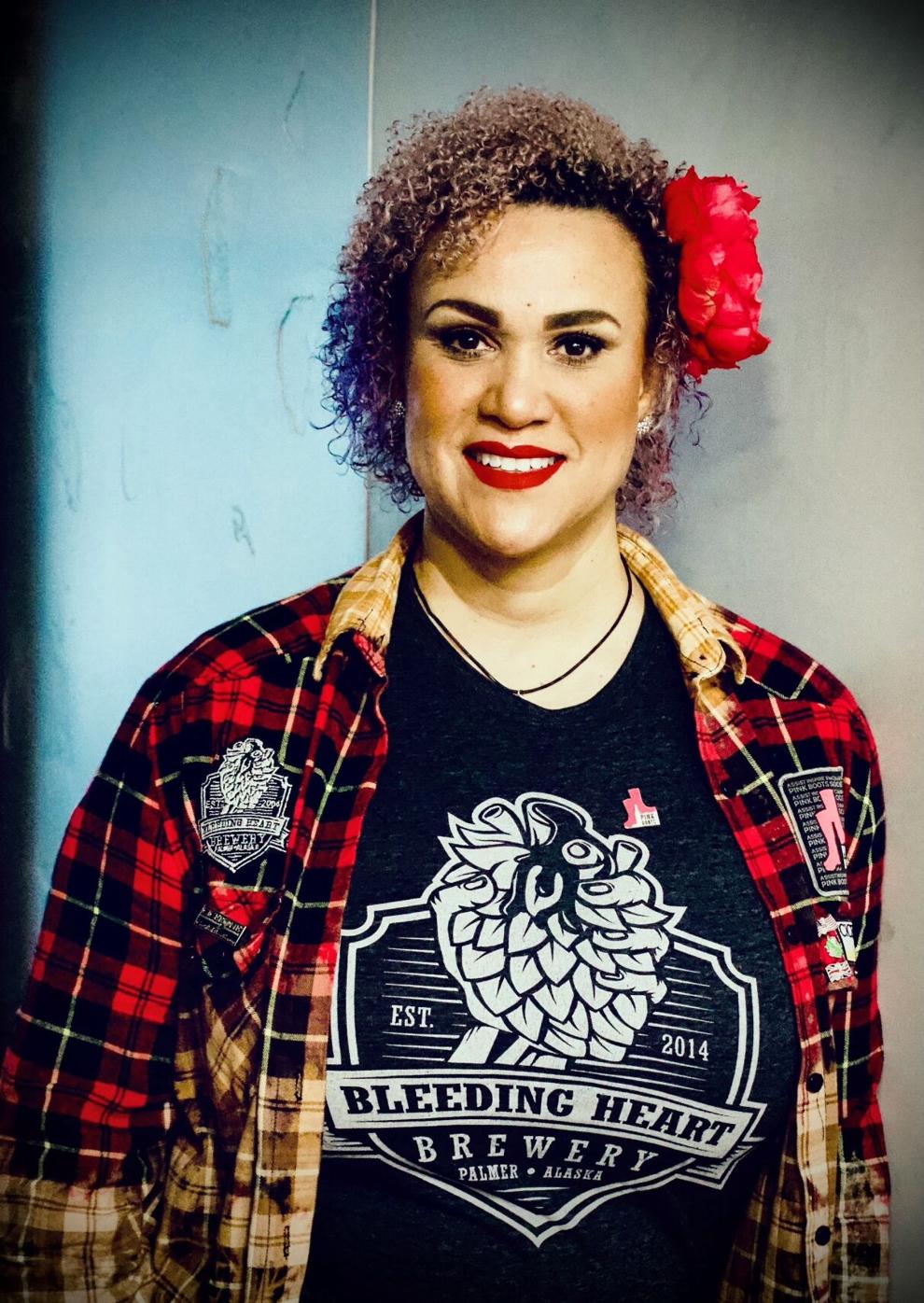 Somewhere along the line, she had an epiphany. "The girls and I were like, 'we need to start our own club.'" "I started the first Barley's Angels in Las Vegas, and by the time I left to come up here, 200-plus women were a part of what's sort of a spinoff of the Pink Boots Society," explains Perez.
"The difference is that women in Barley's Angels aren't necessarily in the beer industry, but are just folks that love beer and want to learn more about it. Pink Boots caters to the broad cross-section of women in brewing, from servers, to women brewers, beer planners, designers and even beer writers," says Perez of her advocacy efforts in those early days.
Perez's then-husband's military career brought them to Alaska. At her going away party, beers were exchanged, the most notable of which included one of her all-time favorite beers – a selection from Delaware's Dogfish Head Brewing Company that came from her group and the hugely inspirational Deal with the Devil Barleywine from our own Gabe Fletcher's Anchorage Brewing Company.
"I said, 'mark my words, I'll work with Gabe Fletcher one day,'" recalls Perez of her early obsession with a guy she says "is a god that walks on beer." It took her a couple of years, but she eventually landed a job as a server.
"I worked for Gabe for two years and during that transition, I'd go out to Bleeding Heart Brewing. I got really close to the boys out there," she says of her relationship with founders Zack Lanphier and Stephan Marty. 
Bleeding Heart became her Cheers. "I loved the place; we'd bounce ideas off each other. "Even for me, a big city girl, I don't look like every Alaskan female, but every time I'd pull up, they'd know it was me and greeted me by name. That small town-feel and feeling like I was home always brought me back," she says of the experiences leading to her job as tap room manager after the brewery relocated from its original farmland setting in the back of Palmer to a location close to the center of town last year.
"They didn't want to have to worry about the tap room and I was the perfect person to take it over, clean it up, make it shiny and make sure everyone knew their roles, the importance of their roles and became educated about the beer, what it is, what it takes to make it and how to talk about it," says Perez of her ongoing focus on education and advocacy. Shen's been getting some time at the kettle as assistant brewer since then too.
Last September, Perez started Alaska's first PBS chapter. More of her nagging, internal driving beer-centricity pulled this effort from her. "I just wanted to be able to hang out with like minded females that want to be right next to me doing this beer thing, learning how, and not being afraid to ask the right questions," she says of her nod to her own internal compass that keeps her focused entirely on beer. 
The PBS is a global nonprofit that promotes and supports women in the fermentable beverage industry that includes more than beer. "In 2020, the biggest push was to incorporate all levels of fermentation including cider, mead, wine and distilled spirits, for example," says Perez.
This year, the PBS International Women's Collaboration Brew Day, or the IWCBD that first started in 2014, starts on March 8 every year. It's purposely meant to coincide with International Women's Day. Every year a style is selected and is brewed by female brewers around the world. It's called collaboration day because anyone can organize a brew day; a particular brewer does not have to be a member of the PBS to participate. 
Perez was fundamental in spearheading and organizing Alaska's participation in the collaboration, although Alaska's brewers have participated in years before. 
It's a lot about fundraising so that the PBS can continue to exist, but more importantly, proceeds from beers brewed generate scholarship money to assist in better educating female brewers and provide a resource for them to advance in a male dominated industry. It's a little bit of awareness, it's a lot of fundraising, and it's a ton of fun every year for breweries that participate. 
With more of our local breweries participating as time goes by, so far 49th State, HooDoo, Cooper Landing, Glacier, Bleeding Heart, Barnaby, Forbidden Peak and Alaskan from Juneau, Zip Kombucha, and Odd Man Rush are participating. 
"I'm going to be at these breweries each day and I'm hoping everyone's takeaway is that they get a great education day, learn what a brew is and what's in it and what it takes to make it," says Perez of her pride in participation. 
Midnight Sun jumped in and did a collaboration all on their own. This is what Perez hopes her organizational efforts lead to – self participation and advocacy that comes from within. 
"We have some of the most amazing fermentables here in Alaska. For me it's about planting a seed in everyone's brain that they can do so much more with so little extra effort; there's so much to offer here," she says. 
Perez is strong and proud. She's combined great national and local experience to put everything she has into everything she does, including bringing opportunity to women in the fermentables industry and cranking out some good beers at Bleeding Heart along the way. 
"I brought the magic inside of me to the state of Alaska and I'm giving it to you guys," she says of her contribution to our proud craft brewing industry up here.