To say that the Coronavirus didn't affect Alaska's craft breweries would be presumptuous, and actually flat out wrong.
Coronavirus was fatal to many businesses in Alaska, and in my world, some of my favorite places to eat and drink are gone for good.  All of Alaska's craft breweries are adversely affected, but as best I can tell, none of our now 51 craft breweries succumbed.  In fact, at least one new brewery has opened since last March, one is real close, and we should see one more by the end of summer.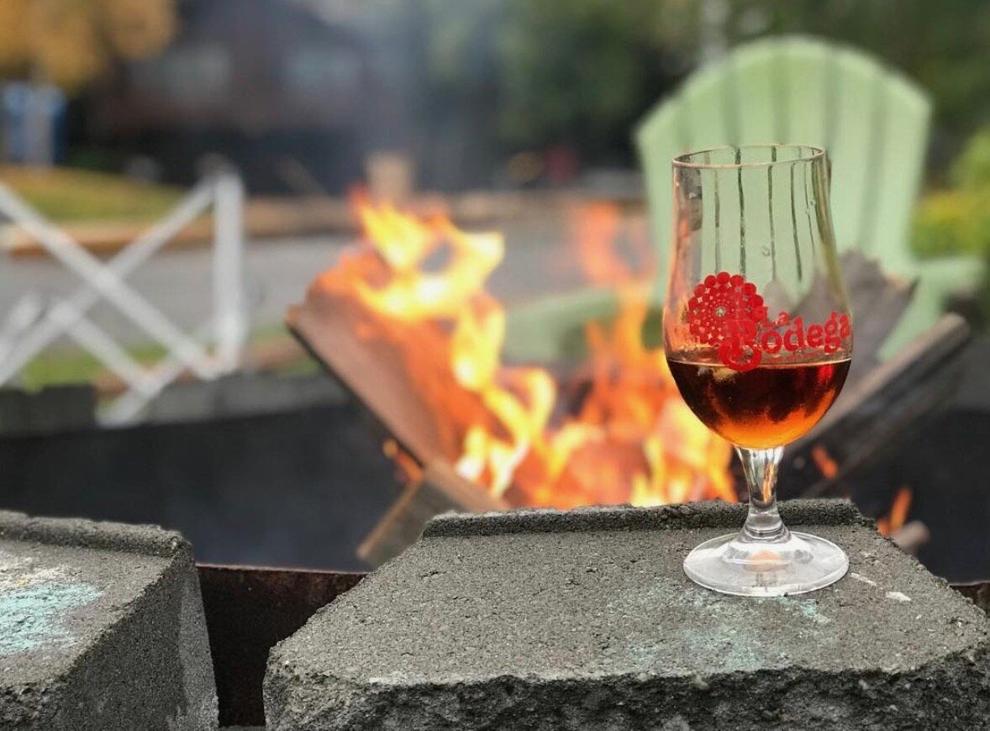 The survival of our breweries, and especially new entrants in the market during tough times says a lot about not only the tenacity of our breweries, but also the support we've given them in tough times, and our unwavering love for homespun suds. It says a lot for both existing brewers, and the new brewers that take the risk regardless of the conditions and the odds.
Last week, I announced Brewerks' arrival on the Anchorage scene with an anticipated opening on solstice. This week, welcome Raven's Ring Brewing Company to our foamy fold.  The Carr's/Huffman area brewery/winery and meadery isn't open yet, but it's well on its way. Look for a late summer or early fall opening for the 12150 Industry Way establishment that's in the mid-stages of build-out right now.
According to co-owner Lee Butterfield, "I'll be making the wine and mead.  You can call me a vintner and a mazer."
"It's going to be me in the brewery," says Dave Parker, who's slowly making the transition from his lead brewing job at Broken Tooth Brewing Company, an integral cog in the Moose's Tooth/Bear Tooth empire, where he's worked for the most recent 21 years of the brewery's 26 year existence.  
"There's four of us total," says Parker of Raven's Ring operations/management.  "One of the other guys is a plumber by trade; he'll be out handyman and responsible for brewery maintenance.  The fourth guy is an investor and is running our social media platform.  Me and are the talent."
"I always wanted Dave to call me the talent," says Butterfield, amicably.  Oddly enough Butterworth knows little if anything about brewing and Parker probably knows less about making wine and mead. Both are confident that the Raven's Ring product mix will draw a bigger mix of patrons because not everyone likes the same thing.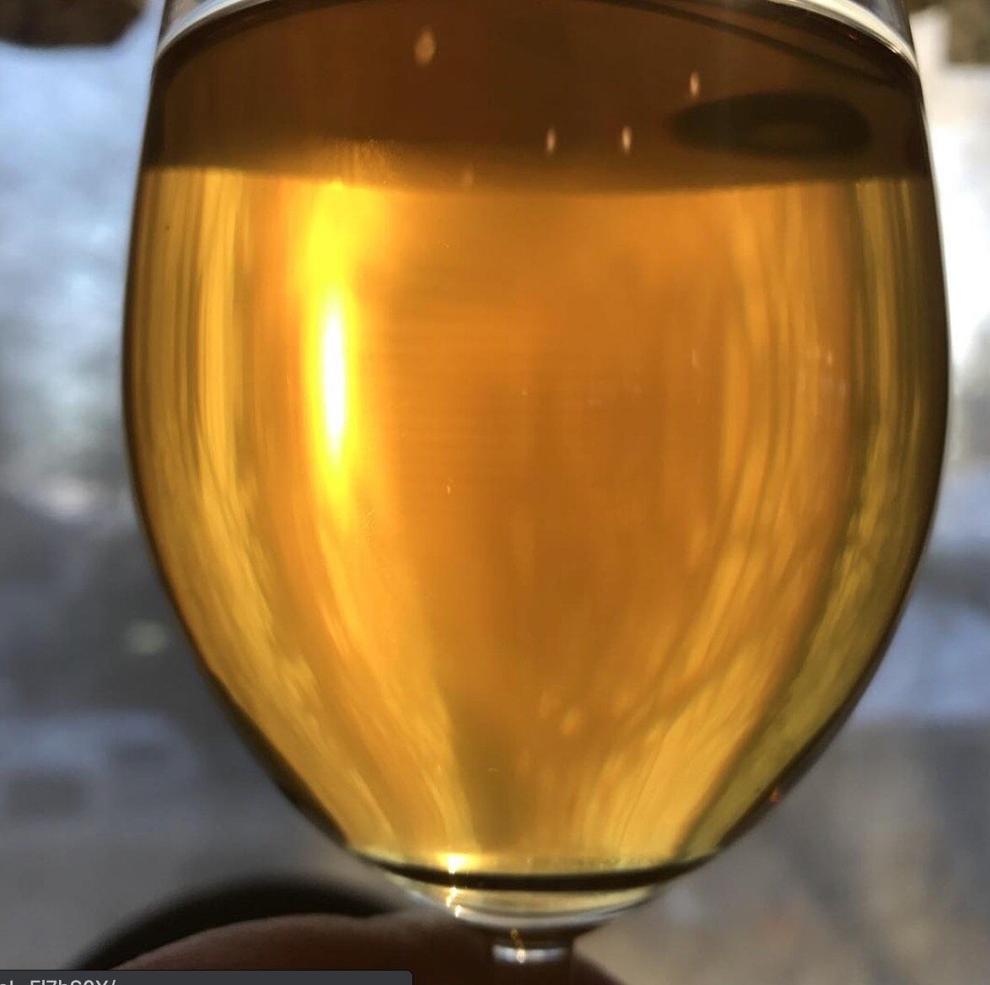 I don't know diddly about wine or mead either. I appreciate both beverages, I just don't have the vocabulary for either, so I shifted my interview focus to Raven's Ring brewing side of the house.
"I want people to know if they come to our brewery, they'll get a quality product that's fresh, clean, tasty and that they'll never be bored with.  We're going to have beer, mead and wine, and we're making soda as well. There's something for everyone; it's a good mix when you combine the four," says Parker.
Boredom's a big deal for Parker, who didn't really have any brewing experience before chancing across a kegging and delivery job at Broken Tooth.  "I started working here when I was 23.  I had gone to some college and was trying figure out what the hell I was going to do in life.  I figured I'd work in the brewery until I found a 'real' job.  I was just kegging beer, and running it around and delivering it," says Parker of his intro to the brewing world.  "I thought, 'this isn't a career,' but little did I know there was so much more to brewing," he says.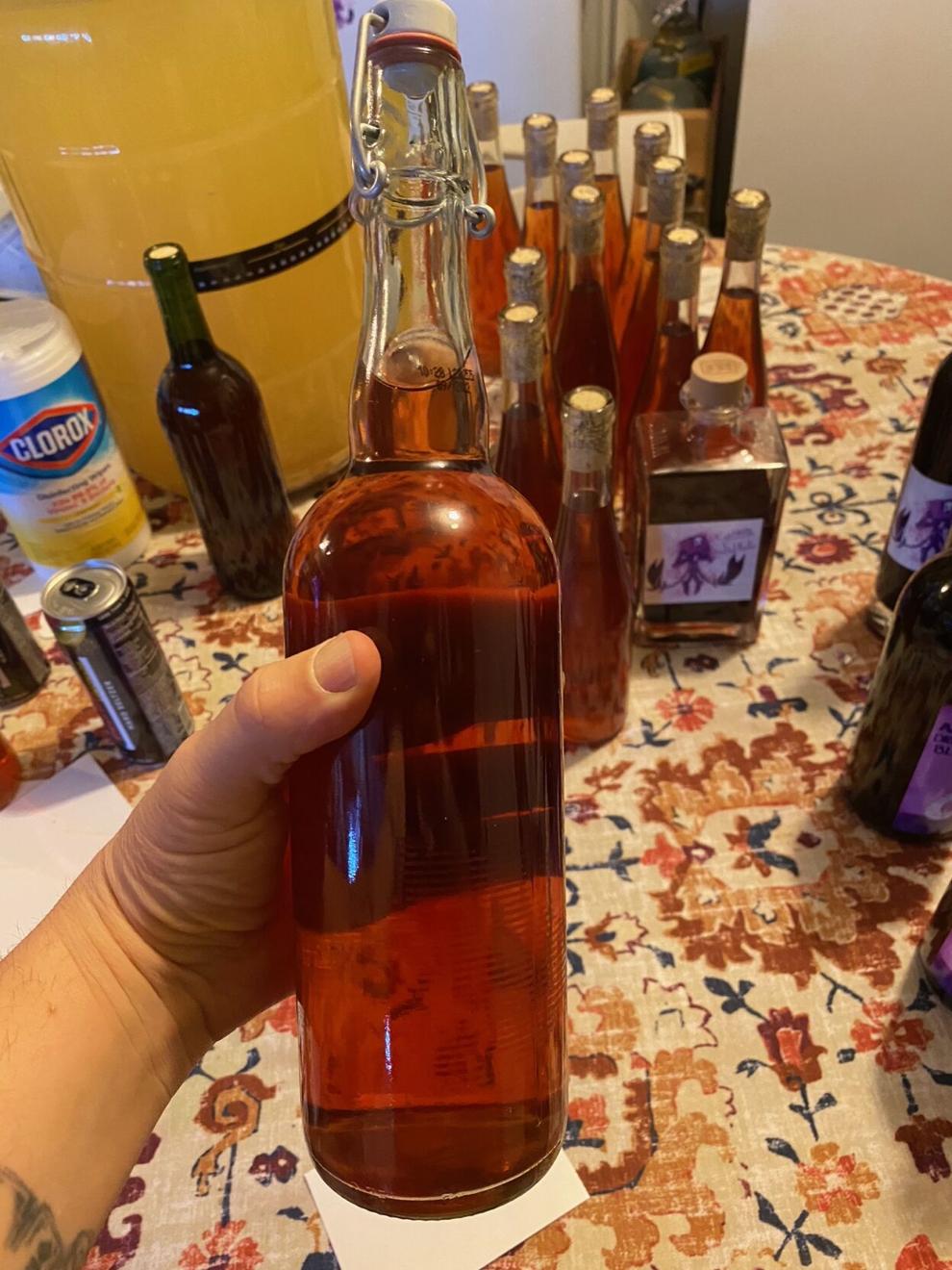 Parker knows he owes a lot for his experience at Broken Tooth. His departure is no indictment on the brewery.  "It was a great time.  It's all about production vs. passion, though" says Parker. Broken Tooth is a high-volume brewery that makes beer for the Moose's Tooth Empire, and for off sale and outside distribution.  
"I was starting to burn out. Brewing the same beer all the time takes the passion away.  It wasn't fun.  When it becomes a job, it's not fun anymore. This has absolutely, zero, nothing to do with Broken Tooth; they've been incredibly great to me. I owe them my career," says Parker. 
On a tight budget, the team took an almost scavenger hunt approach to sourcing equipment for the brewing, mead-making wine making side of the operation. 
Building a brewery is expensive. It's not just the per-square rental or purchase costs.  Add to that either renovating an existing business's building, or building out in new construction, both of which are wicked expensive right now with COVID-induced shortages and the skyrocketing cost of building materials.  Brewhouses aren't cheap, either, new or used.
"We were always aiming for the Huffman area," says Parker of Raven Ridge's purposeful location.  "We looked at the King Street corridor and we were actually going to buy the King Street Batting Cage and turn it all into a brewery and tap room.  The reason we didn't is that we were hesitant to buy as a startup; it's a big risk.  We'll lease for a few years, then look into a possible buy/build situation."
The Raven's Ring team isn't stupid; three main arterials dump hungry and thirsty Hillsiders into the increasingly sprawling Huffman area forever looking for something to eat and drink and new places to drop a dime. 
"The brewhouse is a 10 barrel system. It's Kenai River Brewing Company's old system. They upgraded some years back and sold the system to some guys that were going to open a brewery in Sterling, but never did.  We bought it from them and didn't even know it came from Kenai River at first," says Parker.
"We've pieced together some random tanks from some guy out in Wasilla that was going to use them in a coffee company.  The walk in cooler came from some Asian market that was closing up in Mountain View. We've pieced together stuff from all around, and have a mash-up of cobbled-together things," says Parker, giving testimony to how resourceful and frugal brewers can be.  
"It's saved us a lot of money doing it this way.  Yeah, we'll get through this in a few years; money will be coming in and we'll get a much sweeter, bigger system," he says.
Parker doesn't expect to run the brewery at capacity in the beginning anyway.  He doesn't want to drift back into production brewing.  Parker's the kind of guy that wants to wake up in the morning and say "this is what I feel like brewing, and that's exactly what I'm going to do."  Sure, customer demand, and what I anticipate being a quick Hillside-centric, instant cult following will shape the Raven's Ring menu with their palates and their dollars.  Even Parker admits that, but creativity and diversity will drive the brewery's overall psyche.  
"I don't want to get stuck with the same old menu, and neither will my customers.  We'll do some traditional beer, some off the wall stuff and call it traditional brewing with a modern flair to it," says Parker of his brewing aspirations. 
 He knows flagship beers will emerge and that they fill coffers, but "I don't' want to get stuck on the production end.  If I want a Belgian, I'll brew one; I'll brew whatever fancies me that day," says Parker with an almost defiant flair. 
Expect a good mix when beers start pouring at Raven's Ridge.  "The starting menu will have five styles. Something light, something hoppy, something malty, and something in between. I want to work up to about 10 taps, then start throwing in some crazy stuff." Says Parker. 
Don't look for Raven's Ring product to show up on liquor store shelves right away.  "We're not starting with a canning or bottling line. Crowlers are the best option right now. Even if we want to can beer, with the aluminum shortage, there's no way in hell we'd be able to get the cans," says Parker, who concedes that eventually a packaging line of some sort would be in the works.  "Hey, we gotta start making the stuff first before we figure out where we're going to sell it." 
The diverse line of Raven's Ring beer, wine and mead will be accented by food truck cuisine, which also keeps variety strong at the location.  Parker, in his years in the industry, has a lot of friends, one of which is Chef Guy Conley, who's Gaetano's Brick Oven Pizza is making a splash in Anchorage, and his food truck is primed and ready to go on opening day.  
"We're good friends," says Parker of his relationship with Conley formerly of Orso, Ginger and Fat Ptarmigan.  "He's more than ready to go when we give him the call to get over here."
So, with Raven's Ridge, it's not a matter of if; it's a matter of when.  I've had so many of Parker's one-off beer creations at the Tooth, I'm confident that, despite the Southside location being a ways off as the raven flies from my place in Muldoon,  Parker's beers – and the wine and the mead – will soar when it starts pouring.