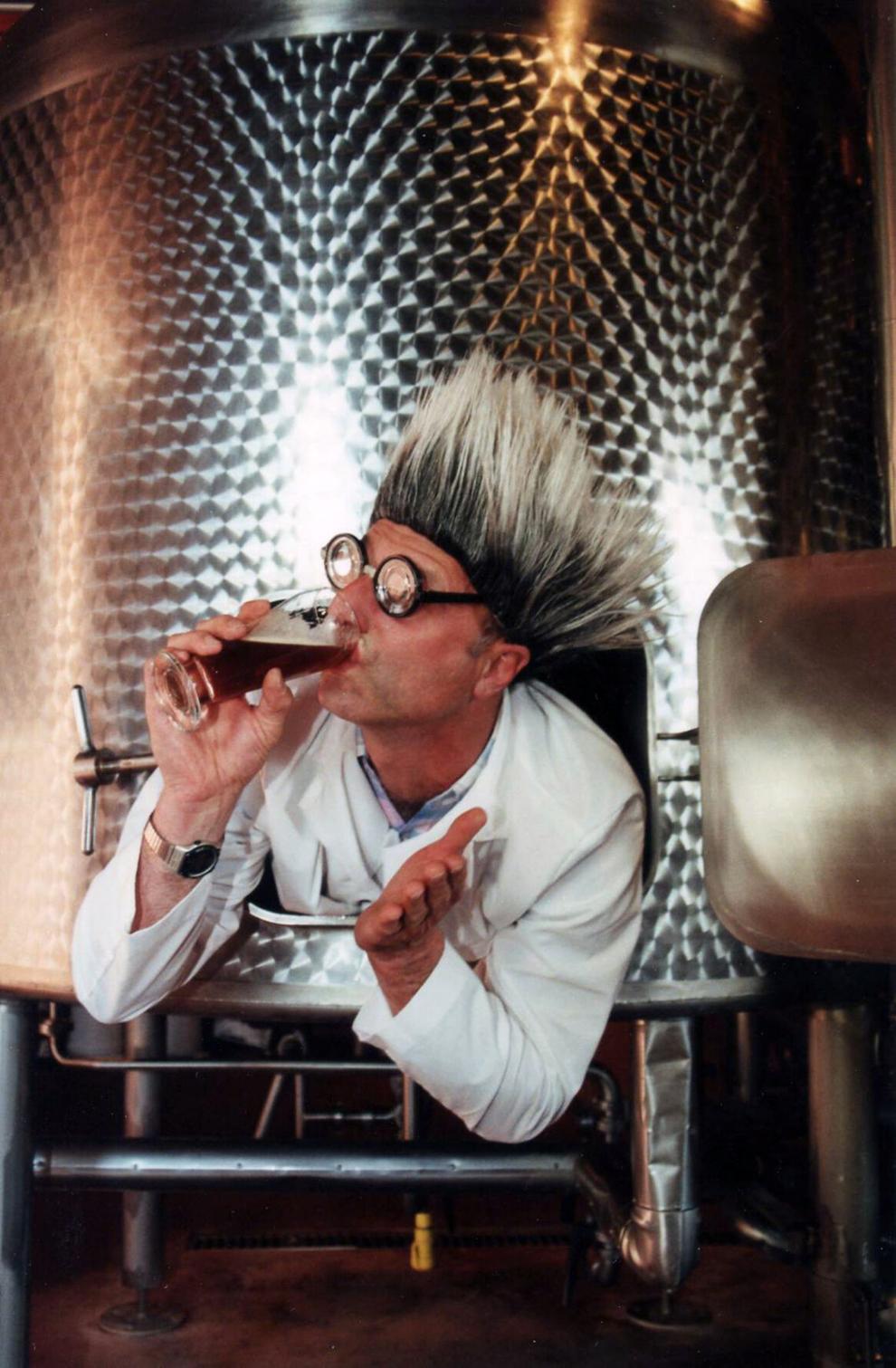 Tent City Taphouse opened in the middle of the pandemic last year, and against great odds, quickly bubbled to the top of my list of Alaska beer venues as the most purposely local. Not only do all of the beers on the taps at the downtown Anchorage restaurant boast Alaska suds, Tent City is able to harvest beers from our state's most far flung breweries that don't even distribute from their remote confines. 
What does that mean for the craft beer lover? It translates to a variety of beers I can't get anywhere else, unless I pack my bags and go remote to chase them down at the source. Other venues have tried this approach, but due to the logistics of getting remote beer from there to here, and the cost, those ambitions are usually short lived. 
If you chase beer, and you love local, check out the DigitalPour application on your mobile device, find Tent City Taphouse, and scroll down. Yesterday, I counted 11 beers I've never had, from nine breweries I've never been to, half of which are likely I never will. 
If you're sold on that, consider this. "We have 24 taps at Tent City. On June 19, we're taking all of the taps off line and putting on 10 exclusive, brand new beers, all brewed by women, and putting them on and showcasing them for the weekend," says co-owner/beer guy JC Snead.
This is all part of the Pink Boots Society (PBS) collaboration project cobbled together by local beer goddess/activist Sarah Perez, equally known for he brewing prowess and as the star publican at Bleeding Heart Brewing Company in Palmer. Perez established first Alaska chapter of the PBS in September of last year. The PBS is a global nonprofit that promotes and supports woman in the fermentable beverage industry. 
"The Pink Boots Society is an open resource center for all women in the industry. This doesn't mean just beer, and it doesn't just mean brewers," explains Perez. "It's for all facets of the entire fermentable industry, including cider, mead, wine, and distilled spirits, for example."
PBS isn't just for the operations side of creating fermentables; it's inclusive of front of house, back of house, servers, waiters, writers, technicians, accountants, and all other females that are paid through fermented beverage industry employment. In other words, it's big. Perez's foundation of the first chapter in Alaska was grass roots, and she hopes it expands to sub-chapters across the vast state that she explored as she participated in brewing with women at 11 different Alaska breweries as part of this year's PBS International Woman's Collaboration Brew day, or IWCBD, that first started in 2014 and coincides with International Woman's Day. 
Perez traveled. She went far. She advocated. She brewed with females at every participating brewery. As the only black female brewer in Alaska she wants to openly, powerfully, and passionately support the PBS mission, which she paraphrases as her wanting to "inspire, empower and assist all the women I can to be passionate about craft beer." 
In the craft beer world, the phrase "collaboration beer" generally means two different breweries working together to make one beer at one of the breweries, the same beer at both breweries with subtle variations, or any combination of brewery-to-brewery collaborative efforts to produce beer. It's a bit different in the PBS context.
"Instead of one brewery collaborating with another, it's the brewery collaborating with me and a cadre of female members, and we'd all get together and brew. It was originally with me, and not a cadre, and a lot of this had to do with COVID, but I was willing to travel anywhere in the state to brew," says Perez. "I asked each individual brewery owner to sit down with their female employees and ask them what they want to brew, what do they want it to be, what do they want to bring to it, and the like. It was a huge success," she says.
Eleven different beers were made, and not one is the same; each has its own unique identity, even though a general style is chosen by the PBS. Some of the proceeds from the sale of the beers goes back to support the PBS.
"It's a lot about fundraising so the PBS can continue to exist, but more importantly, proceeds from beers brewed generate scholarship money to assist in better educating females in the industry and to provide a resource for them to advance in a male dominated industry," says Perez.
Look around. How many female brewers do you see, or females in the operations side of the house? I see them, and the number's growing, but its people like Perez and organizations like the PBS that cause real diversity, equity and inclusion advances in the industry. 
"For me, it's wonderful to have male counterparts, but we know from the demographics that 94 percent of the industry is still male run and oriented, and that the six percent that's left behind is our focus and where we can really highlight ourselves through providing education," says Perez. 
For Tent City to pull off half of their entire tap line and replace it with PBS collaboration beers is a huge commitment, and it was purposeful on both sides. Perez had absolutely no doubt where she would have a tap takeover if enough breweries were to participate in this year's IWCBD.
"Tent City is 100 percent family owned and operated with Alaska born and raised people. There are two siblings that really wanted to use their own initiative to highlight this great state using Alaska meat, fish and produce in their restaurant. I know we have plenty of restaurant's that do that, but this is just a brother and sister with a dream that shows what goal-oriented passion can do. It reminds me of how I feel being part of the craft beer community, knowing that it's there, knowing that it's attainable, and that not leaning on others, but rather your own personal goals is what makes it work. One place that highlights all Alaska craft beer all of the time is Tent City, and they needed to be the facility to feature the results of all of the craft beers that were made as a part of this," Perez says proudly. I can't agree more.
So, what's on tap this Saturday at Tent City, where this event was purposely planned to coincide with Juneteenth? Although 11 breweries participated in the IWCBD this year, 10 breweries will be featured including Alaskan Brewing Company's PB Apricot Milkshake IPA, Barnaby Brewing Company's On Wednesday We wear Pink, Bleeding Heat Brewery's Lady Parts, Cyonsure Brewing's Girlden Strong Ale, Cooper Landing Brewing Company's Pink Boots 2021 Collaboration Wheat Beer, Glacier Brewhouse's Pink Boots Passion Fruit Wheat, HooDoo Brewing Company's Belgian IPA with PBS Hops, Valdez Brewing's Witches' Brew Caramel Chew Pastry Stout, Midnight Sun Brewing Company's Girl's Club, and Forbidden Peak Brewery's Pink Grapefruit Pilsner. 
49th State Brewing Company's Pink Boots Pink Pale Ale was not ready yet for this Saturday's Gig, but should show up at the downtown pub soon. 
"We're pretty excited about all of this," says Tent City's Snead. It takes place from when we open at 11 AM and will continue until we close at 10 PM," he says. 
It's not just beer, either. Perez will be there and have a PBS feature and tent with information about the society and merchandise sales the support the cause. Really exciting is a special menu has been created to connect Juneteenth with the PBS event.
"My executive chef Daniel Shier and recent culinary arts school graduate Rya Leonard are putting together an incredible soul food menu to accompany our regular full menu and it includes a Butcher's Seafood and Vegan feature. 
"I suggested soul food," says Leonard. I'm an African American female that knows how to cook soul food. I've been doing it since I was nine years old. I'm attending the Institute of Culinary Education in New York. I was resident there until COVID hit in March of 2020, and I returned home to Alaska. I'm only 22, but I've been in Alaska for 21 years. I'm doing my externship here. The menu we're creating will be real southern based. All of the beers are very cohesive with soul food and I want to use the beer in the recipes," she says.
Of note, Leonard has completed all of her required courseware, practical experience and has the requisite hours for certification, and she actually graduates on the day of this incredible event. 
I'm not sure why anyone would want to miss this gig. It's relevant, honorary, and came together at the right place, at the right time, for all of the right reasons, not to mention that its' a craft beer lover's wildest beer-chasing dream come true.