Last Friday, Mayor Ethan Berkowitz ordered the city of Anchorage two steps forward, one step back. Emergency Order- or EO-15 mandated the second closure of indoor dining since March. Bars and restaurants that had just begun to adjust to the new-normal of barely-sustainable daily receipts were ordered closed, save for takeout or curbside delivery.
By some accounts, EO-15 took the service industry by surprise. In a press statement issued Friday, CHARR President and CEO Sarah Oates said that the Berkowitz administration had recently and abruptly ceased all communication with the hospitality industry advocacy group. "After weeks of talking with members of his administration on a daily basis, I suddenly received zero communications from them after EO-14 went into effect," Oates wrote. "Instead, I received forewarning only two hours before the press conference this morning."
What additionally raised eyebrows was the language of EO-15 that appeared to allow certain exemptions.
"Gathering limitations restrict indoor gatherings to 15 people or fewer," Section 4 of the EO reads. "Outdoor gatherings involving food or drink to 25 people or fewer." While Section 6 specifically bans bars and nightclubs from indoor service, Section 4 allows for patio seating.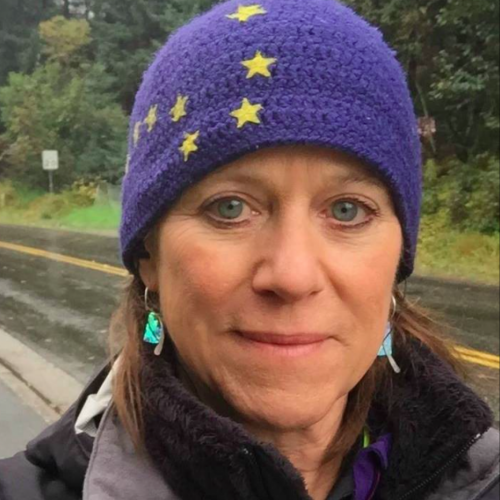 On Sunday, conservative blogger/bullshit merchant Suzanne 'Please Clap' Downing wrote a scathing op-ed in which she accused the mayor of "[handing] out favors to business partners". She invokes the mayor's private business interest in a restaurant group that includes Crush Bistro, Snow City Cafe, Spenard Roadhouse, and South Restaurant. In the last few weeks, all but Snow City announced "mega patios" that continue to operate within the bounds of EO-15.
If one were to lazily connect the dots, you could wonder whether the mayor wrote the latest mandate with his own business interests in mind. You could also wonder whether he slid public information to his business interests early.
Of course, if you bothered to ask anyone involved you'd quickly find your suspicions misplaced.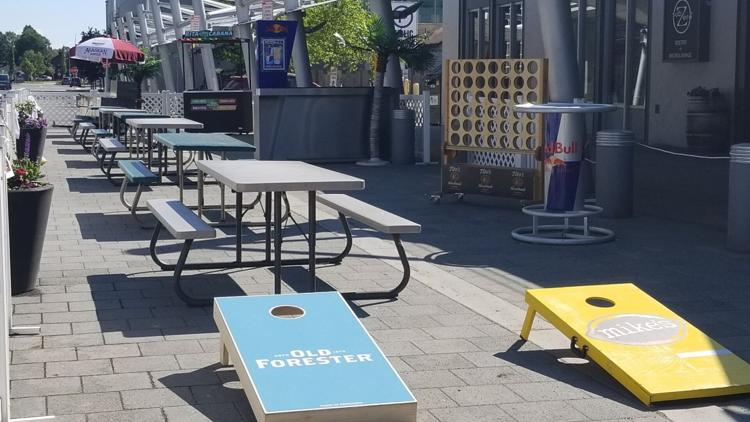 Shortly after downtown streets became patios, the Anchorage Press spoke to Flattop owner James Maurer, who is sharing F Street patio space with neighboring Williwaw. "The Downtown Partnership asked if we'd be interested; we said, 'let's give it a shot,'" explained Maurer.
Maurer is a downtown business owner. He's a member of the ADP. Maurer is in no way connected to the mayor or the mayor's private interests. Yet here he is, informed of a program that allowed him to continue operating safely under even the latest COVID mandate.
Anchorage Downtown Partnership Executive Director Amanda Moser says that she presented the concept of expanded patio seating to the public several times over the last few months.
"I pitched the idea at the Economic Resiliency Task Force, got support from other business leaders in the state," Moser said. "At the Downtown Community Council Meeting in May, I invited members of the Downtown Community Council to share their thoughts on streets closing down. I did the same thing at the Anchorage Downtown Partnership membership meeting, also in May."
An email sent May 23 from Moser to ABC rallies for a pilot program on G Street, with hopes for other downtown street closures. A May 26 response from AMCO Interim Director Glen Klinkhart says ABC had conducted an emergency meeting specifically to address the issue and would resolve the matter in June.
Klinkhart says that AMCO has since been doing everything they can to facilitate and fast-track approvals for licensed and safe plans with simplified two-page forms.
"In that [Must Read Alaska] article it seemed to only mention one particular [business] but I can tell you I've signed off between 40 or 50 of them, all across the state and most of them in Anchorage," Klinkhart said. "We don't look at who owns it. [We ask] 'Do they have a license? Is their plan safe?'"
But why start with G Street?
Moser says that certain restrictions dictated which streets the ADP could recommend without having to get state departments, such as DOT involved.
"We were looking at municipal roads, not state roads," Moser says. "You can't close down major arterials, they have to be low traffic flow. But you also have to get the support from everybody on the street."
The original G Street plan would've extended from 3rd to 5th. Businesses along that stretch of road include Urban Greens, Sevigny Art Gallery, Crush, Darwin's Theory, Side Street Espresso, and Uncle Joe's Pizza. She says that while Darwin's was an early supporter, the objections of a neighboring business kept G Street from closing between 4th and 5th.
One of the dots lazily connected this week was that one of the mayor's restaurant group partners, Laile Fairbairn, is on the Anchorage Downtown Partnership Board of Directors, while Berkowitz is noted as an "Invited Elected Official."
Moser denies that board members had any input or access to the program.
"It was first presented to the board at the end of May, but [our team] had already been working on it." Moser also says that both F and G Streets were opened the same time, with another street closure planned.
Furthermore, Anchorage Community Development Authority Executive Director Andrew Halcro rejects the notion that the mayor was involved.
"This initiative was the brainchild of ADP," Halcro said. "The Mayor's office had nothing to do with it."
Falcro says that the patio program has been so popular that the ACDA is now considering a curbside seating program similar to the annual Parking Day event in September, which would further open outdoor seating for dozens of businesses that may not be able to close the roads they reside on.
EO-15, Section 4 also exempted farmer's markets and food trucks.
Darrin Huycke is founder of outdoor food and vendor events Taste of Spenard and the weekly Spenard Food Truck Carnival. He says that while he had no advance notice of EO-15, compliance with local health officials has always been paramount to his business.
"We have gone over the top on COVID safety," Huycke says. "It kind of floors me that some of these businesses have been blind-sided. It's been written between the lines of every article for a month."