By Kellen Brent Pierce
There's no denying that coronavirus has impacted every facet of American life, and forced the most significant paradigm shift in the United States, probably since the terrorist attacks of 9/11. Our culture is indelibly altered, and in the age of social distancing, we've been relegated to social media. And for more than 15,000 Facebook users in Alaska, that means bonding with friends and strangers over drinks.
On the Facebook group Alaska Quarantined Chug Buds, users ingest beer, Red Bull, liquor — anything that can be chugged is filmed and posted to the group, sometimes in real-time via Facebook Live.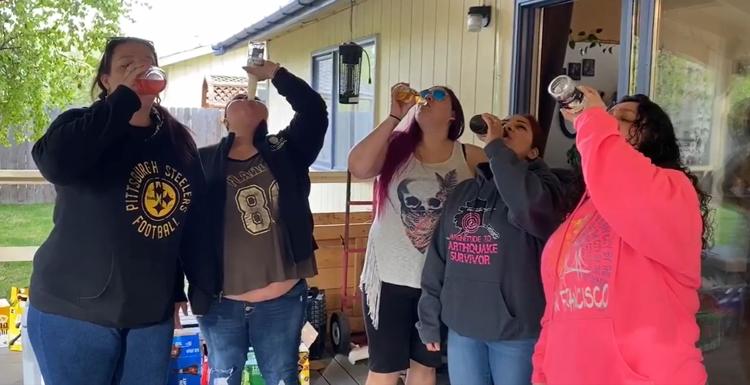 If you scroll through the group's posted media, you'll see hundreds of photos and videos of individuals — and later small groups — shotgunning beers, draining beer bongs, taking shots with creative backs and — group admin and founder Matt Eul's favorite — "My buddy Harry Caldwell, a chug bud legend, crushing 10 beers in one pitcher."
Another popular video features a member filling the base of a bong with several ounces of hard liquor, clearing the bowl, then chugging the bong liquor before releasing the smoke in his lungs. Good luck topping that particular Wheaties box Crossfade Champion.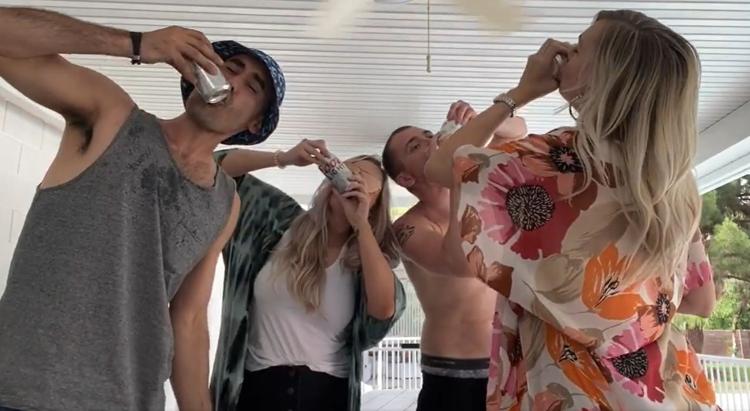 Eul says he started the group as a way to snap out of the toxic political zeitgeist. "I was tired of all the political banter and misleading information revolving around this crazy time we're in," Eul says. "Instead of seeing political bullshit everyday on my feed I see friends having a good time and sharing a drink with friends and family."
What began as an early circle of 50 friends quickly exploded as each video submission included a call-out to several of the user's friends — much the way the ALS challenge took over the internet in 2014. Since March 24, 2020 — only two days after Mayor Berkowitz's 'hunker down' order — to date, AQCB has welcomed 15,073 members.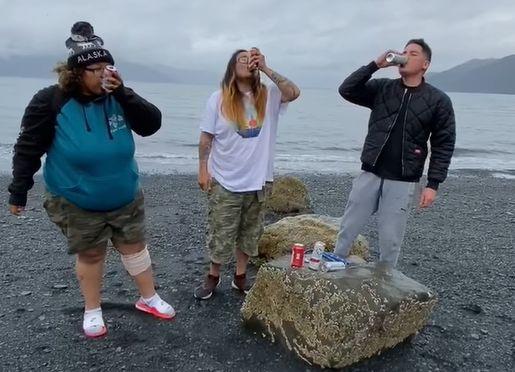 The vibe of the group certainly feels like a good house party, where all are welcome, with members saluting videos with likes and cheers in the comments, keeping conversation light and positive and free of the dreaded topics of disease and politics. Smartass comments are made- and laughed at if clever, but trolls are quickly shunned and the people party on.
Despite the group's singular hard-party theme, it's not all lawless debauchery — through the sale of apparel, the good times led to a good cause.
"The group started asking for apparel so we made that happen," Eul says. "We were able to donate $1,000 in proceeds to Perfectionist Auto to make face shields and intubation cubes for our hospitals."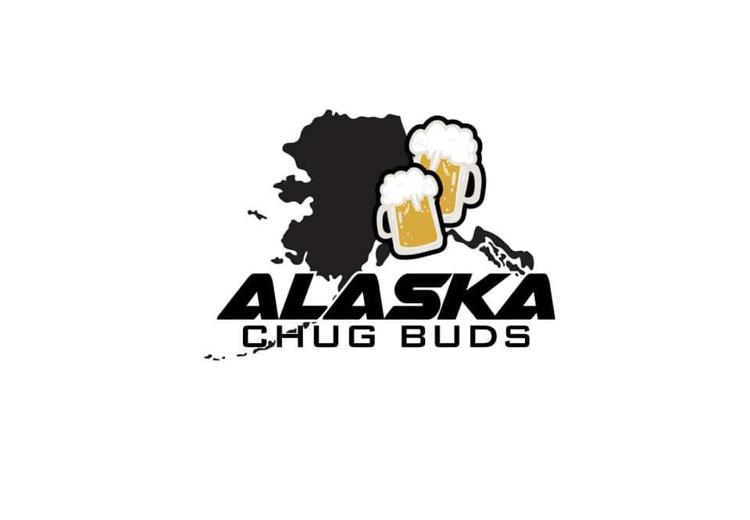 Eul says AQCB is just getting started. "I don't see this group dying down after the quarantine because it provides constant entertainment for people," he says. "We're hoping to host events this summer and are extremely stoked on what we've been able to do so far. Watching people come together has been pretty awesome."
If reading this has put you in the mood for a beer — privately or on the Alaska Quarantine Chug Buds Facebook page — Eul has a recommendation.
"My favorite beer is Midnight Sun's Wolf Pack," he said. "It's a light pilsner and for me it's just right, whether I'm chugging or sipping."