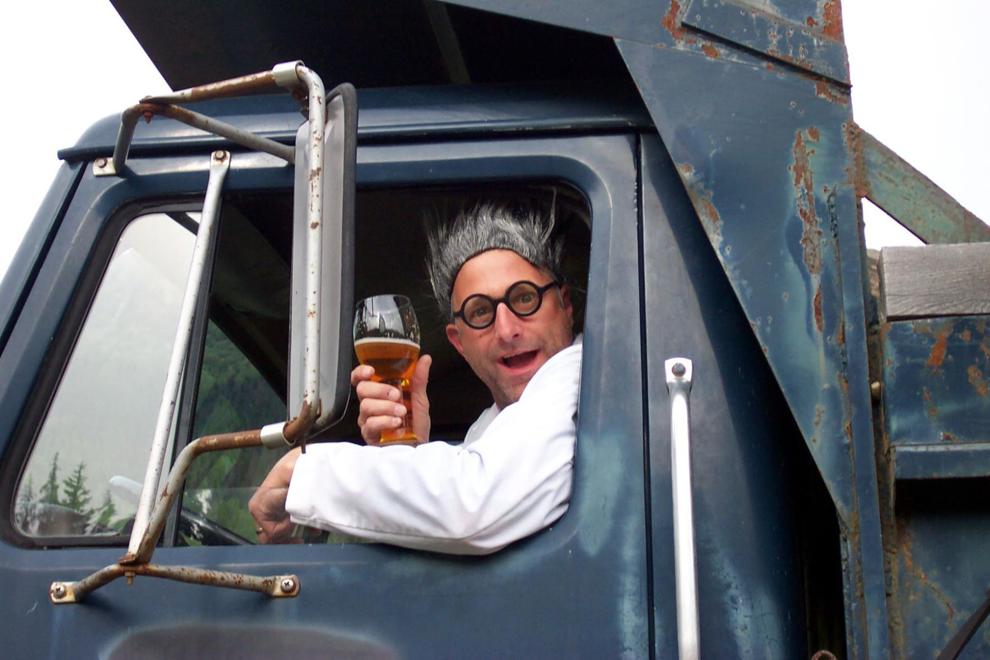 I don't know if it was the prospect of getting my very first case of beer in the mail, or the thought of beer that's not available up here being sent to me from outside that got me so excited. I was wringing my hands in anticipation waiting for my Athletic Brewing Company beer to get here.
Why did I spend $49.99 for a case of nonalcoholic (NA) beer with free delivery? Literally, I got sucked in. Some background is in order.
I'm not a NA beer kind of guy. I don't need to be and I don't want to be. Those that drink it have to want to for some reason, because in a not-so-young NA industry, few advances have taken place to marry a craft beer lover's palate to a love for skinnier beer choices.
I was sitting around late one evening surfing social media and chanced across this advertisement for Athletic's lineup. I poked around and got to thinking about and how long I'd stood on the outside of the NA world. Before I knew it – based in part on the amazing ease of ordering and my skepticism that when I finalized the purchase that they'd actually send it to Alaska – my case of beer was on it's way.
And really, what's wrong with a lower calorie, lower carb, and lower alcohol beer if it tastes good? Founders Bill Shuflet and John Walker – a couple of back-east guys with an athletic lifestyle, healthy ambitions, and a raging thirst for good beer, couldn't find NA beers without compromise. So, they set out to create their own through homebrewing — then commercial experimentation — along a journey that, so far, has resulted in two breweries, one in Stratford, Connecticut and a bigger one in San Diego. Business is booming, and even with the second brewery being 10 times as big as the first, the brewers still can't keep up. Yes, NA beer has its place, and it's growing.
My experience with NA beers has been a journey down a bland trail with no flavor, little variety, and a beverage that only very remotely resembled anything close to craft beer. In fact, they tasted like crap to me, although a lot of people around me were drinking them with abandon. Any port in a storm, eh?
My shipment arrived with four different beers: Upside Dawn Golden, Cerveza Atletica Lager, Run Wild IPA, and All Out Stout. The Atletica and All Out Stout are seasonal selections right now, produced and available between April and September for Cerveza Atletica and October through March for the stout.
I was really eager to dig into this stuff to see how my experience before may have changed and to see how the beer came across my well-tuned palate. I started with Upside Dawn, a golden ale that I expected to be light, quenching, imminently drinkable and flavorful.
This one pours hazy golden in the glass with an initially formidable paper white head. The aroma is a pleasant combination of light citrus, lemony and slightly earthy hops that veil a light grain undercarriage. The flavor follows the sniff, but the light cereal grain essence comes out first, followed by a decent, but fleeting tropical hop burst and a slow fade into not only a lingering bitterness, but what I'd describe as an unfermented beer (wort) flavor reminiscent of my homebrewing days when I'd drink the sample of unfermented beer out of my hydrometer tube when measuring the gravity (potential alcohol) of the brew. The beer is indeed light, but doesn't quite float on the palate, but it's entirely drinkable and already a far cry from what I'd tasted in the NA lineup before.
Cerveza Atletica pours medium copper under an initially foamy, but quickly dissipating head that recedes to just ring the glass. Off the top comes a sweet malt aroma with twinges of caramel, some light, dry grain essence and a light dusting of perfume-y hops. This one comes across my palate Initially salty with a watery forefront, bittering that's right at balancing, but after the fact, with the bitterness lingering in the back of the palate, and an interesting medium malt presence that reminds me of caramel, but not quite.
I poured my sample out, grabbed another can and re-evaluated. Across the palate came touch of soapiness, an odd salinity, and a flavorless bitterness all the way through that lingers long after the finish. The finish isn't as much dry as it's slightly acidic. In a single word? The beer's confusing to my discerning palate.
Run Wild IPA shows a little bit of promise, pouring murky gold with a light foam topper in my tall IPA glass. A nice, fruity and light citrus hop aroma greets the nose, along with a touch of pine, all of which almost entirely masks any malt substructure save what seems to be a signature light cereal grain aroma in the distant background. Hints of sweetness come off the top at the end of the sniff along with an odd vegetal aroma that I couldn't quite wrap my oversized nose around. I actually had to re-pour it to make sure I was sensing it accurately.
Across my palate, I sensed a little more of the briny essence e in the initial sip, followed by some bland, slightly coarse hop flavor that doesn't do justice to what greets the nose. The hop flavor drops away to a light caramel sweetness. Medium biscuit malt essence with a touch of sweeter caramel malt and a lingering bitterness that extends into the finish. Maybe I just don't like bitterness without flavor anymore. The same initial saltiness in the beginning of the flavor shows up at the end.
The All Out Stout is a good finisher in the mix. This one pours just slightly translucent dark brown with a clear background and with minimal head on my pour. Sweet, dark malts define the aroma in All Out with more accenting sweetness featuring a touch of dry baker's chocolate and some dark fruit character. A vinous touch somewhere in there within some dark fruit character. Missing is a stout's roast malt aroma and flavor, but this isn't really a bad dark beer if you forget about the stout part.
Would I drink these beers again?
I can't argue with the fact that Run Wild IPA took a gold medal in the 2018 Best of Craft Beer Awards and in the International Beer Challenge within the NA category and I Upside Dawn Golden earned a Silver medal in the Best of Craft Beer challenge in 2020.
Overall, Athletic Brewing Company is doing a great job of shaping the N/A industry toward producing some full-on, full flavor beers in an industry that's been around for a long time. I'm not sure they've cracked that code that convinces my palate that the four in the mix that I tried are reasonable facsimiles of the styles I've grown up with for the past couple of decades, but could I drink these beers? I could get used to the IPA pretty quickly and I'm thinking the stout my serve my dark side cravings with some initial palate clashing, but the good news for me is that I don't have to.
Still, I respect the people that either have to or are compelled to drink beers like these, and if they were craft beer drinkers before they washed up on the NA beach, I'd point them two the IPA and the Stout. If they didn't know any better they might like the dark lager as well. I will say that these brews are far, far better than the other NAs I tasted too long ago to remember them incredibly well, but I don't have to go that deep to compare.
Oh, and the beers aren't cheap. At $12.99 a six pack or $49.99 for the Variety Case, this stuff's spendy even by Alaska standards. Still, shipping's free and with an Athletic Club Subscription for $49.99 a month and 22 mix and match options, if this stuff's for you it's probably worth it.
Athletic Brewing Company beers pushed any of my full throttle beers aside, but I can say a couple of them could have a place in my standard lineup of beers. I'm not at all surprised that those going the NA route find favor in this lineup. Very simply, if you're going to tinker with NA beers Athletic Brewing is your go-to choice.