I'm always excited when I hear about venues opening that have a keen focus on beer and especially those that are inspired by the rich diversity that our local craft brews have to offer. Yeah, food and ambiance is important too, but when beer comes first, the place gets high marks from me.
I'm really looking forward to the upcoming opening of Tent City Taphouse downtown at 320 W. 5th Avenue in what used to be Crush, for you downtown denizens that might remember it. From what I gather, Tent City's inspiration is all about our local beer, I'm really stoked about the atmosphere that's a nod to an important time in Anchorage's history, and a food menu that's inspired by Alaska living.
I talked to J.C. Snead, a co-owner, and Daniel Shier, the executive chef about the venue. Snead's sister and father are co-owners too, and the entire gang was born and raised in Alaska. Shier opened Crush 12 years ago. Shier's grandmother owns the building where Crush lived and where Tent City's currently pounding stakes.
"Yeah, it was Crush for 12 years. When it closed, my grandmother had a tough time leasing the space out. My father was a school teaching, looking at retiring at the end of the year, so we pitched the idea to him," says Snead. "The concept started as just a bar, but licensing didn't work out so we thought 'let's open a place for beer and wine.'"
Opening a place with a focus on craft beer was something that Shier and Snead talked about, but what theme would differentiate their gig from the myriad of others that capitalize on our state and incorporate something about it into the mix?
"We looked at a bunch of different stuff, including the earthquake theme," says Snead, but that's been done here and there before and not so successfully."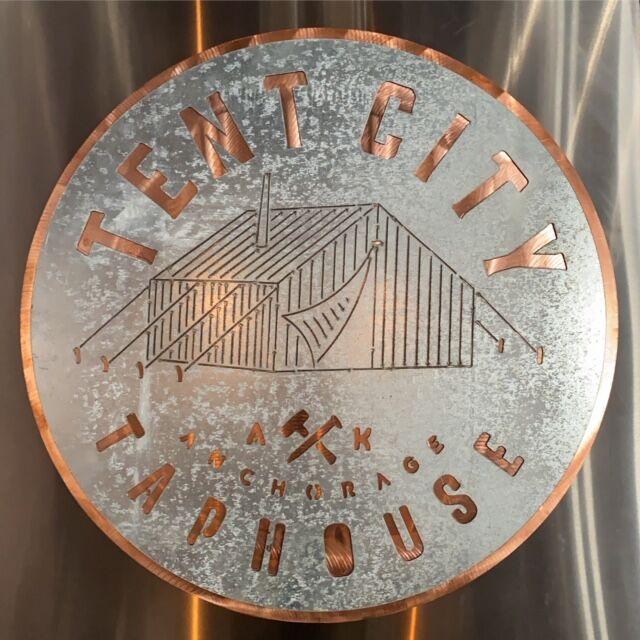 "We went back to the drawing board a couple of times, and with J.C. and his family being life long and me being fourth generation Alaskans, we really want to attach ourselves with our roots here," says Shier
The group looked around, studied history and landed on the Tent City theme and got excited about it very quickly. "Tent City was the earliest modern civilization here in Anchorage. It came about when the railroad was constructed between Anchorage and Seward. The railroad headquarters was moved from Seward to Anchorage and a Tent City was established and had about a two year existence not far from where our building is now," says Snead, recapping a little of Anchorage's early history that I've always been excited about too.
"We're running with that theme; we've got old photographs, many that we have the copyrights for. We've got some pictures from 1914, and we're setting the place up with somewhat of a museum feel," says Snead.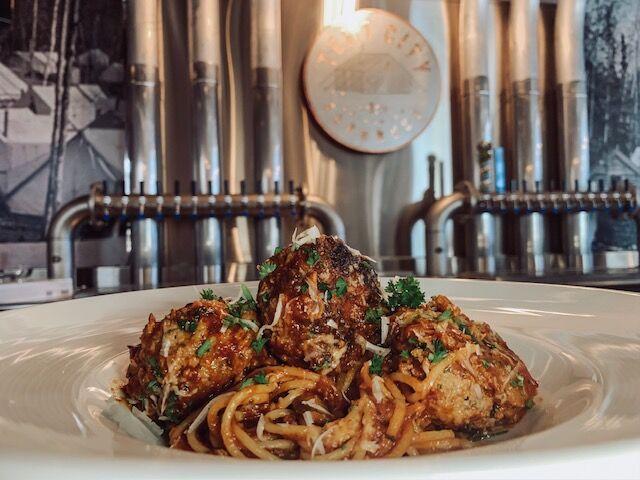 "We want this place to be super informative; almost geeky informative," says Shier. "But it's not for the tourists; we want this to be as local as possible. It's all about the people that will be here all year round."
Snead was quick to back him up. "Especially our younger generation; they have no idea what Tent City really was. I think for most of the uninformed, it's got somewhat of a homeless connotation to it, if you don't know history. It's our roots; it's how we got here. We love this place and we're trying to reflect our humble beginnings in our atmosphere."
"There's a lot of faking going on out there with venues that are trying to look Alaskan and have an Alaskan theme. We don't want a stuffed animal motif; this is more like a museum and a slice of history that points to who we are and how we got here," says Shier.
Back to the tourist thing: It's not that Snead doesn't want tourists in his restaurant; of course he does, but "we're both local and our target market is first our local people."
"We're taking a different approach," says Shier. "Tourism is taking a big hit right now. Yes, we're thankful for tourism like everyone else, but they are not the customers that will be here year-round. I would be smitten if this place is so busy in the summer that there's no room for the tourists; that would be amazing."
On to the good stuff: the beer.
"We're set up for 24 taps. It will be 100 percent local beer," says Shier.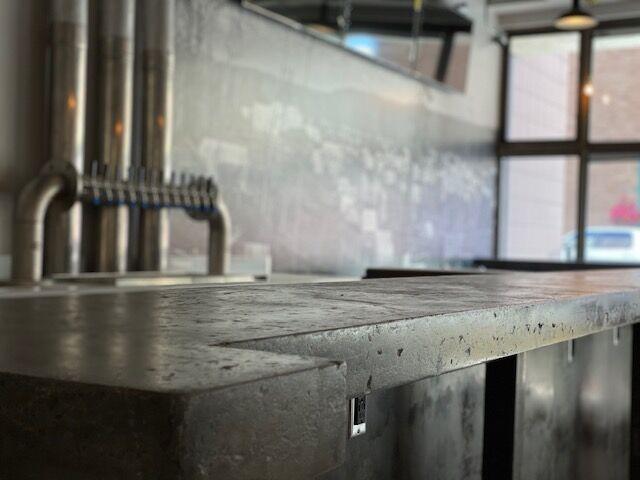 "There are plenty of bars around here that feature local beer, but I'm going after the hard to get stuff," says Snead. "I'm pretty sure we have Anchorage Brewing Company on board. I'm locking down Black Spruce from Fairbanks, Hoo Doo from up there and Girdwood Brewing Company, Cooper Landing Brewing Company and Valdez Brewing Company from afar. I'm in conversation with Grace Ridge out of Homer; I think I can get their stuff on tap."
Snead and Shier have a challenge in that respect; a lot of the breweries in that mix aren't distributed and they know they're limited to breweries primarily on the road system and connected to Anchorage, but they're not stopping there.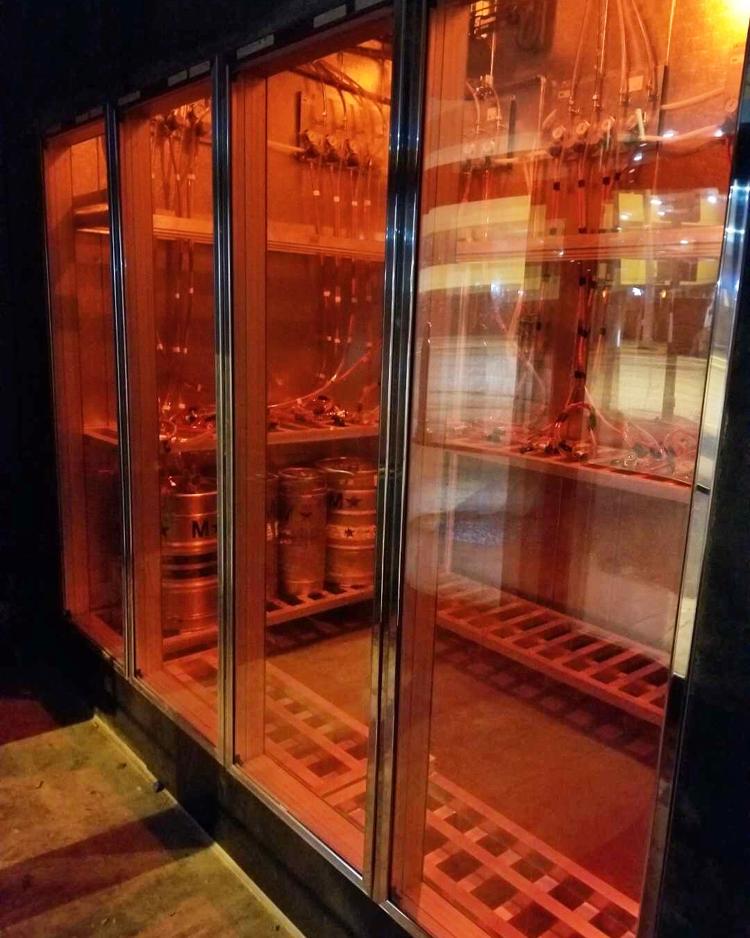 "Oh for sure we'll be supporting the larger local breweries; no doubt," says Shier. "But we want to reach out and support the little guys; those hard working Alaskans like us; like the farmers I'm working with for local food and outliers like Grace Ridge in Homer and work to get some stuff from Ketchikan and elsewhere. We'll do what it takes to get the obscure beer on tap here."
"As for the food aspect, I want to define what Alaskana cuisine really is," says Shier. "Anywhere in the world, there's a preconception of what food is supposed to be here. Oh yeah, there's Alaskan salmon with crème sauce and all that, but I grew up pickling, preserving and smoking, and cooking more in the old world way. We don't have an exorbitant amount of local food, but we have a significant Japanese and Scandinavian influence in our cuisine, and I want to take the recipes and acknowledge that theme and present them in a way that's welcoming for everyone."
I like my pub grub for sure, but Tent City's beyond this. "We'd like to bridge the gap between bar food and a new style of food restaurant in Anchorage where there will be some avant garde , but I'm also taking the old world fare, recipes and techniques and representing them in a modern way," says Shier.
In all, Tent City Taphouse is all about a group of life-long Alaskans with huge respect for the roots that are trying to embody that feeling in beer, food and atmosphere.
"Again, our target is Alaska 100 percent. It was this community that we grew up in, but things have a changed a lot since the first people started populating the tent city. I'm not saying that feel's gone in this day and age, but things that still bind us together are great beer, great food and laughter," says Shier, summing it all up.