Jason Anderson grew up thinking he'd be a Royal. Not one of Lorde's Royals, but an MLB Royal. Growing up in Kansas City, Anderson tells me he quickly grew tired of the college baseball life and pivoted, enrolling in culinary school.
"I realized that I loved cooking. And I realized that I was a hands-on learner," Anderson says. "I grasped new things instantly and didn't need to look them up again."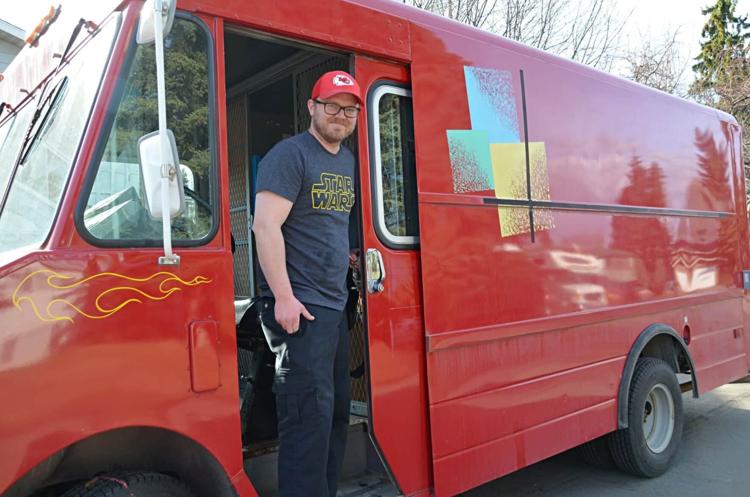 Anderson says his skills took him to kitchens across the U.S., first to an exclusive hotel for California's uber-wealthy, then to Florida's Disney World. But it was a 2012 Craiglist Want Ad for the Alaska Railroad that led him north. After hopping off the railroad for the season, Anderson spent time in several well-known Anchorage kitchens, including Sullivan's and Diane's Wild Fork Catering.
But inspiration would come via Jon Favreau's 2014 food truck film 'Chef', about a fine-dining chef who rediscovers his love for food after quitting his high-stakes job and opening a food truck.
"There's a scene in the movie where he's feeding his son, and to quote 'Binging with Babish', he calls it the 'I Love You Son But I Don't Know How To Show It' Grilled Cheese," Anderson said.
After improving on the sandwich he saw in the film with his own inspired ingredients, Anderson says he won his girlfriend over with a spaghetti-themed grilled cheese.
"It's sourdough garlic bread with pesto cream cheese, parmesan mozzarella, chopped spaghetti, and a homemade tomato sauce. I call it The Lady And The Tramp."
Now, Anderson had locked down two signature grilled cheese sandwiches. Sensing a theme, he sprung for a food truck and named it 'Melt', presumably after what is unquestionably the best possible way to prepare cheese. Anderson says his truck is fully capable of handling Alaska winters, able to drive up to any winter event or location and open the windows for public access to melty, gooey, rich deliciousness. Wallace and Grommet would be proud.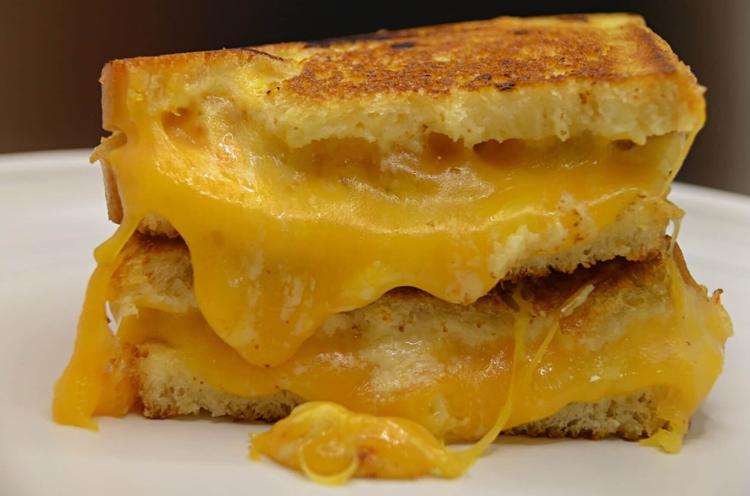 I had a chance to sample the Hogfather, a pulled pork/coleslaw infused version with homemade tomato bisque on the side. The sandwich was more than a mouthful of flavor in every bite, with the telltale orange grease droplets of any overly rich meal spattering against the wax paper with every advance.
The word about Melt is already getting around, and several area businesses are already expecting the truck to grace their parking lots soon. You should also expect Melt to soon appear at the Spenard Food Truck Carnival and the Sunday Farmers Market.
Anderson says he plans to enter the Anchorage market gently.
"I'm not looking to have a crazy busy day, I just want to get some business, see where everything's at, how the flow of the kitchen works, and if there's any kinks I need to work out, I can do that before the Grand Opening," he said.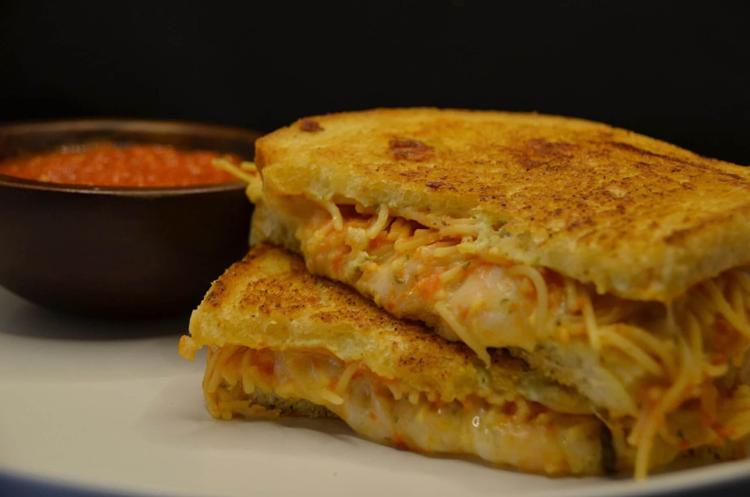 Here's a little secret: this week, that soft opening is in the parking lot of Northern Knives on 5th Avenue. See if you can be the first of your friends to try what is likely to be the hottest new food truck in Anchorage.