101 E International Airport Rd, Suite 101
Hours: 11 a.m. to 10 p.m.
Tacos are one of those foods that just about everyone and their mother can enjoy. Not only has their prevalence enabled them to lay claim to an entire day of the week, but their design is conducive to all manner of bastardization. Those with a predilection to live más know exactly what I mean. 
While there is a time and place for appreciating authenticity in the foods we enjoy, I'm not sure how well that applies to tacos. For one, its origins are largely a mystery, and two, there are so many variations from all over the world that it can be difficult to define what exactly a taco is, or what a taco should be. Perhaps, a more important question to consider is whether any given iteration simply tastes good. 
Enter El Jefe, a relatively new taqueria with a small, focused menu and a strategic location next door to Ganja Guys. As such, my assumption is that they cater primarily to takeout orders to be enjoyed whilst in an elevated state of mind. But they have a clean, tastefully decorated dining area that I decided would serve as the stage for my first visit. It began with a rough start, as I was informed that they were out of their honey lime chicken along with a random assortment of ingredients. I also inquired about the existence of a secret menu per their social media posts, but was sad to learn that was unavailable as well.
No problem—I would just make do with what they have. I ordered one of every other taco and their loaded queso topped with Mexican street corn. Elotes happen to be a favorite of mine, so I was especially eager to try this concoction. However, my hopes were soon dashed upon its arrival and subsequent tasting. I have always held the expectation that queso should have a rather loose consistency, but what I got was more comparable to a thick glue as it eventually devolved into an impenetrable mass that drowned the corn.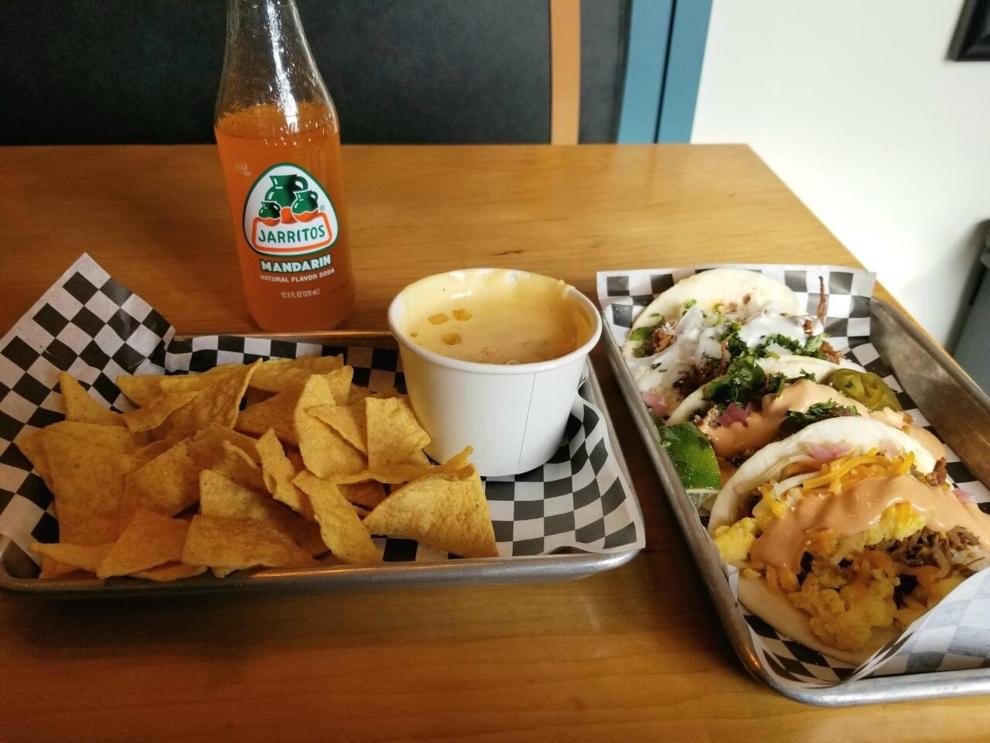 Velveeta was the primary contributor with its unmistakable tang and processed goodness. But this was way too rich and overwhelmingly salty that I called it quits despite my love for all things dairy. If I could choose again, I definitely would have wanted to try their salsa.
Fortunately, the tacos managed to veer things back on course. Wrapped in flour tortillas instead of the traditional corn, my protein selections were barbacoa beef and spicy pork carnitas. 
The barbacoa beef was tender and well-seasoned as I picked up on notes of cumin and the mild fruitiness of chili peppers. Adorned with the obligatory cilantro and onion plus with a fistful of cojita cheese and some crema, this vanished from my plate in mere moments—followed by an immediate thought that I would like another. 
I also opted for the barbacoa beef on my breakfast taco, where the results weren't nearly as successful. Looking back at their menu, it's possible this could have been attributed to that day's avocado shortage and I'm not sure if my taco contained much, if any, pico de gallo. While this delivered on an appreciable "steak and eggs" quality, I felt as though it lacked cohesion and left me wondering if allowing bacon as an option or omitting meat altogether would have been favorable.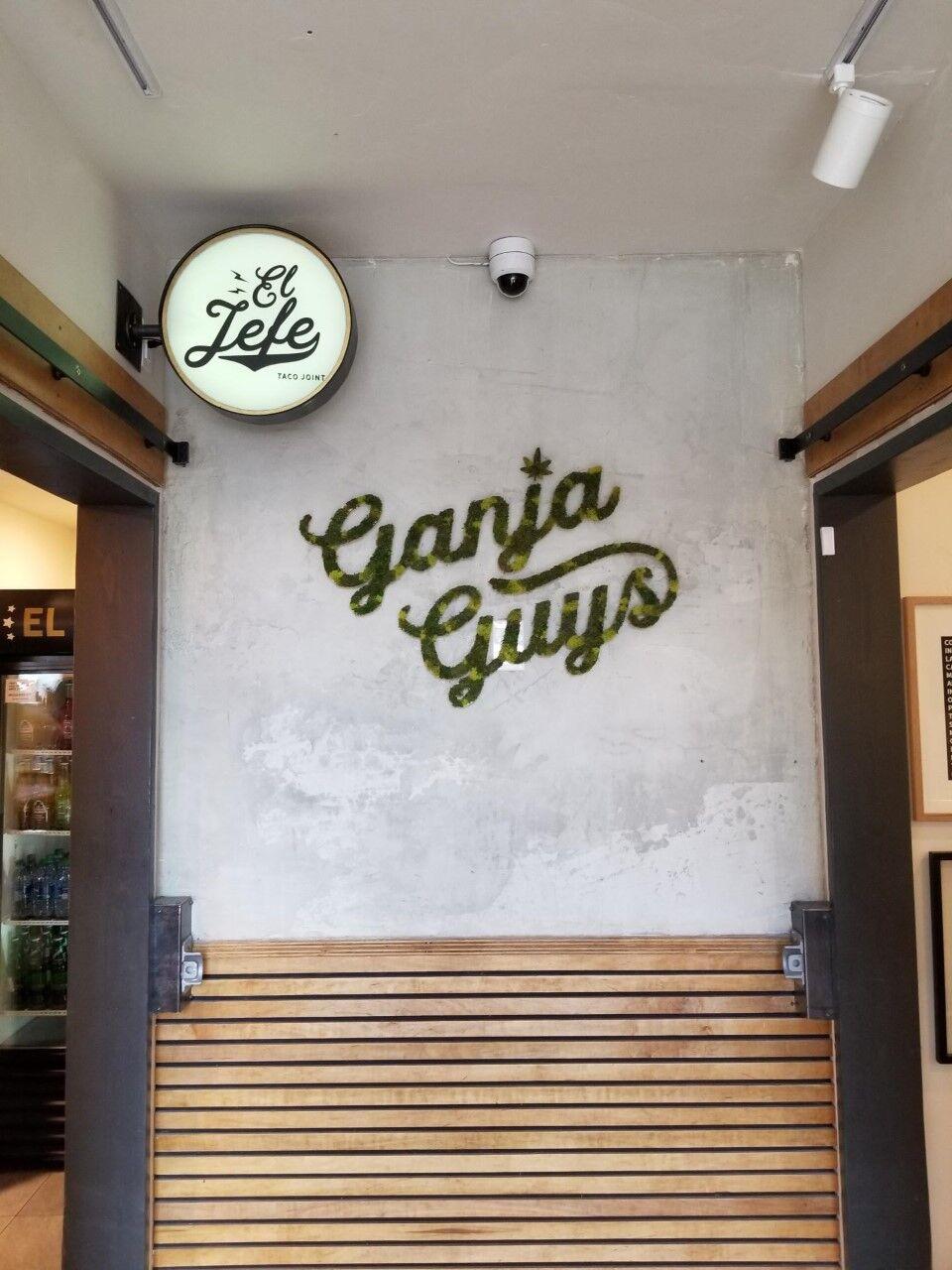 The spicy pork version was far and away the highlight of this experience. Slow-rendered chunks of pork infused with spices and topped with pickled onions and jalapenos made for a mouthwatering flavor bomb that struck a perfect balance—including the copious amount of cojita and drizzle of spicy crema. 
Once again, this was gone in seconds and left me hankering for more. I would even go so far as to say this is one of the better tacos I've had in Alaska.
El Jefe offers no pretensions about the food they serve. Despite signs of growing pains, their menu is fun and composed of fresh ingredients that culminate in some impressive creations. Though I am still somewhat reeling from the queso, I enjoyed my meal overall and plan to return in search of their elusive secret menu. 
Whether you're planning on a date with Mary Jane or believe yourself to be a taco aficionado, El Jefe is bound to cure  your munchies and then some.