When you hear the words "El Dorado", your mind may conjure up images of the mythical city made of gold. As a self-described cinephile, I personally think back to the animated film The Road to El Dorado—a fairly decent movie by my standards, though it certainly doesn't hold a candle to DreamWorks' The Prince of Egypt.
As for where this is going, I was craving Mexican food earlier this week—likely due to the righteous posole enjoyed in last week's column. My search led me to El Dorado, housed in yet another Midtown strip mall. This would mark my first time eating here, and while I struggle to find a connection between Mexican cuisine and South American lore, I had heard good things about this place. So my wife and I set out on an expedition one blustery evening. 
We entered a dimly lit venue, painted with subdued hues and vibrant accents that made for a very inviting atmosphere. The service throughout our experience was very attentive—although at times, bordering on brusque—as everything moved at a relatively quick pace. Shortly after receiving our menus, we were given a bowl of chips and two types of salsa—one mild, one spicy. Both dips were fresh and appreciable in their own right, but I heavily favored the latter as a servant of the spice gods.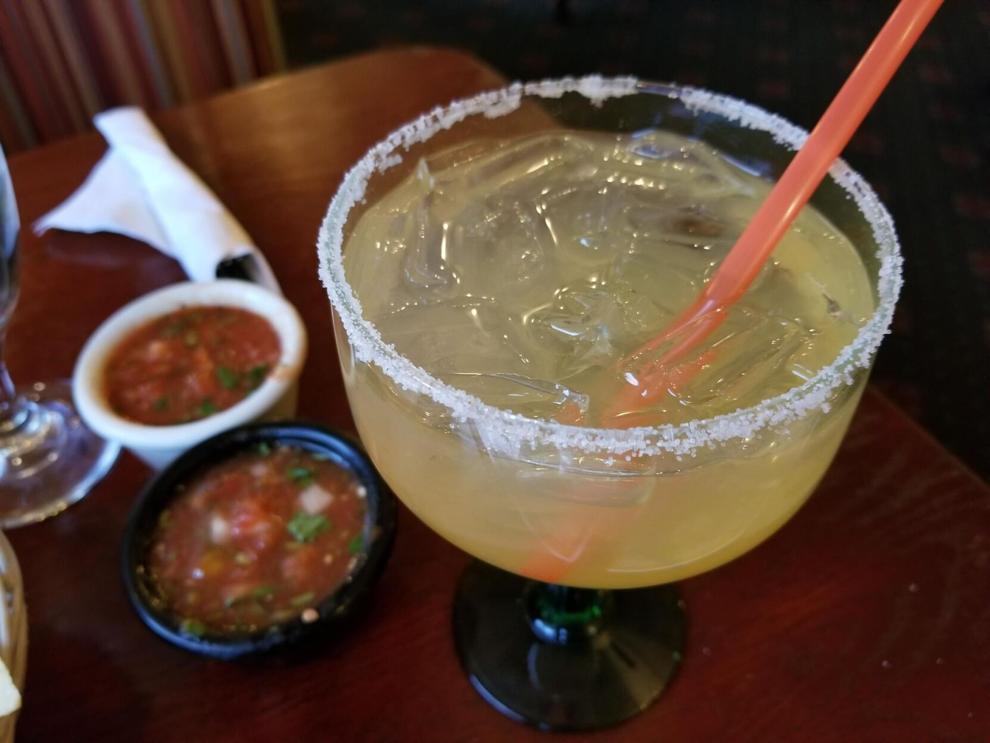 The menu is expansive, including multiple variants of the usual fare—burritos, tacos, and enchiladas, which can be opted with your choice of protein through one of various combo dinners. As usual, my mind was on specialty items—the things that really make a restaurant stand out. While the Lengua a la Veracruzana (beef tongue in tomato sauce) stood out as most interesting, I couldn't resist the allure of one of my favorites—mole enchiladas. Mole is a general Spanish term for "sauce", but is often depicted as dark brown in color and flavored with an unexpected ingredient—chocolate.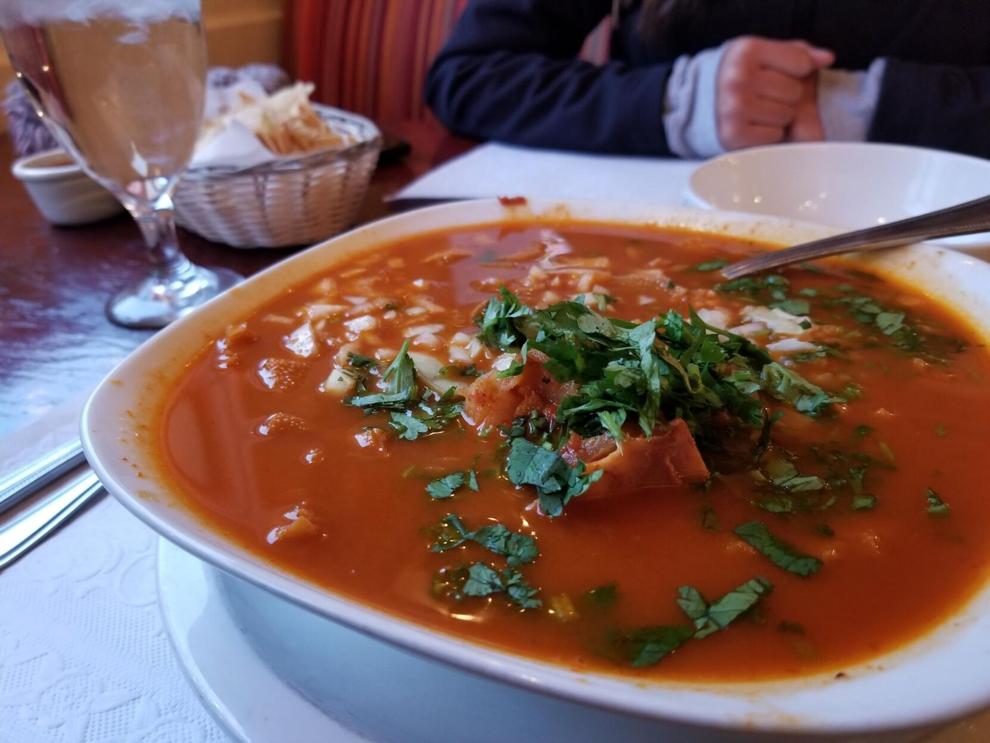 Don't be mistaken, there's nothing sweet about this dish, which is comprised of two chicken enchiladas doused with a ladleful of chocolatey goodness. The whole package is deeply flavorful, with an earthy foundation and slightly bitter edge to make for an incredibly well-rounded package. Especially welcome was the blanket of cheese that enveloped the whole affair.
We also wanted to try the Tacos Acapulco, but somehow we ended up with their Enchiladas Acapulco instead. Not ones to complain, we stuck with it and were rewarded with shrimp and scallop enchiladas in a rich cream-based sauce. This was a nice contrast to the former entrée and I would approximate this as a Mexican twist on a seafood fettuccine, trading one carb for another.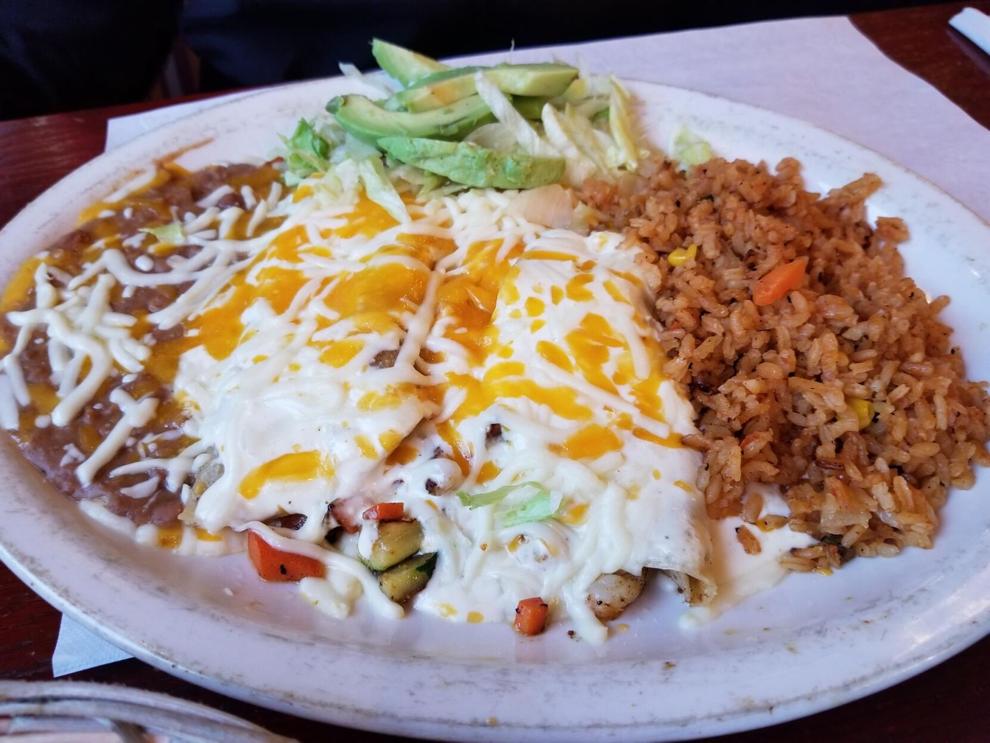 Each of El Dorado's entrees are accompanied by the requisite rice and beans. There wasn't anything special about the beans, but the rice was noticeably fluffy and almost reminiscent of paella in terms of flavor. Occasionally, I would find stray peas within, which was amusing, if nothing else. Both supporting acts were above average and added considerable heft to our platters (and bellies).
For something on the lighter side, the menudo we ordered contained what appears to be a giant ham hock bobbing about with heaps of tripe in a peppery broth along with fresh cilantro and onion for good measure. Noticeably absent was any hominy or some other starch to enrich the soup, leaving this just shy of greatness. Still, the fragrance was enticing and the broth was a needed break from all of the heaviness to be had elsewhere.
I would be remiss not to mention our server casually suggesting shots of tequila as an alternative to dessert. Not only did I find this funny, it also lends credence to the idea that all meals should end on a digestif. Our nightcap of choice was mezcal—similar to tequila but edgier in its smokiness and complexity. As someone whose culinary travels have taken me to Oaxaca to appreciate its fine distilleries, this was without a doubt the perfect end to our meal.
El Dorado doesn't set out to reinvent the wheel. In the end, originality can be thrown out the window when everything is executed as well as it is here. With a few standout dishes such as their mole enchiladas, they make a strong case for becoming a regular in your dining rotation. One can expect not gold, but a faithful representation of Mexican cuisine at this esteemed establishment.