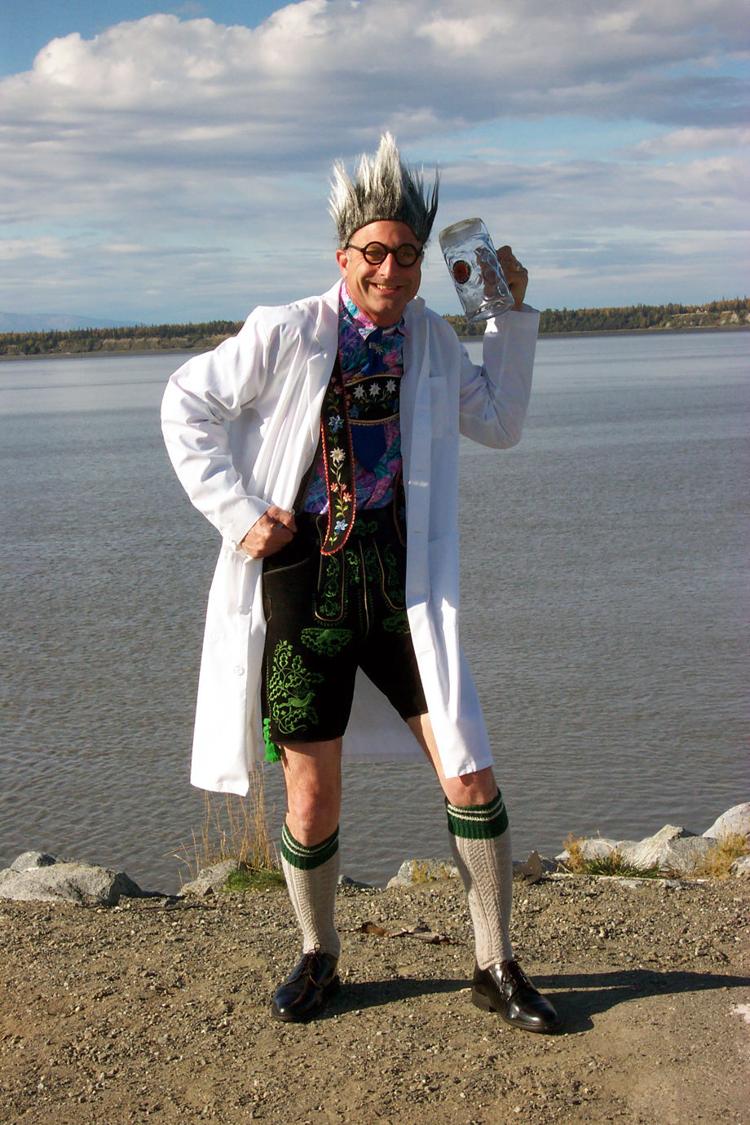 Oktoberfest is halfway over. In Munich, Crown Prince Ludwig married Princess Therese of Saxony on October 12, 1810, precipitating the annual event that clogs Munich and the surrounding communities with thirsty revelers every year. Traditionally, the celebration runs between the third weekend in September and wraps up on the first Sunday in October. I've never been. I don't have to; there's plenty going on right up here.
Alaska's well aware of the tradition and has been celebrating in style since the middle of September. The annual gig at Girdwood's Alyeska Resort rocked the town on two weekends – September 20 and September 28. Humpy's blowout event was on September 29. King Street Brewing Company, with its German-inspired beer celebrated on Saturday, September 25. There were many more events that have come and gone this year, but it's not too late to don that lederhosen and dirndl, grab a dimpled liter mug and celebrate one of Alaska's favorite late fall traditions.
Two events – in particular – are worthy of your attention, and if you plan it just right, you can have one hell of a German beer and traditional food inspired weekend.
Fortunately, if you missed others, by far, the most authentic Oktoberfest celebration is this weekend. Alaska's German Club is hosting the 52nd Annual Oktoberfest at the Egan Convention Center on Friday, October 4 and Saturday October 5, starting at 7 pm. Tickets are $20 in advance and for children 10 and under, tickets are $10.
I've been to the German Club's gig – and most others around town – for years and years. Where at many of the others, the objective seems to be to just drink a lot, gorge on a lot of food and maybe participate in a chicken dance, people attend the German Club's event because it's so much more and the real deal as far as I'm concerned.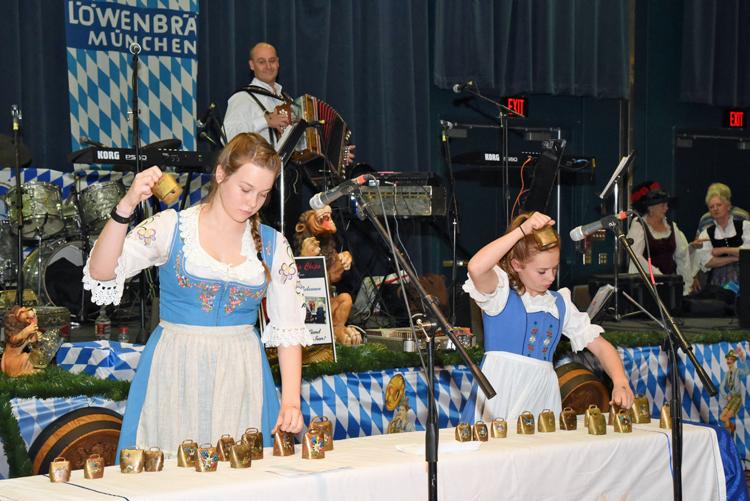 The Egan is set up in the true German beer hall style. The venue is well suited for the mingling, dancing and celebrating crowd, where participants spend as much time on their feet as they do at the long tables. Contrast this to typical pub gigs, where people sit and round high-top tables or in booths for a more sedentary experience.
Marge Ford and the Alaska Polka Chips and the legendary Alaska Blaskapelle will alternate on stage every hour and bring the event to life with German inspired music that gets people up and on their feet again and again. There will be plenty of opportunity to do the chicken dance – I've been described as "Ted Sadler on acid" when I try – but there will also be the traditional German bench dance and the annual bell ringing performance.
It's pay as you go for an incredible selection of beers from Germany and local selections, and authentically prepared German food. German Club members and guests turn out in the most authentic garb including dirndl, lederhosen and those cute felt hats and sway to the unending live music that starts right when the door's open.
If you didn't catch it, this is the one Oktoberfest celebration around town – aside from those perhaps at local breweries – where adult-accompanied children are not only allowed, but encouraged. Seeing those kids in authentic German garb is undeniably cute and adds a heartwarming touch to the gig.
Get your tickets in advance at the Flying Dutchman, Anderson's Bride, Alaska Sausage and at the Convention.
The other excellent event on the same weekend is the Great Alaska Beer Train. Although not specifically designated as an Oktoberfest event, it sure feels like one and many people participate accordingly.
This gig's a bit spendier – tickets are $184 bucks a person for this over 21 only event – but it's well worth it. This is another event I never miss if I can squeeze it in.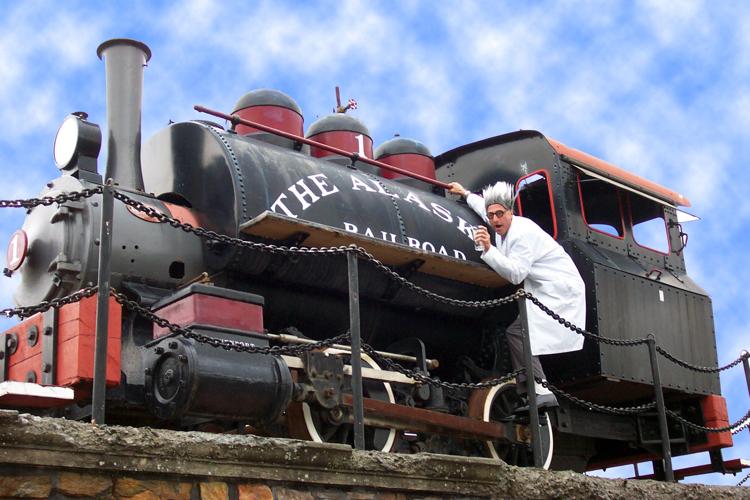 Here's how it works. Get your tickets in advance by calling (800) 544-0552. Be in line well in advance of the 4:00 departure, especially if your tickets are will call. Make sure you have your ID with you, not only to verify you're of legal drinking age, but because the railroad falls under TSA security guidelines.
The closer to the front of the line you are, the better suited you are for the mad scramble to the train when boarding starts. Want to sit up high in the dome cars? Those seats go fast, as do the seats closest to the bar and food cars, so strategize before you make the dash.
Once the "all aboard!" signal has been called, plan to spend a leisurely four hours on the ride from Anchorage to Portage and back through some of Alaska's most incredible scenery on the rails from a truly unique perspective and view of Turnagain Arm. The journey can be as sedentary or active as you want it to be, although running across the top of the train is strictly prohibited.
During the ride, enjoy a multi-course dinner catered on board by the Glacier Brewhouse and six half-pints of Glacier Brewhouse beer are part of the deal. Six half-pints are never enough for me along the leisurely journey and I'm happy that I can buy additional half pints at the cash-only bars.
I really love the catchphrase for this event: "party with the world's best designated driver – the Alaska Railroad."
Of course, stuffing both the German Club's and the Alaska Railroad's events into the same weekend takes some planning – you'll have to attend the German Club Oktoberfest on Friday night and ride the rails on Saturday night, but this is one hell of a way to pack in a lot of fall beer-inspired activities into one weekend.
Sunday's always been a recovery day it always starts with biscuits and gravy and a pint of beer for me at the Spenard Roadhouse on Sunday morning – so plan accordingly.
If you can't make any of these gigs, there's plenty of excellent local O'Fest beer around town these days, both in our local grog shops and on tap at respective breweries and at pubs and restaurants around town.
So far I've already worked through 49th State Brewing Company's, Midnight Sun's, King Street's Glacier Brewhouses and Matanuska Brewing Company's Oktoberfest beers. These medium-bodied, clean, somewhat malt-forward, delicately hop-spiced beers are a real treat.
If you happen to be in Juneau on October 12, plan on attending Alaskan Brewing Company's Aktoberfest at the Juneau Arts and Culture Center from 7-10 pm. All proceeds from this event benefit Helping Hands. Admission's 25 bucks, which includes a commemorative AKtoberfest stein and 32 ounces of Alaskan beer or general admission is $10 in a pay as you go format. Get tickets at the Depot, Tasting Room, at JACC or at the door. Dale Wygrant's Oompah band will be livening things up and food will be available from Juneau's Dupont Dogs and Forno Rosso Alaska. This might be the only chance you'll get to sample Alaskan's limited release of AKtoberfest Helles Beer. There's a costume contest as part of the gig, so come out in style.
Keep yer stein to the wall; O'fest events continue to pop up as we move into the deep fall and wait for the frost and snow and the slow transition into the heavier winter beers Alaska's famous for.