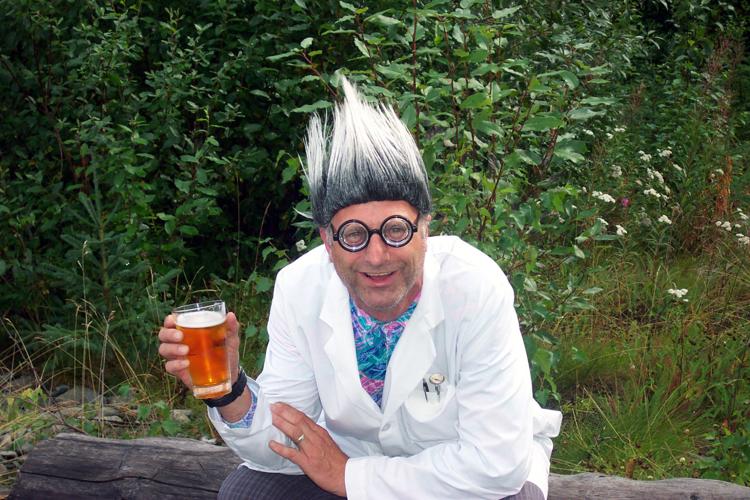 Humpy's Great Alaskan Alehouse has been through hell the last couple of years. Oh, there was that bankruptcy thing in 2018, but, the last 46 days of being shut down due to COVID-19 were devastating, as they were for all food and beverage service industries.
"It's not fun being in the restaurant business these days," says co-owner and founder Billy Opinsky, who struggled through the lean times with his partner Jim Maurer.
Are you thirsty for good beer again at one of Alaska's first and forerunning alehouses? Smile. After attending a quiet re-opening last night at the 6th Ave pub and restaurant, I'm confident that things are getting back to the new "Phase 1 Normal" as they can be, and that great beer once again flows from all of Humpy's close to 60 magnificent taps.
As you might suspect — especially if you've been out and about and perhaps visited some establishments that have already partially re-opened — it wasn't as simple as just unlocking the doors, walking back in and turning on the "Open" sign and starting to pour beer again.
Humpy's isn't the first, but Opinsky's experience in bringing his establishment back to life after being shut down for that long is a good example of what most bars and restaurants have experienced as they struggled to survive and modify business plans and operations to adapt to the new requirements.
"Yesterday, my duty was to make new hire packets; we laid off 100 percent of our staff when things shut down," says Opinsky.
And, it's not just rehiring people into the same old routine. The "Allowable Activities," "Protective Measures," and "Risk Metrics" mandated through the "Easing" portion of Phase 1 drive a whole different, unforeseen set of procedures.
"I've been working all day on the COVID Mitigation Plan required to re-open. I had to update all of our manuals and operating procedures," says Opinsky. "Until you absorb yourself in this whole thing and see it working, it doesn't make sense and takes a high level of choreography to allow people back in and make sure they are protected to the highest degree possible and at the same time, continue to offer the positive experience everyone's come to expect from Humpy's for the last quarter of a century."
Mauer recently watched Matanuska Brewing Company's downtown reopening. Opinsky visited his friends at Simon and Seafort's Saloon and Grill when they came back online. Both of them visited La Cabana Mexican Restaurant and observed their processes.
"We learned from what we saw. We could have opened earlier, but I wanted to get a few days in to really study this and get just the right plan in place," Opinsky says. "I have a much greater comfort level now."
Opinsky walked me through the process. First of all, understand that Flattop Pizza + Pool, SubZero Bistro and Microlounge are not reopening right now; it's just the Humpy's part of the empire that's slowly waking up.
The process starts long before the first customers arrive at the alehouse that's limited to 25 percent of normal capacity including the staff.
"Employees enter the building through Flattop. Each undergoes a health check, including a temperature scan, survey for symptoms by management and sign off and initialize their compliance with rules, regulations and social distancing requirements," Opinsky explains. "This is every employee, every shift, every time they come to work. When they go to work, they are masked and gloved and have to maintain the same social distancing as the customer."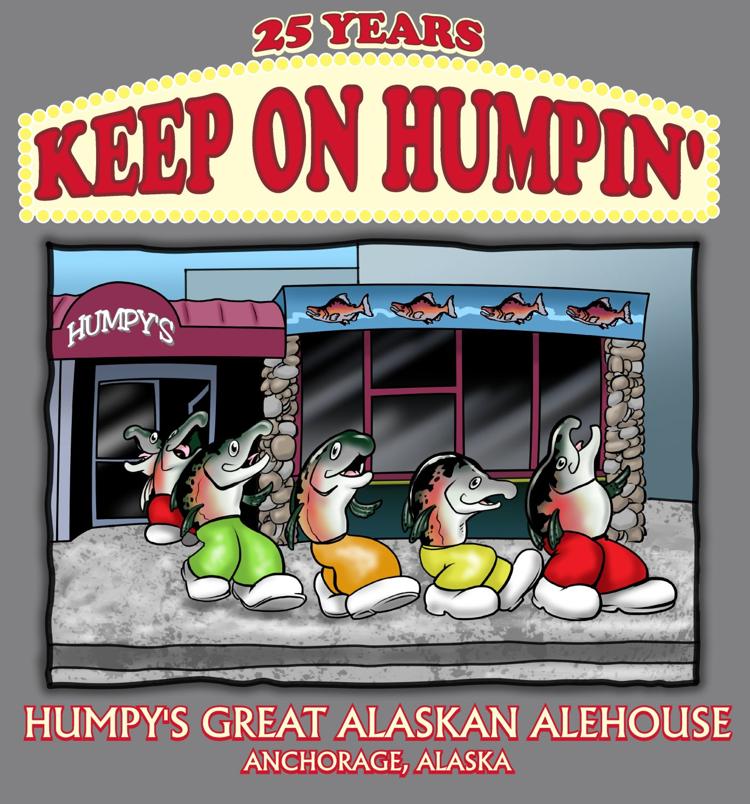 Then there's the rigors associated with managing guests and making sure they are completely safe. "Customers need to make a reservation by calling 276-BEER. At the appointed time, when our guests are here or on approach, they can call and ask if their table is ready. They'll be directed to enter through the 6th Avenue side of the building. No walk-ins are allowed by law. When guests arrive, they are logged in, including name and phone number if it's not part of the reservation process," says Opinsky.
Don't expect to do what I wanted to do, which was just belly right up to the bar and slam my first public pint since the pandemic.
"No, you can't do that," explains Opinsky. "We asked about it. We could easily put bartop patrons 10 feet apart, but the law doesn't allow it. That's a bummer because, like you, some of our greatest customers only come in and sit at the bar."
Customers will be handed a paper menu. No, this isn't some cheesy cost-saving measure as Humpy's recovers from a two-month hangover; it's because disposable menus that are discarded after every use are safer than plastic ones that could be cleaned, but also touched by multiple people.
Expect a limited menu as well that will primarily appetizers and pub favorites while Humpy's adjusts to the new model and balances dine-in with curbside delivery and take out options that will probably take place through the Williwaw side.
"If people call ahead, we can arrange for takeout with delivery directly to cars or the curb, or we can otherwise arrange for the safe, socially distanced delivery of food," says Opinsky.
When customers are finished with their dining experience, they'll be escorted to exit through the back door and patio part of the alehouse complex.
All right, enough about all that. What about the beer? Would it still be good after close to two months in hibernation? The short answer is yes. Take my word for it. I personally drank through every beer on the draft lineup with Opinsky and Maurer to verify that the precautions Humpy's put in place were successful in protecting the beer during its unintended slumber.
"It's going to be sweet," predicts Opinsky. "We've got plenty of good beer. I worked the quality control side when we shut down. We did the dormancy thing and emptied and cleaned all the lines, pumped solution through them and left them there until we came back in here yesterday and finished rinsing the lines and reconnecting them to the cleaned keg tops and taps."
Still, testing was in order.
"Our distributors and craft brewers have been exceptional through all of this," explains Opinsky. "They've all offered to take back expired beer, which is amazing at this time when everyone's struggling."
With few exceptions, the draft lineup shined right through. For one thing, Humpy's precautions paid off. Humpy's coolers are maintained at ideal beer stability temperature, if not even a little on the cool side. But, the timing of the March 22 shut down played a great card into Humpy's hand if there is any such an ace in any of this.
"Remember, we were still in the end game with barleywine and winter beer season, and I had a significant number of long-aging high gravity alcohol beasts on line, so most of the beer was entirely ready for this," says Opinsky. "We've opened back up with pretty damned close to all of our taps flowing."
For all of you thirsty barflies like me, one of your favorite places is up and running and coming out of hibernation like a spring bear. Make a reservation, head in and see what safety, social distancing and the new Phase 1 model looks like in action and the way it's supposed to be.