"We're doing all right," replied Homer Brewing Company's Karen Berger, when I asked how her and her brewer/partner Stephen McCasland were doing as Berger, the longtime chai maker and McCasland, the longtime brewer approached the brewery's 25th anniversary on September 21. 
Berger sounded tired. "These are crazy times we're in, and I feel old now. I wish we would have thought ahead about this back then when I look at the old picture of Steve and me with the 'Opening Soon' sign in front of the brewery," says Berger, the official/unofficial spokesperson for the brewery, or at least the more outspoken of the two of them that cobbled a life in Homer together that Homer Brewing Company helped them realize. 
Aspiring homebrewers Stephen McCasland and Lasha Holmes took top awards for their pale ale in a local homebrew competition in February of 1996 and decided to open a small brewery at the original location near the Ocean Shores Hotel. "They won the homebrew competition that year, and of course we thought we could do anything," says Berger. The brewery launched and Berger and McCasland never looked back, or forward. They just trudged on, earning the love of the community over the years. 
Berger did most of the talking when I interviewed her and McCasland to find out how they felt about things this far along, and to get a feel for what they thought the future looked like. Berger calls most of the shots; it's been plain of what I've known of the two of them over the years. They both know it too, and they're as comfortable as old slippers with it and joke openly about it. I find it endearing.
Make no bones about it, Berger's not the brewer and never will be. "The brewhouse is his," she said, figuratively jerking a thumb back over her shoulder at McCasland. "I'm the Chai side," she says, referencing her running the lesser known, but equally important Alaska Chai and Zen Chai side of Homer Brewing Company, the part of the business that figured significantly in keeping the brewery around through the pandemic. "In all of these 25 years, I've never brewed a single beer," she says. 
"Fresh, traditional, country ales; that's what we're all about, that's what we've always been all about, and that's what we're always going be about as long as we're Homer Brewing Company," explains Berger. "We've seen all of the incarnations in the craft beer industry. So many brewers are doing all different things, and that's a beautiful thing too, I guess, but it's steady on the trail for us; you gotta do what you do best and stick with it."
I wouldn't call Berger and McCasland stuck in their ways or stuck in the past; they just know what they want to do, how they want to do it, and that's that. 
In particular, ever since I've known them, they remain patently unfettered by outside influence. I remember back when I first got to know Homer Brewing and their beer. I was instantly smitten and wanted to know why we weren't getting Homer Brewing's beer up here in Anchorage.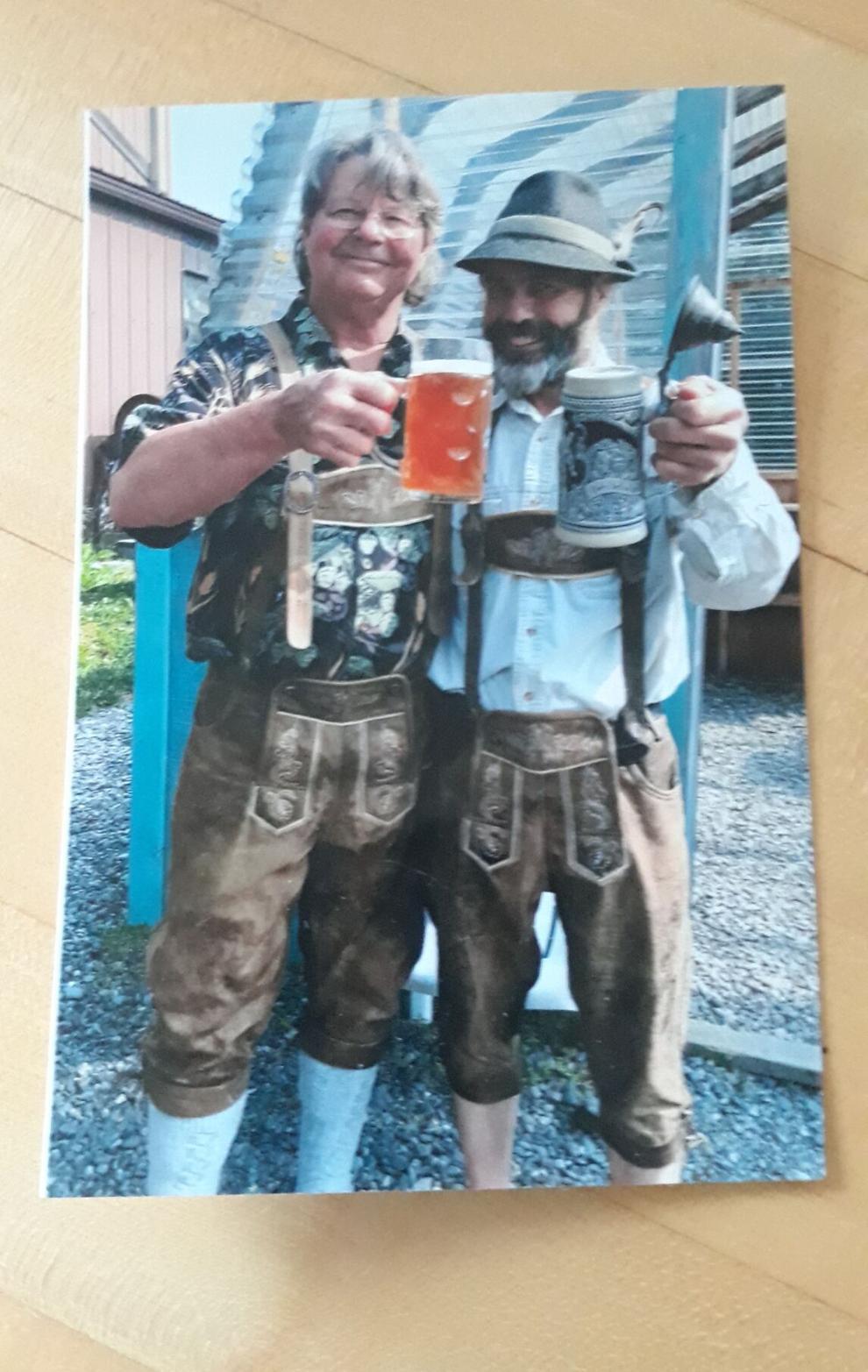 In Berger's make-no-bones-about-it, and I-don't-care-who-knows-it way, she almost lectured me on the concept of what it means to be local. I've quoted her many times, but she said "look, we don't make our beer for Anchorage, or anywhere else for that matter. It's not Anchorage or anywhere else that's down here sustaining us year round. If we happen to have an extra keg or two, we'll throw it in the back of our truck if we have some reason to come to the big city, and we'll throw you a bone. Otherwise, come down here and enjoy our fresh, traditional country ales where they're made and loved."
The last time I'd talked to the duo was when the brewery was turning 21. Berger expounded on the brewery's relationship with the community back then, and it hasn't changed today. If anything else, it's just woven deeper into the fabric.
"This place is like a windup toy. That's Stephen's favorite quote," she said back then. 
But it's the community that winds up Homer Brewing Company. "Steve likes to say we're a thread in the fabric of this community," says Berger. She's right. The brewery is steadfastly local and always will be. I quit begging Berger to bring her beer to Anchorage years ago. I didn't just get "the message," I got the feeling after having visited Homer Brewing numerous times over the last quarter century and enjoying Berger's and McCasland's company and counsel during the scant times they visited Anchorage.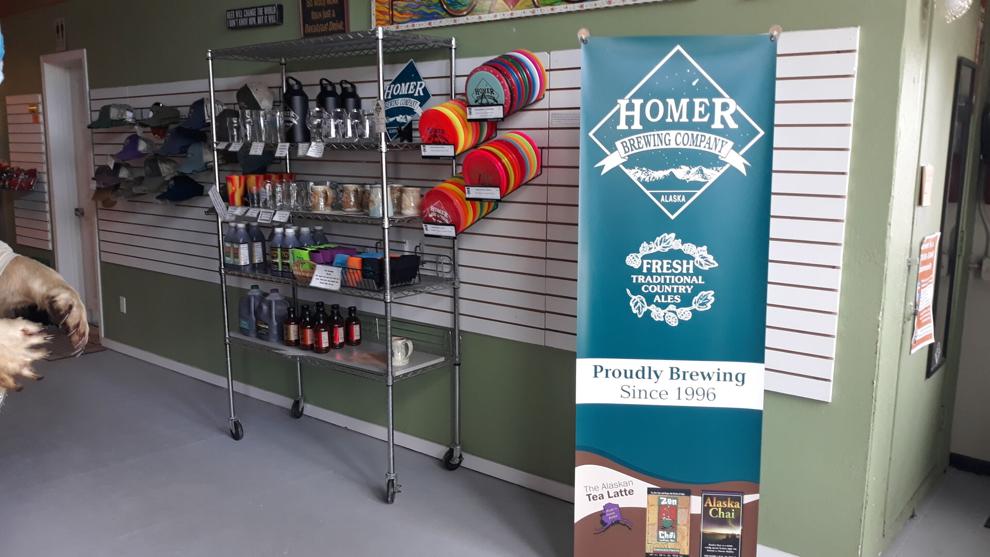 But times change. Berger concedes that she never thought the operation would make it this long, but at the same time never questioned that it wouldn't. In fact, she never thought about it. "If I had to tell something to a beer entrepreneur, when you open something, look way beyond tomorrow. Well, maybe not. Maybe this is why it's worked so long. If you look too far ahead, it scares the hell out of you, but if you don't look ahead; well, here we are at 21 years," she told me in 2017. Add four more years to that.
Change isn't necessarily part of the Fresh, Traditional Country Ales long term approach to doing things. Berger and McCasland know this, and it's signaling something different ahead at the same time. 
Case in point: IPA. What craft brewery today doesn't have an IPA or six on the menu? It's what sells, given the world's infatuation with the style today, even though fully three-quarters of the sworn imbibers of the hoppy stuff don't even know what they're drinking. Everything's slow and purposeful at Homer Brewing, and that's why the brewery didn't brew an IPA until last year.
"This time last year, I convinced him to brew an IPA. You just got to brew and IPA; we're leaving too much money on the table. We'd gone round and round over this a lot," says Berger. 
Homer Brewing Company's Broken Birch Best Bitter, King and Wing ESB (extra special bitter) and Red Knot Scottish Ale are legendary Alaska hallmark beers in their respective styles. McCasland and Berger push them proudly, but to the vast majority of the ignorant IPA drinkers that walk through the tap room door and demand IPA, when offered the less bitter, more balanced ESB and best bitter style they gak. "'Oh no,' they reply when offered one, 'I don't like bitter beer. Now, where's your IPA'?"
McCasland succumbed. "I got tired of all the spouse pressure and was tired of getting bitched at," he says. "All right, I'll brew a damn IPA. What are we going to name it?"
Homer Brewing Company's Damn IPA has been pouring ever since, and although more from duress than desire. "Yeah, the Damn IPA is part of the family, albeit as a bit of a step child," says Berger.
Speaking of family, the rest of the crew at Homer Brewing Company is an extension of Berger and McCasland. "I have the dream team, concedes Berger. I work with four people, three of which I married, and the fourth I'm married to. The three folks that work for us are Pat Miller, Cal Loomer and Aaron Ford. I married them to their spouses, and we have a bit of a family relationship here."
Still, Berger laments. "I don't like to be the grandmother serving beer at festivals. I'm typically the oldest one. I turn 65 next birthday. I'm signed up for Medicare. It's time to move over and let HBC transition into something else, although we're not sure what that will be. We're talking to our folks. They want some skin in the game. My fingers are crossed," she says of the potential of stepping aside to do something else; to change.
"Oh, we want to keep it as organic as we can, but definitely after this season, I was ready to throw my hands up and we thought about shutting down. The brewery's been very good to us, and so has this town. The brewery's our child. We're the mom and dad. The kid's grown now, and I just don't know how to leave the house," says Berger.
As for McCasland, "I've heard him say 'you're going to find my cold, wet ass on the brewery floor dead,' or I'll find him having fallen into the brewkettle," says Berger. 
"It's very personal, and we love it, but it may be about time for someone else to do something with it," says Berger of the future of Homer Brewing Company. 
I asked her if the brewery was for sale. "If someone came along with one big fat check, I'd split it up and give it to them [the "family"] and Steve and I would be on our way. We're just a little worried about where that way is," says Berger.
McCasland and Berger might step aside, but Homer Brewing Company will remain an iconic piece of "the cosmic hamlet by the sea," as the brewery's website describes it. It's all about community, and communities don't let long term contributors to an overall vibe go. If I'm still around in another quarter of a century, I'll be drinking fresh, traditional country ales in my wheelchair if someone will so kindly push me into the taproom.