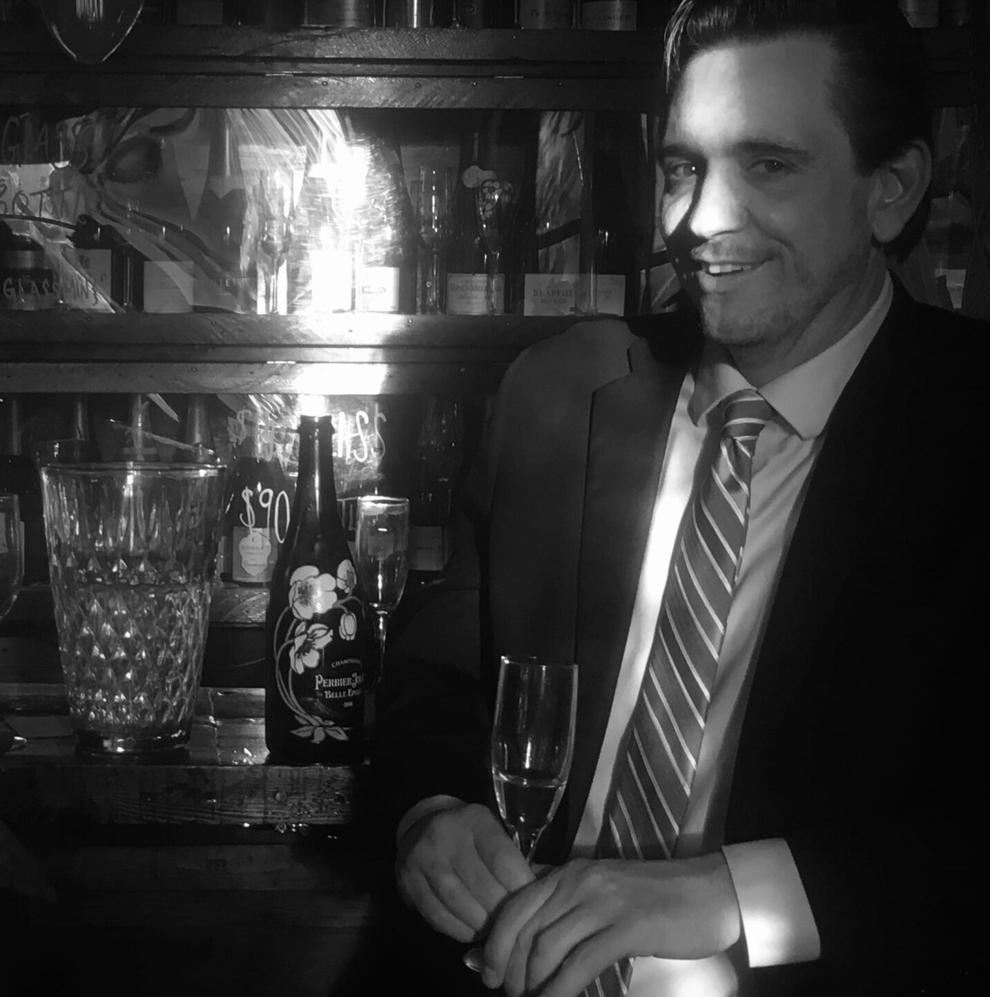 Believe it or not, there was a time when Anchorage was a happening, cosmopolitan destination for national and international travelers of business, pleasure and everywhere in between.
The omphalos of all this swank was an itty bitty storefront on D Street, just south of 4th Avenue, where the cheapest glass of champagne went for $12, the cheapest bottle for $80 and the all-day, all-night crowd was too elegant and sophisticated to bother with the math.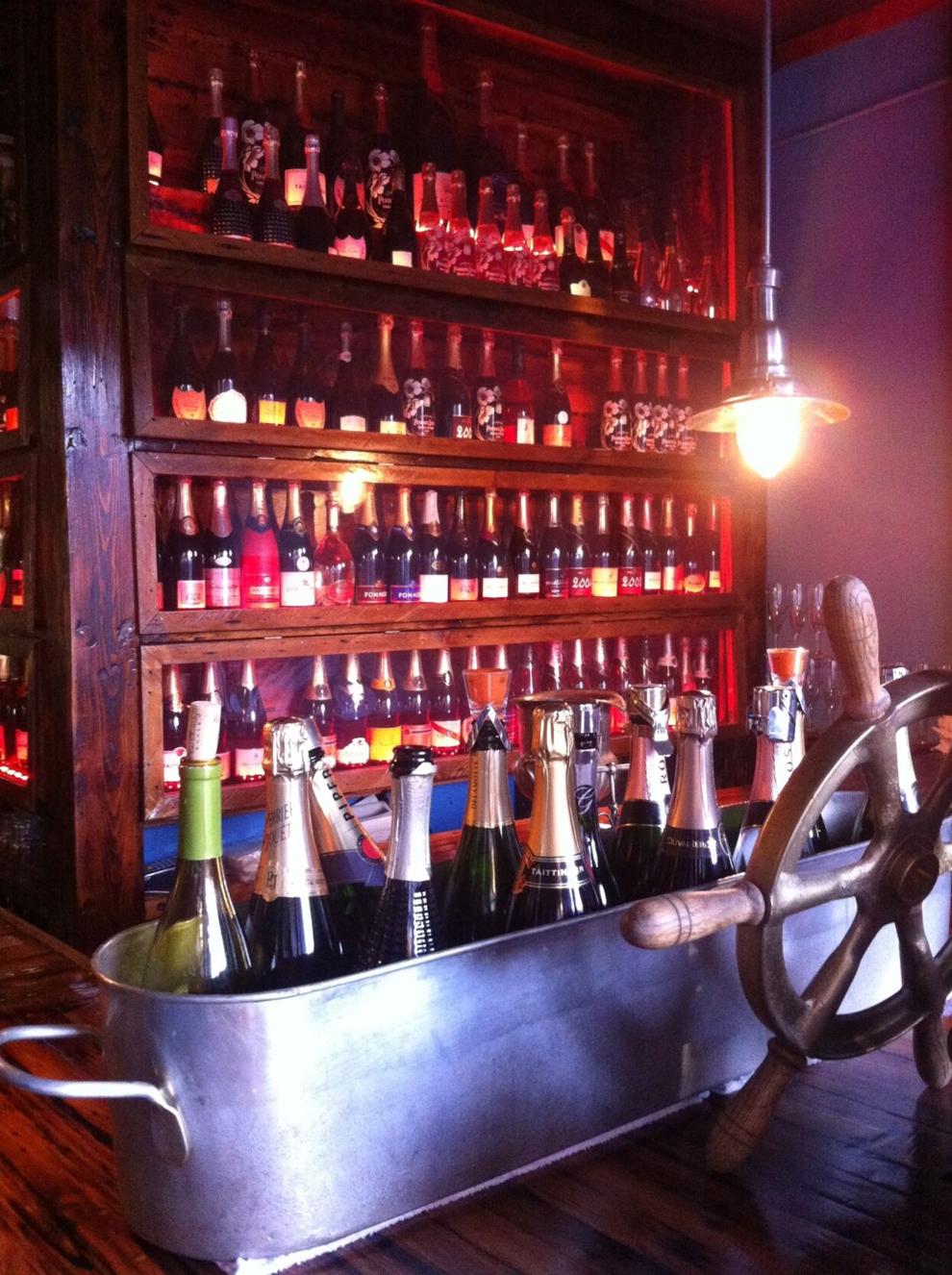 The place was the brainchild of a French-raised Mexican, who, not long after he opened The Bubbly Mermaid Champagne and Oyster bar in 2012, was only ever known to anyone in Anchorage by his middle name.
That was until Sept. 20, 2021, when the North Star Law Firm duct taped to the doors of the establishment an eviction notice as a result of more than $100,000 in back rent owed. All of this came as a surprise to defendant RONALD APOLLO NAFF, who at the time was in Guaymas, Sonora, Mexico developing an oyster farm to better supply his post-pandemic Anchorage bar.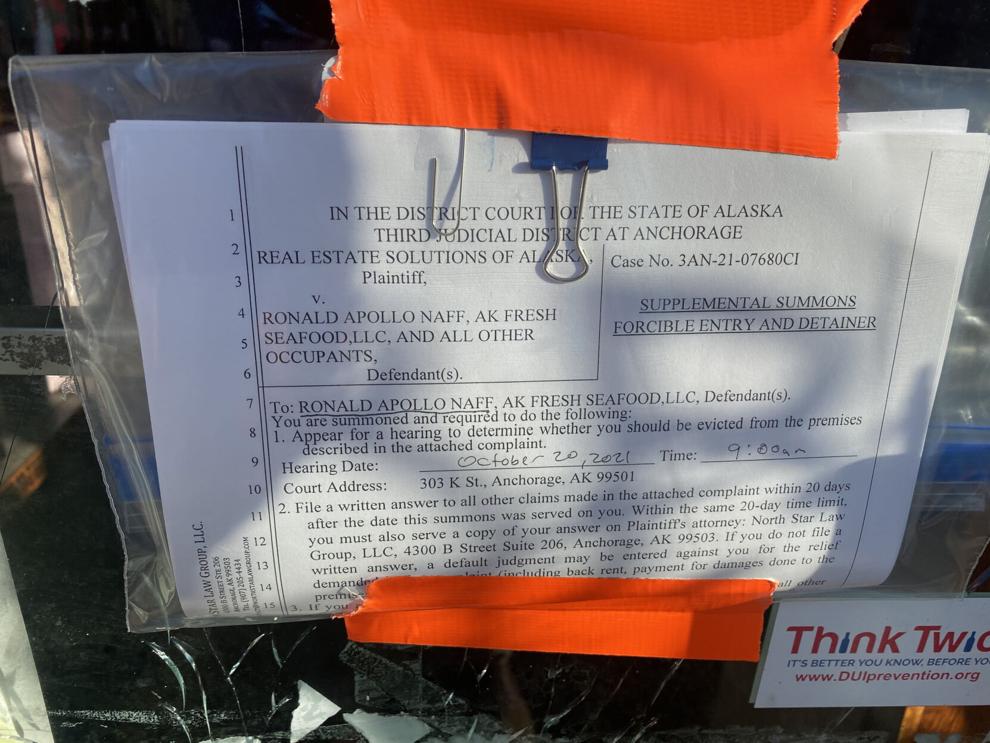 Apollo knew he owed the back rent, but had been paying $5,000 per month in good faith that apparently wasn't good enough. To make matters worse, the landlord — who ultimately is Sandy Harper, the owner of the once and legendary home of adjacent Cyrano's Theatre Company — locked inside more than $165,000 in champagne in the cellar of the establishment that Apollo can't get to to pay back the back rent if he wanted to.
"The true (back) rent is $60,000 and I've been paying $5,000 to $10,000 every month. I sat in a meeting a year ago and they said they weren't going to do late fees due to COVID," Apollo said via phone from Mexico. "I don't know if maybe there is somebody interested in buying The Bubbly Mermaid, but they decided out of nowhere to lock me out. I'm working on getting back in to at least rescue the champagne and the equipment."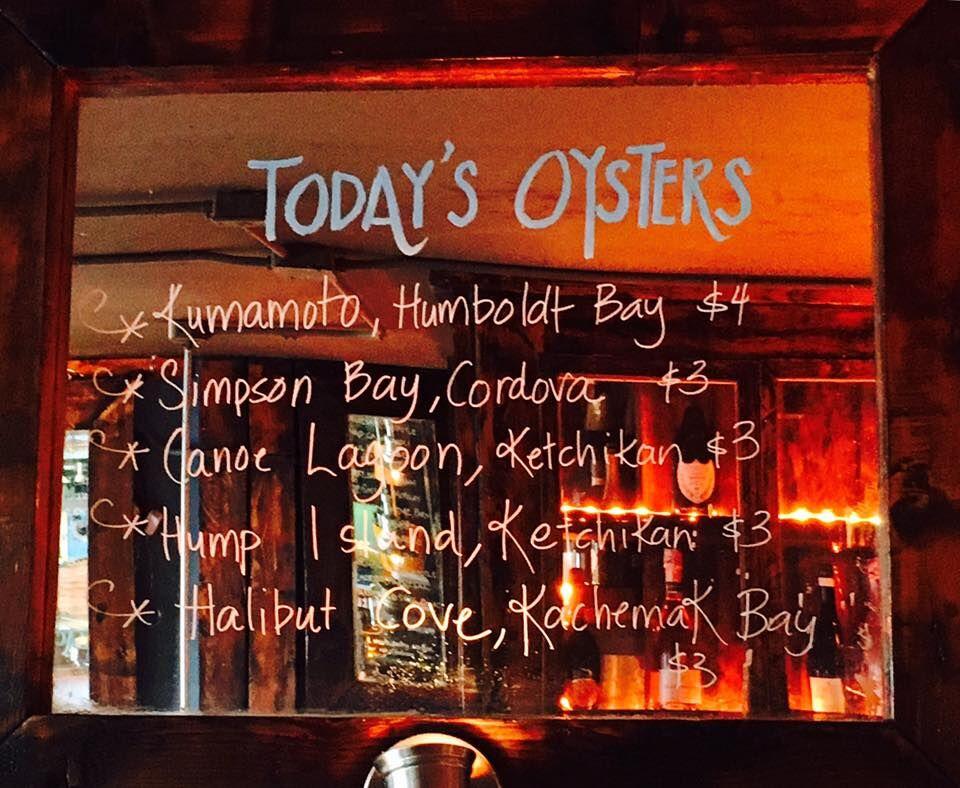 Apollo finds himself in quite a Catch-22: Even if he could get into the building and retrieve his property to pay the rent, how long could he get by on Cook's and André while he rebuilt his bubbly arsenal? If he can't get to his champagne and goes out of the business in Anchorage, does the subterranean trove remain the booty of Real Estate Solutions of Alaska, the client of North Star Law attorney Brian Riekkola?
"The lease controls property subject to default provisions and the process by which any items are subject to lien and how that may affect the balance owed," Riekkola answered via email last Wednesday. 
At this point, a few questions surely come to mind; one of them being 'why didn't Apollo get PPP or other CARES Act funding to carry him through the pandemic?'
"I haven't received the government money. I was supposed to through the Restaurant Re-evaluation Fund. I got the approval letter, but it dried up and it got no money," Apollo said. "I couldn't do a PPP because I don't have any employees. It's really a problem unique to The Bubbly Mermaid due to its size. I applied for one grant over a year ago and it paid me $78,000, but I used some of that to set up an oyster farm down here in Guaymas. I was smart enough to take $10,000 and put it in the water to get oysters down here. There are no oysters in Anchorage."
Another question might be, 'why didn't The Bubbly Mermaid enjoy eviction protection like so many others did during the pandemic shutdowns?'
"Not for a commercial lease as they are distinct from protections provided to individuals in residential leases," Riekkola answered via email.
Given its cozy quarters, The Bubbly Mermaid had about as much chance of survival as the Anchorage Press when the pandemic shut everything down in March 2020, but Apollo wasn't about to give up. He posted his San Diego area code cell phone number to the door and asked for a 30-45 minute head start to accommodate parties one at a time in accordance with municipal social distancing requirements.
As desperate as the tactic seemed on its face, Apollo said it was working.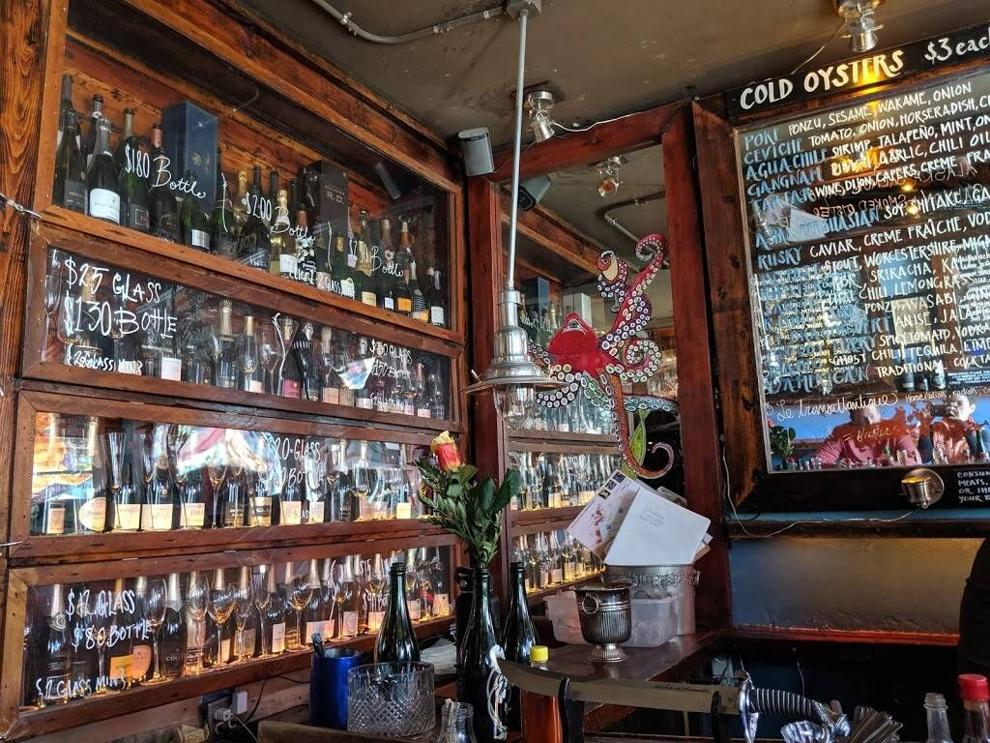 "I'd work in Anchorage three weeks at a time and do as many bookings as possible with 6 to 7 people. There was no one else in a bar. After an hour I would get (the next party) in," Apollo said. "It was just a different model than most people are used to. We'd get you to book a time, get a bottle of champagne, I tell you about the oysters and cater to your needs for an hour. If I do that I could do $1,000 to $2,000 a night in sales… People who wanted to spend 200-300 bucks I'd get 'em fed, drink, no one got sick, no one was arguing about COVID… With no employees that means no accountants, very little taxes — a more streamlined bar. It was a temporary thing; I would eventually be done with it, but I probably could have gone on like this another year."
Apollo believes that his stricter-than-most adherence to social distancing should have earned him some mercy vis a vis his back rent.
"There should be a little bit more understanding and flexibility considering The Bubbly Mermaid never had a problem with COVID," Apollo said. "I owe them $60,000 in back rent — which I have — but I don't want to hand that over and get kicked out with all that champagne… I may be the only restaurant in Alaska that's done social distancing enforced. I shouldn't be losing my bar over it."
Though it may well be a coincidence, Apollo says it was only after he instituted an order that only customers presenting proof of COVID vaccination would be allowed in. 
When asked about the vaccination proof situation, Riekkola reiterated, "Mr. Naff is over four months behind in rent on one unit and on the other unit is over a year behind in rent payments."
Riekkola said he wouldn't be in position to know whether there was another buyer lined up for the property but did indicate that the Bubbly Mermaid could resume operations once the back rent is paid.
"The Bubbly Mermaid can only continue to operate in the existing premises if suitable payment arrangements are agreed to," he said. "Those talks are continuing but no agreement has been reached yet."
Apollo first came to Anchorage on a service industry visa in the summer of 2008.
"I just needed a summertime job when I was in university studying in Europe," he said. "There were no real jobs in Europe so I figured I'd fly over for a summer and eventually I set up a hot dog cart in the summer."
His cart was known as Arctic Dogs.
"I did reindeer sausage quesadillas, swiss cheese avocado on fresh baguettes — they were literally the best dogs on the streets," Apollo said. "I ended up buying three hot dog carts."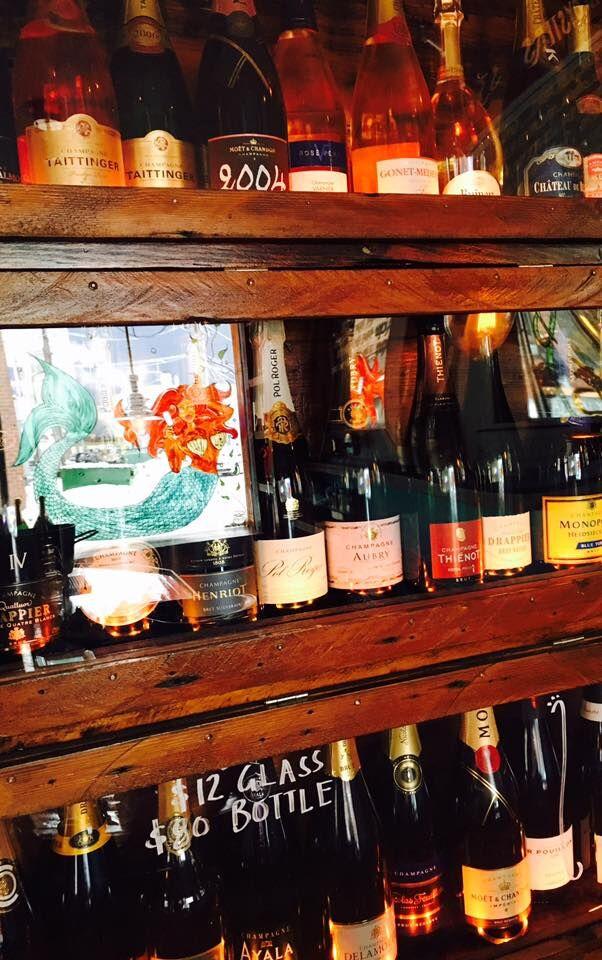 But Apollo, who had been studying languages and political science, soon wanted to move on from hot dogs, and a calling from his teenage years in France proved to be the inspiration.
"I remember the first New Year's Day I had was oysters and champagne. I was 17 at the time and thought it was a great thing. There were two things that always worked in my head — oysters and champagne," he said. "Oysters always go with champagne; it was a no-brainer. The only thing I wanted was to make the concept known here better. Oysters not done just one way but how about 40 different ways? Cooked and grilled and smoked and shooters, all of that with, basically, a neutral protein that works with a lot of things."
All of those oyster selections were written on the mirrors that were on every wall of the establishment.
"I wanted no distractions in the bar; I wanted beauty; I wanted the bar to look bigger and I wanted mirrors and decided to put the menu on the mirrors so that your experience is really inside the menu," Apollo said. "Anywhere you look there is not a TV, not a scorecard, nothing other than oysters and champagne. You look at the wall and you see bottles of champagne, which is beautiful in itself. It's my artistic expression."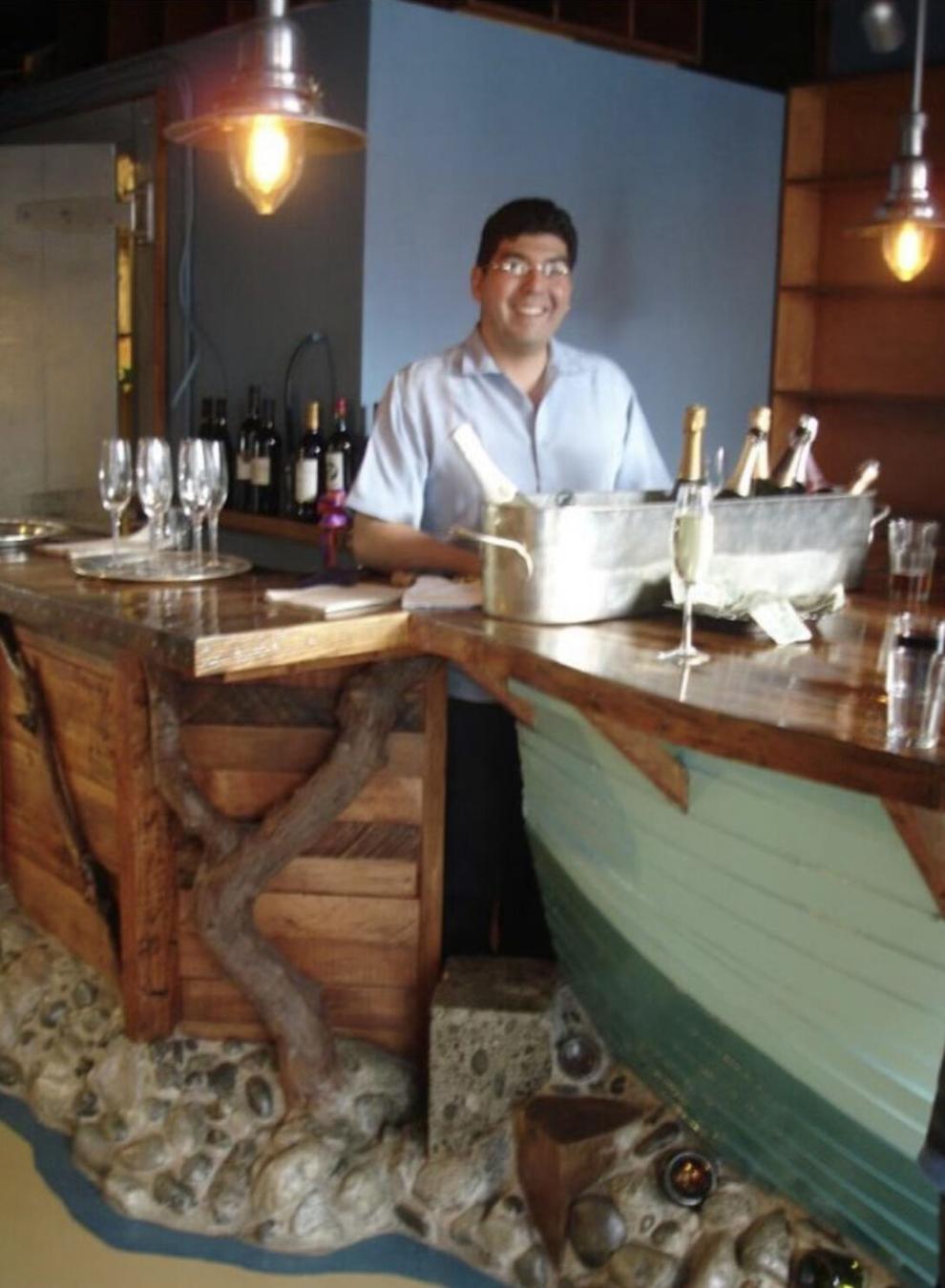 The Bubbly Mermaid opened in 2012 to wild success with boujee locals, out-of-town whales, and the theatre crowd from Cyrano's next door. A few years in Apollo  expanded into the concept of a secret cantina in the back known as 'Clandestino', though it never actually had a name because it never existed legally.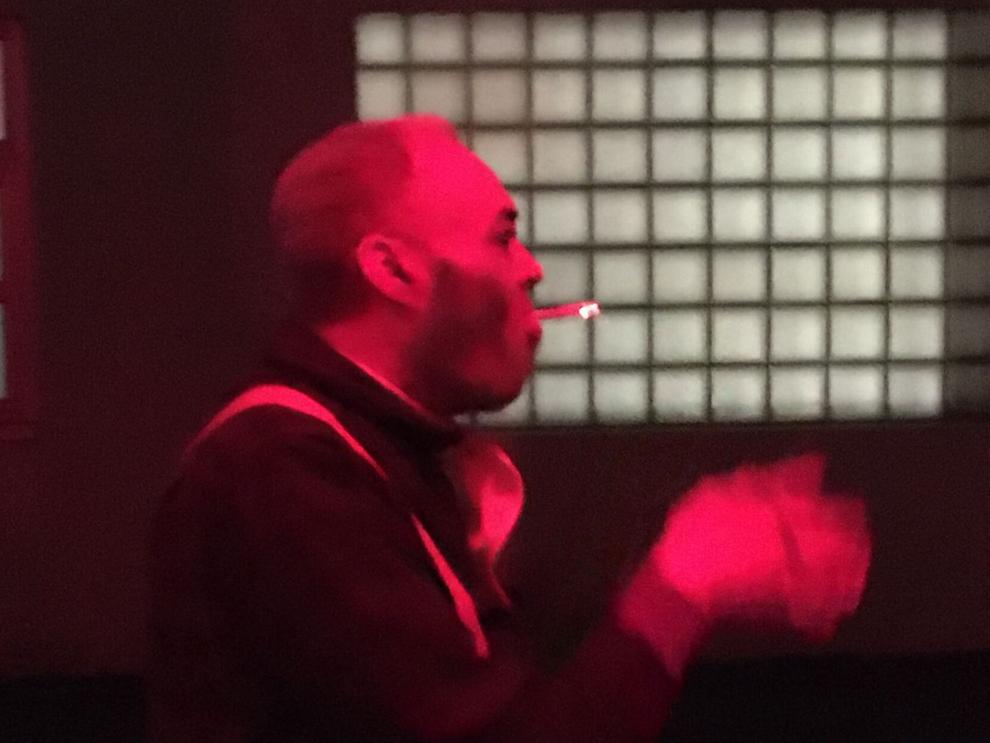 Most of the early Clandestino customers found the secret bar by accident, pushing through foam walls trying to find the restroom. Problem was, once you found the Clandestino with its mariachi and Mexican hip hop deep cuts, macabre jars on the wall and a creepy old piano in the corner, the secret proved too irresistible to keep. On top of that, the Clandestino was wildly affordable with Tecate in cans and arguably the best street tacos in all of Alaska for $3 apiece, cash only. It might have been an indicator that the cat was completely out of the bag when Bubbly Mermaid finished third in Press Picks for Best Taco. A couple months later, and on the eve of COVID, the muni could no longer turn a blind eye and the Clandestino was shut down for not being in compliance with building code.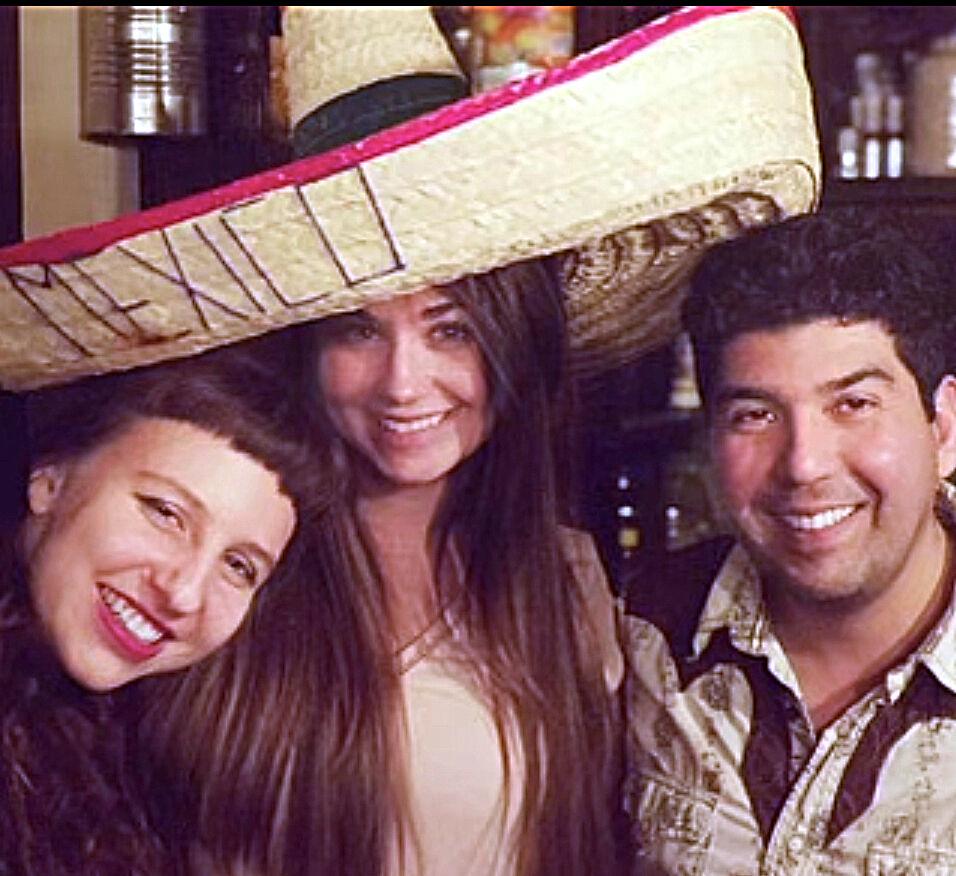 "I don't really love Anchorage; I miss home often. I needed a kind of escape and that's why the Bubbly has a very French theme, but I'm originally Mexican and I needed a Mexican-themed space," Apollo said of his inspiration to build the secret bar. "One thing you'll notice about stepping into either Clandestino or the Bubbly Mermaid is that you feel like you're in another city or place because I miss home."
Apollo said the popularity and affordability of the Clandestino was ultimately its downfall.
"It was definitely something you could show off, like, 'this is Anchorage, look at the cool shit we have.' Now that's not an option any more and may never be again," Apollo said. "The Clandestino didn't make money and it was hard to keep it secret. It wasn't about the amount of money people spent in there, but it was fun.... As long as people remember that it was fun…"
As lawyers battle over the future of the Bubbly Mermaid, Apollo places the probability of it ever opening again in its current location at 50/50. In the meantime, he says his foray into the world of oyster farming in Mexico is earning him clients up and down the west coast.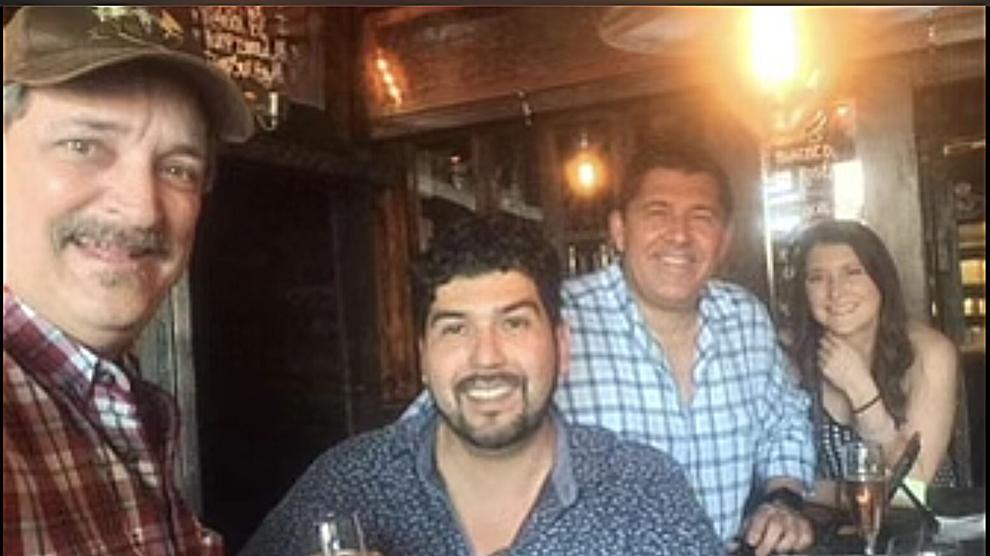 Discouraged by the way the Bubbly Mermaid's run may be ending short of its 10th birthday, Apollo, who has set up a GoFundMe account to help with his debts, has no regrets about what he tried to do for Anchorage.
"I wanted to prove that Anchorage can be cosmopolitan — look at it's geographic location; it's sort of in the middle of the world. Often times you'd meet people traveling through — pilots, stewardesses, people on a cruise or here to climb Denali; it does attract people from all over the world…. To be honest, I feel pretty let down by the city and the general population of Anchorage, and a little abandoned at how COVID has changed everything. When it comes to the locals I think they take me for granted. Once the pandemic hit, everyone just came out to get cheeseburgers and pizza, then with things get a little better everyone wants luxury items all at once and it doesn't work that way. I'm not one to change my model. I'd rather keep the quality high than water it down."