In November of 2013, I learned that Rhonda and Paul Langley were working on opening a brewery in Valdez. This was destined to be Valdez's first post-prohibition brewing operation and I was pretty excited about it. Even back then, breweries were popping up all over in rural Alaska, and some were already well established by then.
Alaskan Brewing Company opened in Juneau in 1986. I credit Alaskan for paving the way for other pioneering brewers to take the leap and establish their suds in other outlying areas. By then, Anchorage had five breweries. There were four on the Kenai Peninsula and two in Fairbanks. Oh, and just for the record, nine breweries across the state had already come and gone by then.
More interesting is that breweries in Kodiak, Homer, Skagway and Haines were already over a decade old by 2013, and breweries in Healey, Sitka and Seward were well established, proving that every small Alaska town needs it's own community gathering spot where good beer, fun and great socialization take place, which is what breweries are all about.
That was the goal in 2013 when I talked to Rhonda Langley about her plans to open Growler Bay Brewing Company in Valdez. Langley was a Biology major in Fairbanks, having attended UAF. She was an avid homebrewer when the idea to open a brewery came up. Valdez seemed like the perfect place when her and Paul moved there.
"We've been planning this brewery for 8-10 years," she said in my 2013 interview with her. "I'm the science nerd here, and the homebrewer. I was a lab manager, which is all about process and following procedures. Brewing is much the same, only with brewing, you can add your own creativity. I can use both sides of my brain. And, with brewing, it's one of those hobbies that you can keep taking to the next level."
Not much has changed since then and the delay between then and now wasn't due to any lack of passion for opening a brewery. "The dream's been alive since then, and even more so now," says Langley.
Life has a tendency to get in the way. Although they'd found a building and everything was going really well, Rhonda broke her ankle and when she went in to get it treated, she found out she was pregnant. There were complications. "When I had my son, I had to get medi-vac'd out of Valdez. In the end, I couldn't walk for a year. I couldn't brew; this really put a damper on things," she says.
Absence makes the heart grow fonder. "It made my passion stronger. This is who I am; it reiterated that. I knew I couldn't give this up, even though it was taking forever," says Langley.
The down time wasn't idle. Langley got a scholarship for the prestigious Seibel Institute – the famed brewing school in Chicago. This added to her already growing arsenal of brewing knowledge. She took brewing courses in San Diego. By 2013 she'd mastered the Zymurgy course, took the precise brewing course at UC Davis and had already been to Siebel to attend a course on how to start a brewery. She'd interned at the Sudwerks Brewery in California and then Goose Island Brewing Company in Chicago. The only thing the Langleys didn't have was their own brewery.
Rhonda remained active in the homebrewing community not only entering her beers but professionally judging others, all the while itching to get Growler Bay Brewing Company launched. It's close. Real close.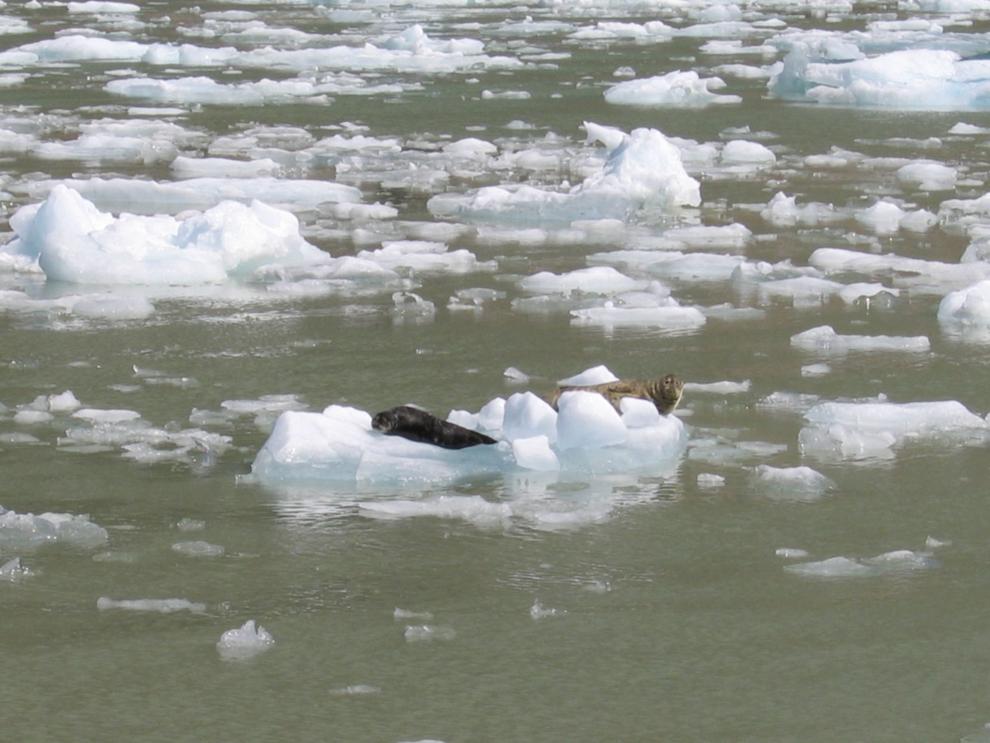 "I would like to say we're starting up right away, but it comes to all of the right people saying yes; that's not something we're in control of. We just got the epoxy floor finished in the brewery and now it's turning to getting the brewery set up and doing some finishing work. The equipment is already here waiting patiently on a truck. We'll have the brewing equipment in the building in the next couple of weekends with the help of all of the awesome people in Valdez supporting us, we'll get the electrician in here to wire it up and from there it's just waiting for AMCO to say yes and we'll be brewing. I'm hoping for November," says Langley.
Langley's the brewer, Paul's the architect and grunt man. "Paul went to school for architecture; he did all of the CAD drawings and designing, now he's ordering the equipment and working in the building. We're doing it all on our own," says Langley, adding that they've been saving for this dream and didn't have to take out a loan to launch it; something very rare in the commercial brewing world.
The building is absolutely charming. Situated at 224 Galena Drive, it has its own brewing roots. "Joseph Derringer owned Valdez Brewing and Bottling Company in 1909. This 1910 building has the original windows and so much character. He owned this house, the brewery and other saloons back then, so it's really neat history," says Langley.
But where do you put a brewery in a house? Paul had some serious figuring to do to make it all work. "The house is on a basement; it's two stories on a slab. "You can go inside and go downstairs to the brewery or upstairs to the tap room. The floor above will be storage and office space," says Langley.
So, the brewery's fit for purpose. "We selected the equipment to fit the building. We had to ask ourselves if this could really work. Would the fire marshal say yes? It reminds me of an iceberg because you can't see most of it. What you see is definitely not what you are going to get," says Langley of the project that's had them in the house for over a year now.
Langley isn't rock solid on which beers will first pour from the three-barrel electric brew system. "We're a nano set up. I want to be small and nimble; we're all about quality over quantity and serving the community what they inspire us to brew," says Langley.
Langly's got a true penchant for lagers. "Back in 2013 I told you that I like lagering beers. I like to experiment. I like experimenting with different types of yeast. I don't think we'll have any real flagship beers; we're so small and we just want to be nimble and offer a wide variety of beers. It's all about what Valdez wants; it's all about the community and it always has been," says Langely of her desire to be involved and to serve.
"When I homebrew, my friends sometime come to me and say 'hey, I'd like to see you put this beer or that beer on tap.' One of my favorite things about homebrewing is making beer for my friends. It's all about relationships and together, we can define the beer we make with the community," says Langley.
It was actually a mutual friend – Scott Stihler of Fairbanks – that connected me to Growler Bay back in 2013. "The name of the brewery will be Growler Bay Brewing Company which is named after a geographic feature in the general area," he wrote in an email. "A growler is also the name for a small iceberg, not just for a large jug of beer," he explained.
"Life happens kind of like an iceberg," muses Langley. "Icebergs take a long time to form, they take on different shapes and sizes, but they evolve into beautiful things," she says of her namesake brewery that's quickly floating into view.