By Beer by James Dr. Fermento Roberts
I've never been to the Girdwood Forest Faire, despite this being its 44th year. For planning purposes, pencil in Friday, July 5 through Sunday, July 7 this year. You've got just over two weeks to plan it, but if you want to find a place to stay other than camping out, you'd better get after it.
I've never had a reason to go, but I've never had a reason not to either, other than hating big crowds and traffic. Now that there's a killer beer garden and Girdwood's got its own brewery, I have a more compelling reason to attend, so I just might have to pull it off this year. Okay, that's a bullshit excuse too. Ever since former Borealis Brewing Company owner/brewer S.J. Klein's been running the beer garden at the event, my understanding is that it's been stellar. That was in 2003, so I'm about 16 years behind the power curve.
"I got involved and started selling beer there when I had my brewery," says Klein. Turn on the Wayback Machine, beer lovers, Borealis was a five year brewing flash in the pan entity between 1997 and 2002; I watched it come and go and drank through the brewery's beers when they were in production.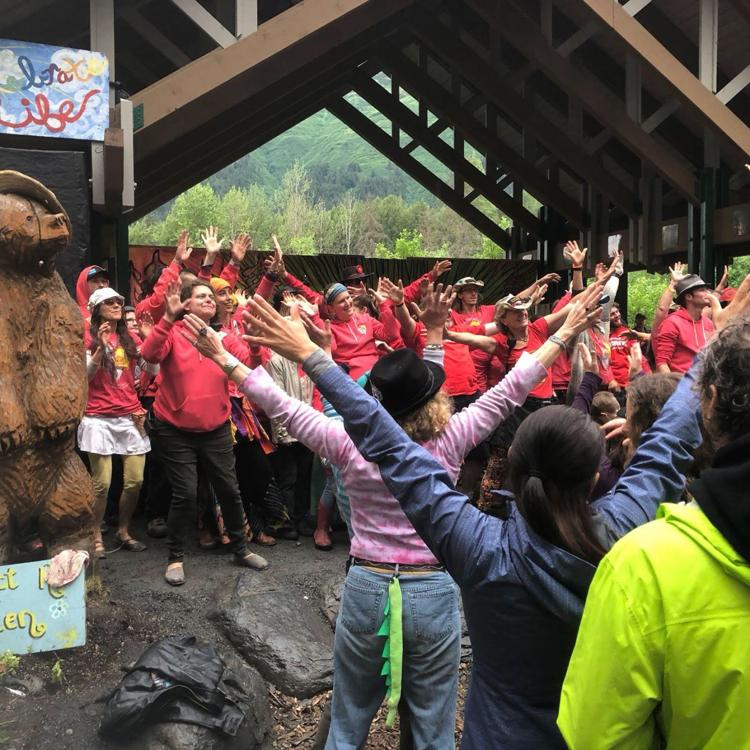 "When I had my brewery, the beer garden was being run by the operations manager for the mountain – Alyeska – and he was running it for the Lions Club," says Klein. "He reached out to me to supply some beer for the event and I'd come down every year for the weekend, bring a truck full of beer kegs in case they needed extra. I'd serve beer and dash around and just help keep the beer flowing."
Klein's love for the community is undeniable; although he never lived in Girdwood, he grew up down there. "I've been going to the Forest Fair since I was five or six years old; my parents brought me there when I was a wee toddler. I remember running around and being free in the woods, listening to the music, checking things out and getting sucked into the vibe even at that early age," he says.
Klein's beer stood out at the fair in those early years. So did his willing, exuberant positive attitude. I've never known him as anything but super upbeat, even when his brewery was going under.
"I closed Borealis in 2002, and the following year, the Lions Club decided not to run the beer garden at the fair. There was another guy managing the garden and when that happened, it was taken over by all mass produced beer," says Klein. "I was asked to take it over in 2003."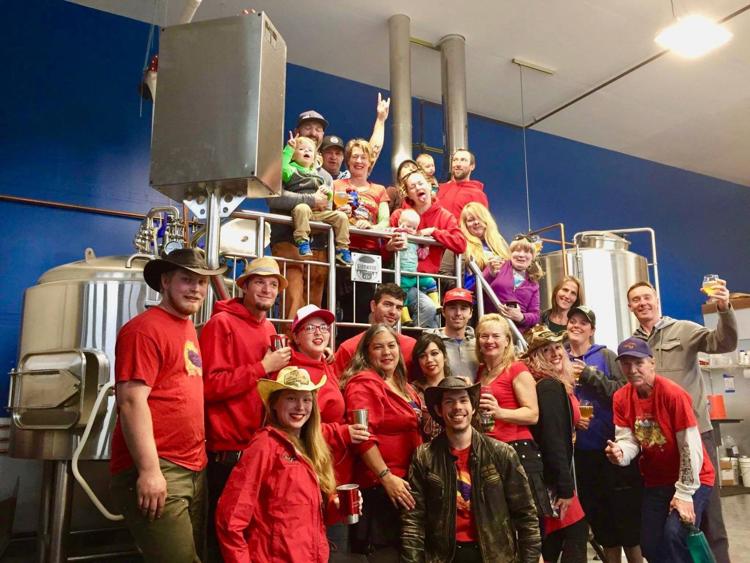 The Girdwood Forest Fair is all about locally produced arts and crafts and local food. Klein reminded me that it's not about some things, too. "It's a place where you leave your dogs, controversies, politics, and religious opinions at home and just join a bunch of good people doing good things and celebrating the forest; it's good a good vibe," he says.
Klein had a vision. "I said, 'if I'm going to do this, it has to be an all local beer garden'; I didn't want any mass-produced stuff. I reached out to our local breweries and said 'hey, this is what I want. I'll pay for the beer, I don't want any donations. We're getting a forest full of people and I need a lot of beer.' I turned it into an all local beer garden in 2003," he says.
Still, Klein's all local approach was great, but not good enough for some people. "The Forest Fairies are 92 percent women that run the fair," he says. "They're very Type A; they're powerful and are used to getting what they want, and they wanted a beer brewed specifically for the event."
This presented a challenge for Klein. June and July are the busiest times of the year for our breweries; thirsty Alaskans and our visitors suck up all the suds our breweries can produce during the summer. Getting a brewery to interrupt a busy production schedule to brew a one-off was going to take some finesse.
"I held off as long as I could. I approached head brewer Lee at Midnight Sun and he decided to collaborate with me and brewed Fairy Dust, a hoppy pale ale that's lighter in alcohol," says Klein of the beer he designed. "We sold through a ton of it and over 20 barrels were consumed between the fair and at the brewery."
Klein approached Midnight Sun Brewing Co. again the following year, but was declined. "They said it's not really our jam; we're too busy and the beers we produce are more intense, so I had to go elsewhere," he says.
"Three years ago Girdwood Brewing Company was getting ready to open. I sat with those guys and tried to talk them into it. They made a version of Fairy Dust, a juicy session IPA. It worked."
I won't go so far as saying that the Forest Fair is a mass consumption event, but there are a lot of people, they love local beer and drink through a lot of it. Big, bold beers are okay, but Klein has been to the event so many years he knows what works and knows what he wants. "The beer I wanted just wasn't out there yet. I want something that's good for hanging out in the sunshine all day long and having fun and not getting overpowered by high alcohol. I was homebrewing and thinking about what would work best," says Klein.
He landed on the English style pale ale. "The English have been doing this for centuries now; they make these great English Milds and English Bitters that are mostly below 5 percent alcohol by volume, but still full bodied and delicious; that was my inspiration."
Klein knew where to go. "This year I got with Clarke Pelz at Cynosure Brewing. He's an amazing, quiet brewer that makes incredible beers and we worked together to design the perfect beer."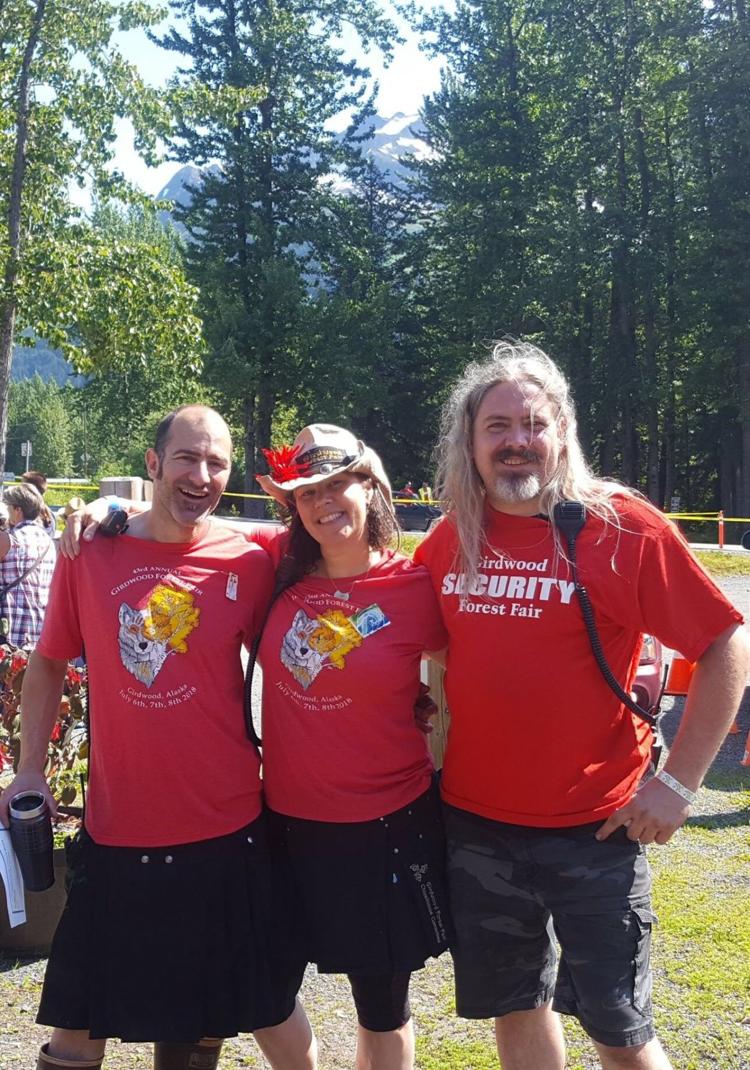 Pelz and Klein collaborated to create Vibalicious, an English style with perfect drinkability. "I was so psyched to be given a shot at brewing something for the fair," says Pelz. "I used British malts and hops. Maris Otter is the malt and we used UK Challenger, a favorite hop variety of mine, and a new one I'd never sued before called Boadicea which is sort of a British modern dual-use hop," he says.
The two spent a couple of sessions in Pelz Potter Road brewery, swapping stories about their collective brewing pasts. Pelz was head brewer at Broken Tooth for years before branching out on his own to open Cynosure a couple of years ago. They both go back a long way in Alaska's brewing history, so I'm sure the conversation was lively.
As for the beer's name, Vibalicious, "we call ourselves the Vibe Tribe; we all wear red shirts. Keeping the vibe alive is 90 percent of what we do as organizers. Vibalicious represents us very well," says Klein.
The majority of the 30-40 kegs are headed to Girdwood and the fair on that weekend, but you'll find some on tap after that at Cynosure since Pelz set some aside to feature as his summer seasonal beer. If you can't make it down to frolic in the woods in Girdwood, you'll have a chance to enjoy it here.