In an era of deep cuts, when programs at the University of Alaska Anchorage are on their toes trying to prove their worth to the budget gods, one program has paid its own way and has been for the better part of its 46 years.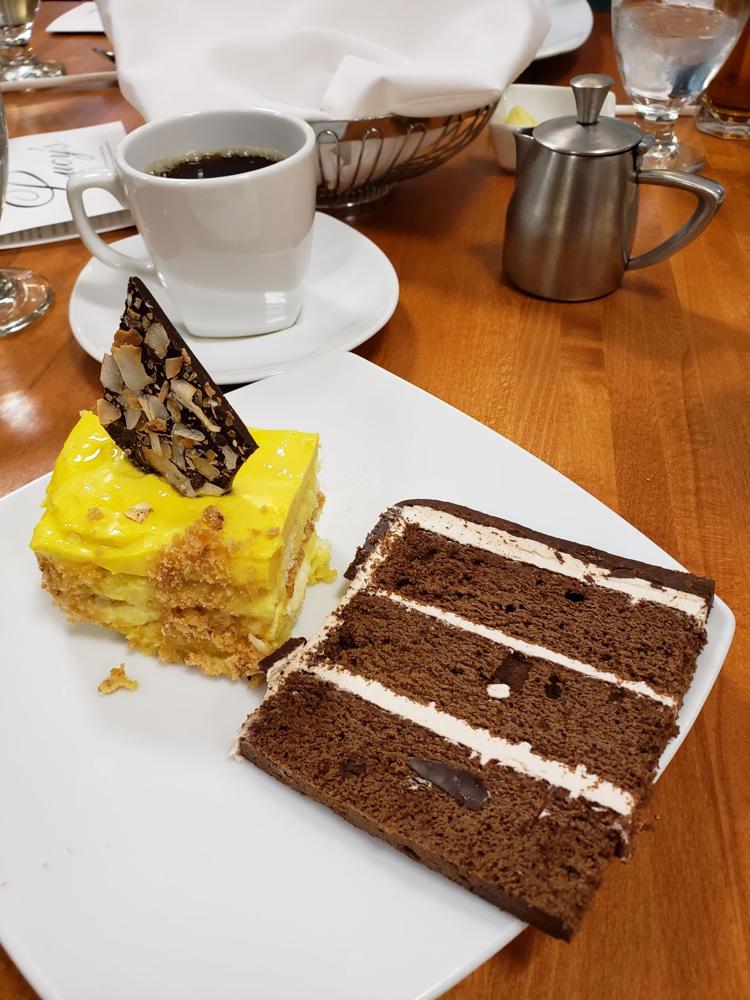 The culinary program at UAA officially got its start in 1971, and a year later moved over to Cuddy Hall, where it thrives today, serving some of the finest lunch-time dishes in town, and without question, some of the most lavish and decadent desserts you'll find anywhere.
"I believe we're the only program on campus that makes money," said associate professor Riza Brown, a graduate of the program herself. "We're non-profit, but we get paid back for the materials we use, and we have a little money left to put into the program — things like these nice tables. Because of that, we're not as susceptible to budget cuts or what's happening in the legislature."
The program does some catering and events, but its biggest revenue stream is Lucy's restaurant inside of Cuddy Hall. Around the noon hour, by reservation only, patrons are treated to four-course meals, at reasonable prices, prepared and served by UAA students.
"If you own a restaurant — or any business, you need to know every position from the ground up. So they're dishwashers, they're bussers, they're servers, they're chefs," Brown said. "I'd say 85 percent want nothing to do with customers — they say they're back-of-house people — so this is great for them. They get a better understanding of how to deal with customers and what customers what, which informs what they do in the back."
Third-year student Tony Burton came to UAA from his home of Hawaii, where he worked as a cook. His inherent shyness in dealing with customers as a server is something that probably wouldn't stand in a for-profit, fine dining restaurant, but that's why it's called an education.
"I was a professional cooking for seven years down in Hawaii, but I was getting to the end of my road in Hawaii," Burton said. "Eventually I want to go back home and have basically a cooking seminar for my community and just teach people — whoever wants to learn to cook, teach them how to cook. One of my biggest things is it's better to teach a man to fish than just give him a fish."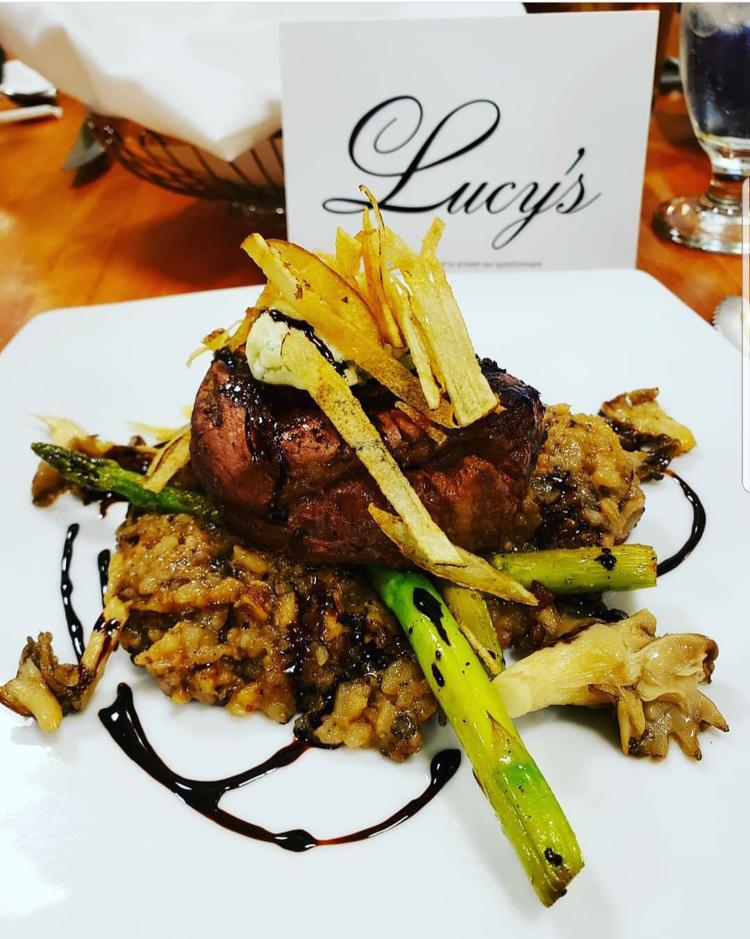 That well-rounded approach to hospitality has led to a seamless transition into the workforce, according to the program's Student Success Coach Whitney Flores, who, like Brown is a UAA alumnus with a degree in biological sciences, which translated into a passion for food science and food security.
"We have 100 percent job placement," Flores said. "We get 10 to 15 emails a month to post job postings. People need workers and we can produce those workers for you. With this training, you can find a job in almost anything."
After graduating from UAA culinary, Brown went on to open her own catering outfit, which she ran for about eight years before she started asking questions about her longevity in the business. She transitioned to food writing for a time before finding her way back to academia.
"It was super-physically demanding and labor-intensive," Brown said. "I thought, I can do this while I'm young, but in 10 or 15 years, it's not going to happen."
Lucy's has been open since 1994, these days open from 11 to 2 on Thursdays and Fridays, lunches that have to end with its elaborate and memorable dessert spread.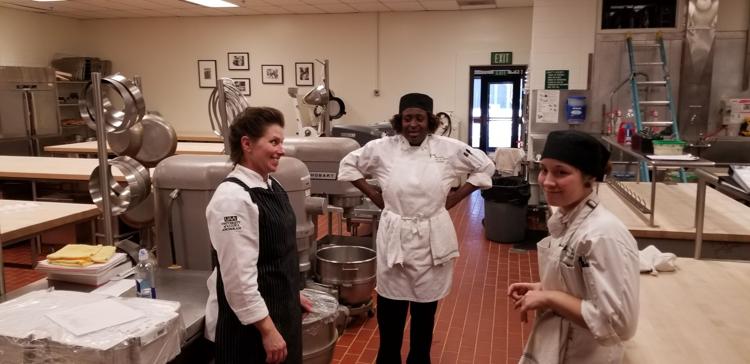 Driving that punctuation effort is another UAA culinary alumnus in Kellie Puff, who graduated 18 years ago, and after working multiple jobs in the Anchorage public school system, found her way back to teach in the same kitchen she learned in as associated professor of culinary arts, baking and pastry arts. She started the job on Aug. 6 of this year.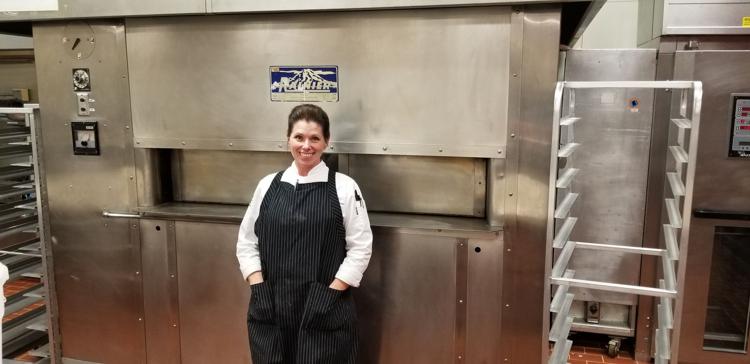 "It's been a lot of fun getting re-acclimated with this space. It's the same oven," Puff said. "They built the building around the oven, I think."
Puff said service days at Lucy's mean early and long days, that have to be cleared of any other classes.
"I'm here at 6 a.m., students are in at 7 for my skill development class," Puff said. "The advanced bakery class comes in at 9 for Lucy's service or special events. We're here till 2, so it's a busy day. I'm running from the moment I get here till the moment I leave."
Sometimes those busy days involve serving hundreds.
"We've done events for 150, groups of 10 to 22, buyouts of the restaurant last week and these students are in their second week and they killed it!" Brown said. "To be able to do that kind of production, we don't pull punches."
The program's biggest event each September is the Celebrity Chef International event, that's brought the likes of John Besh, Martin Yan and Ken Cook UAA way, which brings in considerable fundraising, especially from cruise lines like Holland America that help the program raise hefty sums for scholarships.
Given all that glitz and sustainability, you might think the UAA culinary program had a waiting list just to get in.
"It's not," Brown said. "In fact, we are recruiting for more people to get into the program. Nobody knows we exist, really."
Those who do find their way to the program, Brown said, find skills that will help them in life more than they presently realize.
"Students are very impatient taking the five core classes; they want to get into the kitchen immediately," Brown said. "They think learning to serve is a waste of time, and I say, 'you know how many people take psychology or philosophy and wind up being servers anyway? Everything you learn in this program is going to benefit you in everyday life."
Spreading the world and affecting the world around them is the goal for Brown and Flores.
"We need a program that is accessible to the community and the community needs to be aware we exist," Flores said. "You can create such a community and culture around food that really creates a sense of place. Anchorage needs that and particularly at this university we need more of that… making that connection, and what better way is to there to do that than through your stomach?